Aside from ice skating, another attraction you will surely love is SKI Dubai (BOOK HERE). Located inside the Mall of the Emirates, this is a snow park on the desert of Dubai. It's a great tourist attraction and actually even a place for learning how to ski indoors. It's a huge indoor ski resort where you can experience the snow.
Also Read: Learn to Ski Indoors at Infinite SKI in Al Quoz
There are 3 major zones in Ski Dubai—Snow Penguins, Snow Park, and Slope. Each of them has its own challenges and even if you are new to skiing, you will surely get the fun you want by the assistance of the company's professional coaches. Read the rest of this article for more information about the attraction.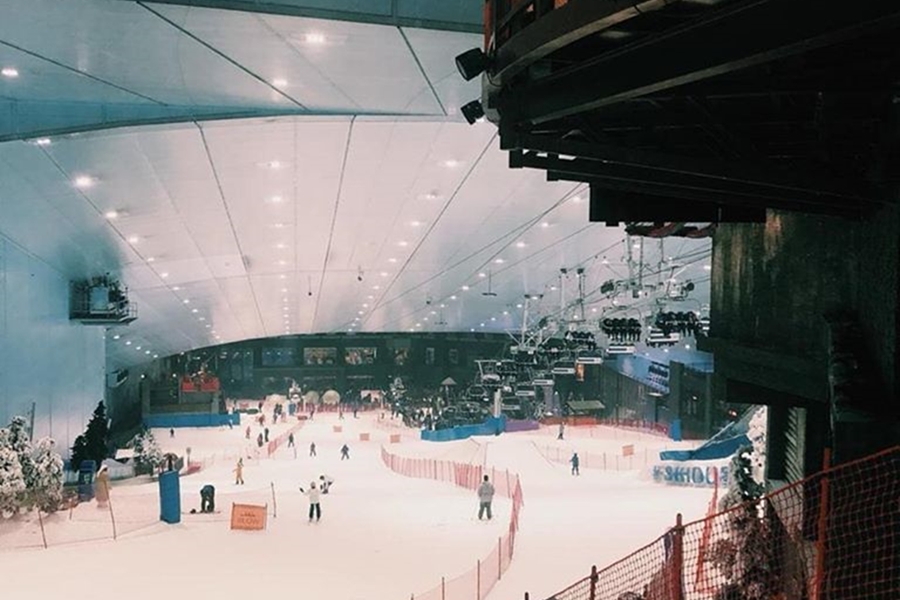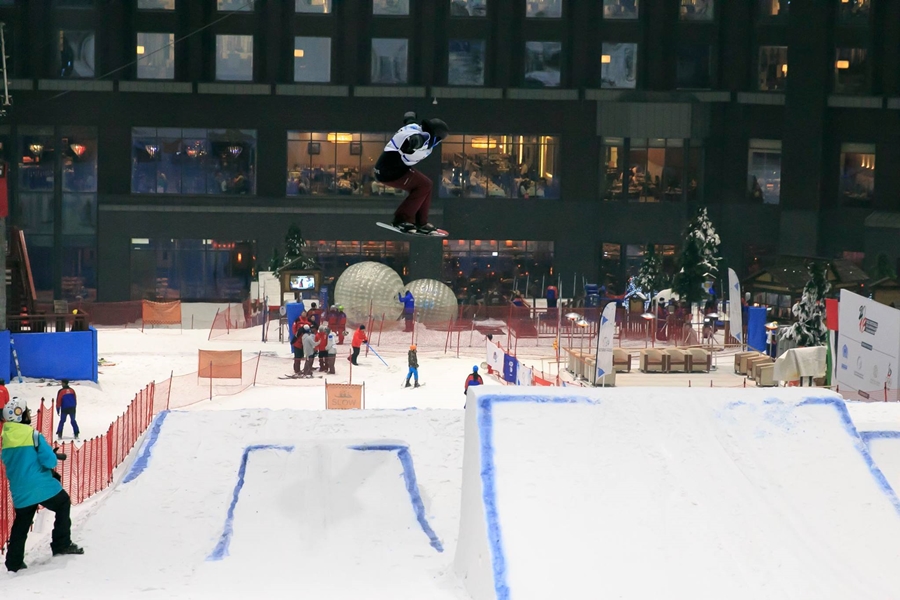 Buy Ticket To Ski Dubai Online
For those people who haven't experienced winter in their own country yet, the same thing will happen to you in Dubai since even if it's winter in the city, snow rarely falls. The last time snow happened in UAE was 2009 in Ras al Khaimah, the northerly Empire of the country.
But don't worry because you don't have to wait for the snow to experience winter in Dubai anymore. The city is so rich that it was able to create an attraction that could satisfy most tourists when they land their feet in the city.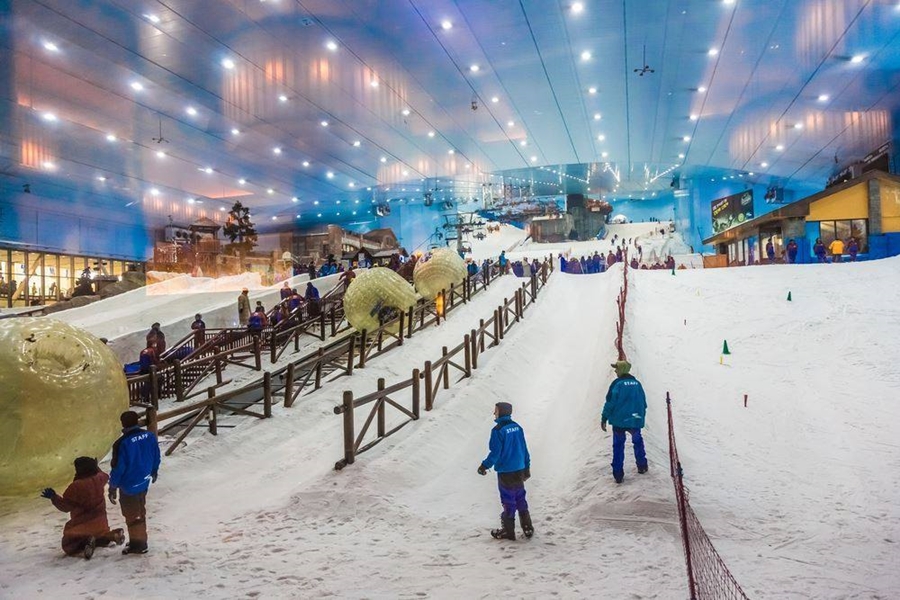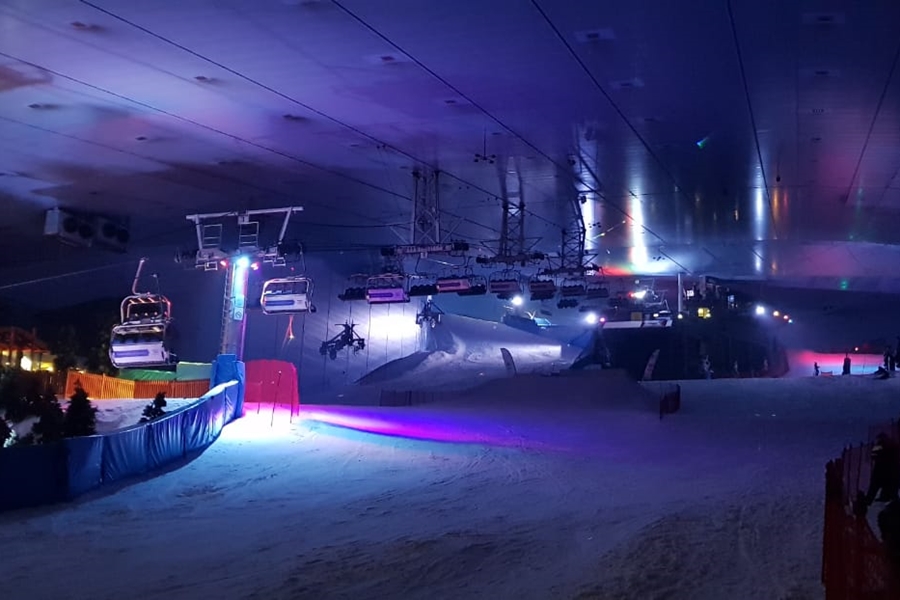 3 Features of SKI Dubai
The first section of Ski Dubai you are going to enjoy is Snow Penguins. This part is dedicated to teaching children and adults about the nature of the remarkable colony of Gentoo and King Penguins. There are engaging and interactive activities to do in order to do this.
Next, we have the Snow Park as the next zone of Ski Dubai. This is spread over a 22,500 square-meter space and this is a perfect place for team buildings and events that require physical strength. Ski Dubai can offer different activities and packages are available for tourists of all ages. The set of activities will surely keep guests entertained and occupied. Plus, you are allowed to enjoy the snow park to yourself after doing such activities.
Last but not least is the ski Slope. This is where you can spice up your Ski Dubai experience. This time, you will put your skiing and snowboarding skills into a test and see if you are fully in for skiing outside the place. The snow-covered slope is 85m high. It is a high mountain indoor that can give you a thrilling experience.
Skiing has different levels of difficulty. You should be able to match the right of difficulty with your skills.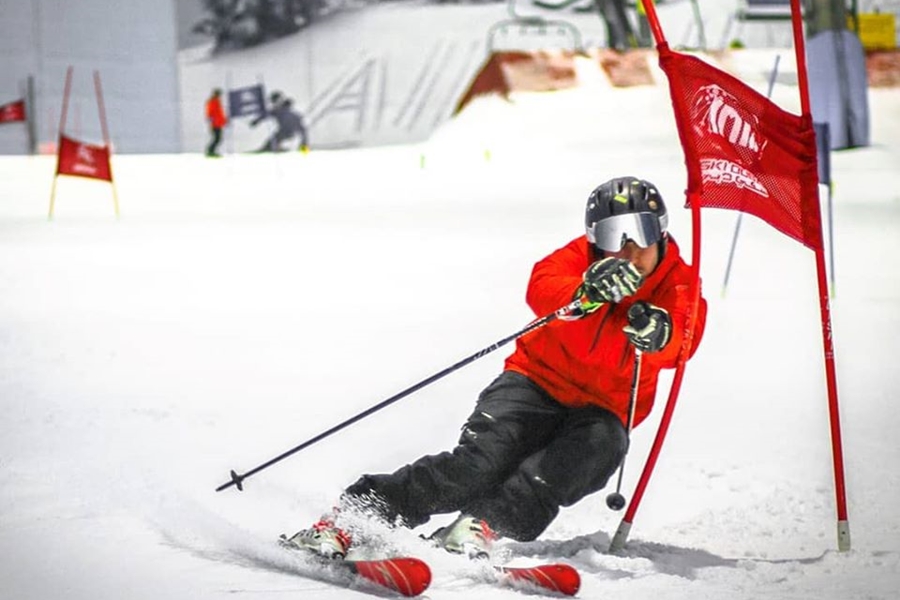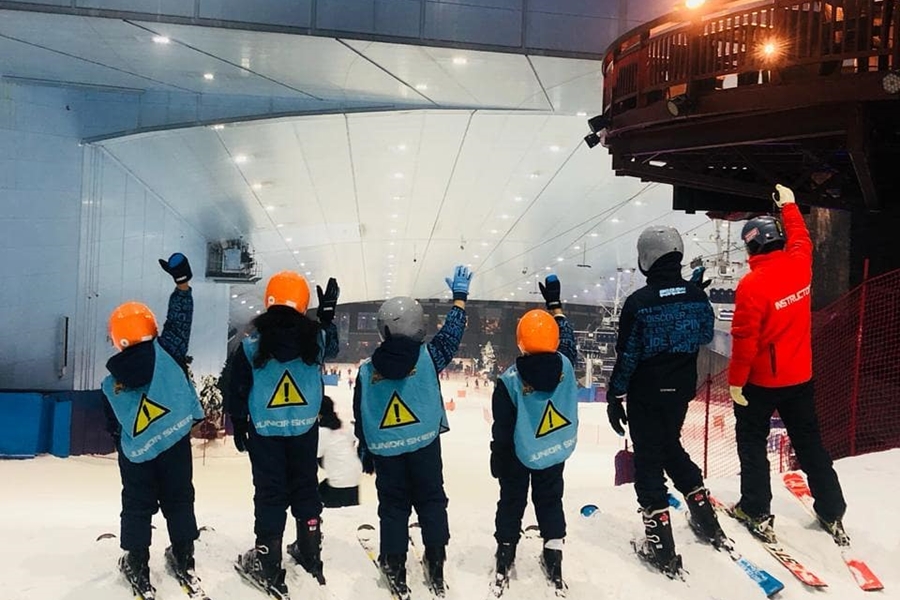 What To Expect
There are coaches who can guide you throughout your skiing journey.
Team building activities are provided by Ski Dubai.
There are discounts and promotions you can avail depending on the season.
There are private sessions in case you want to learn skiing here.
Ski Dubai offers membership for skiing.
Video: Ski Dubai
Check out this video of Ski Dubai and what you can expect from this tour.

Contact Information
SKI DUBAI – BOOK HERE
Address: Mall of the Emirates, Sheikh Zayed Rd – Dubai
Website: https://www.skidxb.com/
Opening Hours: 10:00 AM to 12:00 AM
Google Map
Below you can check a map guide how to get to Ski Dubai