Last week, I attended an event by 5' to Connect concerning the mandatory UAE media license that's been announced by the National Media Council (NMC) for bloggers, influencers, website owners, etc. who collaborate with businesses and brands. As a Dubai blogger, I've been wondering about this new policy for some time and when I talk to other bloggers and friends, opinions and statements about the media license have been varied. It's gotten me all the more lost on what the rules are in terms of blogging in Dubai so this discussion was such a timely event.
Below are the details of the event as well as the experts who shared their insights:
Location: GAUCHO in DIFC
Date: September 18, 2018
Time: 8:30am to 11:30am
Speakers:
– Alison Whatnall – Skill Consoritum
– Amanda Perry – Vital Corporate Solutions
– Karl Mapsone – VAMP
– Lee McMahon – Support Legal
Arriving at the event, I felt a bit awkward knowing that most of the attendees were mommy lifestyle bloggers and brands that cater to family-centric businesses. My blog can be still be categorized under 'lifestyle' but I'm a guy so I felt a little misplaced. But the team from 5' to Connect were gracious to have made the invitation open for a blogger like myself plus I had a mommy friend (CuddlesandCrumbs) to accompany me, so it was good.
Also Read: My Blogging 101 Workshop at SP Jain Dubai

speakers during the LEGALLY BLOGGING event
Options for Getting an NMC Media License to Legally Blog in UAE
Note: Information posted here is based on what I have picked up from the speakers in the event. If you want to get into more details or if you have any clarifications, it is best that you contact the companies/businesses mentioned in this post.
Just to share some insight into what was discussed, Lee McMahon from Support Legal reminded us about the new NMC Regulations. As a takeaway, it is imperative for bloggers/influencers to get registered with this media license whether you are getting paid to blog in cash or as a barter deal.
There are 3 options for bloggers to get a license.
Sign up for an NMC License as an individual – up to 15,000 AED on cost.
Sign up for an NMC License as a group – you split the cost among your group.
Sign up with an Agency – FREE (but you are not allowed to sign up with other agencies).
After the legal clarifications, the rest of the speakers shared their platforms in signing up:
Getting a License for Your Business – Amanda Perry from Vital Corporate Solutions advised startups and those who are serious in blogging to form a company and get a trade license in order to grow your business without worry.
Getting a License for your Skills – Alison Whatnall from Skill Consortium shared the goal of her agency to provide a convenient and economical co-working platform for UAE freelancers (photographers, tutors, solopreneurs, etc.). There's a fee to get a visa, but it's a more affordable option compared to getting your own trade license.
Getting a License as a Blogger / Microinfluencer – Karl Mapstone from VAMP advised us to sign up with an agency especially for microinfluencers. As the 15,000 AED cost for NMC license is steep for us, signing up with an agency is the most cost-effective option. Signing up with an agency is FREE, but you are exclusive to that agency only.
Based on the above information, the best option for bloggers (especially those who have budget concerns) is to sign up with an agency. We can still accept opportunities directly from brands, but we are not allowed to sign up with other agencies.
My main learning point from the event is that it's important to get an NMC license especially when you accept gifts or collaborate with brands in Dubai, cash or non-cash. While there may be a grey area on who will inspect your blog, the important thing is to get legit just to avoid risks in the future. In my case, it's very important because the fear of blogging without a license is preventing me to willingly reach out to brands.
There was a speed-networking session after the discussion, and some giveaways too.
Legally Blogging Event by 5toConnect
Feedback & Thoughts on the Event
I am very happy with the panel of speakers that the organizers gathered because all of them were informative and honest. Each of them had something to contribute and were NOT in a pushy 'selling' mode. Instead, they provided us options on which license would work best depending on our goals. I'm glad they wasted no time in getting right into the details of our concerns and I appreciate their direct and sincere responses.
The people who attended were also serious in getting some answers right away. The organizers understood that the attendees have busy lives and utilized the allotted time wisely.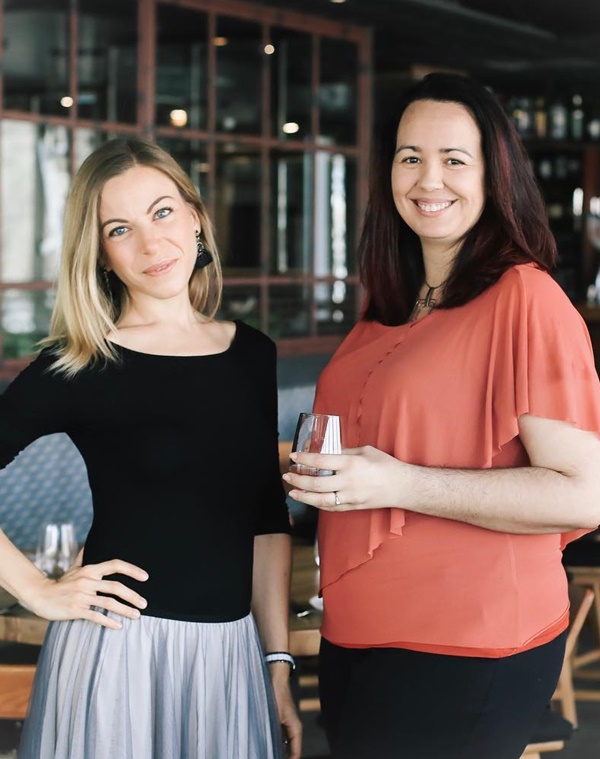 I initially had second thoughts because of the 100 AED cost (which covered food and venue). I wasn't sure if I could get some value from it. I was also worried about the drive and traffic from Sharjah to Dubai because of the scheduled time. However, with the quality of the speakers as well as the answers & information I received, it was very well worth it.
Nice thoughtful touch for having nurses from Sublime Nursing and toys/activities from Blossom Children's Nursery to make the kids (for those who brought their children) busy during the event.
Thank you very much to Tani & Paula from 5toConnect for organizing this helpful seminar!
Images: Supplied by 5toConnect.