I recently applied for a tourist visa for Jordan and decided to share my experience to readers who want to travel to this country. The process of getting a Jordanian visa wasn't difficult and it took me a maximum of 30 minutes to get my passport stamped at the Jordan Consulate General embassy in Bur Dubai.
Dubai  is a hotspot when it comes to travelling to different countries because it is situated in a prime location where you can go to various destinations. Europe, Africa, Asia are nearby spots and you can choose among plenty of countries to start your great travel adventure. Even if this blog focuses mainly on Dubai, let me expand the articles a bit just to give you an idea how convenient it is to travel to other destinations with Dubai as the starting point.
How to Process a Jordanian Visa for Tourism in the UAE
Emirates flies daily from Dubai to Jordan and it only takes about 3.5 hours of travel time from the Dubai International Airport. So if ever you're planning to visit Jordan, here's how we processed our visa. Please take note that some nationalities, you can get a visa on arrival, some you have to get your visa before departing the UAE. To get the most updated list of requirements, you can visit this page from the General Consulate of Jordan here.
Jordan Visa Requirements
– Visa Application Form – Download the Application Form Here
– Passport size photo – colored
– Hotel Reservation
– No Objection Certificate (NOC) letter from Employer or Sponsor
– Passport and Residence Visa copy
– 270 AED processing fee
– Invitation Letter (we didn't have an Invitation letter, but we had hotel reservation already)
We submitted these documents to the Jordan Consulate in Bur Dubai and after half an hour, we had our passports stamped! It was quick and convenient, especially when you have the necessary papers.
Visa on Arrival
When we arrived in Jordan, we noticed that there were several counters where you can apply for a Visa on Arrival. But since we already had ours beforehand, we directly proceeded to passport control.
I'll be updating this blog with some stories about our Jordan adventure in the coming days so please stay tuned! Here's a teaser just to give you an idea what you can see in this country!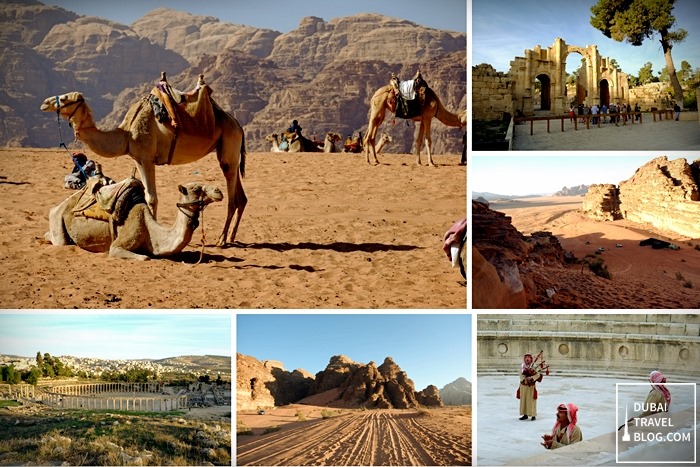 Wadi Rum and Amman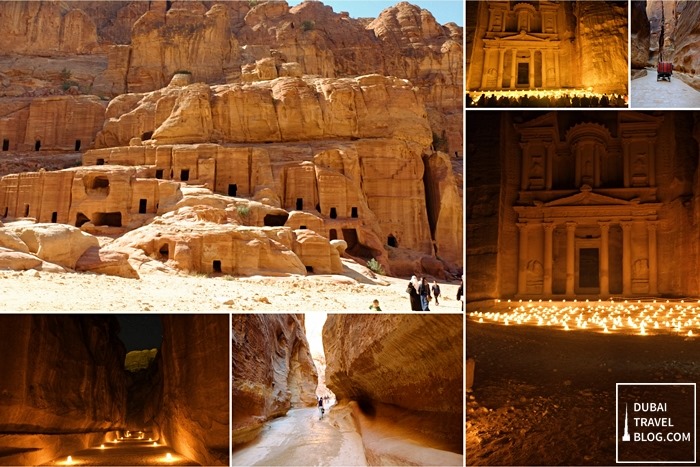 Petra, Jordan
To get a more updated list of requirements and procedure, visit the Jordanian Consulate General embassy website:
Jordan Consulate in Bur Dubai Information
Phone:+971 4 397 0500
Website: http://www.jorconsulate.com
Address: Khalid bin Waleed Stree,Umm Hurair 1, Bur Dubai, Dubai – UAE
Location Map:

Below are articles of our experiences in this trip from Dubai to Jordan: