Coming from a 4-hour road trip in Petra, my wife and I were looking for an affordable budget hotel in Amman just so we could have a place to leave our luggage and to also freshen up. We had a few hours to spare in Jordan before our flight back to Dubai so we really just needed an accommodation for a few hours of privacy.
We chanced upon Amman Pasha Hotel after checking out reviews on TripAdvisor about budget accommodations in Amman. We immediately booked an overnight stay after finding out the rate for a regular room and the good ratings from other travellers.
Related Post: How to Get a Jordan Tourist Visa in Dubai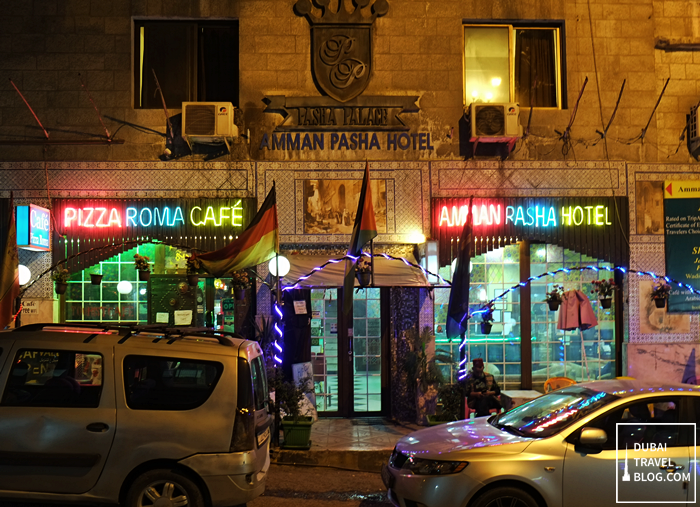 hotel facade
Hotel Review: Amman Pasha Budget Hotel in Amman
Amman Pasha is located in the downtown area of Amman and is conveniently located in the central area so we could have a quick walking tour in the city. It takes about 45 minutes to the airport (Queen Alia International Airport) by car.
Hotel: Amman Pasha Hotel
Type: 2-star Hotel
Address: 4 Al Shabsough Street, Amman, Jordan
Amman Pasha Hotel Contact Information
Telephone: 962 (6) 461 8262
Website: www.ammanpashahotel.com
Booked through: Agoda.com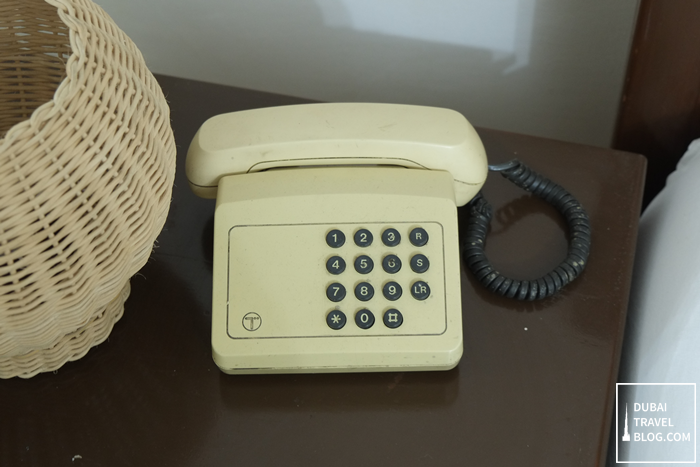 old telephone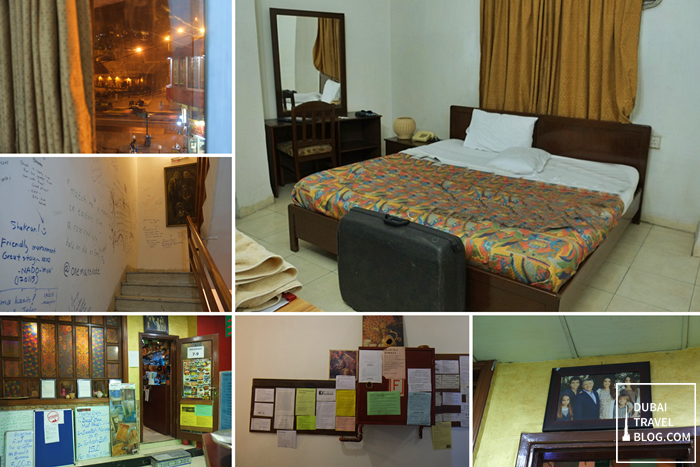 hotel in downtown Amman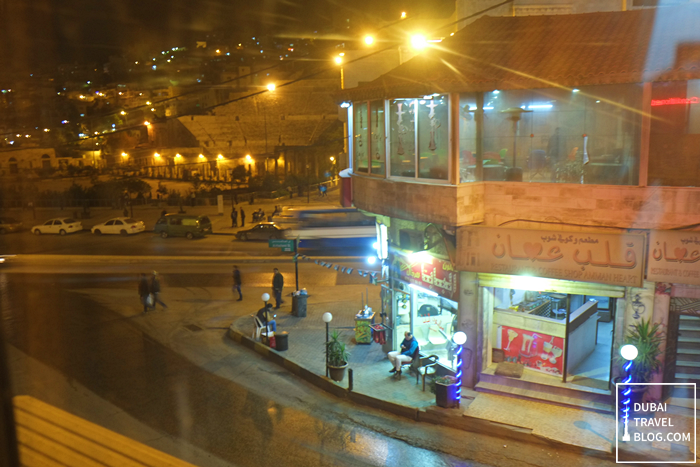 view from our window
Very Warm Staff and Ambiance
It's labelled as a two star hotel, and the actual facilities could need some good improvement, but the service of the staff and the owner was very warm. You might be wondering why I labelled the hotel as honest and humble. Here are just a few reasons:
When we arrived, the staff has already shown their hospitality by greeting us and making sure our check-in was comfortable.
The owner (with a cane) was very hands-on that he even stood up just to welcome us when we arrived.
The bellman was an old guy who rushed to our car service just so he could pick up our luggage.
In our room, they had a booklet of information sharing details when exploring the city. What made this 'booklet' unique was that it had some added personal touches like telling us that they have some medicines at the reception in case any of us get stomach problems, to avoid carrying plenty of cash, etc.
They honestly mentioned that they tried to make their hotel a 3-star rating by adding another elevator, but it was impossible due to current structure of the building.
These small details make up a whole lot especially when you've been travelling for quite some time.
collection of bills from around the world in their restaurant
view of the Roman amphitheater from the rooftop
Walking Tour Around the Area
As we had a few hours to spare, we wanted to explore the downtown area to see on foot. We had a Jordanian tour guide that took us to Petra and Jerash the past days but this was a good experience to walk in our own pace and just see the city and the locals go about their daily lives. Here are some photos from our trip in the area.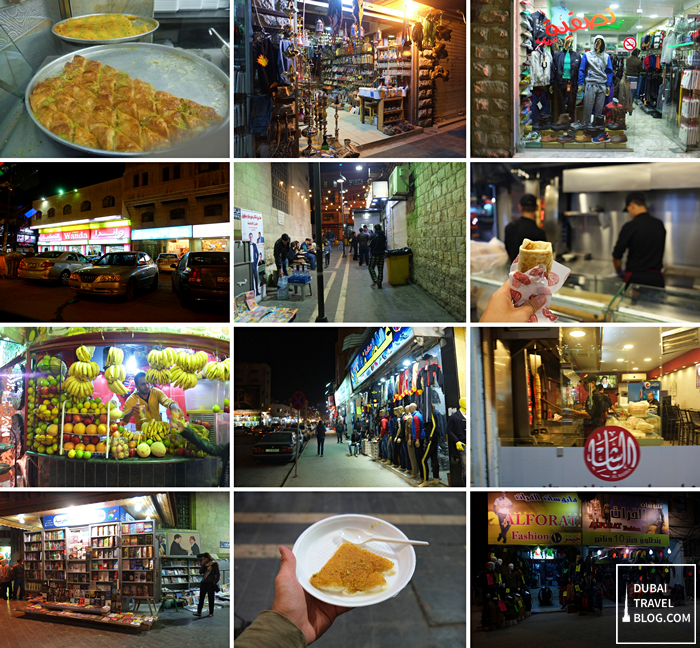 touring the city at night
Conclusion
I would have to say that this place would be well-suited for backpackers/budget travellers and those who could do away with less comfort and amenities. A very humble and honest hotel located in the old downtown area of Jordan.
We weren't able to have the actual experience of sleeping, having breakfast, so I can't really share much information. But I just had to share the other minor details that really gave us a nice feeling during our short stay there.
Book a Night in Amman Pasha Hotel Jordan – Click Here
Below are articles of our experiences in this trip from Dubai to Jordan: