We had a unique travel adventure flying a Boeing 737 plane via the iPilot Flight Simulator Center in The Dubai Mall. My wife and I visited the shop located in front of Sega Republic indoor theme park at the 2nd level of the mall.
iPilot offers people a chance to become a pilot with their flight simulator experience. Their equipment system mimics that of an actual enclosed cockpit and actual pilots use their simulator to train in them. What's more is that you can choose from a library of over 24,000 airports from around the world.
Related Post: Flying Over Dubai on a Seaplane by Seawings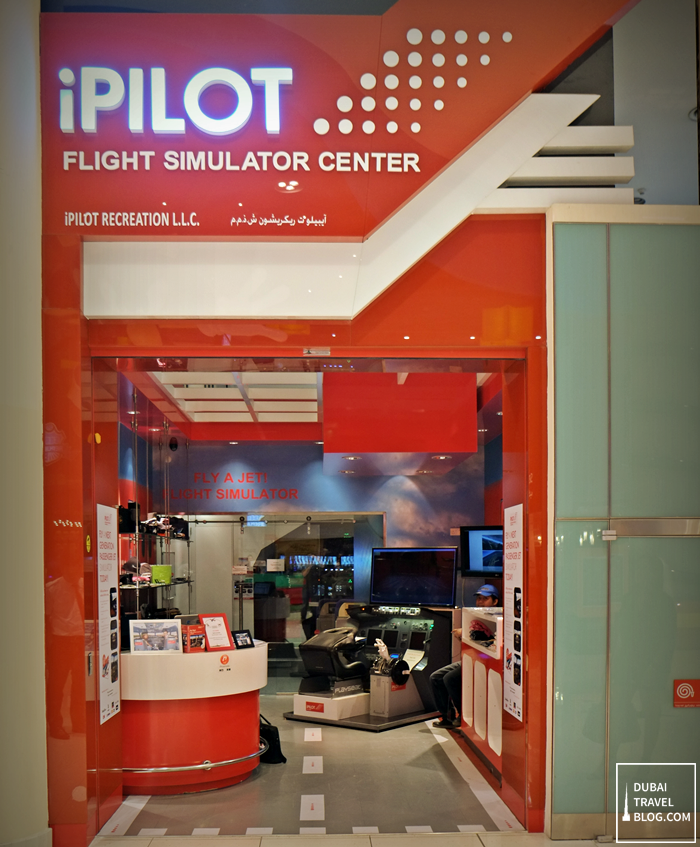 iPilot The Dubai Mall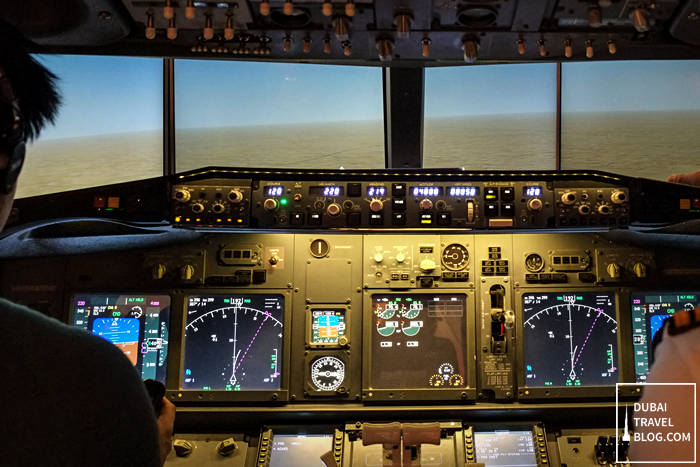 flying on the UAE desert
iPilot Dubai Mall Flight Simulator
I initially thought that this iPilot experience is only for those who are interested in aviation. To be honest, I got a little intimidated at the thought that I was going to 'fly a plane'. However, I was informed that it's actually for everyone. Kids, families, elderly folks as well as professional pilots have gone and tried their flight simulators. It's not necessary for you to be experienced with flying as their pilot instructors will guide you in every step of the taking off, cruising, and landing of the jet.
Our instructor during that day was Dominic who hails from Poland. iPilot employs  licensed pilots as instructors so if you have questions about the flight or anything related to aviation, they can answer it. They know what they're talking about.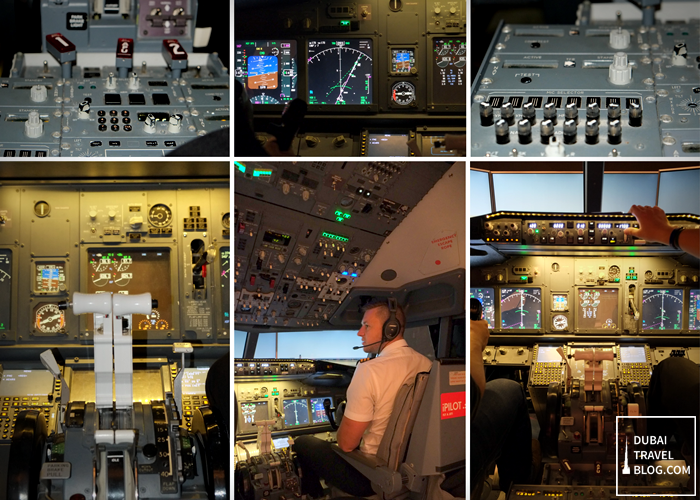 buttons and controls, just a small fraction of things you need to familiarize when becoming a pilot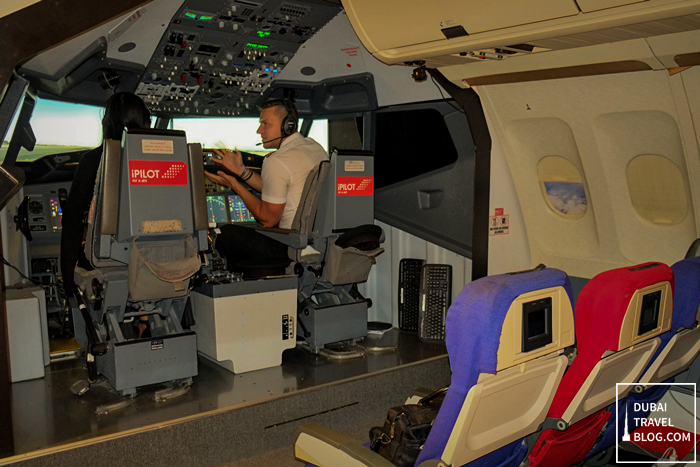 inside the 'plane'
Flying a Plane is More than the Buttons
What I learned from this experience is that there's a lot more to flying a plane than just knowing how to use all the fancy control buttons inside a cockpit. A common misconception is that pilots have it easy because the technology today enables them to put the plane in 'auto-pilot' mode so it may seem that they don't really fly it. This notion is totally wrong. There may be an auto-pilot feature, but there's also a lot of preparation and skills involved.
Planning the flight, navigating the plane, communicating with the control towers, it's actually a lot more work. Opening various manuals, following standard protocols, having an alert presence of mind, and the fact that they are responsible for the lives of all their passengers. This means that being a pilot should not be taken lightly.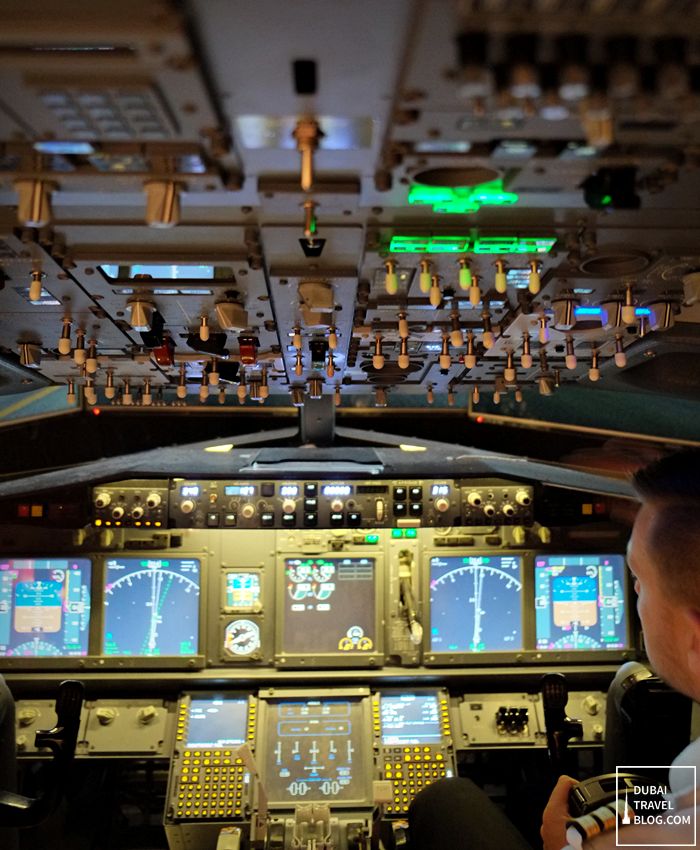 Being a pilot is so much more than the countless buttons. Although I have to admit, the buttons do look fancy.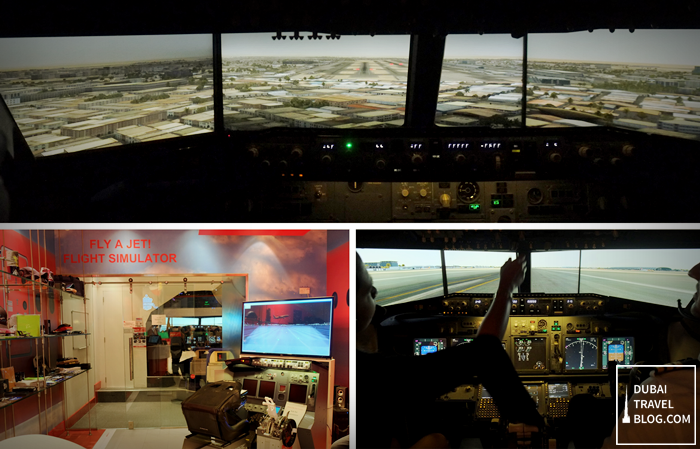 Dubai's iPILOT recreation experience
Aside from the flight simulator experience, it was good to hear Dominic's journey as a pilot. He had to work and save to finance his studies and was so glad when he finally got his license. Hearing his story emphasizes that studying aviation is not something that should be done just for the heck of it.
I was nervous upon my landing as I had a bit of difficulty keeping the plane balanced at a certain level. My wife seems to have done better.
This iPILOT flight simulator is a great experience especially for those who are considering a career in aviation. You can get a first-hand account on how to operate a plane. Bring your kids here if you want give them an idea of becoming a pilot.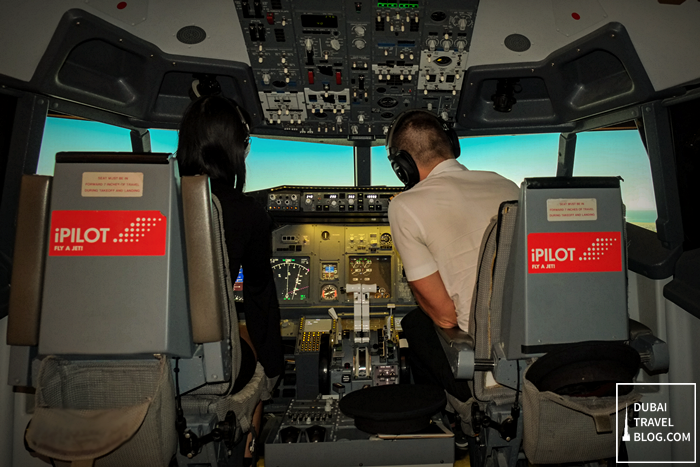 inside the cockpit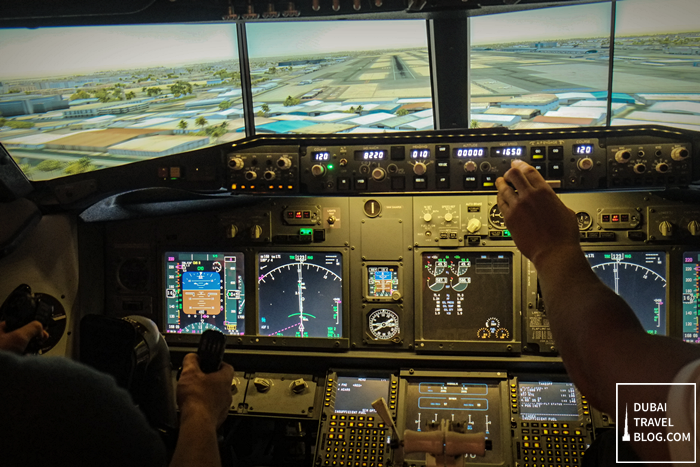 You can choose an airport to take off and land. We chose Dubai Terminal 3, of course.
At iPILOT we enable you to fulfill your dream of being the Pilot of a New Generation Passenger Jet or an 380 Super Jumbo. Our simulators are so real that Pilots can train in them. They offer a total immersion experience with a fully enclosed Cockpit. You can take off and land to any of over 24 000 Airports around the World, with Hong Kong Kai Tak and St. Maarten being firm Favorites. Our Instructors, many of which are Experienced Pilots, guide our Customers through this experience of a lifetime. iPILOT has been featured by CNN, The Sunday Times, BBC London, The Observer, German TV Sat 1 and RTL. It has been voted by Sunday Times Travel as one of the hottest things to do… Book Your Flight Experience Today!

iPILOT is currently available in London, Munich, Berlin, Dresden, Hamburg, Düsseldorf, Prague, Doha, Dubai, Basel, Zurich with new Exciting locations launching soon.

— from the iPILOT Website
Short Video of our iPilot Experience
How to Get There:
Take the metro and stop at the Burj Khalifa/Dubai Mall station (Red Line)
Walk towards the mall and head to the 2nd level, iPILOT is located in front of Sega Republic (near the cinema area)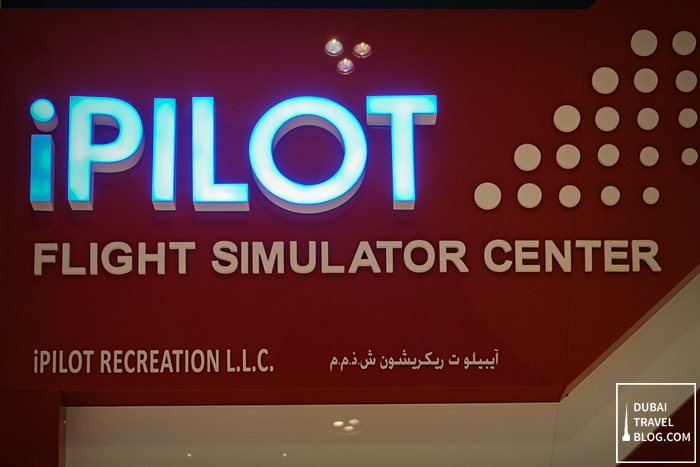 iPilot UAE
Contact Information
iPILOT Dubai Mall
Location: The Dubai Mall
Email: dubai@flyipilot.com
Mobile Number: +971 56 738 7444
Website: http://flyipilot.ae/
Facebook: https://www.facebook.com/iPILOT.UAE
Instagram: https://www.instagram.com/ipilot_official
Twitter: https://twitter.com/iPilotDubai