We recently had a trip from Dubai to Bali via Emirates airlines and I was amazed by the plane's in-flight entertainment called ICE. ICE stands for Information, Communication, Entertainment. This is an award-winning media system that keeps passengers busy during the flight through news, movies, tv shows, music and podcasts, games, etc. You will never get bored during the flight because of the wide collection offerings that are regularly updated.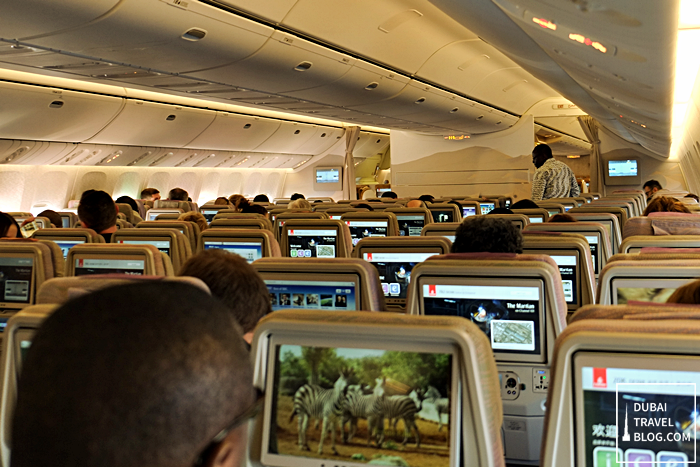 inside the aircraft
Award Winning ICE System: Information, Communication Entertainment
It was a long 10-hour flight in Economy seats. I brought my laptop just so I could start blogging offline and get some work done. But upon checking the in-flight entertainment system of the plane, I was amazed by its features and specifications. The size of the screen is 13.3 inches and there are plenty of options for you to choose from. This is great news for the traveller who thinks he'll get bored in the plane, because you surely won't.
In a brief overview, here's what you can expect from each of the features of ICE.
Information: You can check the status of the flight and get a live view of the outside from the airplane's external cameras.
Communication: You can send emails, text messages, or even make phone calls while in the air!
Entertainment: You can browse through thousands of movies, shows, music albums, etc. from different themes and genres.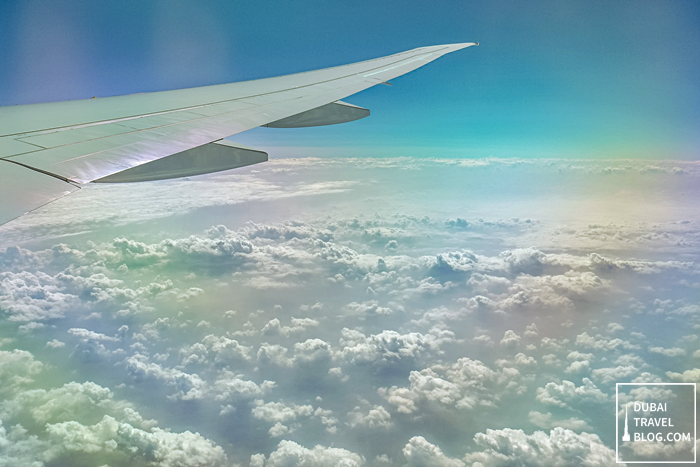 taking off, it was cloudy morning
Photos of Emirates Inflight Entertainment
With the Emirates Inflight Entertainment, you can also charge your phone and other devices via charging outlets, right on the seat itself. The 10-hour flight didn't seem long at all, I got to watch a full season (16 episodes) of The Walking Dead, and  a high-definition quality of the movie Guardians of the Galaxy. It was such a blast!
Here are some photos on what you can expect from this amazing in-flight experience. Take note that this is in the Economy class. Business Class and First Class, for sure have bigger screens.
DEVICES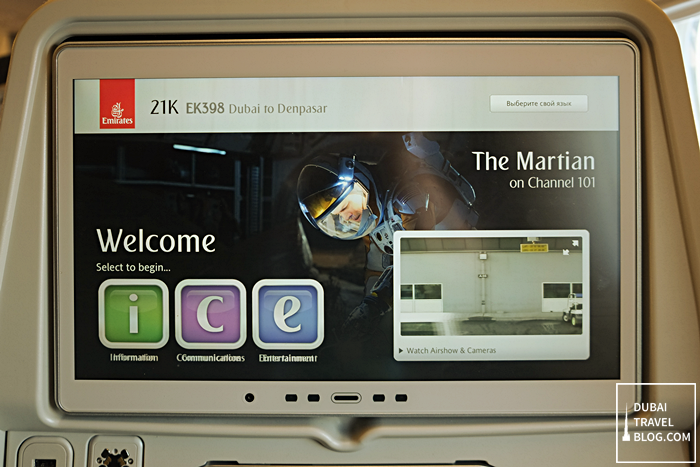 Welcome to ice!
13.3 inch screen!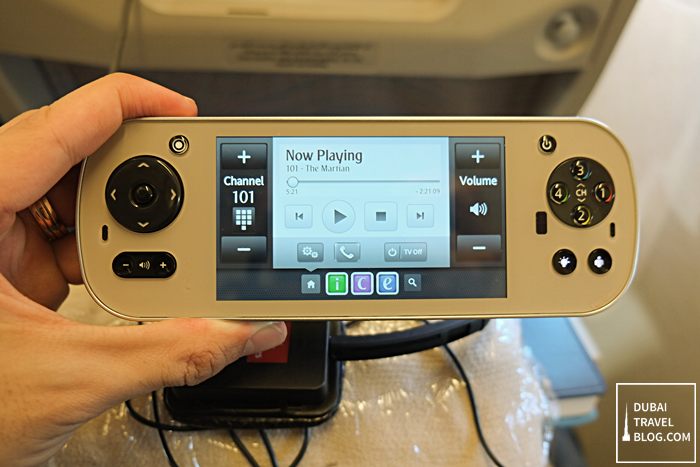 the handset console with so many cool functions!
Didn't get to use this much as I was already satisfied with the touch screen device.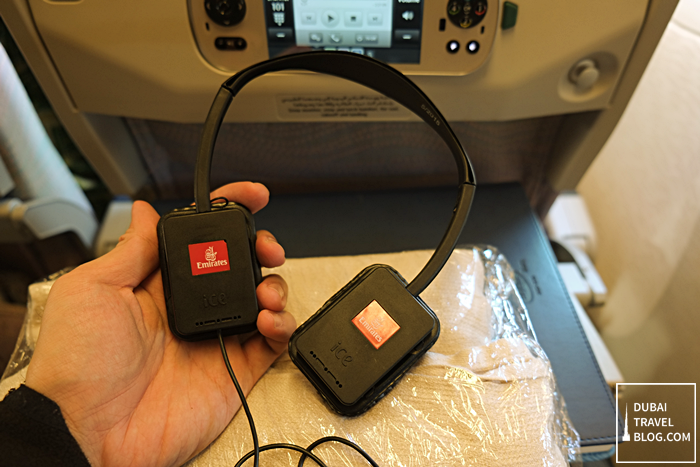 Headphones that cancel noise. Every seat has one.
Electrical outlet and USB slot to plug in your mobile devices
INFORMATION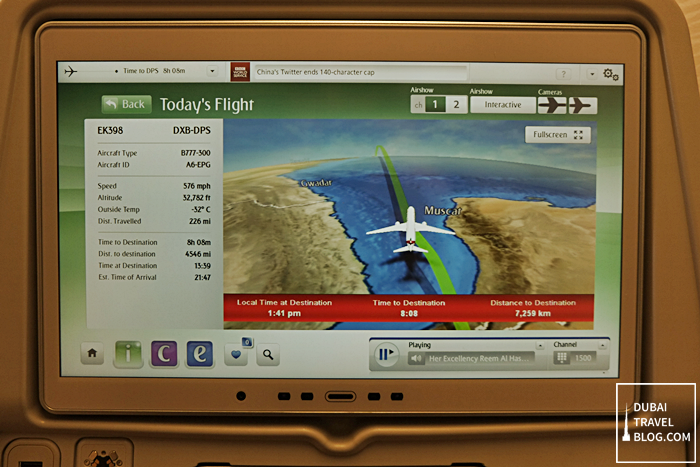 Information – You can check the status of your flight real-time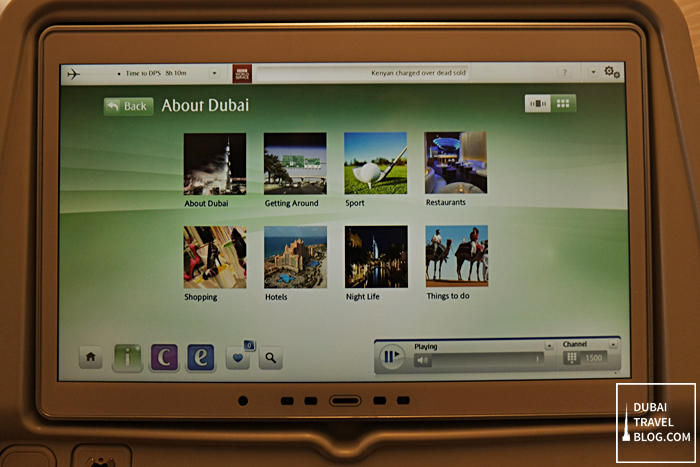 Travel information about Dubai – helpful travel guide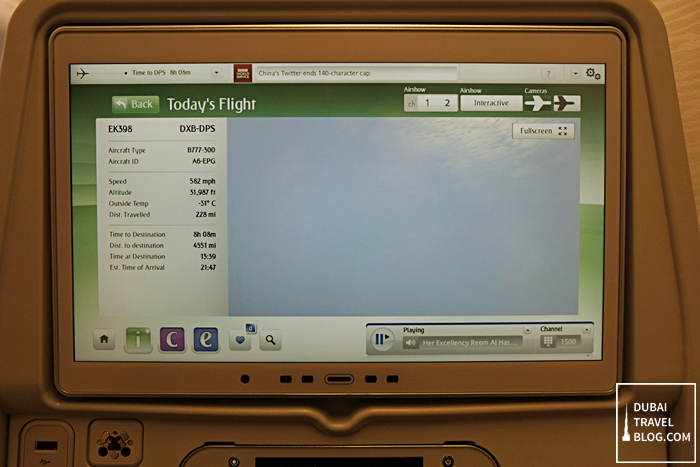 A real-time view from the a camera attached on the plane's exterior, that's the blue water in the big screen. You can simply check the flight status by yourself.
COMMUNICATION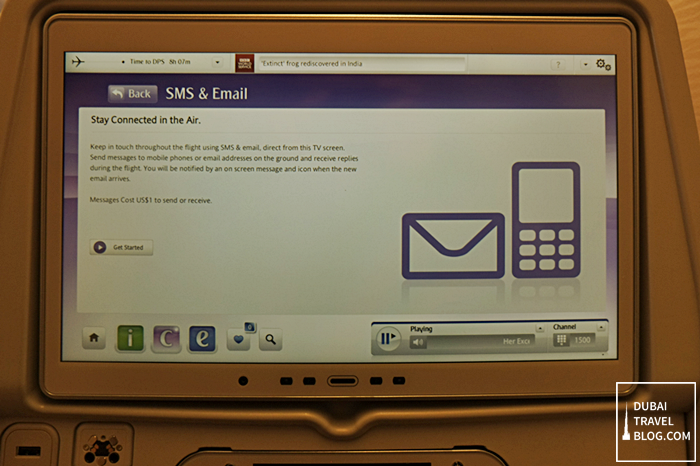 Send a text message or Email directly from the TV screen!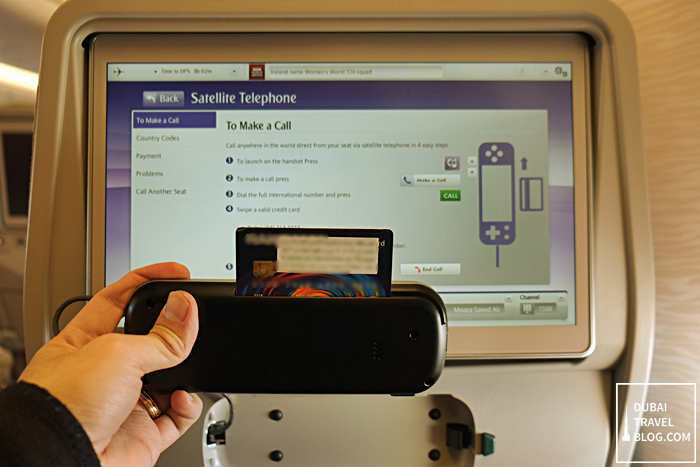 The back of the handset device, there is a slot where you can swipe your credit card. You can use this when you make phone calls or send text messages.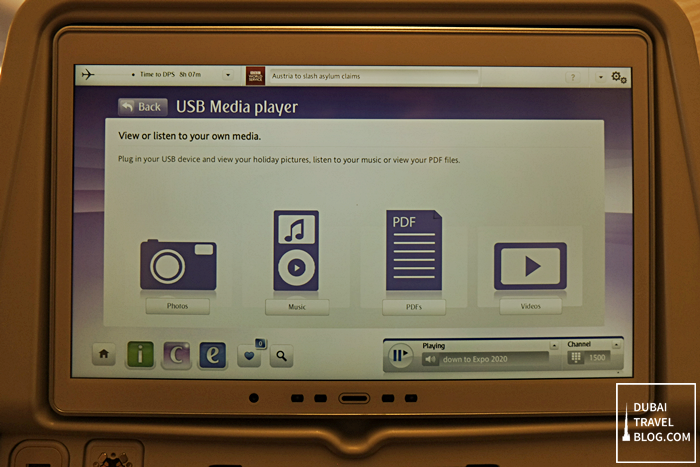 You can listen or view files from your own devices, just plug it in the USB slot.
ENTERTAINMENT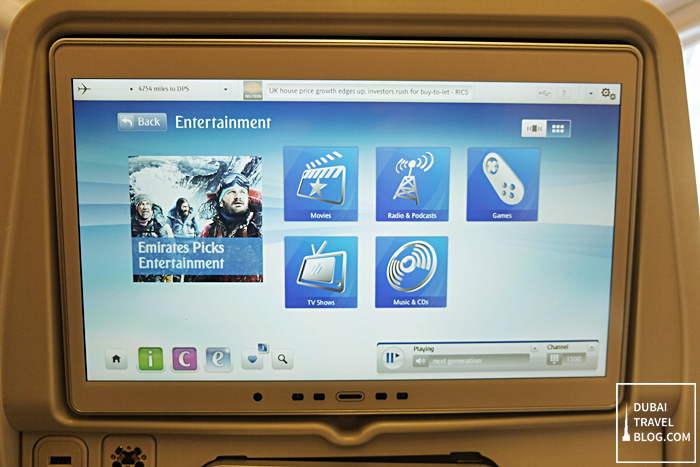 Emirates – pick your entertainment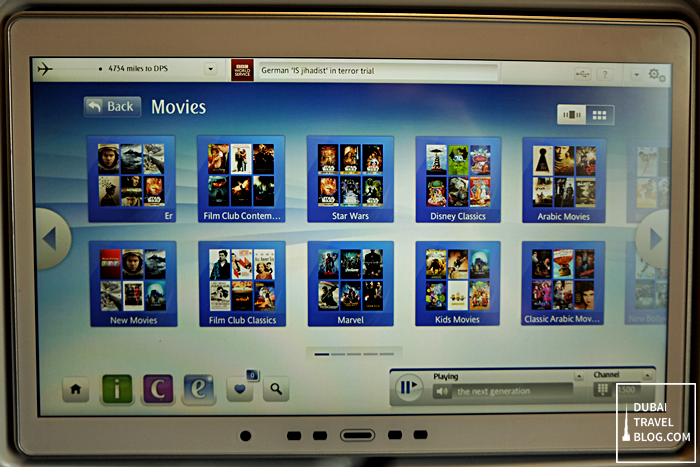 Plenty of options for movies, TV shows (complete season episodes, music albums, podcasts, etc.)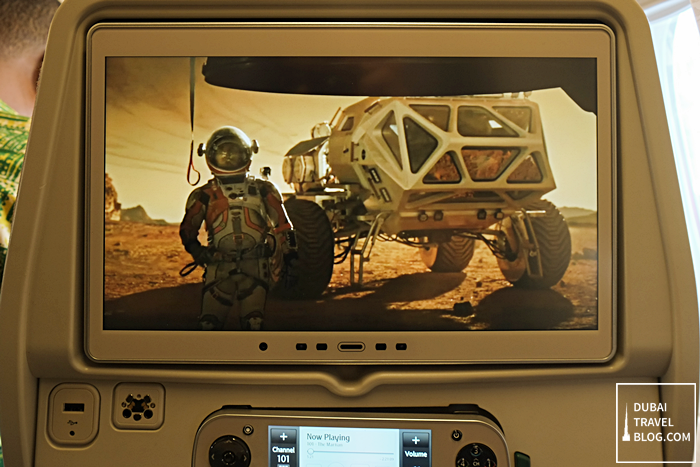 Full movie – The Martian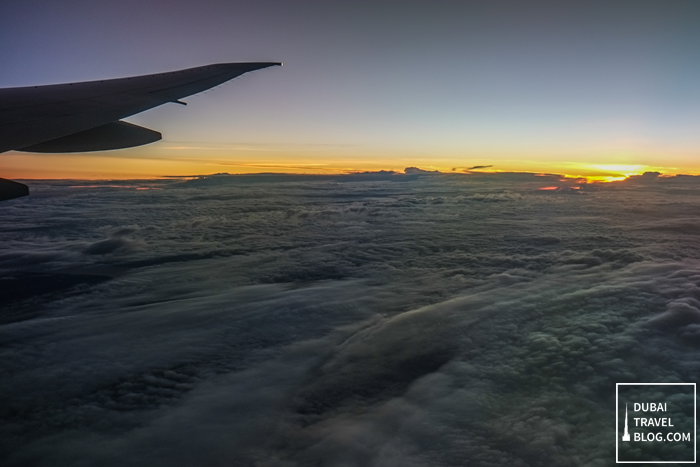 view from the window.
——————————
I had fun taking pictures of the Emirates in-flight system. I might share my experience of their great food service next time.
Video of the ICE system
Aside from the photos, here's a short video review of the ICE system and what you can expect from it. Pardon the unprofessional editing, I'm not good at editing videos. 🙂
Flying with Emirates has never been this cool with the amazing facilities provided to their passengers. I look forward to flying more with this airline. I won't have to worry about getting bored in the flight because of how awesome the experience is.