Ever wondered what it means to fly first class? Take a look at this video of one lucky YouTube vlogger, Casey Neistat, who gets a premium cabin seat in no less than one of Middle East's finest airlines, Emirates.
In his YouTube video, Casey walks us through the perks and amenities that come with a $21,635.30 flight. He compares this event to some of the most important experiences of his life such as the birth of his children, and such. In this 9-minute video, Casey gamely documents every aspect of his 14-hour flight from Dubai to New York which includes getting drinks from a motorized mini bar and a glorious in-flight shower that comes with the package. Yes, people. That is the ultimate dream: showering in an airplane thousands of feet off the ground. Nothing trumps that.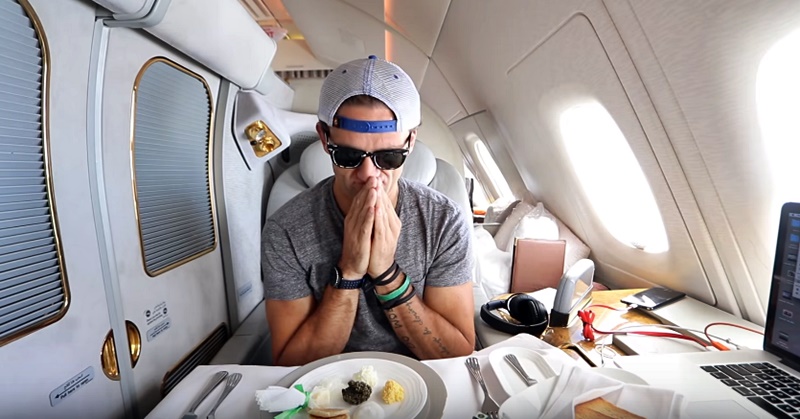 What It's Like to Fly on a 21,000 USD Plane Ticket with Emirates
Many people feel iffy about travelling, especially on an airplane, yes – even to this very day! Why? Because there are just so many things that could possibly go wrong even if you haven't boarded on your plane yet and up until your transit to where you're headed for. Call it paranoia, but for some, getting on an airplane is just one of the worst experiences they could ever have.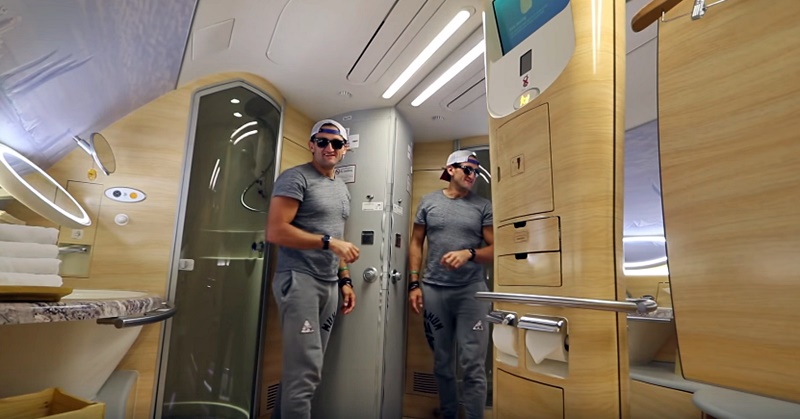 However, Casey, as well-travelled as he is, still couldn't hide his excitement when his flight was upgraded to first class as it was definitely a rare opportunity that anyone (in their whole lifetime), would ever expect to happen to them.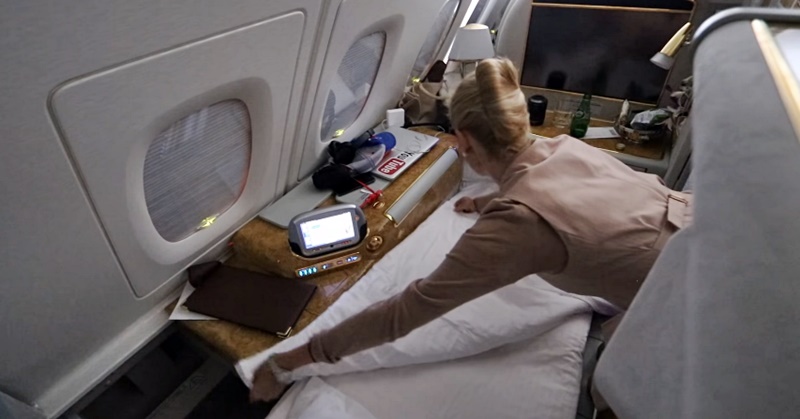 Just as his viewers are keeping high expectations, Casey also catches himself to be just as surprised with everything fine and dandy that came along with his first-class plane flight – privacy, hot shower, and no meal time. The experience was more of like going to a fancy hotel room, than getting on an actual flight.
The legroom isn't just what makes it oh-so different from business class. You get to enjoy your own huge flat screen TV inside your private cabin and the food is just beyond what you could possibly expect.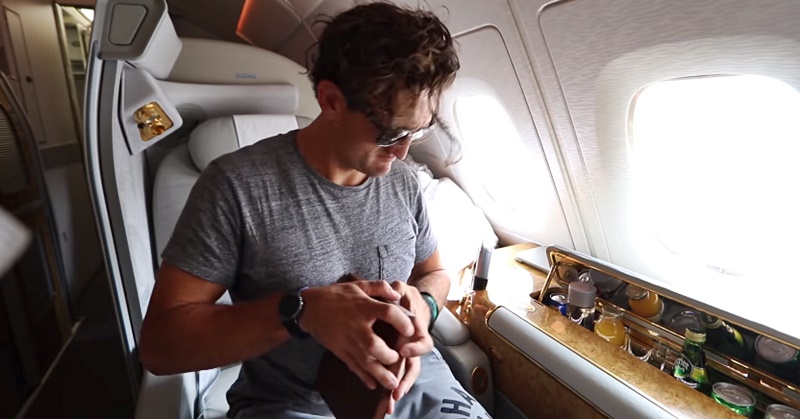 Unlike regular flights, first-class travellers don't follow a set meal time. You can order caviar off the menu anytime you feel like it. Also, drinks are neatly stacked on a mini bar within an arm's reach from your seat. Attendants are round-the-clock available to help you with anything – like making your bed at night. Casey shares by the end of his video that when you take out all the painful parts of travelling, you get a novel experience from it and begin to have a whole new relationship with travelling.
Watch Casey's first-class travel experience with Emirates on this YouTube video below:    
If given the chance to fly first class, would you? Do you think all the amenities included make for a painless experience of travelling on a plane? Let us know your thoughts through the comment section below.