The hot air balloon ride in the land of Cappadocia is one of the must-try activities you should do if you ever you visit this town in Turkey. The magnificent landscapes and historical sites you can see from the sky make it an unforgettable experience.
Also Read: Hotel Review: Antique Terrace Suites Cave Hotel in Cappadocia
After travelling from Dubai to Istanbul to Cappadocia, we had a few days to make a reservation for this adventure. However, we wasted no time in prioritizing this as our main activity during our trip. After all, the hot air balloon would greatly depend on the weather.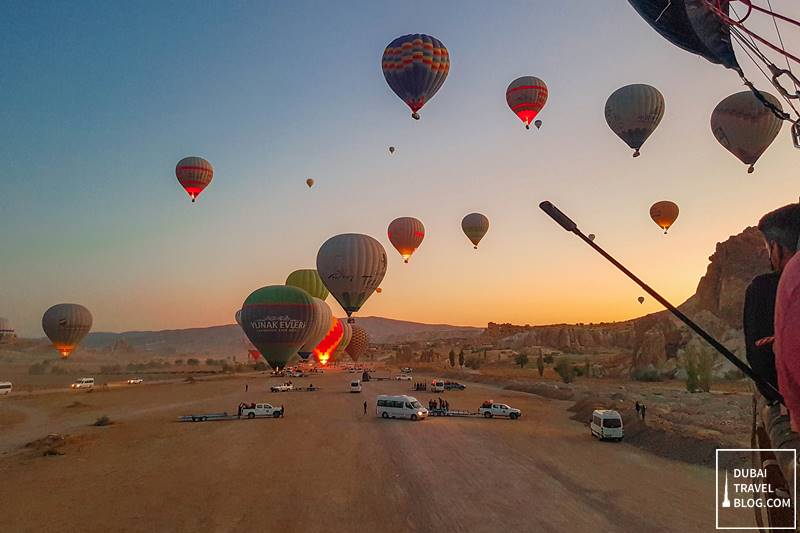 Turkey's Cappadocia Hot Air Balloon Experience
Turkey's Cappadocia region is famous for its unique landscape of rocky hills, valleys, and caves. The area is also home to a variety of wildlife, including many rare species of birds.
One of the best ways to experience the beauty of Cappadocia is to take a hot air balloon ride. The balloons are typically operated by experienced pilots who know the area well and can provide an informative commentary on the sights.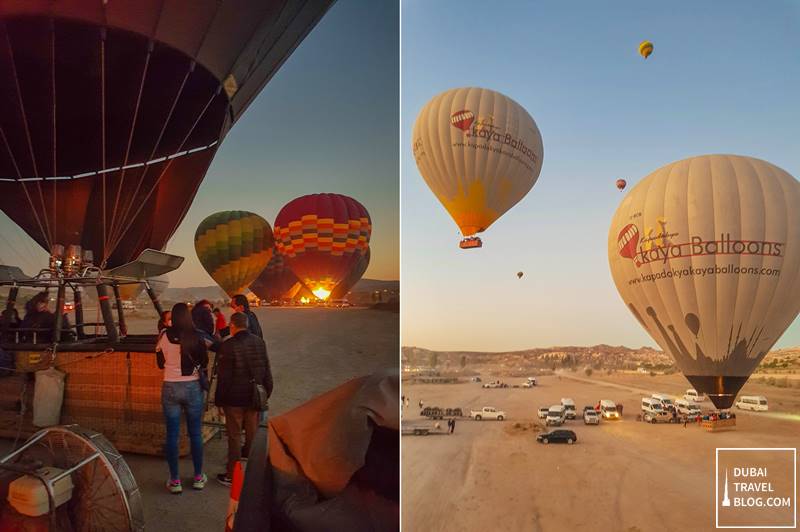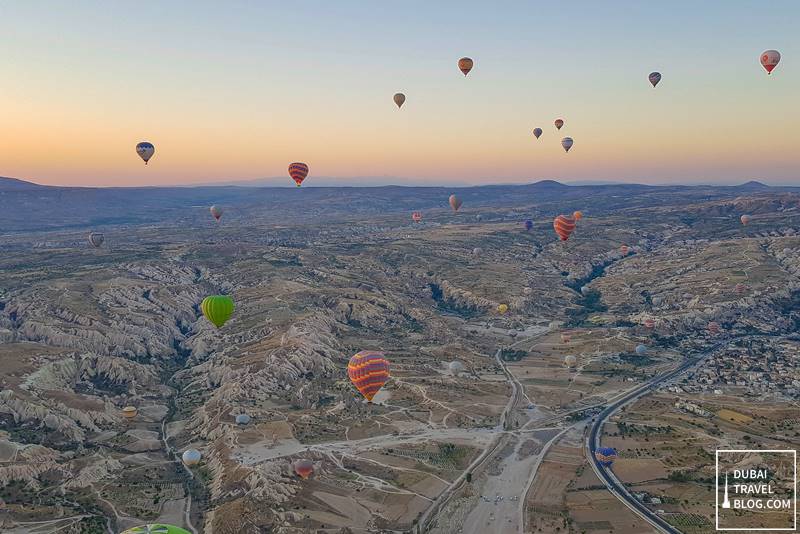 Booking with Antique Terrace Suites
We booked our hot air balloon experience via our hotel as they have connections with balloon agencies. Cappadocia is a quaint town so expect that you can easily go over your day-to-day itinerary at the comfort of your hotel.
You also have the option to book your hot air balloon experience through online ticketing websites. Check out some hot air balloon adventures via GetYourGuide below:
What to Expect
During the ride, passengers can enjoy stunning views of the landscapes as they float gently over the valleys and hills. The experience is truly unforgettable and is an excellent way to see this amazing region from a different perspective.
Hot air ballooning is a popular tourist activity, with tens of thousands of people enjoying flights each year. Ballooning offers a unique perspective on the world, providing aerial views of natural wonders and man-made landmarks that cannot be seen from the ground.
The experience of floating peacefully through the sky while taking in the stunning scenery below is unlike anything else. If you are looking for an unforgettable adventure, a hot air balloon ride in Cappadocia is something you won't want to miss.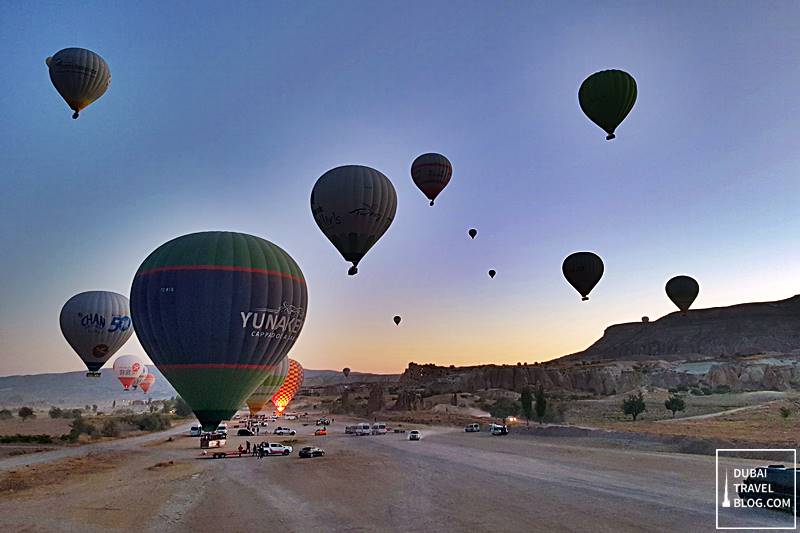 Early Morning Balloon Ride
The best time to experience a hot air balloon in Cappadocia is during the early morning hours, when the sky is still dark and the temperature is cooler. This allows for optimal viewing of the landscapes below. As the sun begins to rise, the colors of the landscape come alive, providing a breathtaking show.
In addition to the natural beauty that can be seen from above, Cappadocia is home to some fascinating historical sites. The area is dotted with ancient cave dwellings, churches, and monasteries that date back to the Byzantine period. These structures are even more impressive when viewed from above.
If you are planning a trip to Turkey, be sure to include a hot air balloon ride in Cappadocia on your itinerary. It is an experience you will never forget.
Summary
The hot air balloon experience in Cappadocia is a must-try activity for anyone visiting the region. The views from high up in the sky are simply breathtaking, and it's a great way to see all the amazing geological features that make Cappadocia so special.
Plus, it's a lot of fun to float around in a hot air balloon, and the excitement of taking off and landing makes for a really memorable experience.
Check out our other Turkey experiences here: