During our 2-night stay at Danat Al Ain Resort, we had a buffet dinner and buffet breakfast at Arabesque. This is the all-day dining restaurant of the five-star property and offers a variety of dishes.
We hadn't had lunch during the day that we checked in so we were looking forward to the dinner. We were satisfied with options of cold mezzes and salads available, as well as the food available in the buffet spread.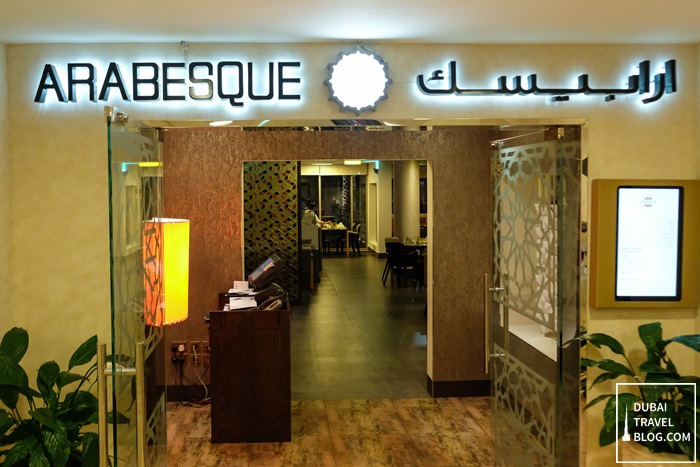 Arabesque restaurant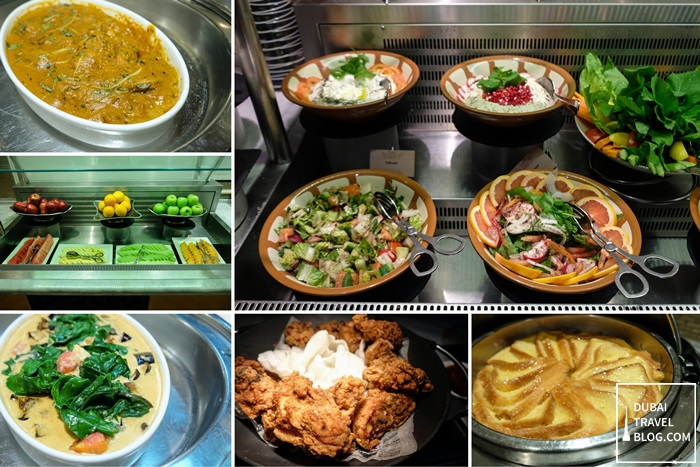 salads and main courses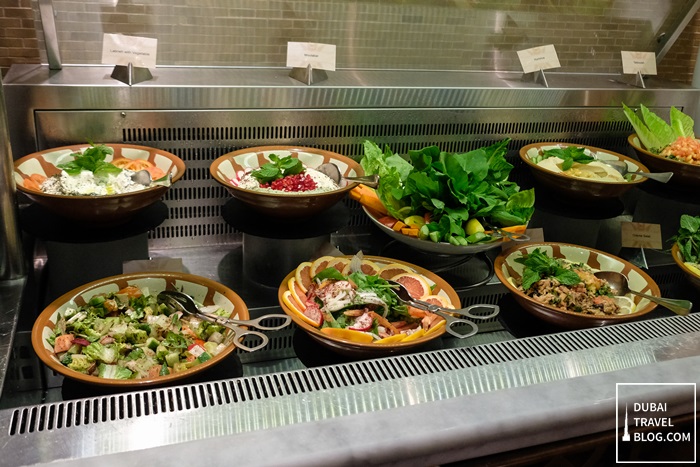 moutabal, hummus, tabouleh, fattoush, etc.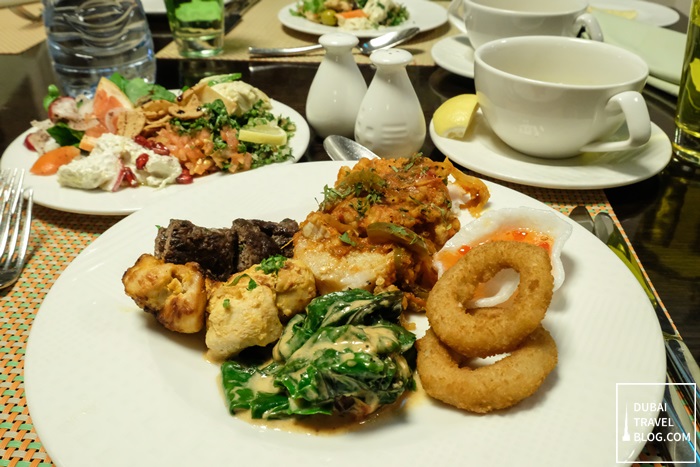 my plate that night
Arabesque All-Day Dining Restaurant in Danat Al Ain
We loved the hummus and the tabouleh from the cold mezzes. We actually had grabbed small platter to get some more salads that night. What's great about it is that even if we were full, we didn't feel heavy.
The main course dishes included fried chicken, Thai beef curry, fish Harra, Arabic mix grill, etc. For dessert, they have a few cakes available, but I really liked the Baskin Robbins ice cream 🙂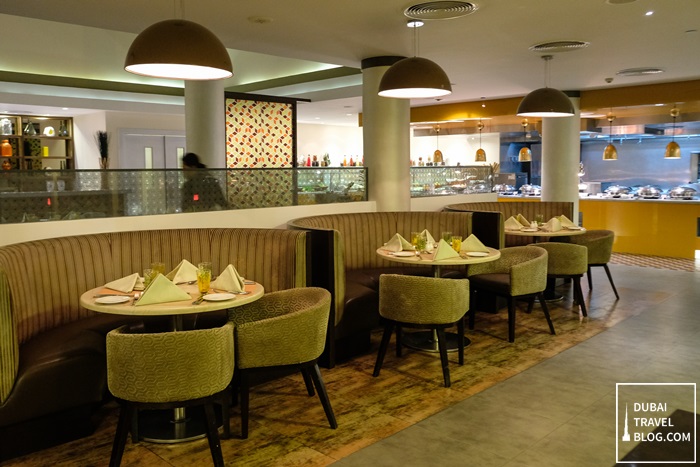 dining tables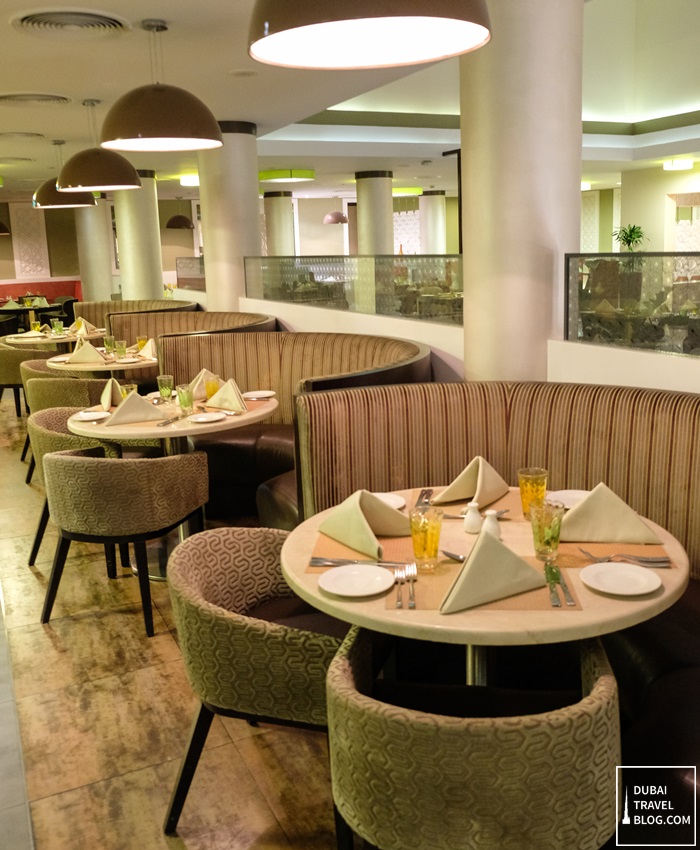 tables
During the next day, we came back to Arabesque for breakfast. I was surprised by the lovely display especially at the bread and pastry station.
They have the standard breakfast options like beef bacon, sausages, eggs, pancakes, hash brown, etc. I really liked the foul medame station and the live cooking station where the cook will prepare an omelette with your preferred ingredients.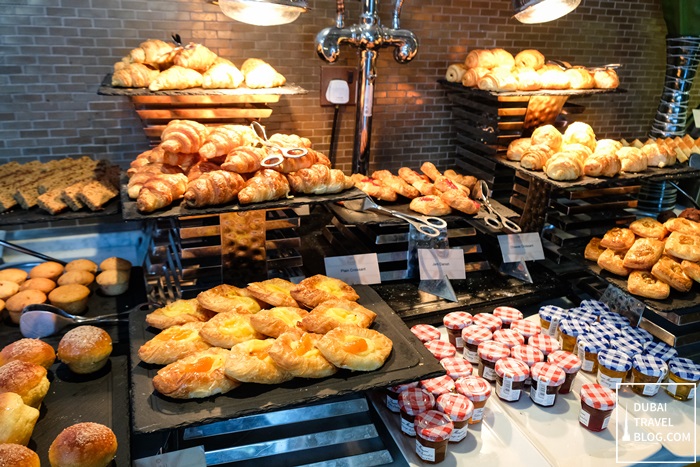 bread and pastries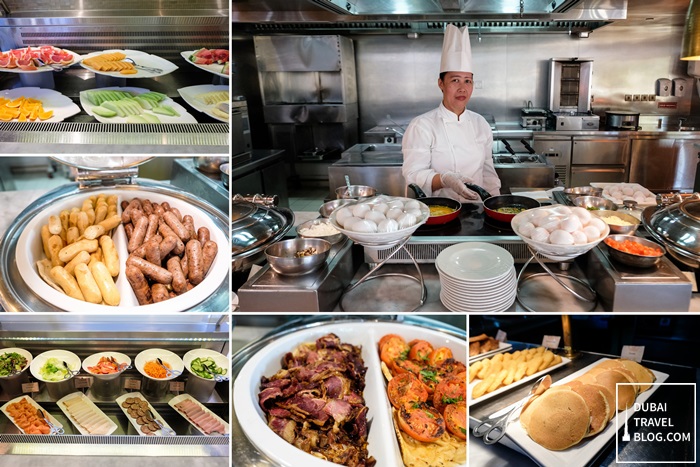 buffet breakfast options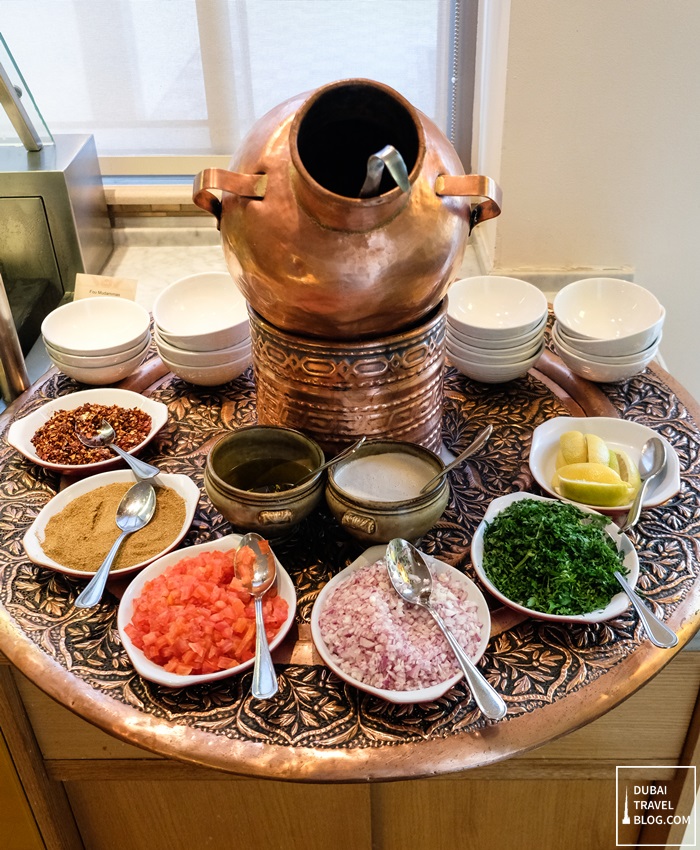 foul medame
It was a fresh and nice breakfast spread and we ordered coffee, tea, and fresh juices. We were so full that morning that we skipped lunch and just went to the pool to relax.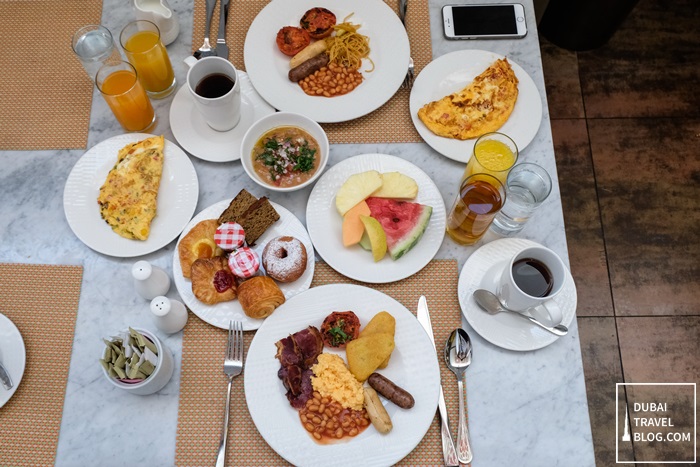 full breakfast

fresh orange juice
Arabesque is an international all-day dining restaurant that features a fresh, spacious and modern look. In the evening the outdoor terraces offers an intimate and relaxed dining atmosphere while the Arabic seating area makes the perfect place for shisha and traditional beverages.
Contact Information
Danat Al Ain Resort
Address: PO Box 16031 Al Ain – United Arab Emirates
Telephone Number: + 971 3 704 6000
Email: info.alain@danathotels.com
Website: http://www.alain.danathotels.com/en/
Google Map Location
Below is a map guide how you can get to Danat Al Ain Resort. It took us 2 hours to get to the resort from Sharjah.
Related Posts: