It was the second night of our stay at Danat Al Ain Resort and our scheduled dinner was set up for Oasis Cafe which is an outdoor pool restaurant and bar.
Oasis Café serves Middle Eastern food, beverages and shisha in a fascinating garden with soft Arabian music on the background as well as live entertainment.
Opening Hours – Daily from 6:30pm to 1:30am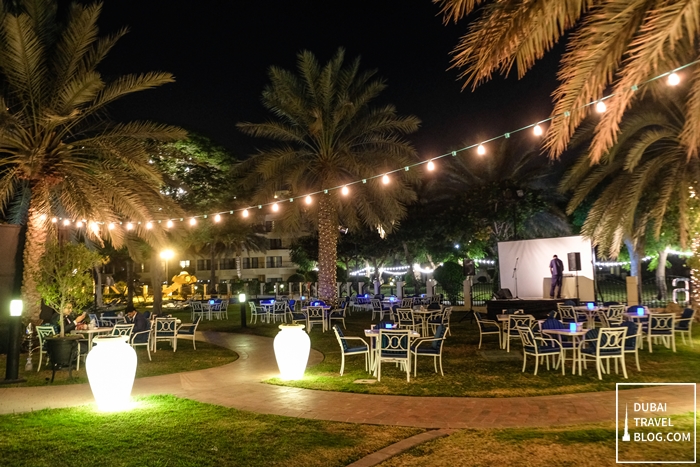 Oasis pool restaurant and bar in Danat Al Ain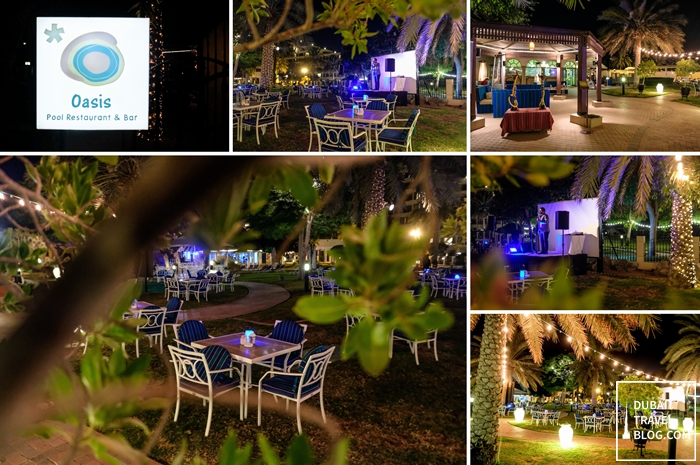 Alfresco ambiance great for shisha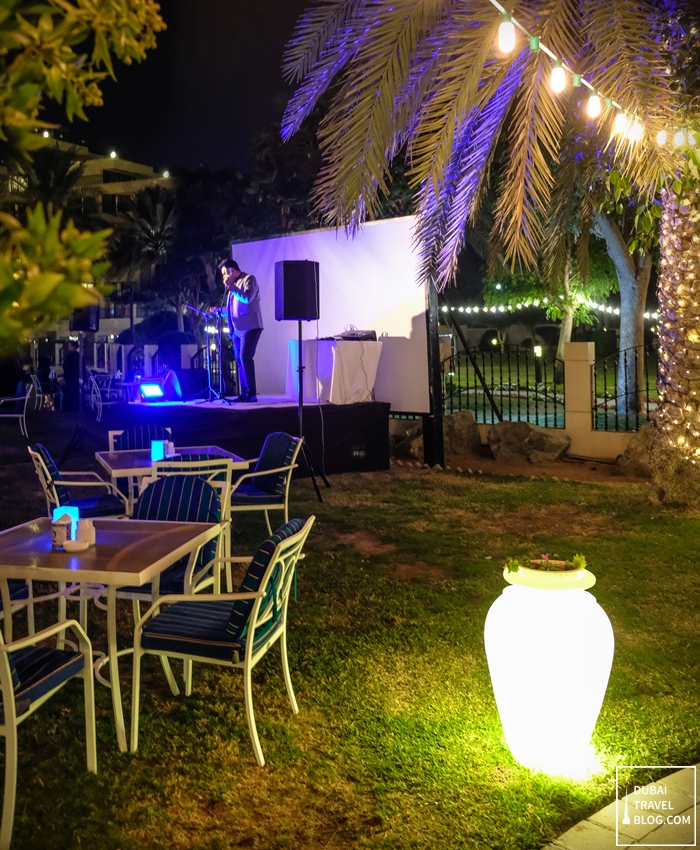 Egyptian singer
Oasis Café: Outdoor Garden Restaurant at Danat Al Ain Resort
We skipped lunch during that day so we were looking forward to dinner. As we waited for our our food, I took some time in taking a few photos of the place while my wife already ordered apple mint shisha.
Oasis offers a beautiful outdoor ambiance with strings of lights adorning the outdoor garden. As the weather was much better, people are more inclined to dine outdoors and this place is definitely worth visiting if ever you'd like to spend a night out in Al Ain.
For our starters, we ordered prawn tempura and eggplant salad. The prawns were just delicious and I actually wanted to order another serving but opted not to so we could have more room for the main course.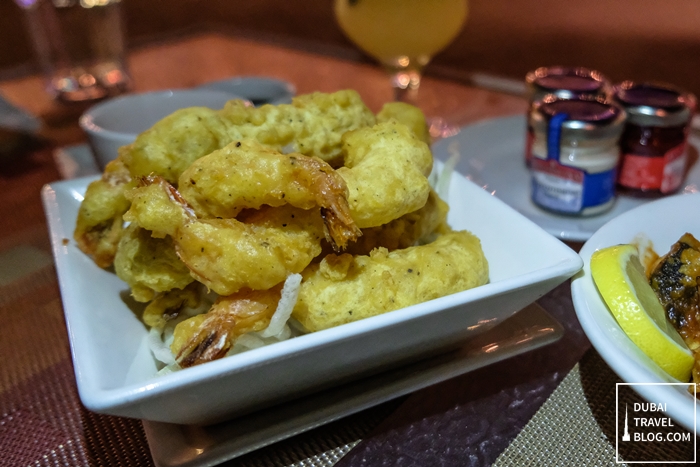 Tempura Prawns – 35 AED
Deep fried tempura shrimps served with soya sauce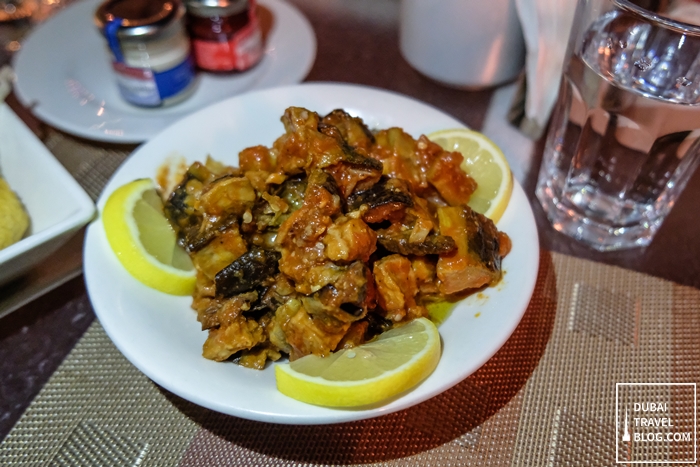 Eggplant salad – 20 AED
Moussaka style salad made with eggplant and homemade tomato sauce
As for the main course, we had a grilled hammour and grilled lamb chops. We were pleasantly surprised by the food presentation which was great. The service was also great as the staff were always attentive.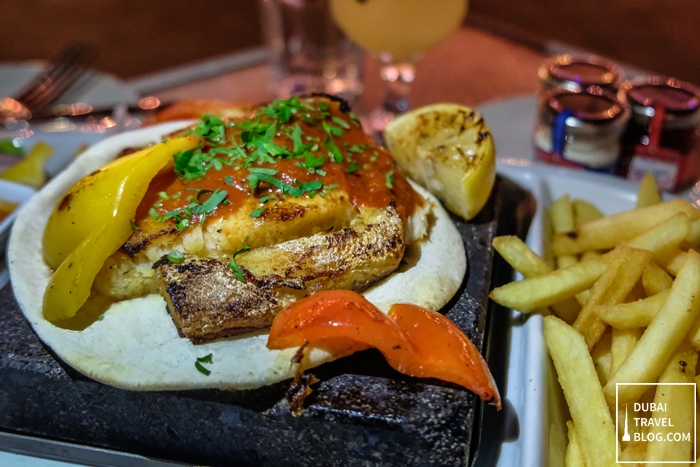 Grilled Hammour – 60 AED
Served with white rice or fries and spicy tomato sauce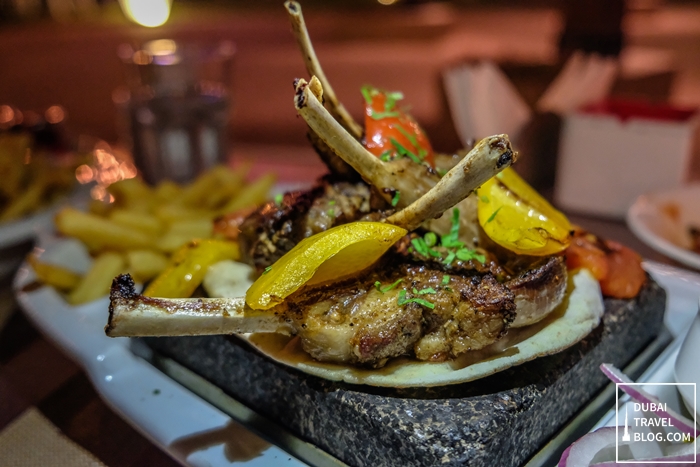 Lamb Chops – 62 AED
Garlic marinated lamb chops served with fries and chili paste
We were satisfied with our meal and afterwards, we continued our shisha and ordered some wine to complement the setting. Oasis Cafe also offers live entertainment which makes for an even better ambiance.
An Egyptian singer went on stage to perform Arabic tunes to which we enjoyed listening to during that night.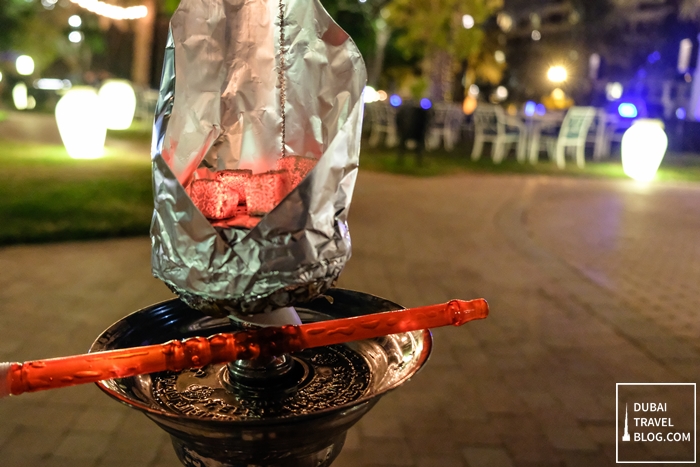 shisha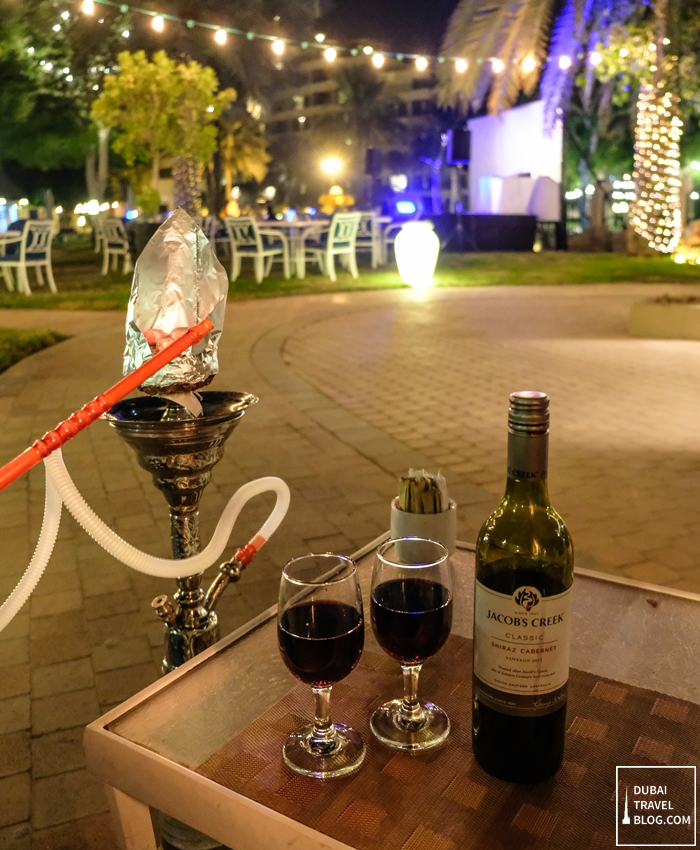 Shisha and Red Wine (Jacob's Creek)
The relaxing breeze, the live entertainment, the delicious food and the wine and shisha made it a very enjoyable night. We talked for hours while enjoying the food and the overall atmosphere that we would recommend this place for couples who'd like to chill out at night.
Note: There's a family area for those who want some privacy.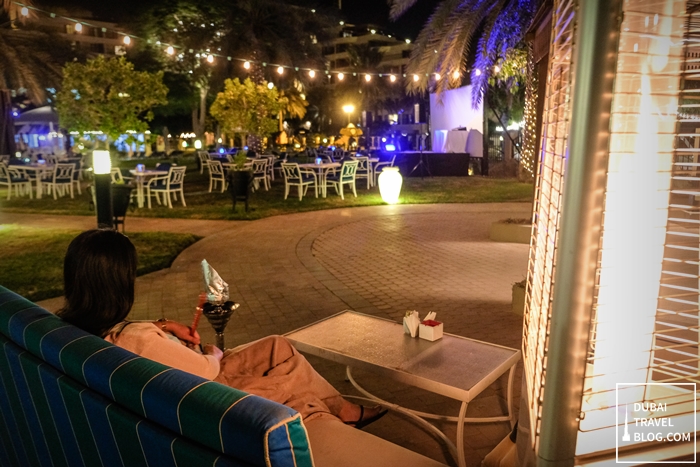 waiting for the live entertainment
nice live entertainment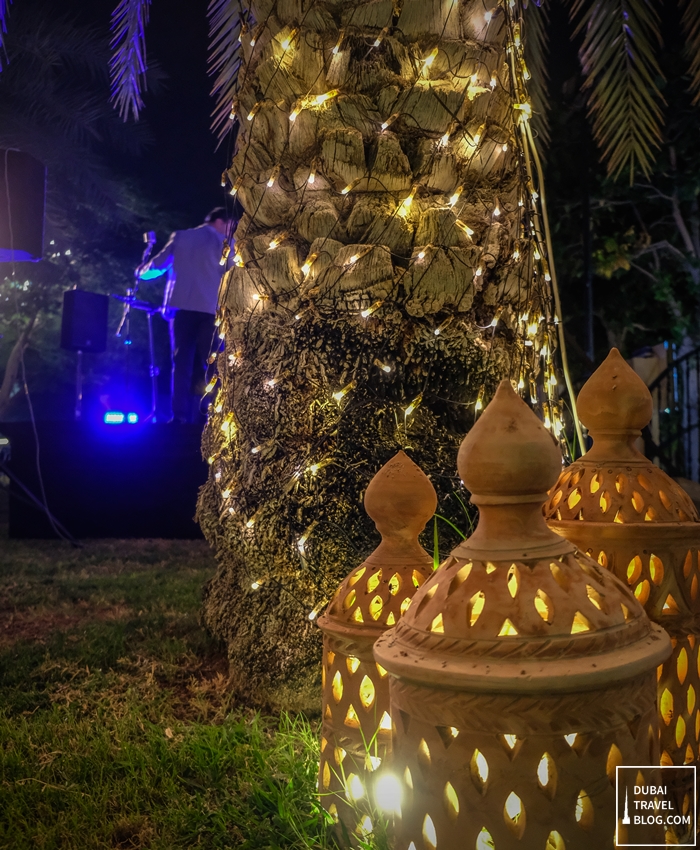 Oasis an outdoor cafe in Danat Al Ain resort
Contact Information
Oasis Pool Restaurant and Bar
Address: Danat Al Ain Resort – Al Ain, United Arab Emirates
Website: http://www.alain.danathotels.com/en/oasis-cafe.html
Facebook Page: https://www.facebook.com/DanatAlAinResort/
Phone: 03 704 6000
Google Map Location
Below is a map guide for you to get to Danat Al Ain Resort. Oasis cafe is in the pool area.

Related Post: