The overnight stay package in Bab Al Shams included a half board which means that aside from the free breakfast, we could choose to have lunch or dinner at the designated restaurant  (Al Forsan) in the deal.
We arrived around 2pm at the resort and hadn't had anything to eat except for a few crackers on the way to the desert resort. So we chose to use the voucher for a lunch buffet.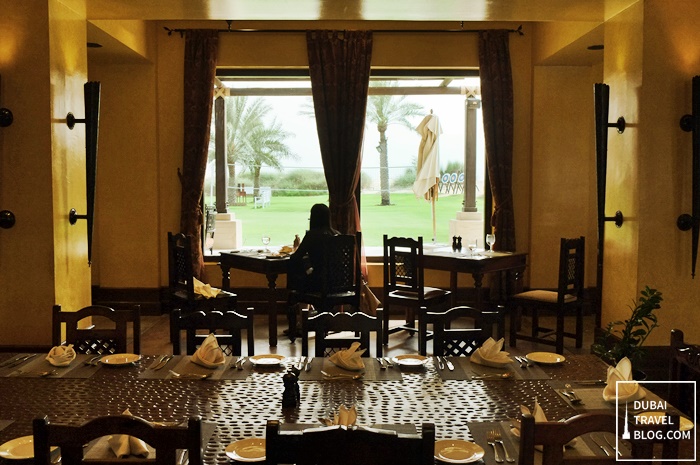 view by the window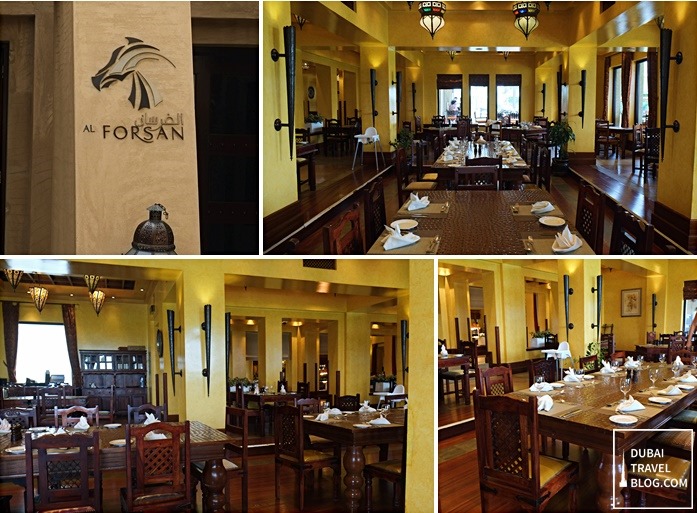 inside the restaurant
Al Forsan Restaurant in Dubai
The wooden dining set-up of Al Forsan gives a homey feel and offers a friendly and relaxing ambiance which is great for the whole family.
Lunch Buffet
Lunch closes at 4pm and we still had about half an hour which wasn't really that big of a deal. We're fast eaters. We quickly headed to the buffet spread to check out the items available.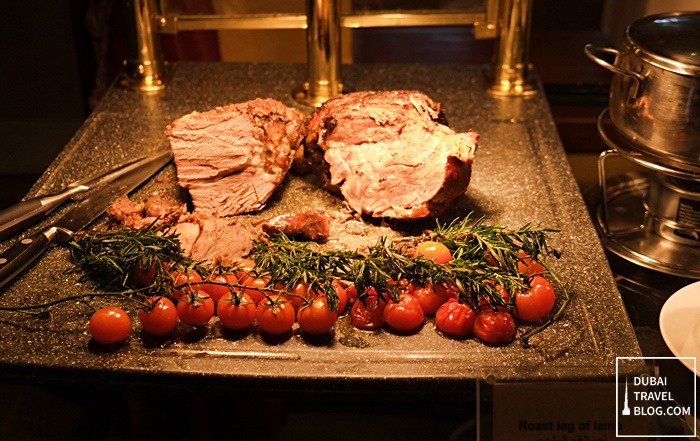 roasted leg of lamb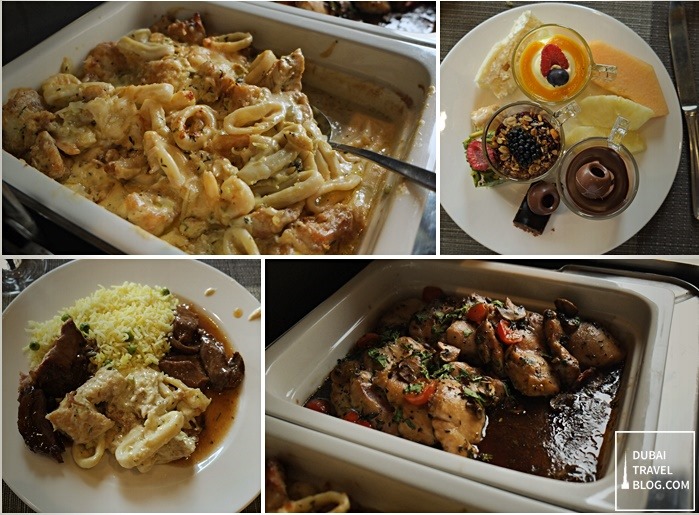 various dishes and our plates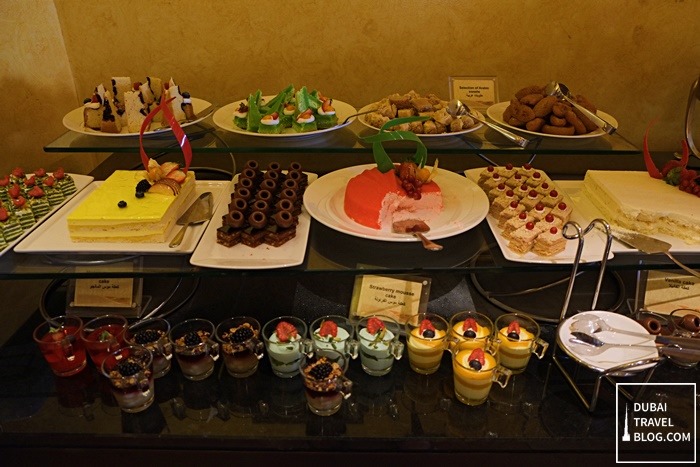 dessert station
We chose to dine inside as we came from a long drive and we wanted to have a cool dining experience.  Actually, we didn't want to keep opening the door when we get food from the buffet spread inside. lol.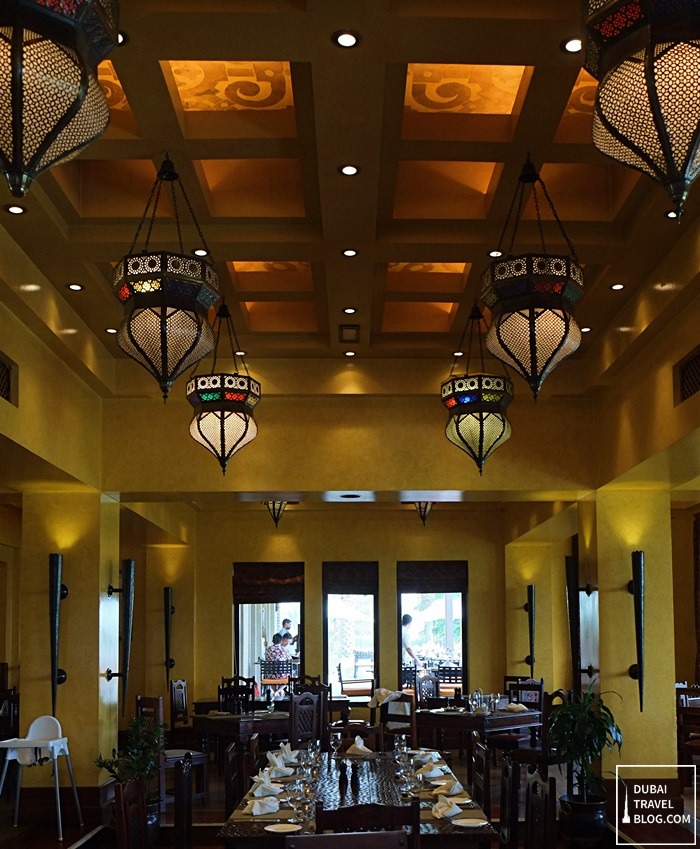 Al Forsan dining experience
Breakfast Buffet
The next morning, we came back for breakfast. We chose to dine outside as it was still early in the morning.
It was still a buffet so we were able to spend time and choose among the array of items on the stations.
various pastries
breakfast menu items
 I liked the egg cooking station where the chef prepares eggs the way you want them cooked. Scrambled and with all the herbs and spices combined for me!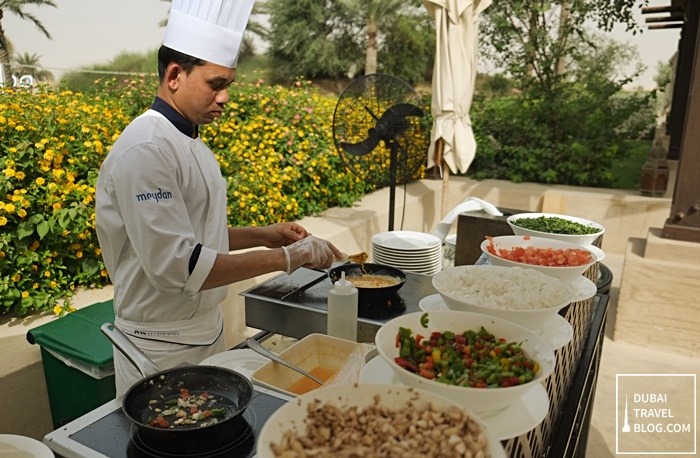 Meydan hotel chef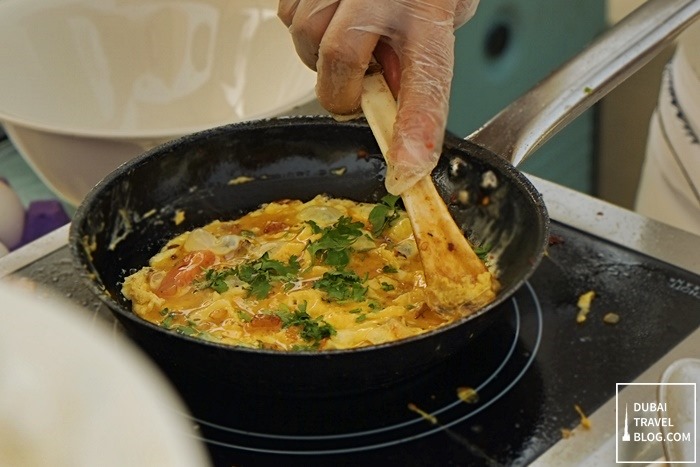 omelette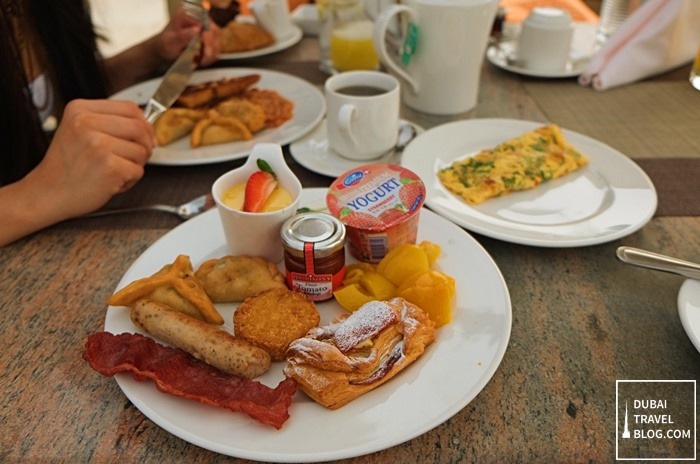 full breakfast in Bab Al Shams resort
It was but a quick breakfast and we were to relax and wait for our ride back to Dubai afterwards.
How to Get There
Location is about an hour drive from the city. You can hire a taxi and pay approximately 150 Dirhams for the meter fare.
Contact Information
Bab Al Shams Desert Resort & Spa
Telephone Number: +971 4 8096100
Fax Number: +971 4 8326698
Email: BAS.Reservations@meydanhotels.com
Website: meydanhotels.com/babalshams
Address: PO Box 8168 Al Qudra Road, Dubai, UAE
Check out other articles we've written about our overnight stay at Bab Al Shams Resort: