Exhausted from privately typing down their brunch recommendations to their friends and family, AJ and Lucy, decided to pour their knowledge into a blog (then website) and called it Mr. and Mrs. Brunch. This is the story of our next UAE profiles who are self-confessed foodies and party animals.
When you hear the word 'brunch', it's hard to miss out on this couple in the Dubai F&B scene. What started as a blog featuring their experiences and recommendations has then become a go-to app for brunches in Dubai.
AJ and Lucy won the award for "Food Influencers of the Year" and their mobile app Let's Brunch was handpicked as one of the "Top 5 Best Food App" in the 2017 BBC Good Food Awards. The previous year, the same app won the Shortlist Mobile App Award for "Deals App of the Year".
Following the success, they just relaunched it to "Let's DXB" which not only highlights Brunch Deals, but also Dubai's best listings on restaurants and bars.
Interesting Trivia: Both of them met at a brunch.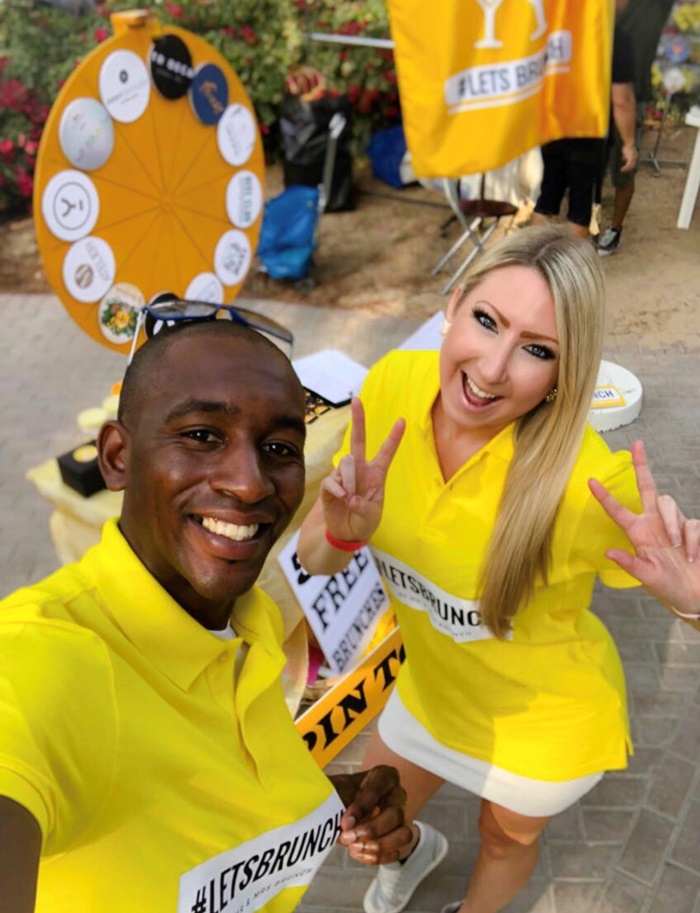 Interview with Mr. and Mrs. Brunch, Adrian John and Lucy Melts
In our feature, AJ and Lucy talk about how they met as well as how their mobile app began. They also share their favourite places in the UAE, top restaurants, and personalities that they recommend you should follow if you want to get insider and unbiased tips about Dubai. Check out the rest of our interview below.
1. Tell us a little about yourself.
Separately, we are Adrian John (AJ) and Lucy Melts, from Bedford and Reading respectively. We both came to the UAE 10 years ago but met (coincidentally at a brunch) 5 years ago and have been inseparable ever since.
Outside of blogging/brunching we both work in and around education. AJ manages children's sports academies across GEMS & Taaleem schools and Lucy works as a Dance Teacher, having trained at the famous Redroofs Theatre School.
2. Can you tell our readers more about your website/blog and how it started?
As foodies and party animals, our first few dates naturally involved going out for meals where 1 bottle of wine quickly turned into 3 and so we made a conscious decision to try and find evening all-inclusive deals so that we wouldn't have to worry about the bill come the end of the night.
Our seemingly endless stream of midweek and weekend partying documented through Facebook (making people sick) led people to start calling us Mr & Mrs Party. This is when the texts, calls and messages started to roll in from friends asking for recommendations on which brunch they should take their parents, partner, football team, boss etc to and we would usually come up trumps with our suggestions. Word spread of this couple who would often be out 4-5 times a week without suffering from hangovers and the nickname changed sarcastically to Mr & Mrs Time Out.
In 2013, Thursday afternoons were becoming a bit of a running joke with the amount of messages we would receive asking for brunch recommendations for the following day, so we decided to start documenting these brunch experiences on our first blog so that people could check them out for themselves and give us a bit of peace!
For obvious reasons, we could not use the name above, so Mr & Mrs Brunch was born as a website. In 2016 we launched Let's Brunch as a mobile app as an extension to our website that also contains free, re-useable discounts at brunches across Dubai. In Oct 2016 we won the Shortlist Mobile App Award for "Deals App of the Year" followed by the Award for Food Influencers of the Year at the 2017 BBC Good Food Awards. August 2018 saw the Launch of Let's DXB, adding Let's Eat and Let's Drink to the Let's Brunch concept and completing the trifecta for our customers and clients when it comes to F&B in Dubai.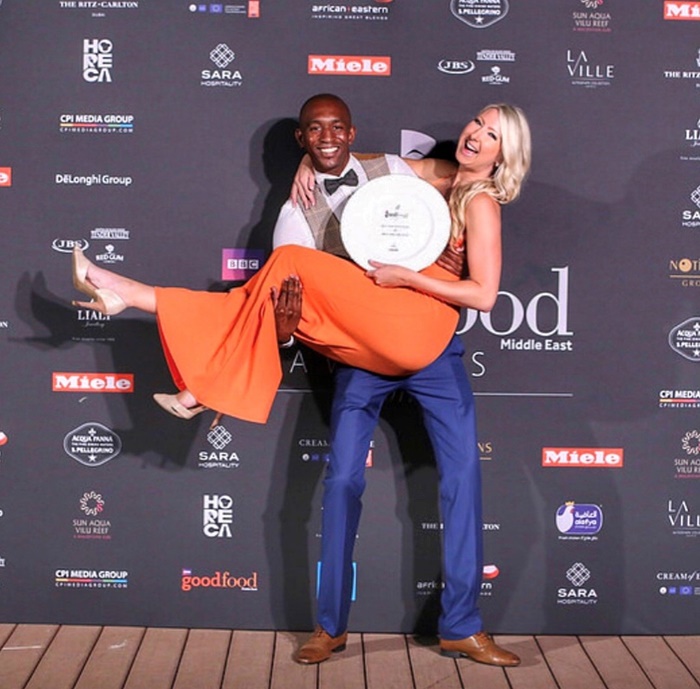 3. What are your top places to visit/attractions in the UAE?
Other than the attraction of brunches you mean? Which are often housed in some of the most picturesque locations across the UAE. The St Regis on Saadiyat Island, Zaya Nurai Island which you have to reach by speed boat, or Jumeirah's Al Qasr and Souk Madinat for example.
Away from brunches, the sunset views from an abra on the Creek, finding a brand new cheap eatery on a wander around Satwa, or a rooftop cocktail at Uptown Bar are all favourite pastimes of ours.
4. What are the top restaurants that you recommend in the UAE?
Ting Irie for a taste of Jamaican home cooking and an atmosphere to match. BBQ Nation for casual, well-cooked and spicy Indian BBQ dining, JB's Gastropub on JBR as we have yet to taste anything that isn't divine, especially from their pork menu.
Finally, Sonamu in the Asiana Hotel for Korean BBQ as It's a bit out of the way but always full of locals and that always has to be a great sign, and Gurkan Sef steakhouse at City Walk, while pricey, the celebrity chef's at the table meat preparation and quality of cuts is superb.
5. What's a common misconception you had about Dubai or the UAE that's been dispelled after you got here?
That you were not allowed to drink alcohol at all, and that the UAE was in the dark ages when it comes to nightlife. Certainly you have to remain respectful of the culture, however the nightlife scene is one of the most exciting of any that we have experienced anywhere in the world.
6. What has been your most successful blog post/review and what is it about?
Times in the UAE are changing, and a recently released post with a guide to places where you could still brunch during Ramadan was immensely popular with our readers.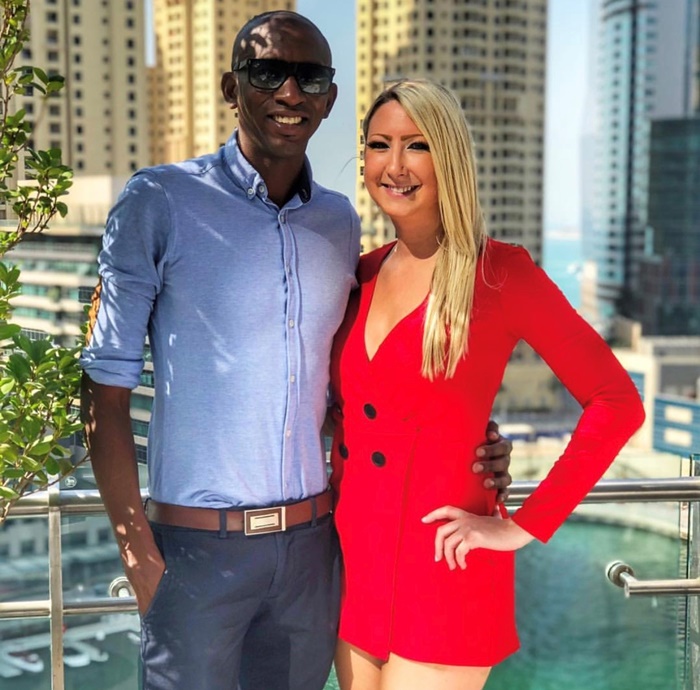 7. Name some of the bloggers/personalities whom you look up to and why?
When we first started, we reached out to Foodiva (Samantha Wood) and have respected her literary style and code of ethics ever since. We have worked with her on a few occasions publishing her Brunch guides to Dubai and Abu Dhabi over the past couple of years and see her as somewhat of a goddess in the foodie world.
Eat Drink Stay Dubai always has invaluable travel hacks which we often try to take advantage of and Secret Squirrel Food's photography skills are unreal, although we wish she would focus on more savoury and less desserts. There are so many bloggers whom we admire and respect for doing what they do on a regular basis, especially those who continue to do so without any commercial incentive.
Please, please, please know the difference between a blogger and a blagger! Hopefully the new licensing laws in the UAE and an increasing spotlight by those within the F&B industry outing the so-called "entitled influencers" will sort out those who only started to get a free meal from those with a genuine passion and something relevant to say.
We wouldn't be arrogant enough to presume that people should listen to our advice on the "winning formulae" as there isn't one, however our story revolves around our passion for food, drink, and each other… if any of those ever diminished, we know it would be time to stop. Good Luck to everyone out there…and Happy Brunching!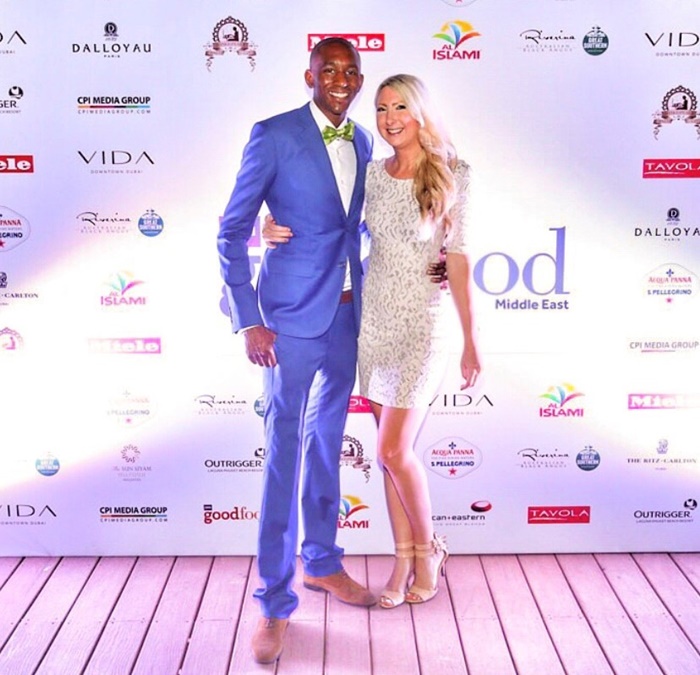 Connect with Mr and Mrs Brunch Online
Website: mrandmrsbrunch.com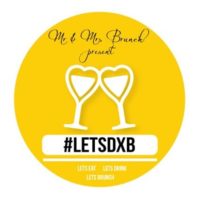 Instagram: @mrandmrsbrunch
Facebook: @mrandmrsbrunch
Twitter: @mrandmrsbrunch
*Images provided by AJ and Lucy.