A coworking space concept that utilizes the space of coffee shops and cafes as your office. The best part is you're not obliged to keep buying coffee/food because you've already paid for subscription beforehand. As a Dubai blogger, freelancer, and aspiring entrepreneur, this is a great idea launched by Omar AlMheiri and Hamza Khan, cofounders of letswork.
I normally tend to stay at home or visit public libraries in order to write articles and go about my online tasks. While I am happy using libraries in UAE (fast and free WiFi) or working from home, sometimes I want a change of environment.
Coffee shops and cafes are good options and co-working spaces for rent are also great, but sometimes they can get a bit costly. letswork provides an you an alternate and more affordable solution.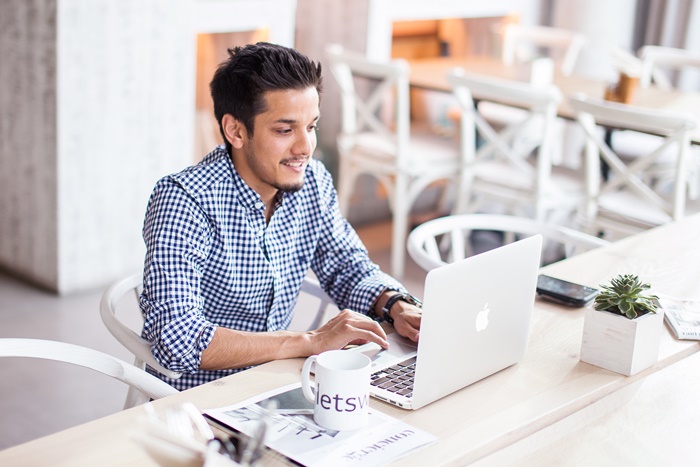 Flexible Co-working Space Community for Dubai Startups, Freelancers, Entrepreneurs, and a Customer Traffic Solution for Cafes/Restaurants
Let me just say that this concept by letswork is very smart and innovative because it solves a problem not only for the freelancer, but also for cafes/restaurants.
For Cafes/Restaurant – As an establishment, cafes pay for electricity/rent/staff and other resources for using the building, even if there's no customer. So partner cafes can utilize their 'free space' especially during off-peak hours so that there's traffic footfall inside their establishment. The perception of having people inside a cafe would surely help the business.
For Online Workers/Freelancers/Startups – it provides an affordable option and flexibility in location. As a member, you get stable WiFi connection, reserved seating with electricity source, and unlimited coffee, tea. You won't get awkward stares if you end up spending more than 4 hours inside the cafe because of this dedicated seating area.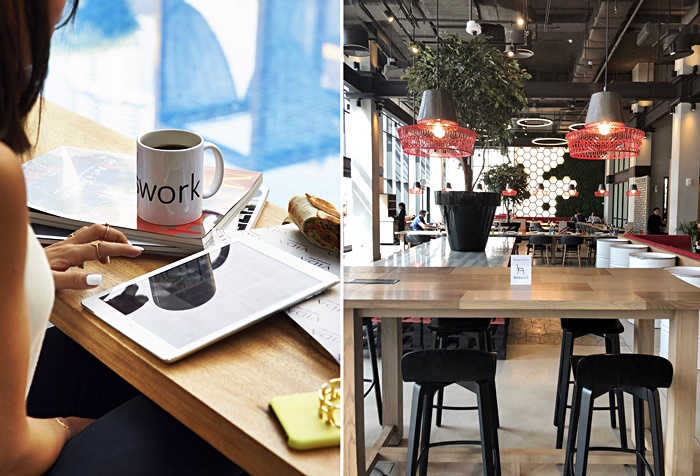 letswork has partnered up with leading hotels and shops in order for you to have a dedicated section in their place and they are consistently expanding to add more partner locations in the UAE (they've expanded to places in Sharjah).
How it Works
The process of signing up for a membership has been simplified:
Sign up and pay online to become a member (purchase a membership package).
Check in their partner location using your phone number.
Grab a coffee/tea, start working.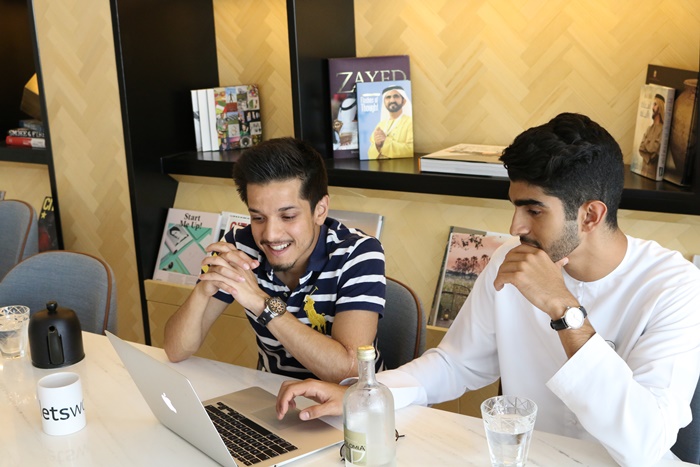 Membership Costs
Membership plans cost 39 AED for a daily use, 209 AED for a weekly use, and 490 AED for a monthly use. You can get value for your money if you pick the monthly package.
I know that there are some co-working spaces that may offer a cheaper rate per month, however there's also a cap on the time you can spend for the space. letswork lets you work with unlimited time.
In my case, UAE public libraries are still the most cost-effective places to work as a Dubai freelancer, but this set-up by letswork is really something worth appreciating and recommending especially for a lot of the digital nomads, freelancers, and startups.
letswork co-working space
Images: Supplied