We had a luxurious couple massage session at Swissotel Sport & Spa in Swissotel Al Ghurair. The spa is located at the fifth floor, which is in the same level as the fitness center and the swimming pool of the five star property.
Swissotel Spa & Sport has over 8 treatment rooms and one couple suite. They provide a range of treatments which include massage, body scrub, and facial. Upon arriving, they were already expecting us. I'm glad that we got in early so we could enjoy settle in the spa facilities before our treatment.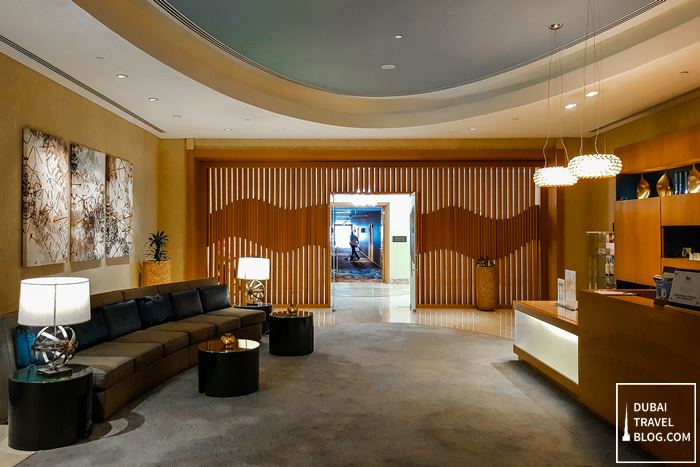 spa reception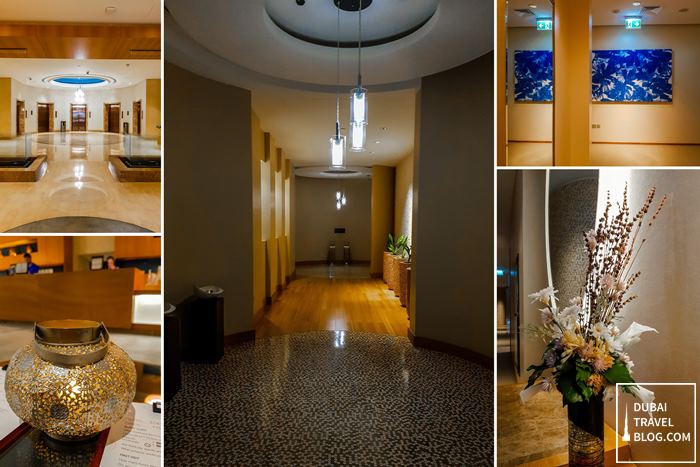 Swissotel Spa & Sport at the 5th level of Swissotel Al Ghurair
Couple's Massage at Swissotel Spa & Sport Swissotel Al Ghurair
The spa has a separate wet area for men and women with each having a jacuzzi, sauna and steam bath facilities.
Tip: When you book a massage session in hotels in the UAE, it is always best to come early so you can enjoy the spa facilities available for its patrons.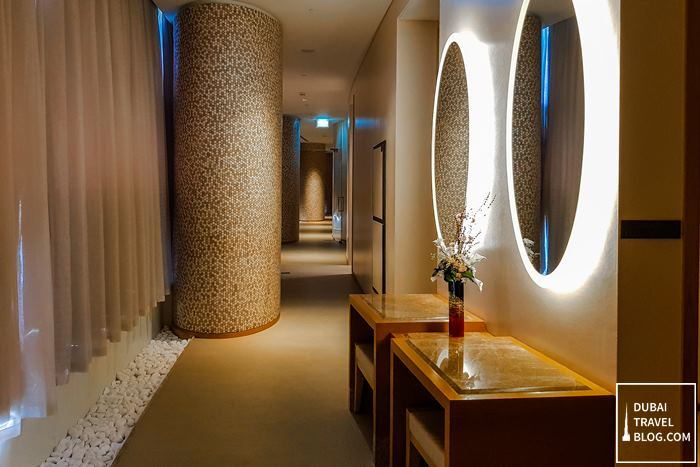 hallway to the relaxation rooms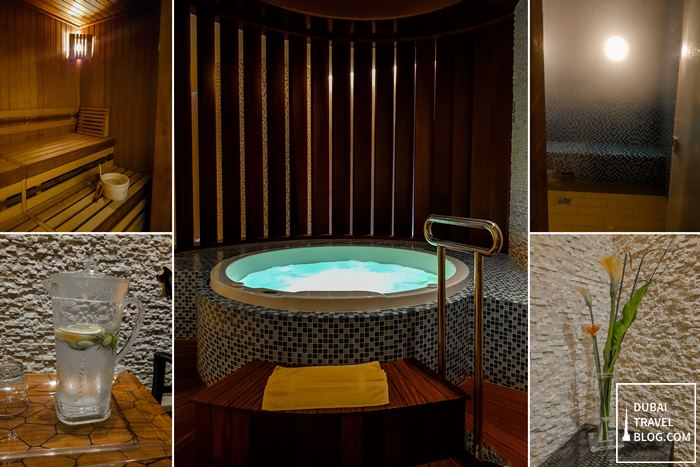 spa facility in Dubai
The place is properly lit and has very high ceilings. I noticed that the spa takes their space and service seriously as it helps promote a sense of well-being. Even if outside may showcase the busy side of Old Dubai, inside the spa, you will feel the tranquility.
Before our spa therapy, they had us fill out a form to indicate which areas we wanted to have focus on. This is good as it is kept professional and to lessen conversations during the session.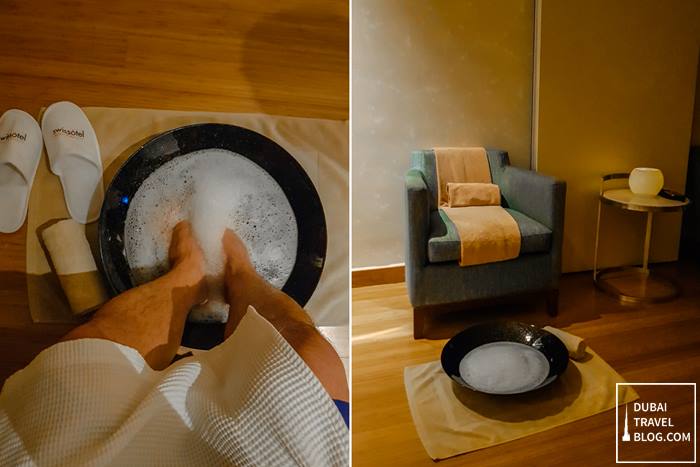 spa massage in Dubai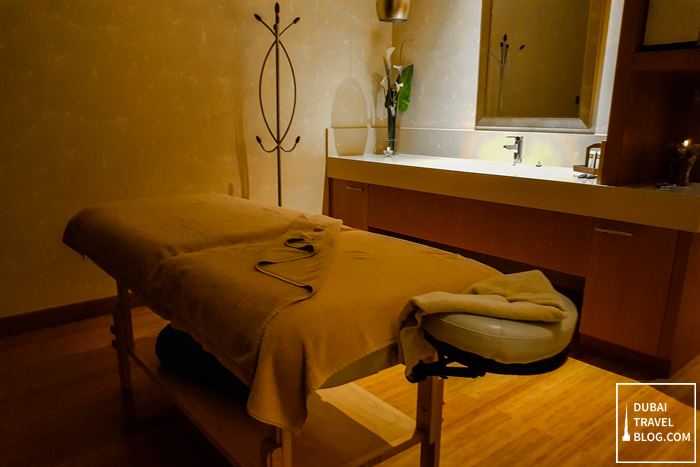 massage room
My treatment was handled by Ezzat and he managed it well. Our Aromatherapy massage started with us having to take a deep breath with some menthol aroma to set the mood for relaxation. The therapists helped in easing the tension on my shoulders and back (the areas I requested to prioritize).
Upon turning around, they placed a cover for the eyes and inserted a hot thermal towel at the back of my neck and underneath my legs. It really made the session even more peaceful that I believe I dozed off a bit. The 1 hour went by quickly and we felt relaxed overall.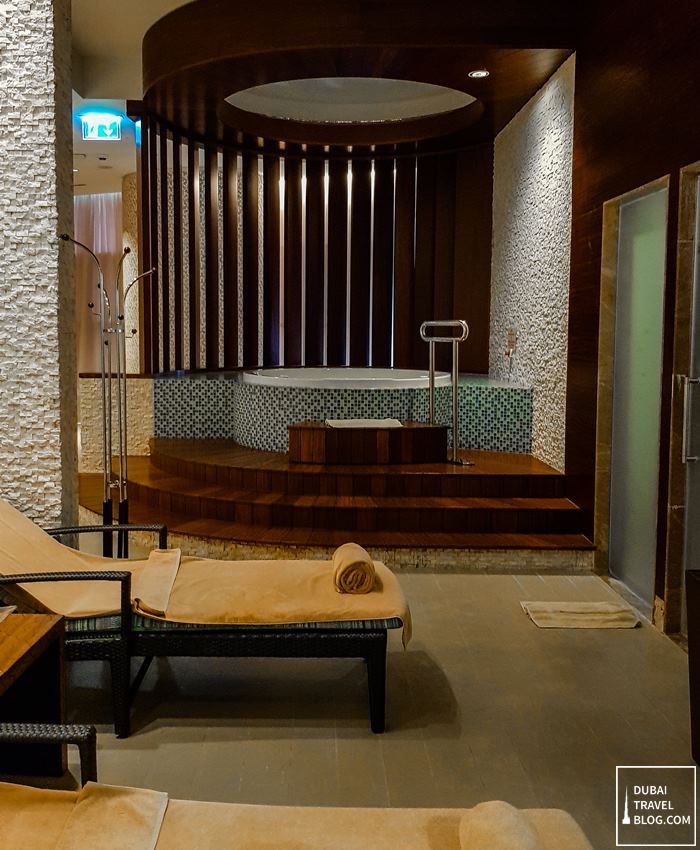 wet facility with steam room, sauna room, and jacuzzi tub
enjoying the jacuzzi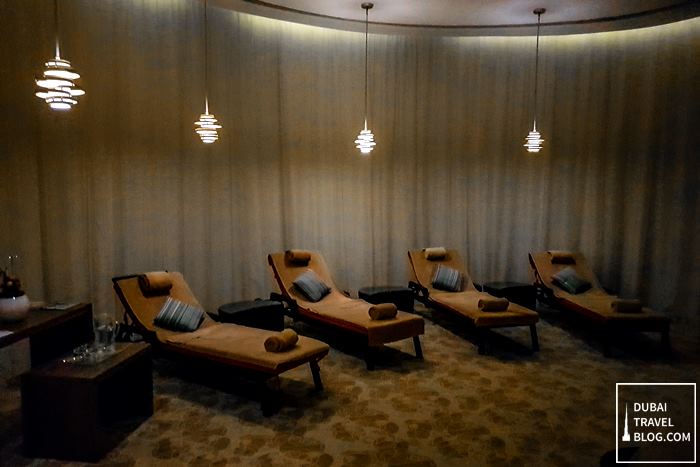 dim lights – relaxation area after the massage
It's good to know that the outdoor pool and indoor gym is accessible in the same level at the spa. It's strategically located to promote a total wellness and fitness experience for its guests.
If you plan to visit the spa and have a massage session, please make sure you book in advance so you can make your reservation.
Spa Opening Hours
Sunday to Wednesday 10am to 10pm
Thursday to Saturday 10am to 11pm
Note: We were invited as guests at Swissotel Al Ghurair. All opinions are my own.
Check out the rest of my feature about Swissotel Al Ghurair below:
Contact Information
Swissotel Spa & Sport
Address: Address: 5th Floor, Swissotel Al Ghurair, Umar Bin – Omar Bin Al Khattab St – Dubai
Contact Number: +971 4 293 3322
Email: Spa.AlGhurair@swissotel.com
Website: https://www.swissotel.com/hotels/dubai/
Instagram: @SwissotelAlGhurair
Facebook: @SwissotelAlGhurair
Twitter: @SwissotelGhur
Google Map Location
Below is a map guide to the location of Swissotel Al Ghurair. It is just connected to Al Ghurair Centre mall in the Fish Roundabout. The nearest metro station is Union Metro Station (Red/Green Line).