We had a late weekend breakfast at the Corniche Restaurant at Sofitel Abu Dhabi Corniche. We travelled to Abu Dhabi as we wanted to visit the emirate for a day tour. We arrived at the hotel just in time for the late breakfast to start which is around 12:30pm.
Located on the Corniche area, the five-star luxury Sofitel Abu Dhabi Corniche houses over 280 rooms. Their Corniche restaurant is in the lobby area and is very spacious and can cater to a large group. We were provided with some welcome drinks which was a great way to start the buffet after a couple of hour's drive from Dubai.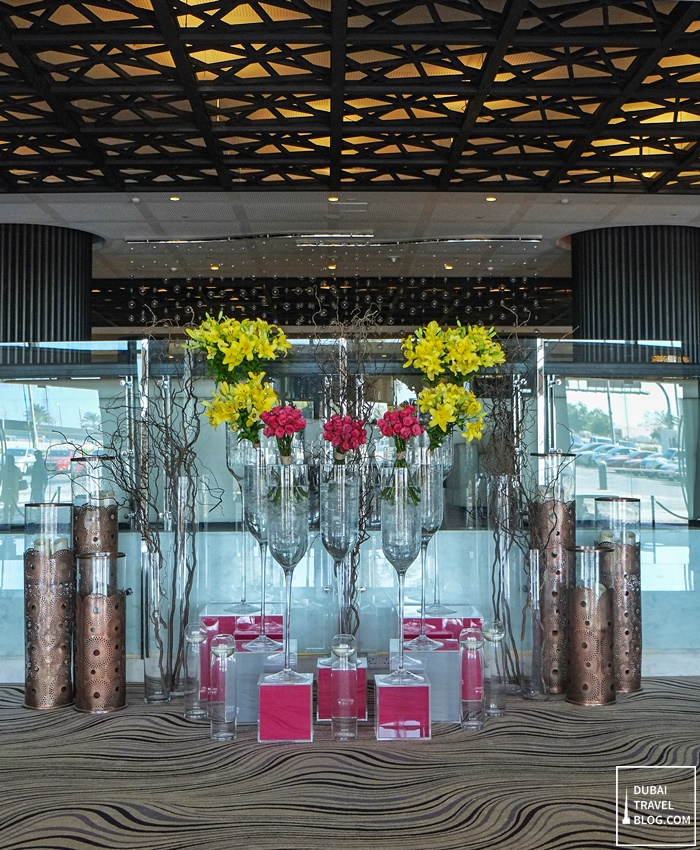 Sofitel Abu Dhabi Corniche lobby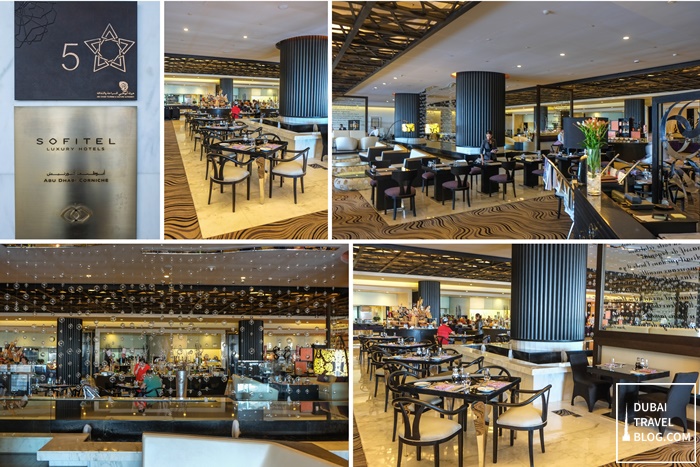 Corniche Restaurant
Corniche Restaurant Review: All Day Dining at Sofitel Abu Dhabi
The Corniche all-day dining restaurant launched their new late weekend breakfast buffet last year. This features a variety of breakfast options such as made-to-order eggs, salad bar, waffles and crepes station, Arabic cold mezzeh, carving, antipasti corner, and grill and Indian station. They also have a special station dedicated to bread and pastries like doughnuts, croissants and cronuts.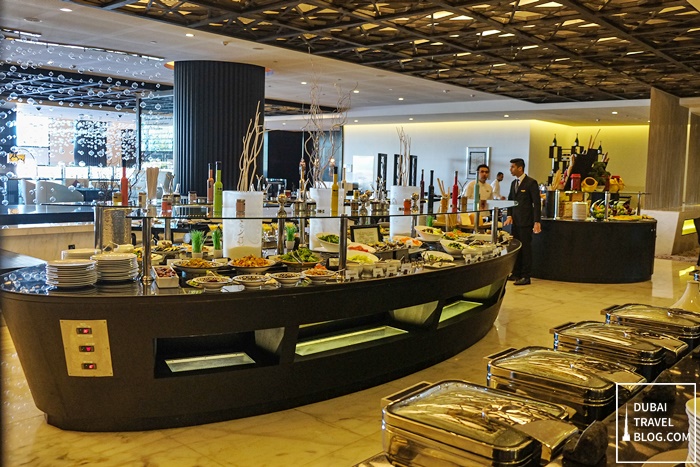 buffet area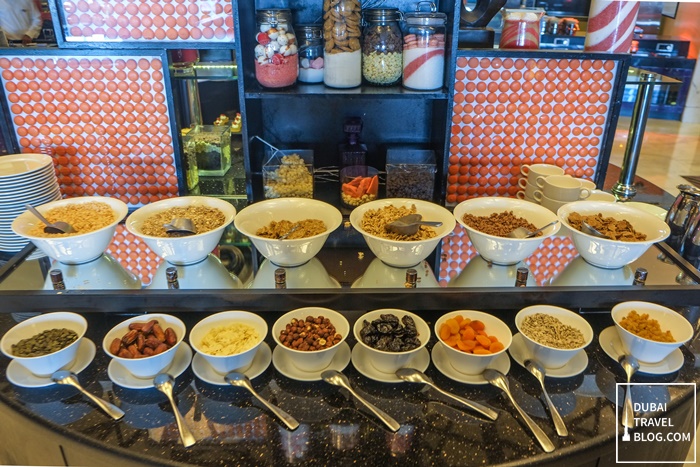 cereals
bread station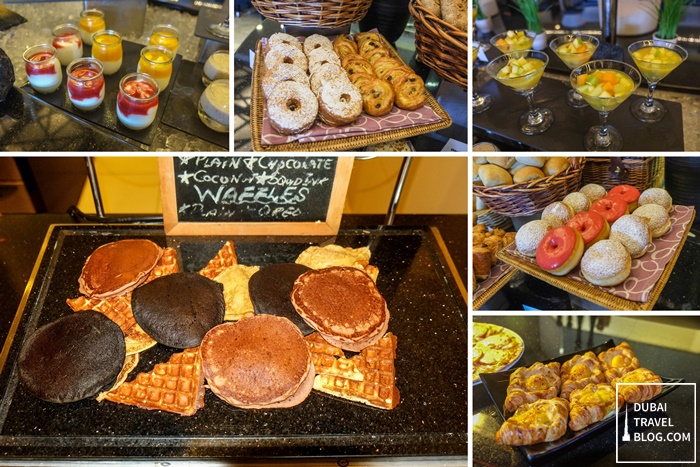 yoghurts, muesli, pancakes and waffles, donuts, egg croissant, etc.

cheese station
omelette station, they will prepare it for you
 Arabic mezzeh, salads, sushi, etc.
Main Course Options Added
They have expanded food options offering international cuisines to cater to their growing market. On top of the breakfast items, this late weekend buffet also has some Arabic fishes, main menu courses like lamb chops, roasted chicken, steamed fish, buttered chicken, fish tagine, soups etc. This makes it an actual feast as you enjoy the best of breakfast and lunch on a weekend from 12:30pm to 4:30pm.

roasted lamb – this was really good!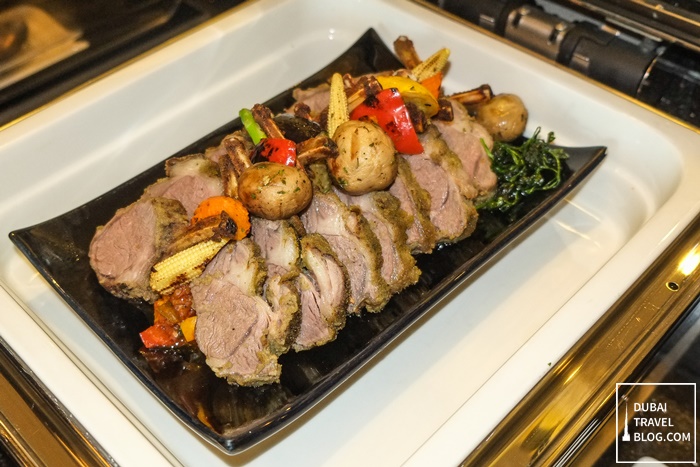 lamb chops
fish tagine, roasted chicken, coscous, buttered chicken, etc.
carving station
beef bacon!

French pastries, dessert station
fresh fruits: pineapple, papaya, cantaloupe, orange
It's been quite a while since my wife and I visited Abu Dhabi and we were finally able to drop by one Friday weekend. This visit to Sofitel Abu Dhabi Corniche was a great way to start our tour.
We kept coming back for servings of their roasted lamb and chicken, humus and moutabal. They also served us a mixed fruit smoothie and detox drink.
For dessert, we recommend you try their cronuts and caramel nuts and chocolate tart. This really went well with some hot tea and coffee servings!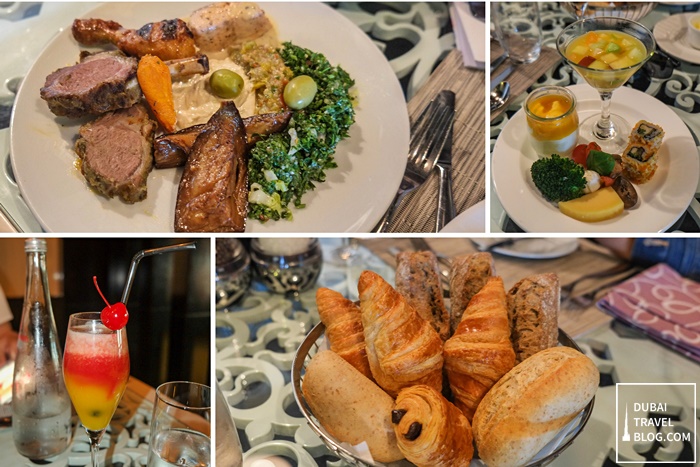 our plates
couldn't get enough of this cronut donut! and this caramel nuts and chocolate tart
The staff were very helpful and provided great service. They were very proactive in making sure that we had everything we needed. So great job to the team for their attentiveness. Thanks to Rakesh, Lama and Shafi for making us comfortable.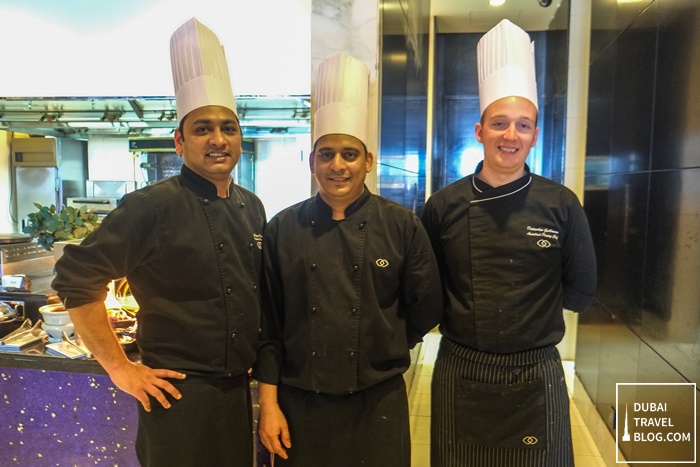 Chefs Rohan, Ash ley and Guillian
staff at Corniche All Day Dining Restaurant in Abu Dhabi
We dined with friends and what turned out to be just about an hour of food and conversations turned into three! Yes, we stayed there until 3:30pm which was of perfect timing as the Sheikh Zayed Grand Mosque was to open at 4pm (on Fridays).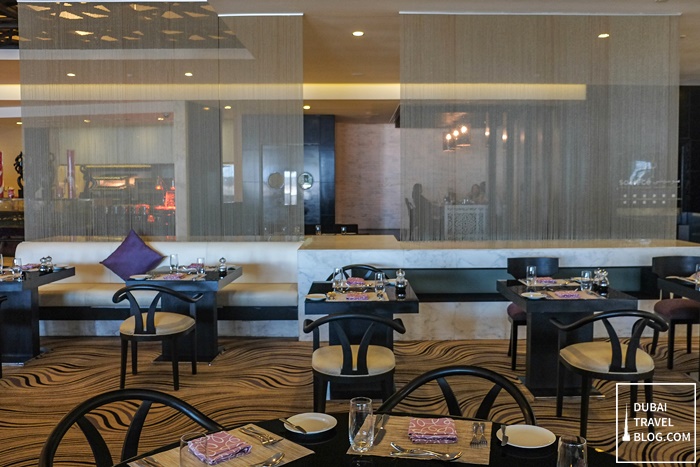 inside the restaurant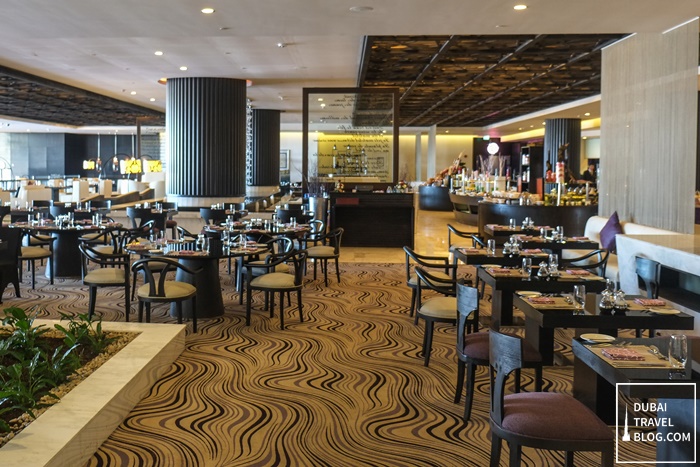 spacious
If you're searching for great food in Abu Dhabi, you might want to try and visit Sofitel Abu Dhabi Corniche
Contact Information
Address: Capital Plaza Complex, Corniche Road East – Abu Dhabi – United Arab Emirates
Phone: +971 2 813 7777
Website: http://www.accorhotels.com/gb/hotel-7507-sofitel-abu-dhabi-corniche/index.shtml
Location Map
Below is a location map of the Sofitel Abu Dhabi Corniche for your reference