If you're a fan of J.R.R. Tolkien's "Lord of the Rings" series, then most likely you loved watching the film adaptations. But what if you can "experience" the story itself? By going on the Hobbiton Tour in Matamata, New Zealand — you can step right into Tolkien's Middle Earth.
Hobbiton comes from "hobbit," the term used to describe Frodo Baggins, the main protagonist of the series. Frodo's hometown, The Shire, was the inspiration for Hobbiton. The movie set was created and set up in a farm owned by the Alexander family in Matamata.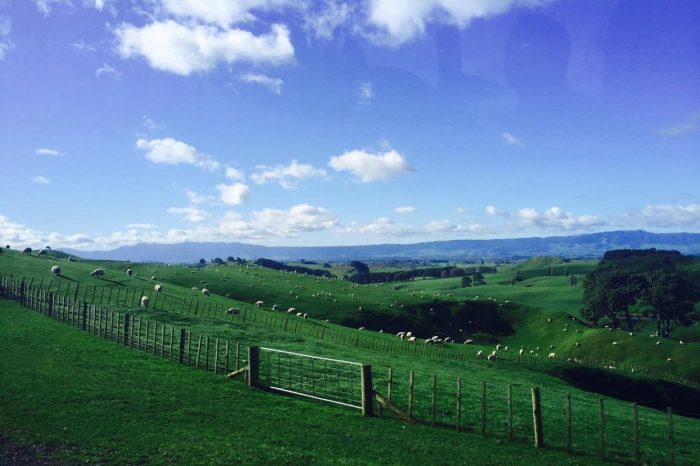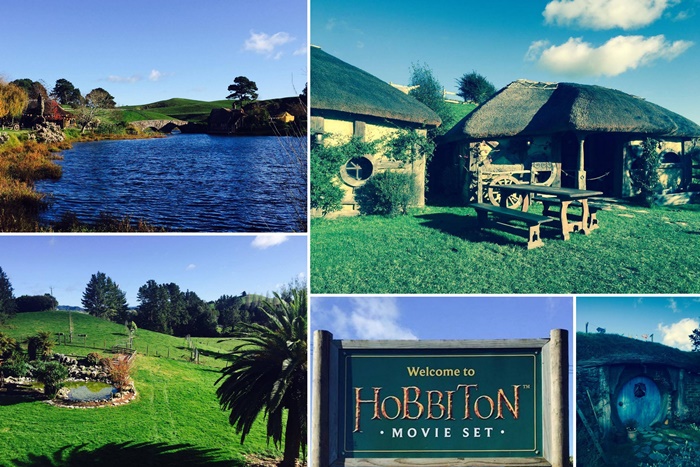 Hobbiton Movie Set Tour Experience in New Zealand
The Hobbiton Tour in New Zealand is one of the most popular attractions in the city for tourists. They come to visit Hobbiton, where The Lord of the Rings trilogy was filmed, to enjoy New Zealand's spectacular countryside scenery, and also to taste some of New Zealand's finest wines. Here are some things to expect if you plan to schedule a visit.
Alexander Family Farm
You can find Hobbiton at a 1250-acre property owned by the Alexander family. The place is not just a movie set, but an active farm. Here, the Alexander family is currently raising more than 13,000 sheep as well as 300 Angus cattle! Notably, the farm exports beef, mutton, and wool — on top of hosting thousands of Hobbiton visitors a year.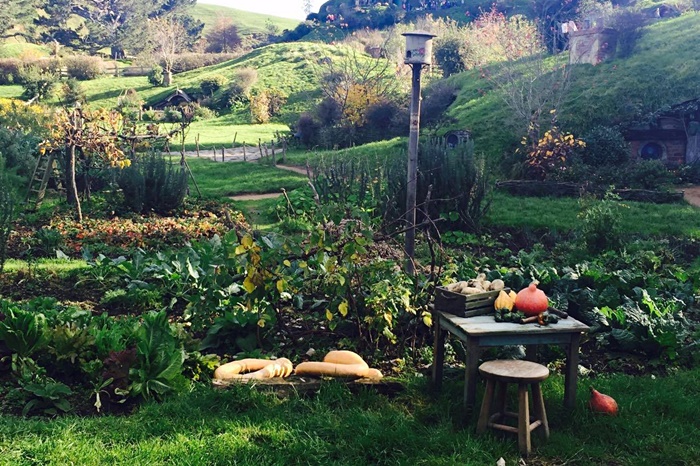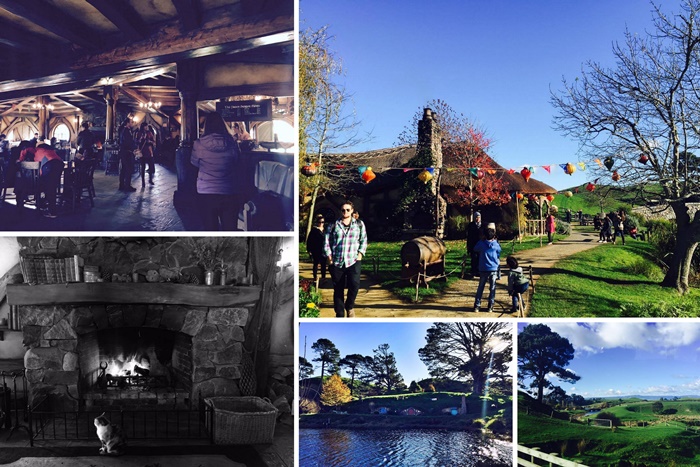 Hobbiton Movie Set
Long after the Lord of the Rings series was featured in cinemas worldwide, the Hobbiton movie set remained. Going on a tour of the place includes the following highlights:
The Shire. Rolling hills, trees, grassy homes with circular doors — this is a scene right out of The Shire, Frodo Baggin's tranquil hometown. Everything is real, from the clothes hanging on the laundry lines to the vegetable garden in the village. It is almost as if Frodo, Bilbo, Sam, and all the other hobbits will come out of their dwellings at any moment.
The Houses. Perhaps the most striking feature of Hobbiton is the set of round, grass-topped houses. They are much smaller than your usual home, since a hobbit is shorter than the average human. Each house has a round, brightly colored front door, a personalized letterbox, seats, cushions, and even chimneys!
Green Dragon Inn. Remember that quaint-looking inn from the first movie? This is it. Hobbiton visitors can have a drink at the Green Dragon Inn, which serves beer, cider, and ginger ale. Among the most popular beverages are the Girdley Fine Grain Amber Ale, the Sackville Cider, and the Traditional English Ale. For children who also want to have a drink, the inn offers a non-alcoholic option: the Frogmorton Ginger Beer!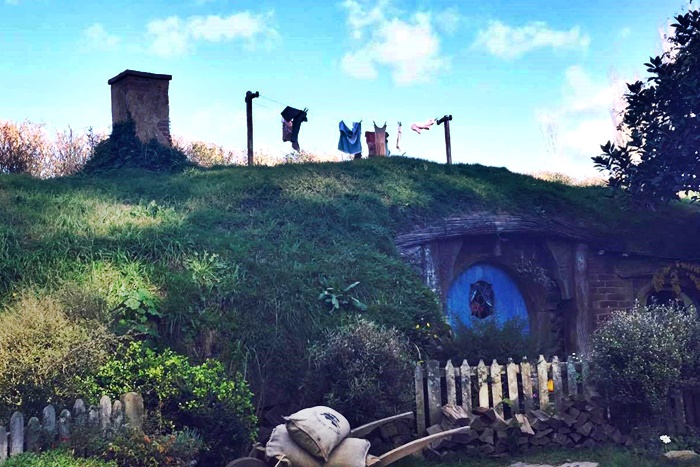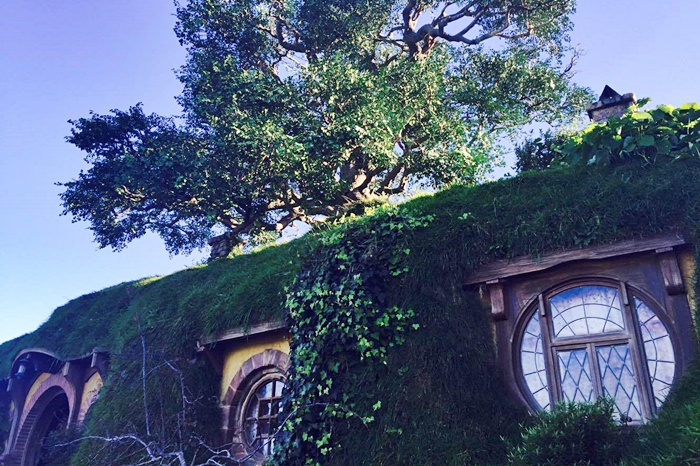 How to Get There
From Auckland, the quickest way to get to Hobbiton is by driving through Highway 1. Make the turn at Highway 27, then follow the signs leading to Matamata. There is another way passing through Hamilton, although this route includes certain speed restrictions. Once you arrive at Matamata, follow the signs and you will get to Hamilton within 15 minutes.
Nearest Airports to Visit Hobbiton Movie Set
Here are some options on which airports you should arrive from if you plan to go and visit the Hobbiton Movie Set
Hamilton Airport (HLZ) is the nearest airport to get to the Hobbiton Movie Set Tours without about a 45-minute drive.
You can also fly to Tauranga Airport (TRG) and drive about an hour to this tourist spot.
Depending on the available flight schedules, Rotorua Regional Airport (ROT) is also another option to arrive and it will take about 1.5 hours to drive to Hobbiton Movie Set.
If you come from overseas and you have to land via Auckland Airport (AKL), there are still tours to the Hobbiton Movie Set. Auckland Airport is the largest airport in New Zealand and it is only a 2-hour drive to the attraction. It might save you more money if you take this route as opposed to having to hop on a regional plane to get to this attraction.
If you arrive at Christchurch International Airport (CHC), it's about a 15-hour drive to Hobbiton Movie Set so best route is to take a regional flight. If you rented a car, it's  better to take a plane and just leave your car at the Christchurch Airport Parking area so you can maximize time when flying between different cities in New Zealand.
Entrance Fees
Regular entrance fees are based on age: $75 each for adult visitors, $37.50 for youth (10-14 years old), and $10 for kids (5-9 years old). These are not exactly your cheapest tour prices, but well worth the money if you are an avid fan of the Lord of the Rings books and films.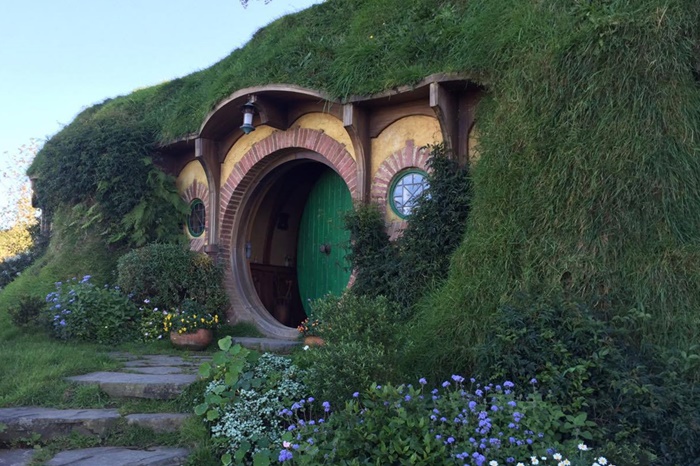 Managing Crowd Expectations
If ever you have the opportunity to take this tour, you can rest assured you will not regret it. That being said, it is also very crowded and those who are less enthusiastic about the tour may find themselves longing for a time when they aren't fighting with other tourists just to take a photo of one of the hobbit holes.
It all boils down to your expectations and how organized you want to be. If you book everything in advance, you'll have an easier time getting photos without so many people around – even though this isn't always achievable.
Summary
In today's media-driven world, the most outstanding novels are turned into films. But rarely does a movie set become a permanent site for readers and moviegoers alike. The Hobbiton movie set is one of those places, which fans will want to visit again and again.
The Hobbiton tour is truly a wonderful experience for any Tolkien fan to undertake. It's like seeing the Shire in real life, even though it looks much nicer than anything you can find in New Zealand.