During our staycation at Al Seef Heritage Hotel, we spent our breakfast at the hotel's main and only restaurant, Saba'a. This restaurant offers authentic, oriental cuisine and celebrates the traditional flavours of the region.
Also Read: Our Visit to the Museum of Illusions in Al Seef Dubai
Saba'a translates to seven in Arabic, and this restaurant is open 7 days a week and serves breakfast and dinner. The team behind it specializes in preparing home-cooked meals.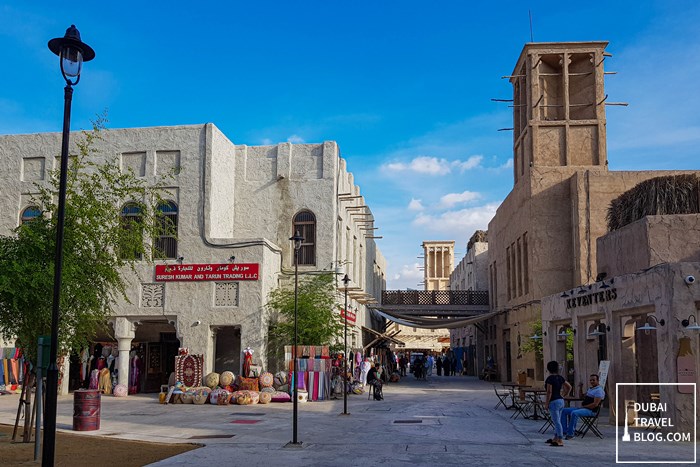 walking towards the restaurant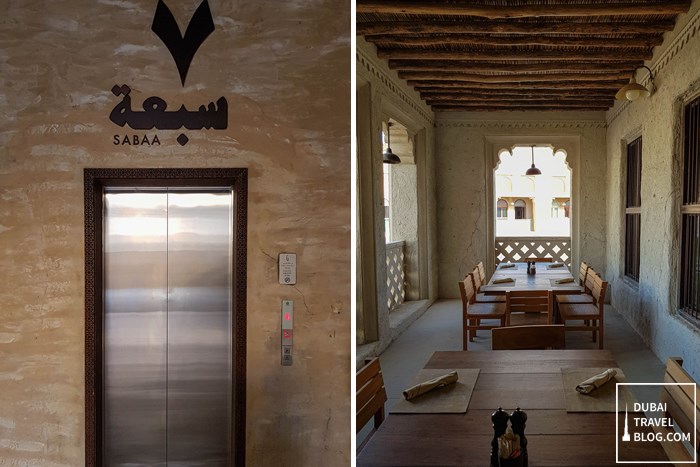 elevator going to the 2nd floor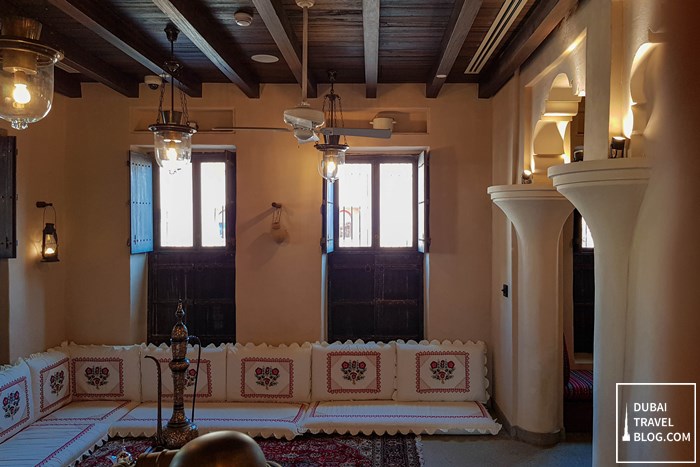 waiting area / common area
Breakfast Buffet at Saba'a in Al Seef Dubai
Getting to the hotel means walking past alleys and pathways. There are signs that point to Saba'a which are helpful, but still we got a little lost looking for the restaurant. Only when a few staff from the nearby shops pointed us to the elevator did we find the restaurant via sign above the elevator.
I was pleasantly surprised with the ambiance of Saba'a. Much like the hotel, the restaurant keeps up with the traditional Arabic heritage in its ambiance and design. From the serving plates to the cups and cutlery to the tables and the chairs to the lamps and ceiling fans, the traditional and casual atmosphere made for an inviting and relaxed dining experience.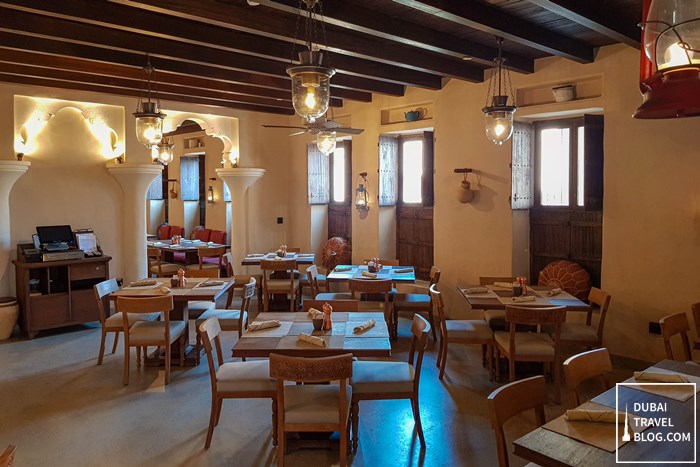 wooden interior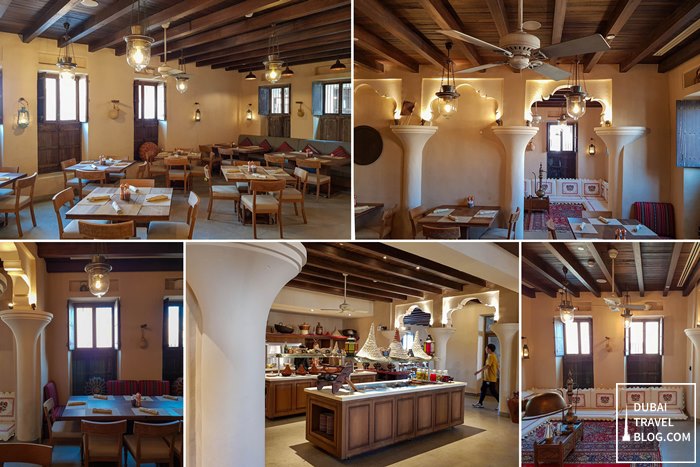 traditional design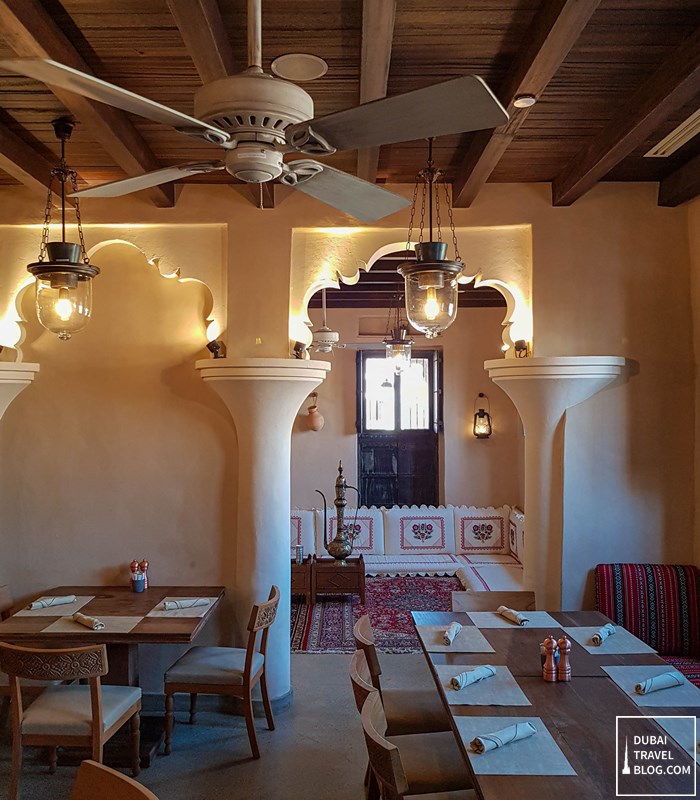 simple wooden furniture
Breakfast Buffet
The buffet mostly has Arabic food with a international items. The dishes in the main buffet stations include boiled eggs, chicken sausage, baked beans, fried rice, roasted potato, salads and cold mezzes, and bread and pastry station.
They also have fresh juices, cereals, coffee and tea, ful medame station, fresh fruits and a few Arabic sweets.
I would like to see some more food like some more hot mezzes offered though.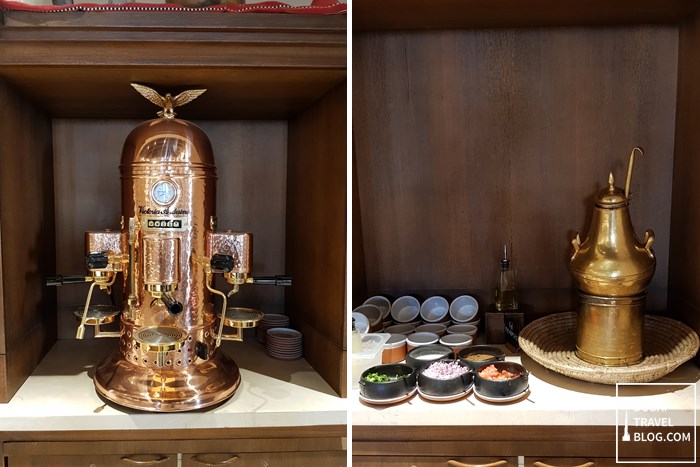 coffee, ful medames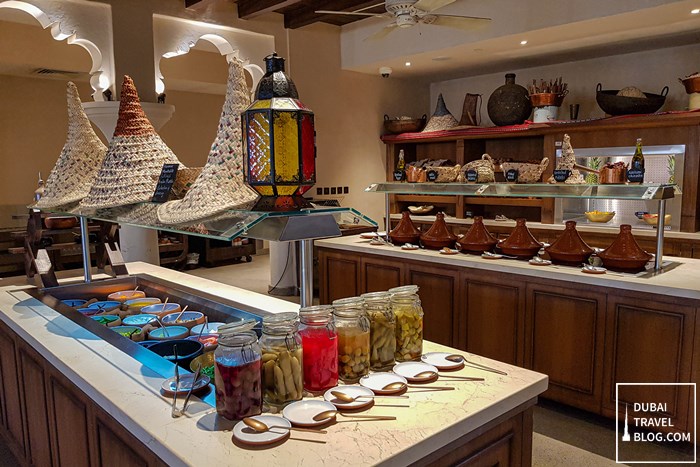 buffet area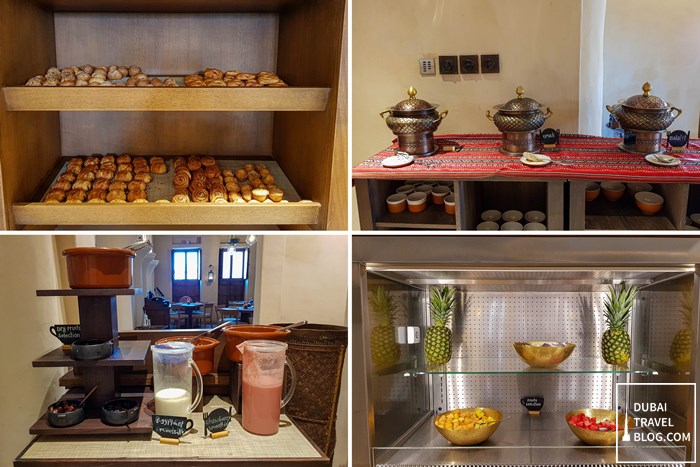 bread, desserts, cereal station and smoothies, fruits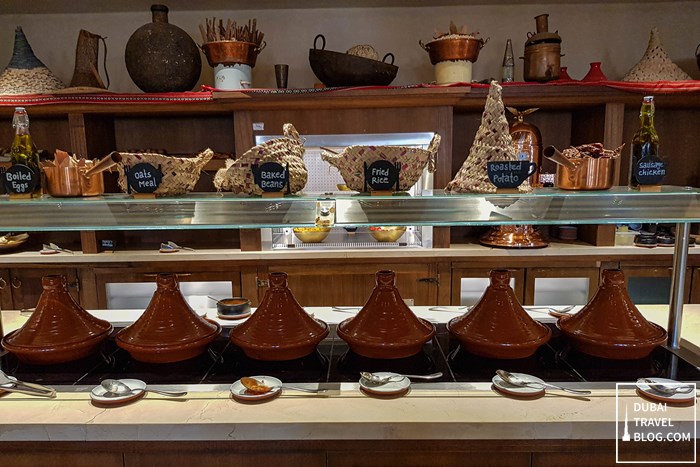 main food items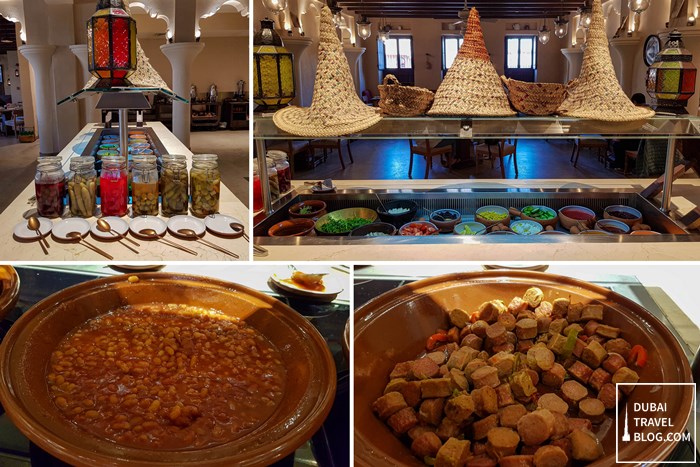 Saba'a Restaurant Breakfast options
Dining Al Fresco
Maximizing the cool climate, we chose to stay outdoors. In case you visit and do the same, please be mindful that there are birds who might go after your food (rice) if you leave it unattended so please do keep a mental note on this.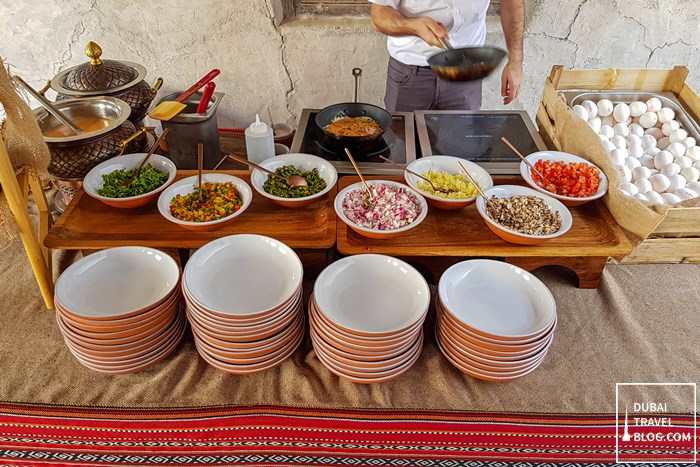 egg live cooking station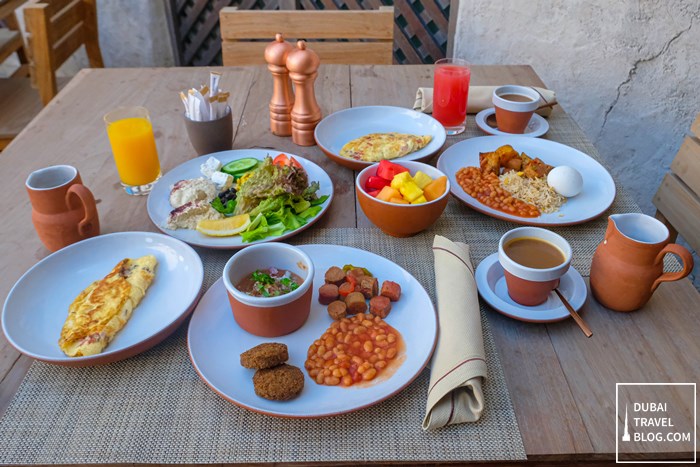 our spread
We are really loving the vibe in Al Seef Dubai as it celebrates the traditional Arabic heritage. It feels like our staycation in Bab Al Shams Desert Resort a few years back.
The great thing about Al Seef Heritage Hotel is that it's very accessible to a lot of residents and tourists as it's just located in the city's Creek area.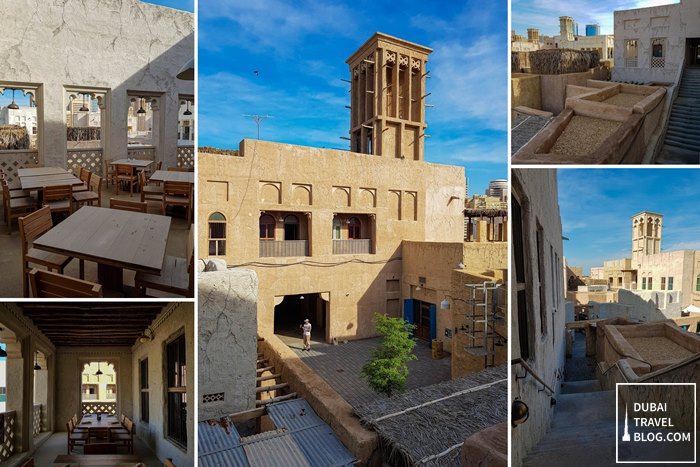 enjoying the atmosphere outdoors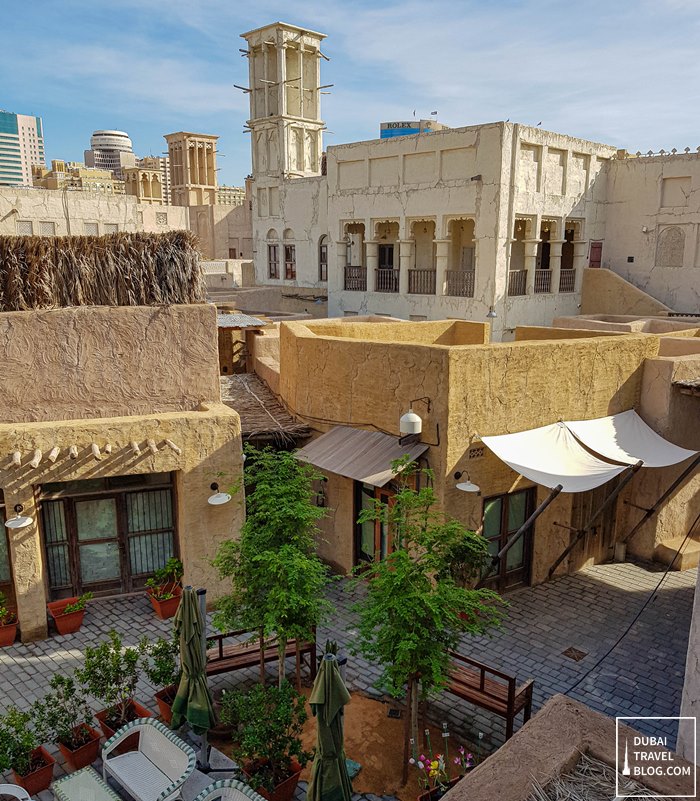 view outside
We had a good breakfast that day. The breakfast offerings were basic and sufficient. I would like my wife and I to visit this place again, maybe during dinner time as I feel we can really taste traditional Arabic food through its a la carte options.
Contact Information
Saba'a
Address: Al Seef Heritage Hotel Dubai, Curio Collection by Hilton,
Telephone Number: +971 4 707 7077
Website: https://sabaa-restaurant.business.site/
Google Map Location
Check out this map guide to the location of Saba'a Restaurant