My wife and I visited the Museum of Illusions in Al Seef Dubai. After checking out from our staycation at Al Seef Heritage Hotel, we went to this popular tourist attraction for an afternoon of discovery and fun.
The Museum of Illusions originates from Croatia when the first museum opened in 2015. Since then, they have also set up in other locations including Germany, Austria, Serbia, Malaysia, Slovenia, Oman and of course, here in Dubai, UAE. This has made them become the world's fastest museum chain.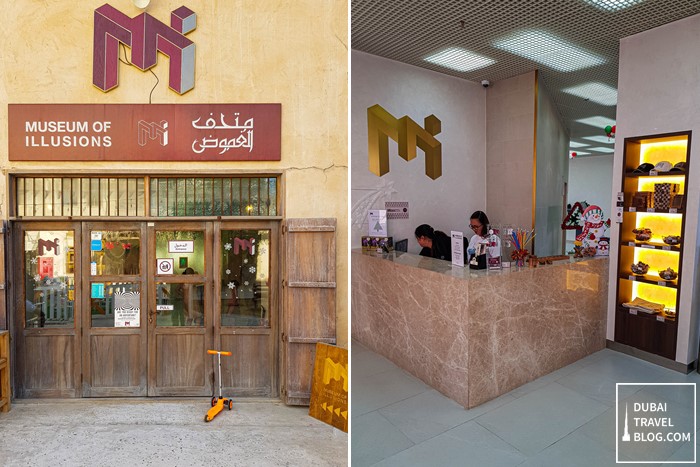 Al Seef Museum of Illusions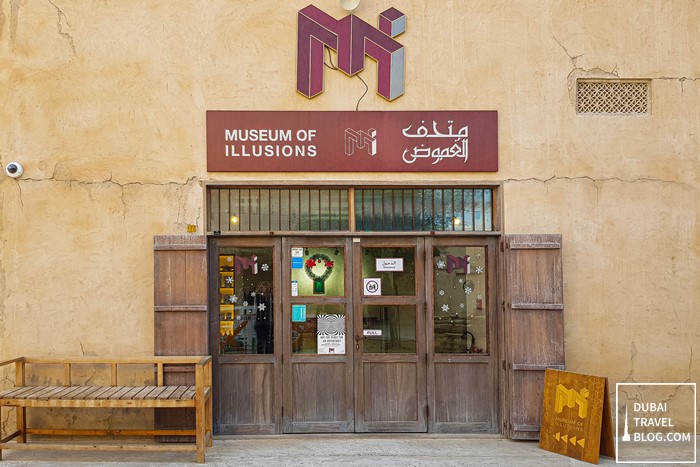 located in Al Seef Dubai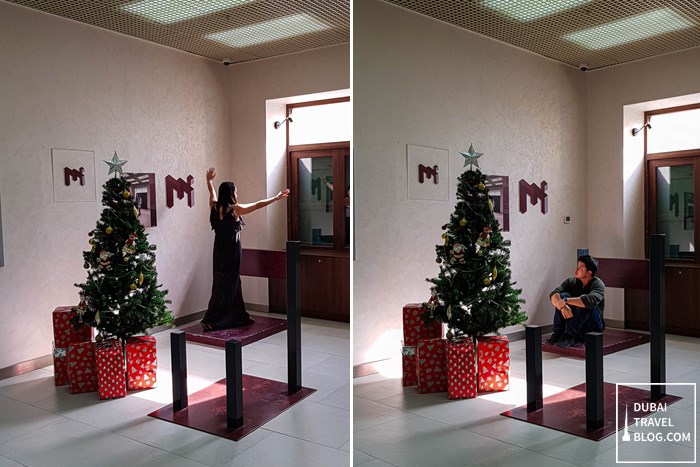 us in miniature size
An Afternoon at Museum of Illusions Dubai
While the UAE houses many museums that showcase country's history, culture and art, the Museum of Illusions is different in a sense that guests can take part and engage in each installation.
You can stand upside down, shrink or become a giant, go inside an infinity room full of mirrors, or pass through a swirling vortex tunnel. This is an attraction fit for the whole family and friends for a nice visit. Check out some of the photos we've taken below: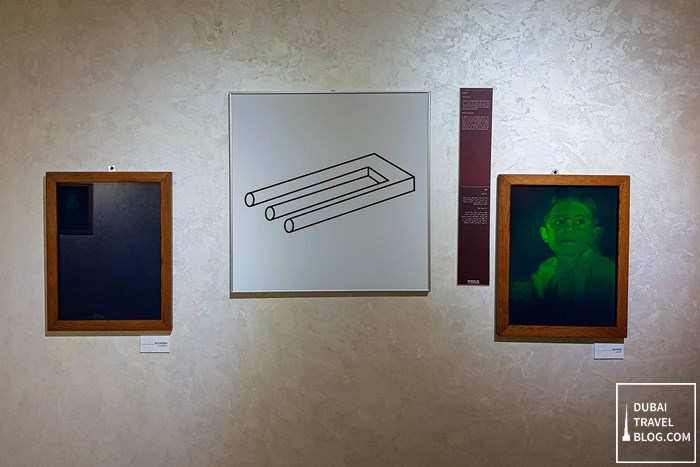 frames and posters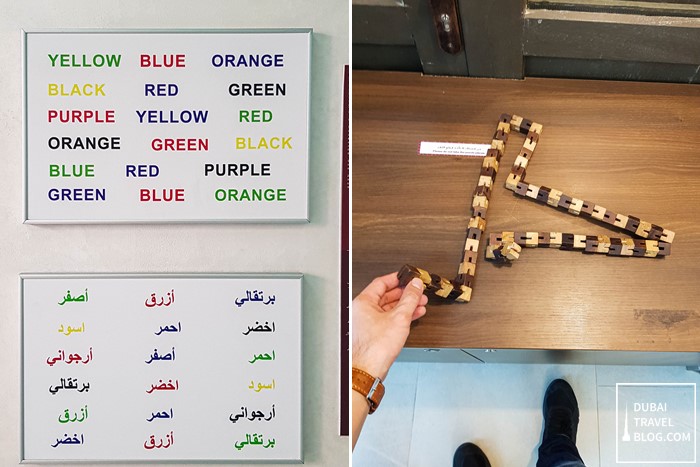 say the color in each word, not the word itself – a puzzle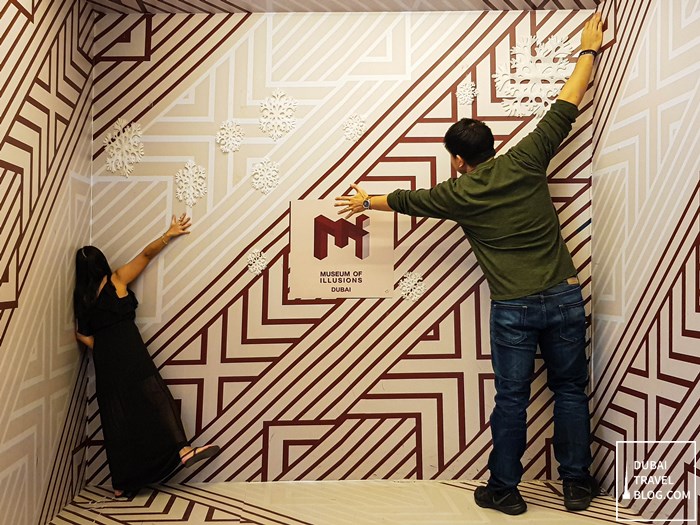 big and small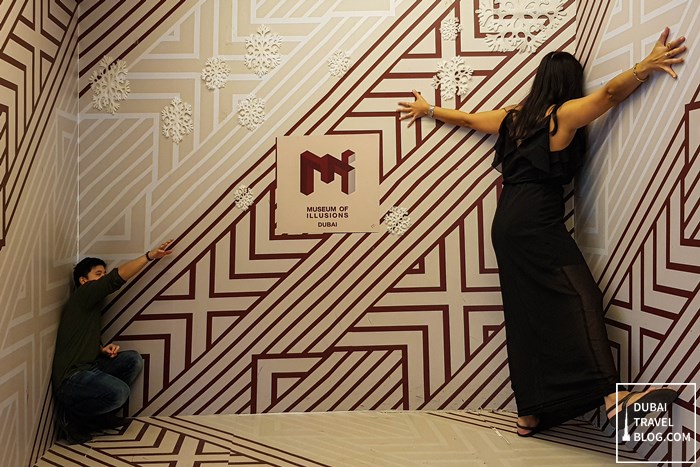 enjoying this installation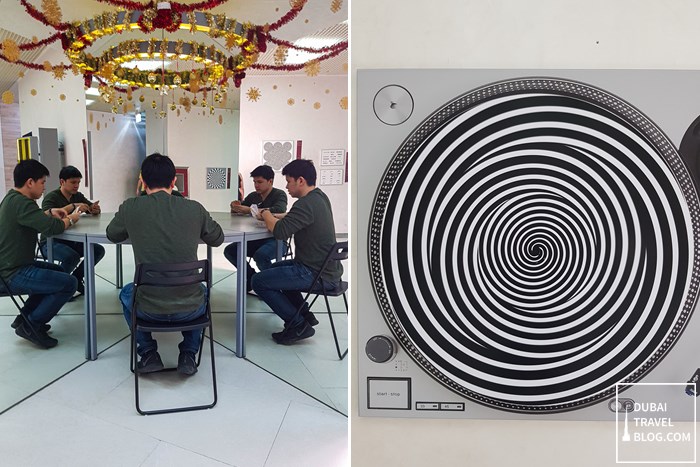 playing against 5 of me – hypnosis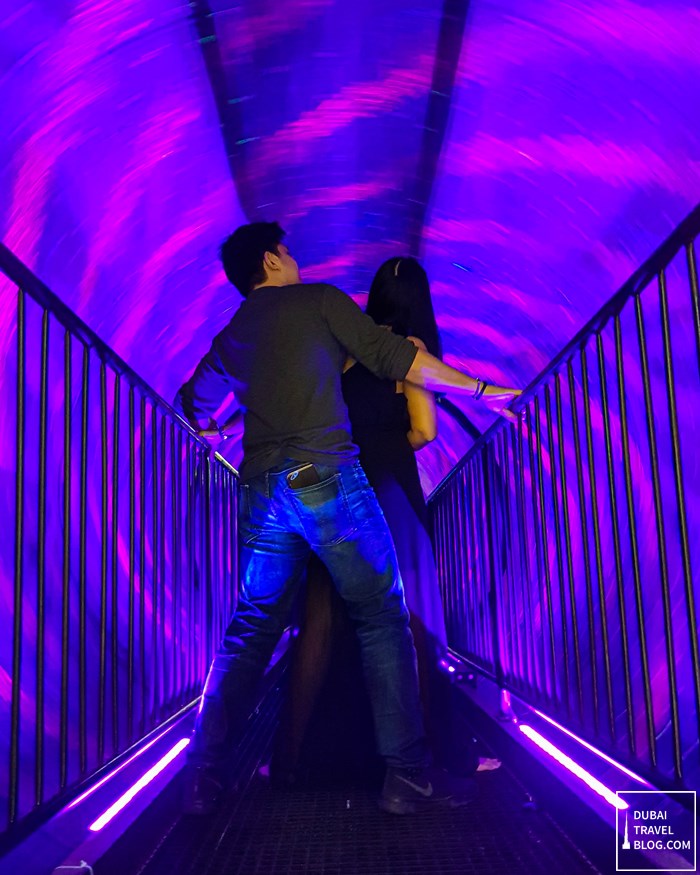 vortex room – this one got us a bit dizzy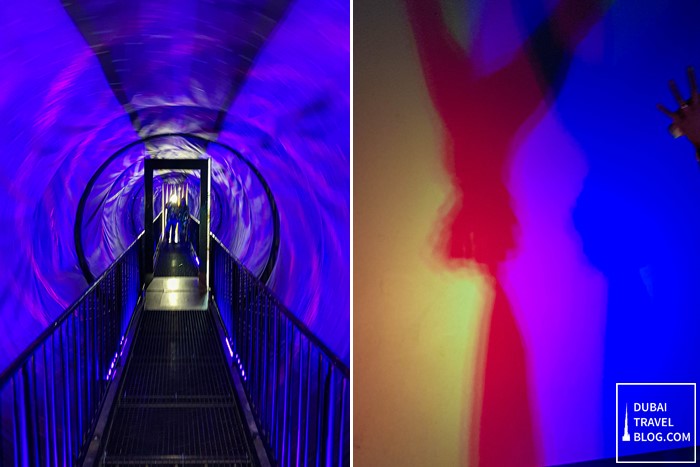 colorful rooms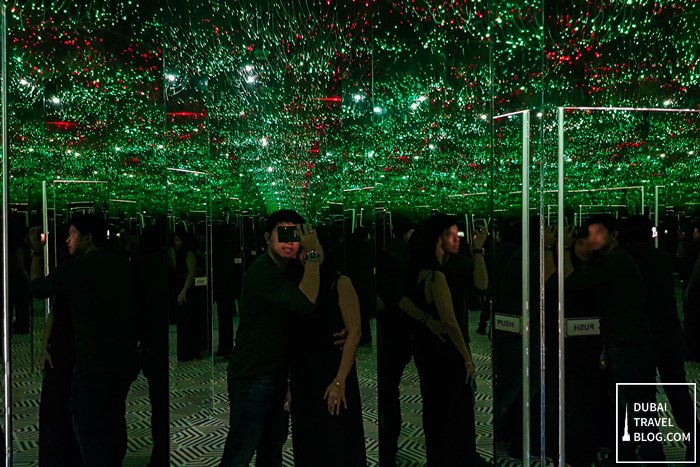 infinity room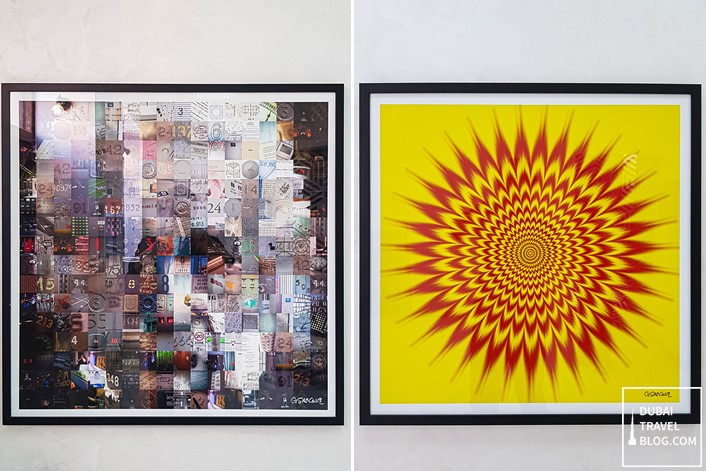 the frame shows a photo of Einstein – art and abstract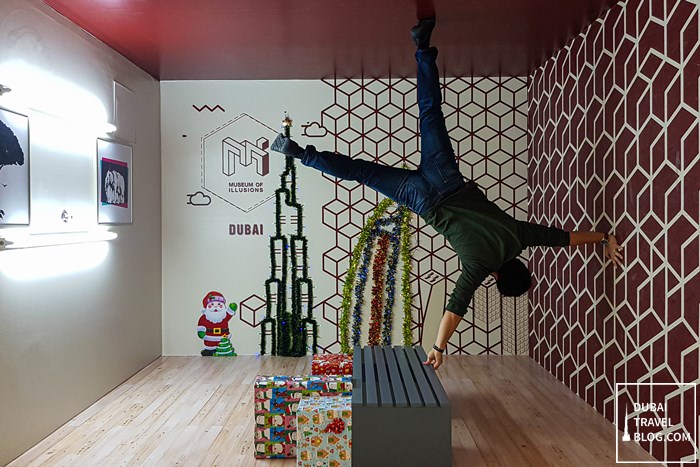 upside-down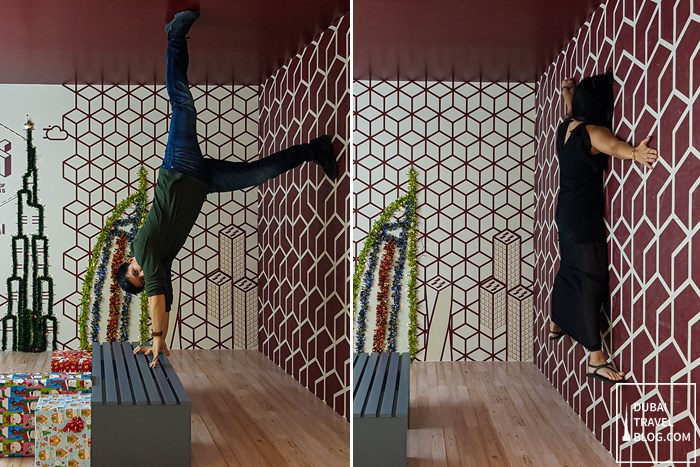 we clearly had fun in this area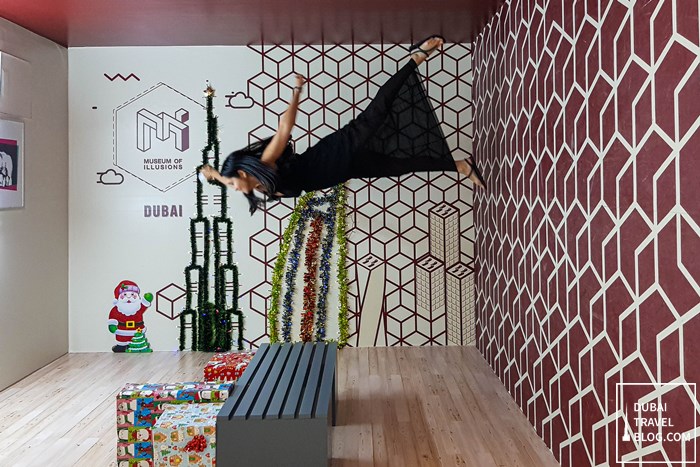 free fall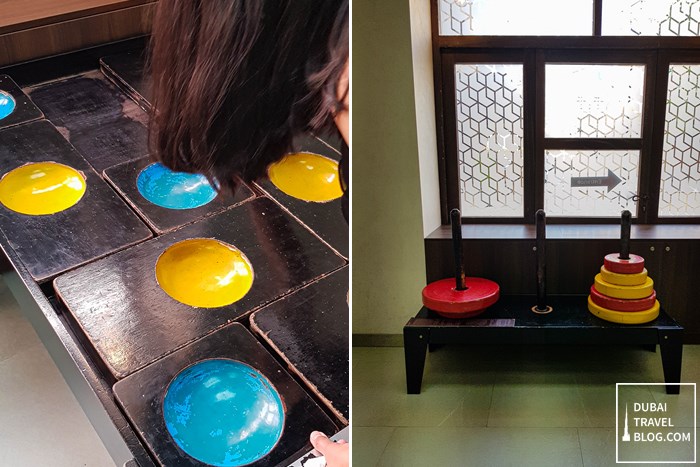 puzzles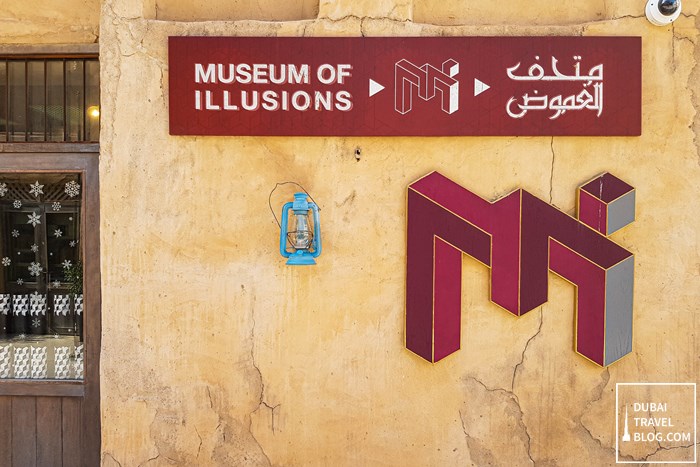 outside the Museum of Illusions
The staff mentioned that we would spend a minimum of 45 minutes if we go over each area. Overall we spent about 1.5 hours. The above pictures are only a few of the main highlights during our visit.
The museum is really a great place especially for children. However, adults will also have fun when you check it out.
During our visit, we would like to thank and express appreciation for the friendly Filipino staff. Especially to Mae who proactively offered to assist us when we were confused at a certain area. She immediately offered to take our photos and showed us what's special in each illusion.
Museum of Illusions in Al Seef Dubai
Opening Hours
Sunday to Wednesday: 10am – 10pm
Thursday to Saturday: 10am – 12midnight
Contact Information
Museum of Illusions Dubai
Address: Al Seef – Dubai Creek – Dubai – Dubai
Website: museumofillusions.ae
Contact Number: +971 4 357 3999
Facebook: @MuseumOfIllusionsDubai
Instagram: @museumofillusions_dubai
Google Map Location
Below is a map guide to the location of Museum of Illusions in Al Seef.