My wife and I visited the Festive Market at Madinat Jumeirah one Saturday evening. We were so glad that instead of going inside a mall, we went to this place instead. We got to see many a snow play area and bungy jumping trampoline for children. There's also some open stalls, food and drinks, mulled wine, a live band, Santa riding an abra, a huge led-light Christmas tree, etc.
The Festive Market runs for 16 days from 13-28 December 2019 and is held at the Fort Island of Madinat Jumeirah.
snow play area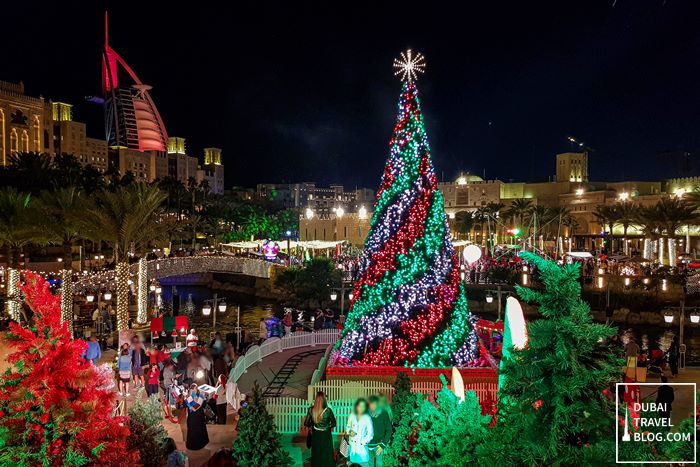 Madinat Jumeirah
Visiting the Outdoor Christmas Market at Souk Madinat Jumeirah
I have never been to a Christmas market similar to the ones in European countries so this was something new for me. My wife, on the other hand, has been to some of these markets during her trips. She mentions that she wants me to join her one of these days when the opportunity arises. However, we didn't have any plans of travelling during the holidays this year so we felt that visiting the outdoor market was a good option.
Upon arriving at Madinat Jumeirah, we didn't realize that it would be quite a memorable and festive evening.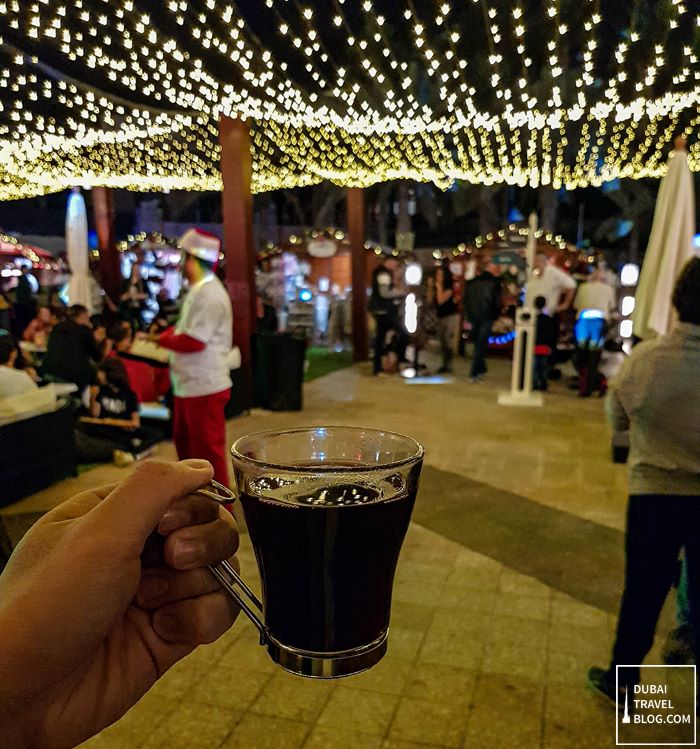 mulled wine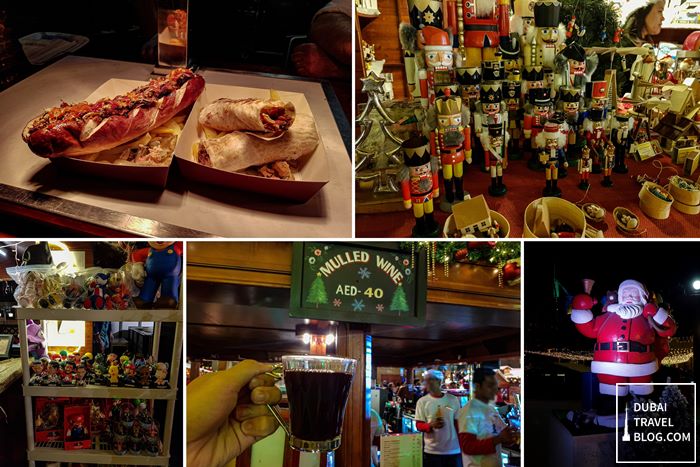 After doing some research online, I found out that the Festive Market has been yearly tradition which started in 2008. Eight years in Dubai and this is my first time visiting the Christmas market in Souk Madinat Jumeirah! Better late than never I guess. 🙂
One of the things I adored were the canopies of Christmas lights surrounding the island. It really felt magical and made for an enchanting evening.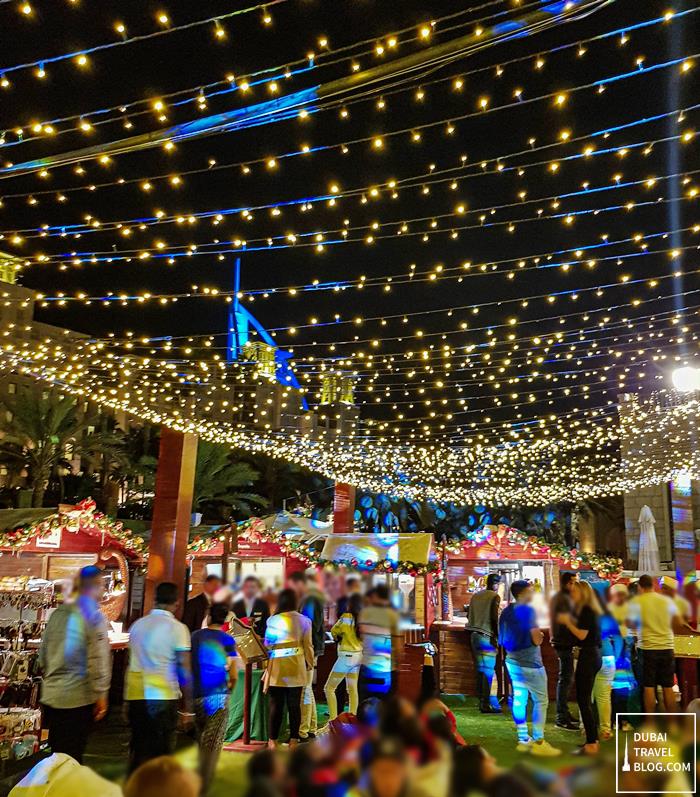 Christmas lights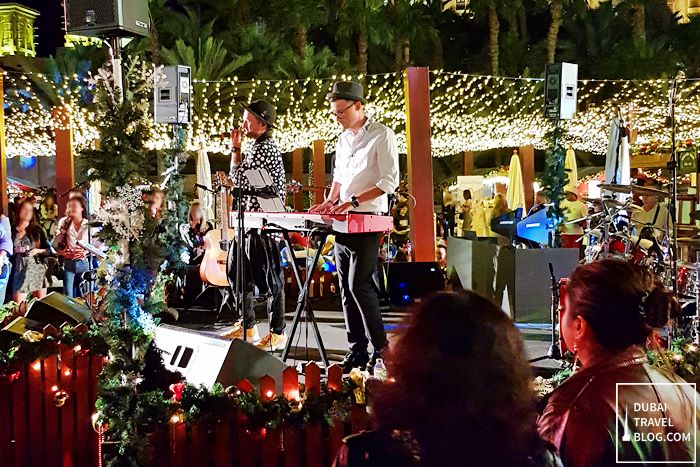 Music by Tim Hassall and his band that evening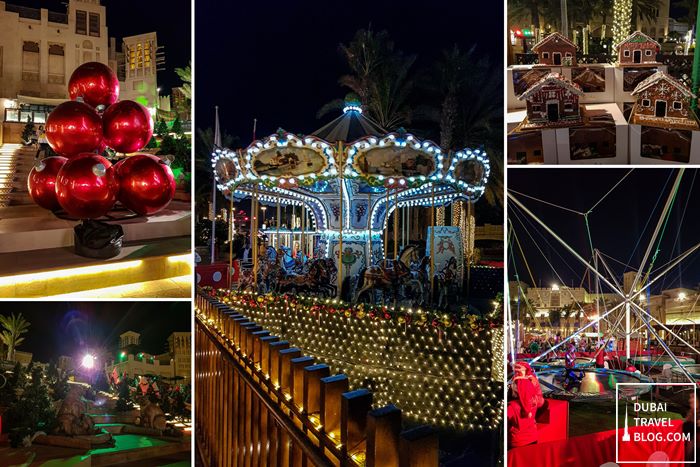 Xmas decors, carousel, gingerbread houses, bungy jumping trampoline area
We were very happy joining the celebration. We could see many children, parents, couples,  and friends embracing the festive spirit and enjoying the merry holidays.
Come Christmas time in Dubai, I would recommend residents and tourists to attend the festive market. Entrance is free! Be advised that you should plan ahead if you bring your car as parking can be quite a challenge especially during peak hours. During our visit, we saw a number of visitors taking taxicabs. We were lucky to have found a sport though we arrived already around 9pm.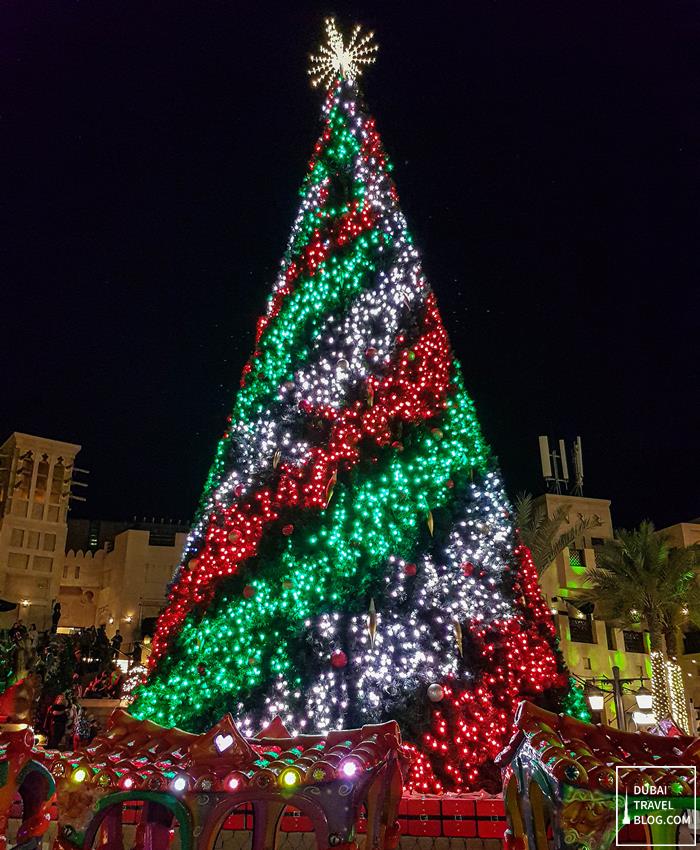 led light display Chrismas tree
Google Map Location
Below is a map guide to the location of Souk Madinat Jumeirah