My wife and I visited the newly reopened Nando's Burj Residences in Downtown Dubai and had a great dinner. The restaurant's well-known PERi-PERi chicken as well as some new dishes and dessert were served.
Prior to this, we had a good dining experience at their branch in Deira City Centre so we were excited to see what this branch opposite the Dubai Mall has to offer.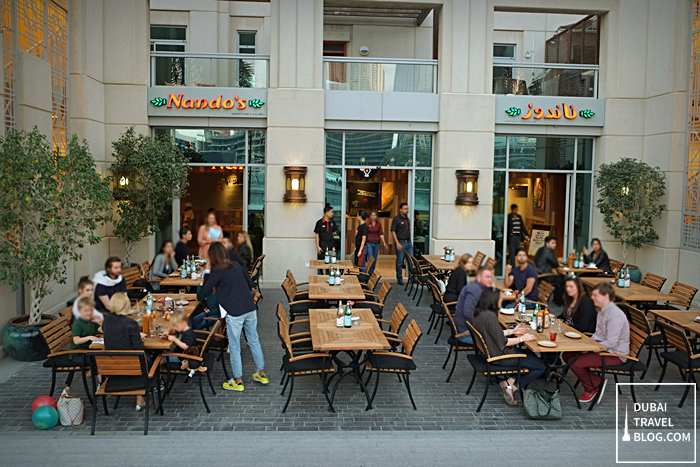 Burj Residences branch of Nando's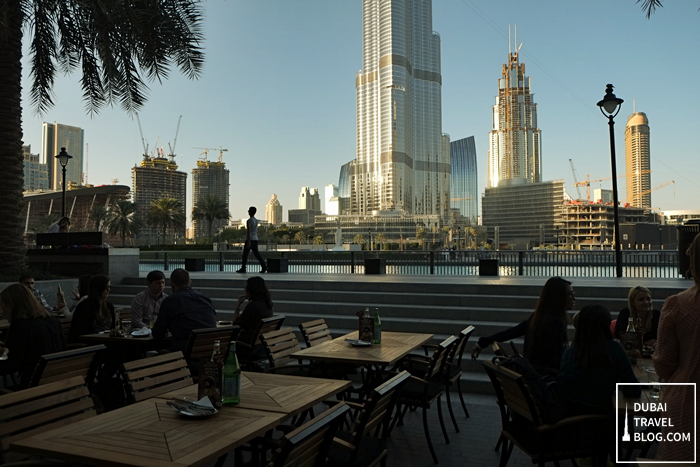 view of the lake and the tallest building in the world
Nando's Branch with a View of Burj Khalifa
Located at the Burj Plaza which is on the other side of the lake, you can expect a relaxing and private experience with a gorgeous view of the Burj Khalifa. The outdoor seating area of Nando's in Burj Residences is a great place to dine out. You get an amazing view minus the crowded tourists that visit the Burj lake to watch the fountain show.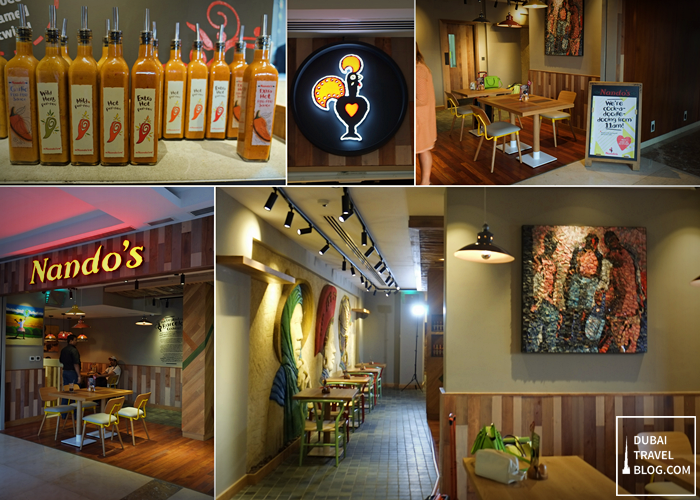 inside the re-opened Nando's, The Residences branch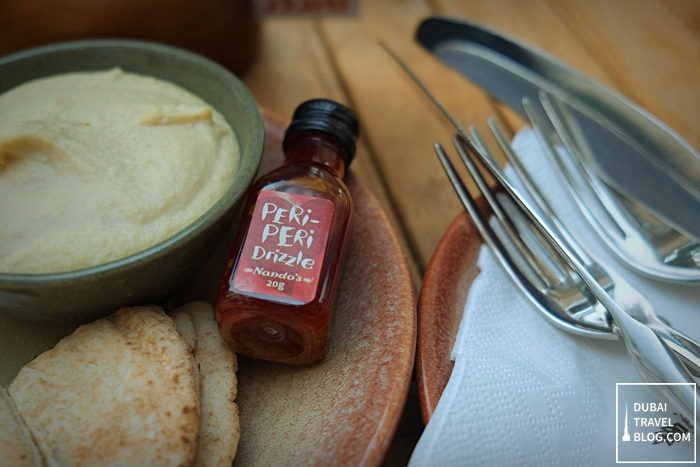 sizzling PERi-PERi drizzle sauce great for our pita and humus combination (to add that spicy kick!)
Nando's – 101 Great Places to Eat Out in UAE
On another note, the 101 Great Places to Eat Out in UAE team were filming an episode featuring the well-loved restaurant as part of their must-try food spots in the emirate. Nando's has been in the UAE for a long time and with different branches opening, it wouldn't expand to a huge size if this was not well-received in the region.
The 101 Great Places to Eat in UAE crew – filming of Nando's
I took a few photos of the film crew but they asked me to leave as I was too much of a distraction to them. haha. Watch out for the feature on TV!
We had dinner at this restaurant and had ample servings of their regular menu and and other items. We got to try the Cataplana dish which is composed of flame-grilled chicken thighs tossed in an authentic copper dish with grilled seasonal vegetables, spicy rice and Cataplana sauce.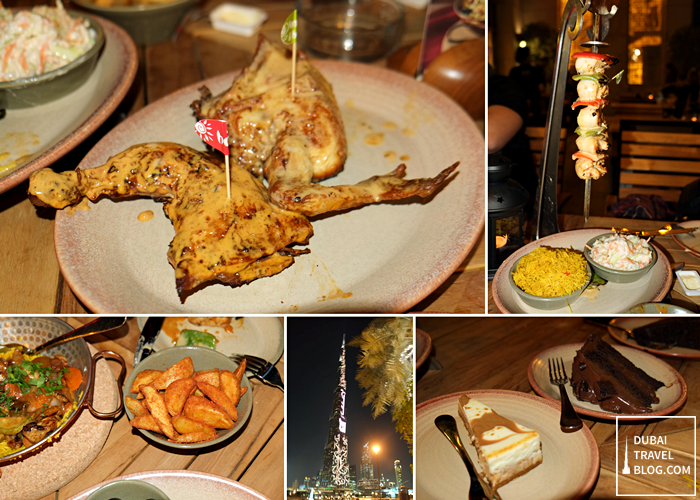 Nando's regular food menu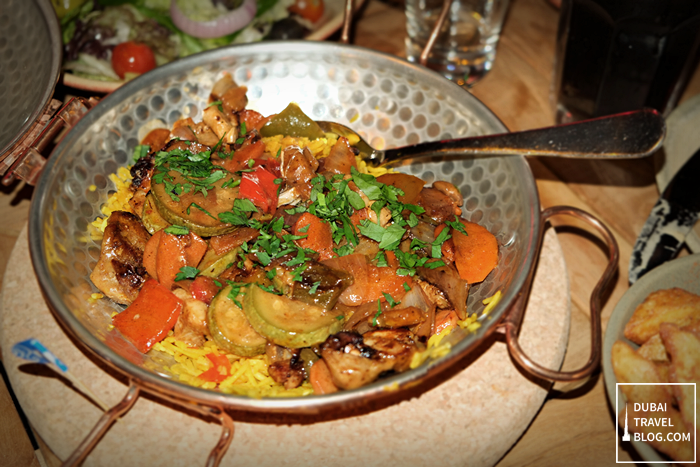 Cataplana – new addition to their menu if you can't decide if you want veggies, rice, or meat as it contains all these ingredients!
The Nando's Downtown has got to be the branch with the best view. It's situated somewhere quiet and secluded, and you can enjoy dining outdoors especially during winter season. Might want to try visiting this area for a change.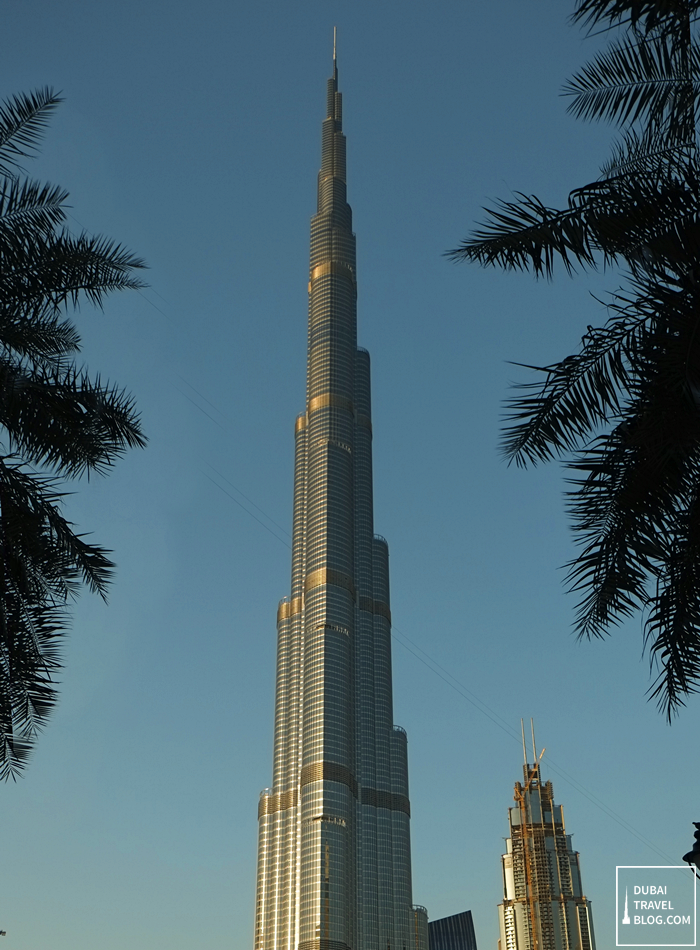 Burj Khalifa view
Nando's Burj Residences Contact Information 
Telephone: +97144224882
Delivery Telephone: 600542525
Address: Ground Level, Tower No 4,
Down Town Burj Residences, Dubai
Timings: Everyday at 12pm-12am