Nando's restaurant just opened a new branch in Deira City Centre (DCC) mall. Well known for their PERi-PERi sauce, you can now have your fix of flame-grilled chicken in this restaurant located at the 2nd Level of DCC. We arrived at the food shop and was surprised that there were many patrons that dined in on a weekday.
Did you know that Nando's first opened their store back in 2002? They set up their first shop along Sheikh Zayed Road and now they have about 14 other branches here in the UAE.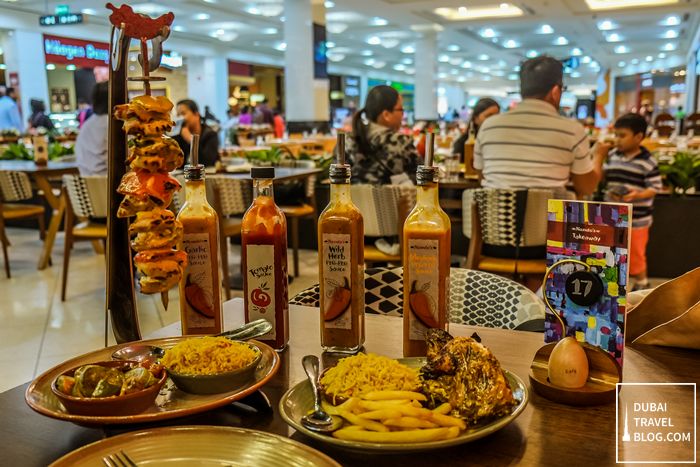 our meal at Nando's restaurant
restaurant was packed on our visit, compared to other restaurants in the area
Nando's Restaurant in DCC Mall
The restaurant was spacious and we opted to dine outside. We ordered their Espetada carnival and one half chicken. With their PERi-PERi sauces, you can choose your preference from the mild to the spicy. Great they serve bottomless softdrinks which was, for me, very necessary as it complemented the spicy sauce I paired the meal with.
This is great news for people who drop by the mall, as you can get your Nando's fix inside the shopping center.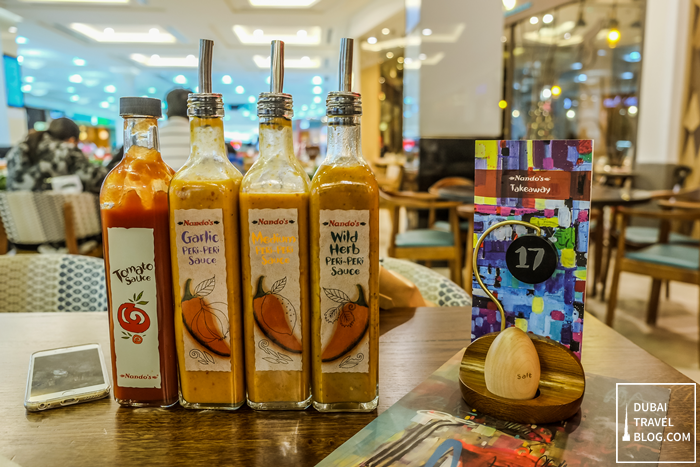 tomato sauce, Garlic PERi- PERi sauce, Medium PERi-PERi sauce, Wild Herb PERi-PERi sauce (not in the photo, Hot and Extra Hot Sauces)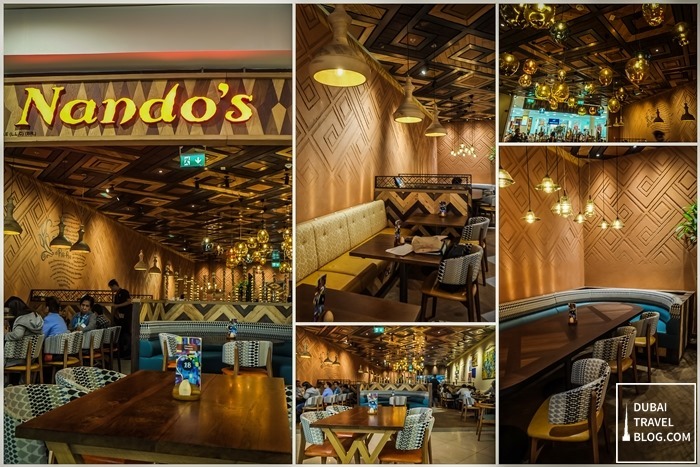 Nando's Deira City Center Mall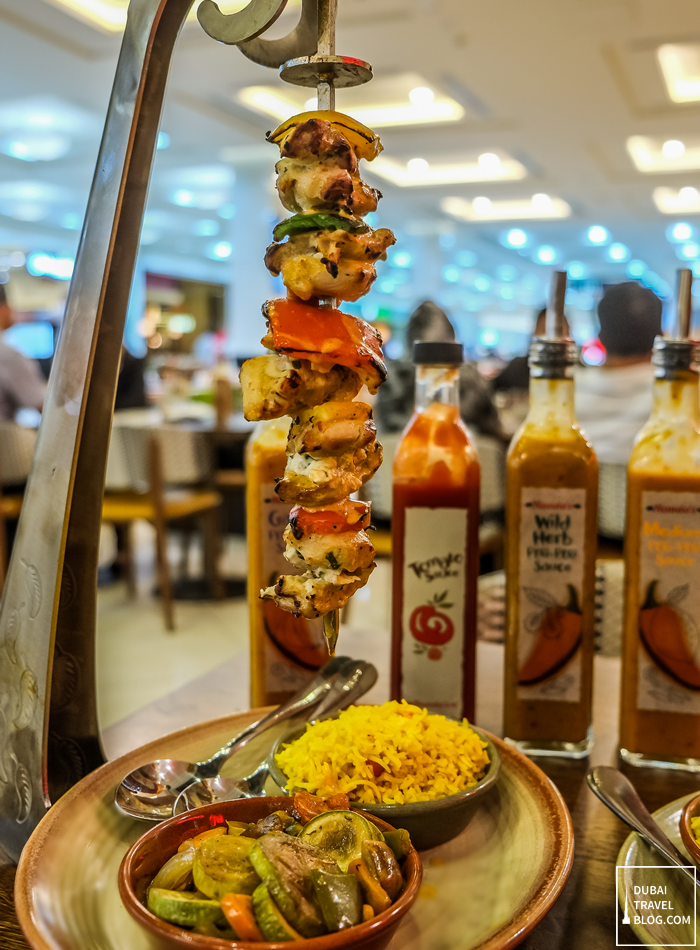 Espetada Carnival with 2 sides – 69 AED
Flame Grilled PERi-PERi thighs, stuffed with feta and parsley, skewered with mixed peppers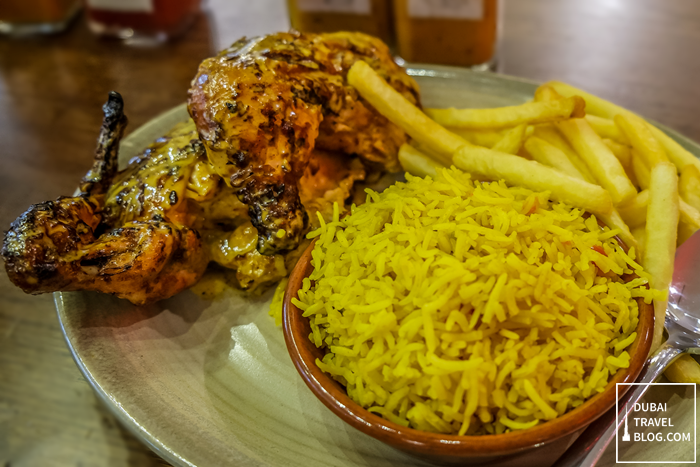 1/2 Chicken with 2 sides – 49 AED
fresh chicken marinated for 24 hours in PERi-PERi and flame-grilled to order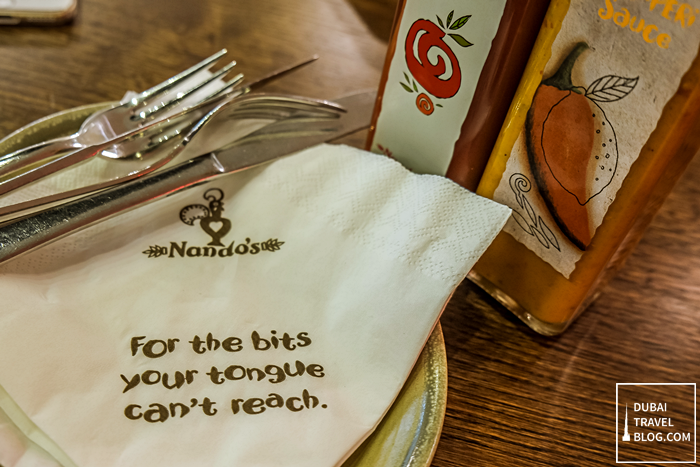 " For the bits your tongue can't reach" – Nando's
The Nando's flame landed in the UAE way back in 2002 when the first restaurant opened on Sheikh Zayed Road. It didn't take long for people to fall in love with the addictive taste of our flame-grilled PERi-PERi chicken and before long another 14 restaurants had blazed a trail across the country.

Be it through our Afro-Portuguese inspired food or our hospitality – we love giving our customers an experience they want more of and we can't wait to welcome you!

– Nando's
Location / How to get there:
Take the metro and stop at Deira City Centre station – red line
Exit and go to the mall.
The restaurant is located at the 2nd level of the mall, along with other restaurants near the cinema.
Nando's Contact Information
Address in DCC: 2nd Level, near the VOX cinemas
Website: nandos.ae
Telephone Number: 04 228 4500