We had a great outdoor dining experience at Fümé restaurant in Downtown Dubai on a Thursday. A friend gave us a Buy One Get One coupon for a main course in this resaurant and we took advantage of it which gave us a good discount.
We also had some Entertainer coupons for this resto included in the Dubai App that we purchased. Instead of heading to the branch in Pier 7, we decided to just try the one in Downtown Dubai.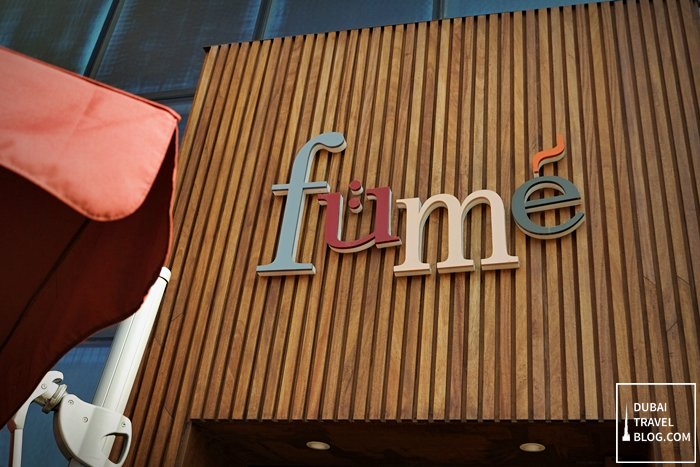 fume dubai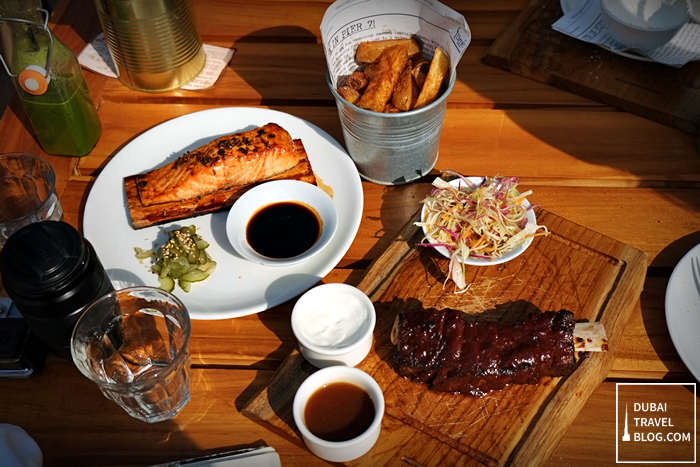 Our brunch on a Thursday
Casual Dining with a View of Burj Khalifa at Fümé Downtown
Fume Restaurants offers a great view of the Burj Khalifa. It was a great and sunny day to be outdoors especially when it's winter season in this emirate.
My wife and I are new to the downtown area because whenever we go out somewhere near Burj Khalifa, we usually hang out inside the Dubai Mall. The farthest we got strolling would just be in Souk Al Bahar. This time, we got acquainted to the other side of the Burj Lake and it was nice to experience this part for a change.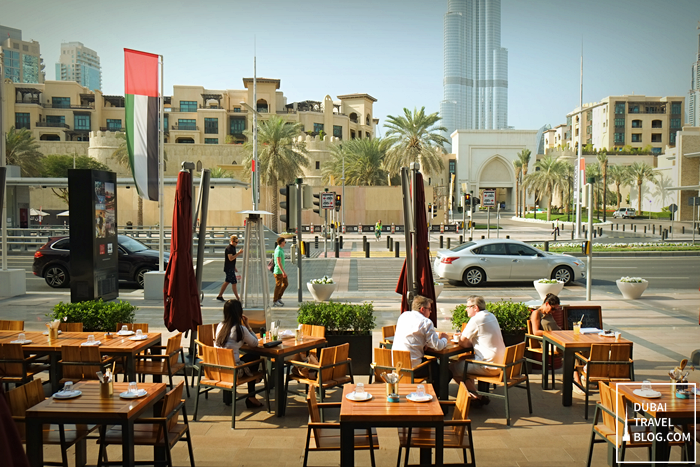 Fume Downtown Dubai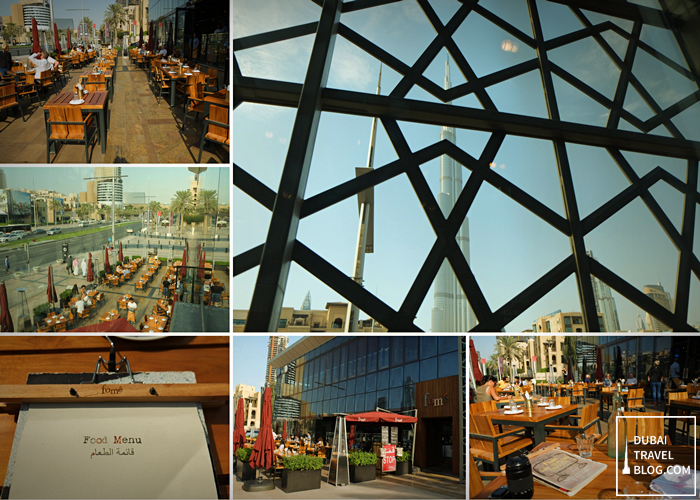 other parts of fume Downtown Dubai
Food at Fume Downtown
We ordered some recommended meals (salmon and beef) but they also have menus of the day for regular patrons who want something new.
We loved the Fumezze appetizer. The smoked muhammara was delicious that we asked for another set of bread. The meat of the smoked beef was also very tender.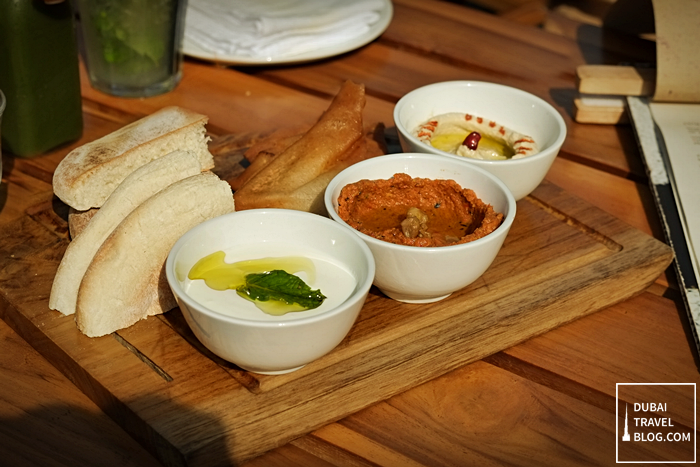 Fumezze – 48 AED
Hummus, Labneh, Smoked Muhammara, Shaami Bread
Hot Smoked Norweigan Salmon Teriyaki Suace & Pickled Cucumber – 93 AED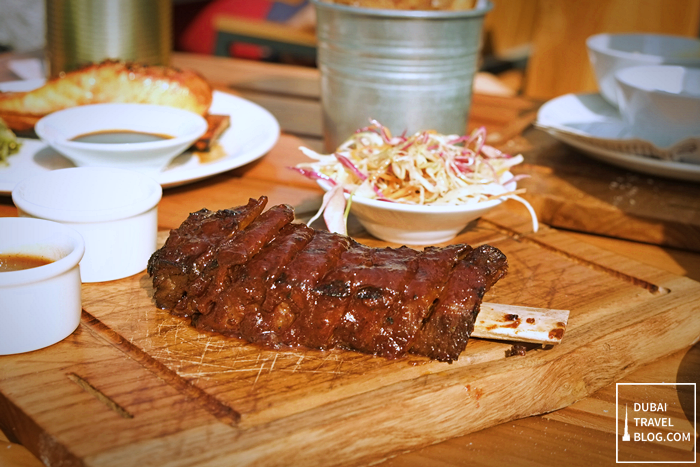 Six Hour Smoked, Beef Chuck Rib & Slaw – 125 AED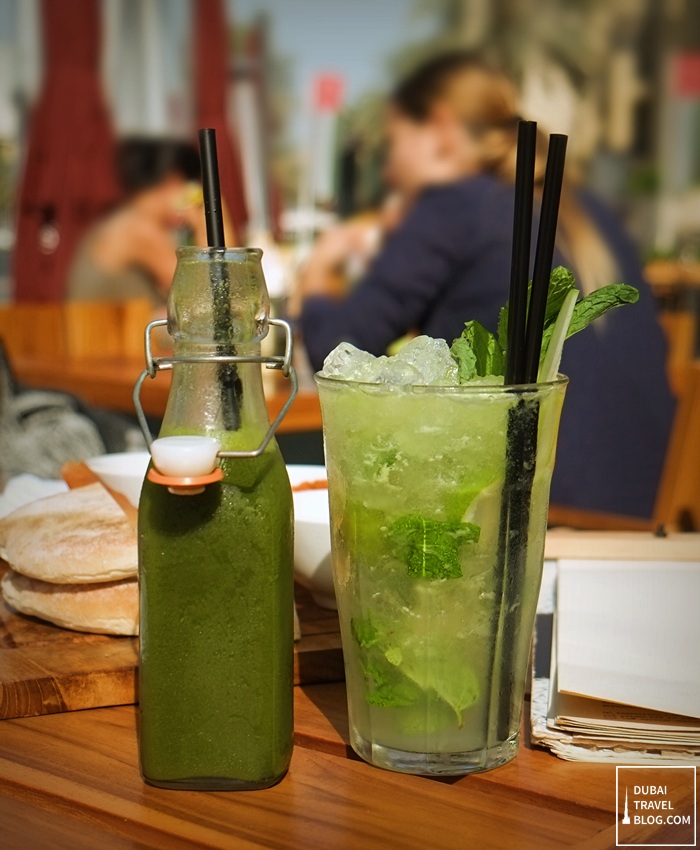 Green Detox – 24 AED – Parsley, Apple, Kale & Ginger
Apple & Elderflower Mojito – 34 AED – Fresh apple, mint and lime shaken with elderflower cordial and splish-splash-sploshed with sparkling water
I have to admit that being in the downtown area, we were wondering if the place were a bit too pricey or if we were under-dressed. But that's the nice thing about the experience in Fume Dubai. They offer a more relaxed set-up with a home-grown food menu that's reasonably priced.
view from the 2nd floor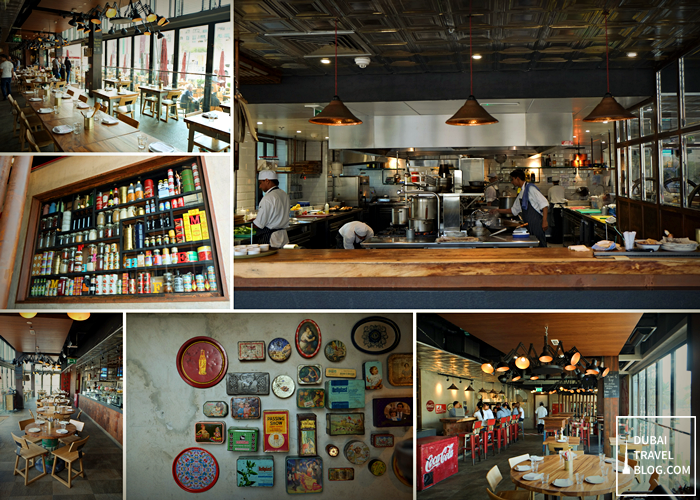 inside the restaurant
I had a blast taking photos of the place and eating outdoors that Hristina, the hostess, suggested that we should check out the 2nd floor where she also gave us a quick tour. She suggested that we should also visit them at night for a nicer view. Definitely we'll be back!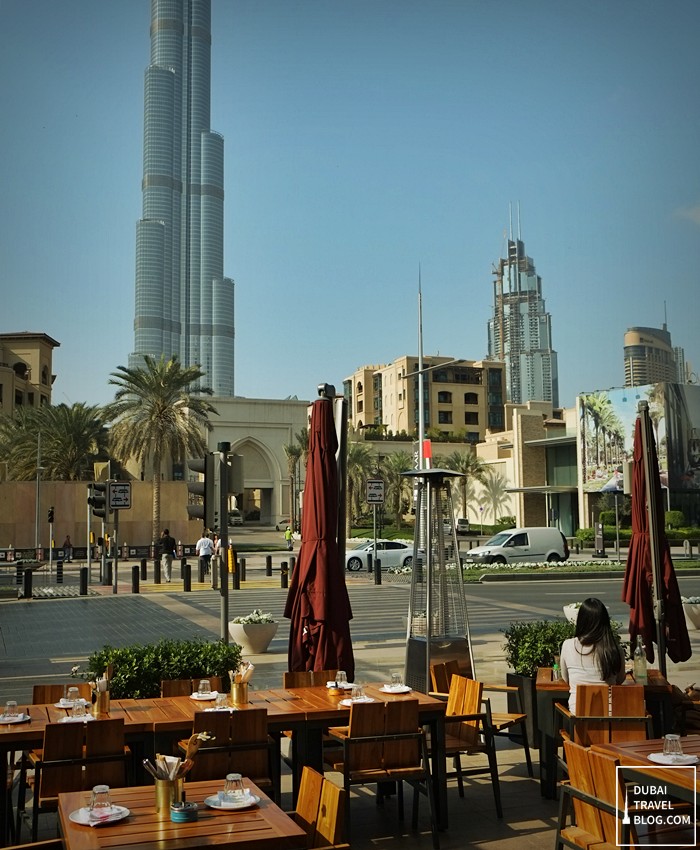 great view of the Burj Khalifa from fume restaurant!
Fümé features uncomplicated yet delicious food with a menu from across the globe, where the dishes are based on comfort food with a sharing concept.
No bells, whistles or flashing lights, just wholesome food from around the world.
Fümé Downtown is the hub for local businesses and the residential community around the area.

-Fume Dubai
Fume Downtown Dubai Contact Information
Address: Manzil Downtown Dubai, Mohammed Bin Rashid Boulevard, UAE
Telephone Number:  +971 4 456 8784
Email: downtown@fume-eatery.com
Website: fume-eatery.com/downtown/
Facebook: facebook.com/fumedubai
Instagram: @fumedubai/