We were able to take part in the first day of the Canadian Beef Culinary Series which was a Canada Beef Lunch at Wavebreaker Beach Bar & Grill at Hilton JBR.
The grilled barbecue lunch is one of the events organized by Hilton Dubai Jumeirah Resort, Canadian Beef, and Air Canada to highlight the best of the Maple Leaf nation.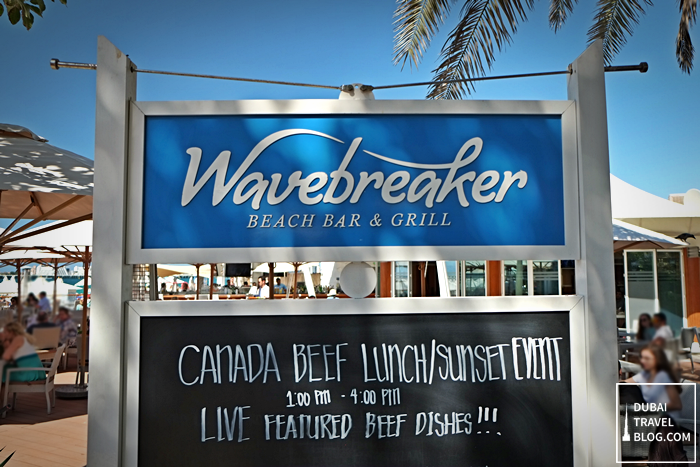 Wavebreaker Beach Bar & Grill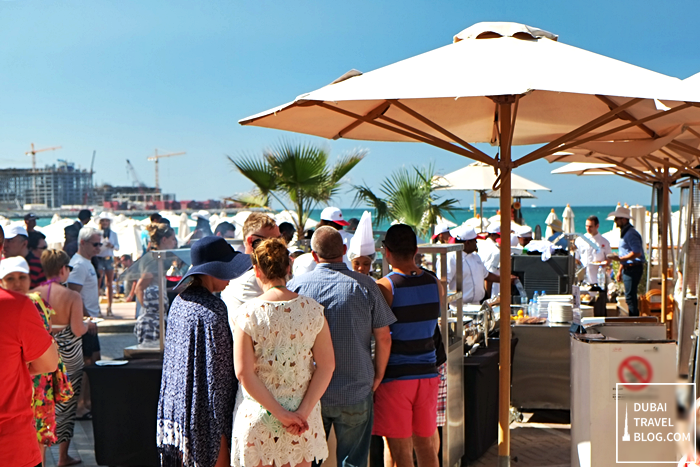 lining up for the barbecue feast!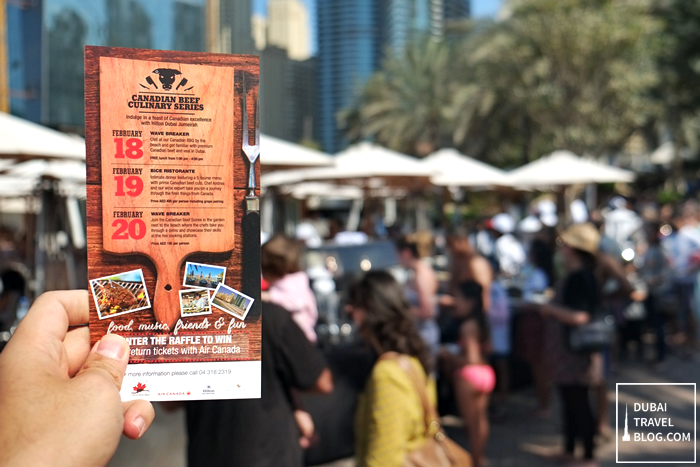 Canadian Beef Culinary Series
Canadian Beef Culinary Series in Dubai
Canada is home to thousands of dedicated beef farm and ranch families. This is their pride and passion and bringing the same excellence to Dubai was something we were lucky enough to experience.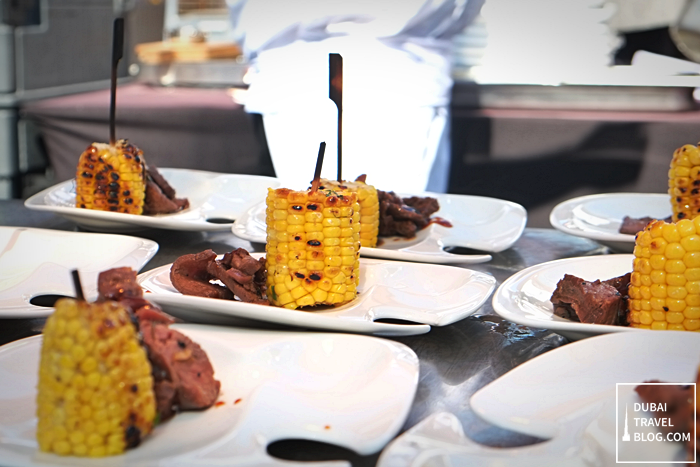 Teriyaki flank steak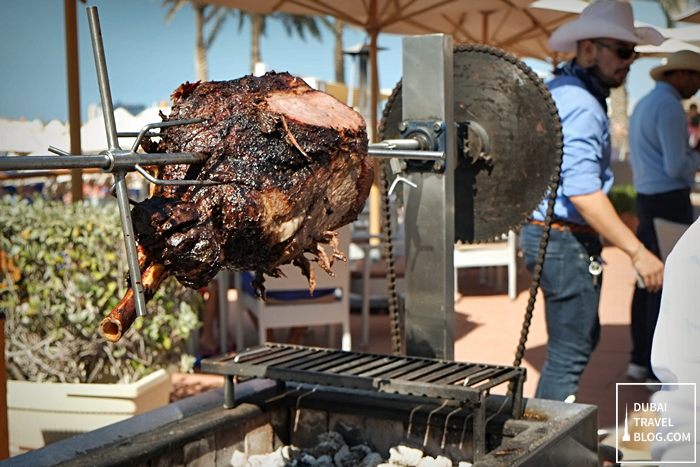 Grilled Whole Leg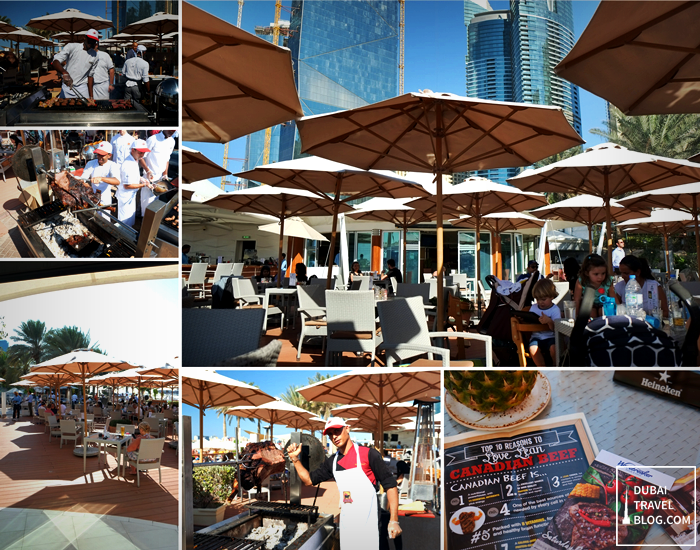 Wavebreaker outdoor restaurant
We arrived around 2pm and we could see plenty of guests lining up to get samples of the menu offered during that afternoon. The food options included the following:
Veal kebab and sunset potato mash
Mini beef burgers and tapioca chips
Persian beef kofta and mint yogurt
Grilled whole leg
Teriyaki flank steak
BBQ short ribs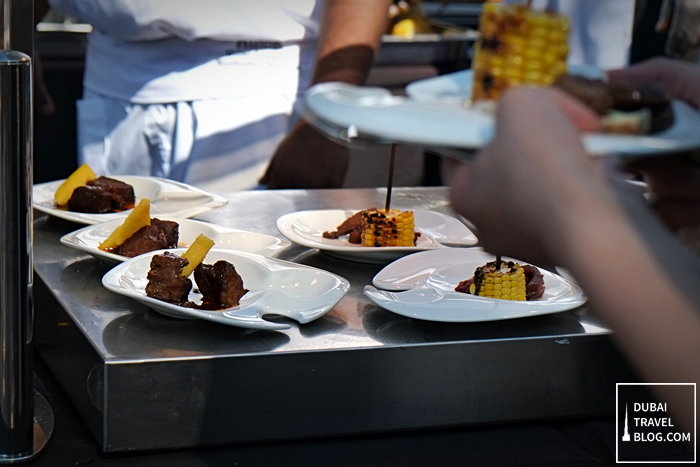 BBQ short ribs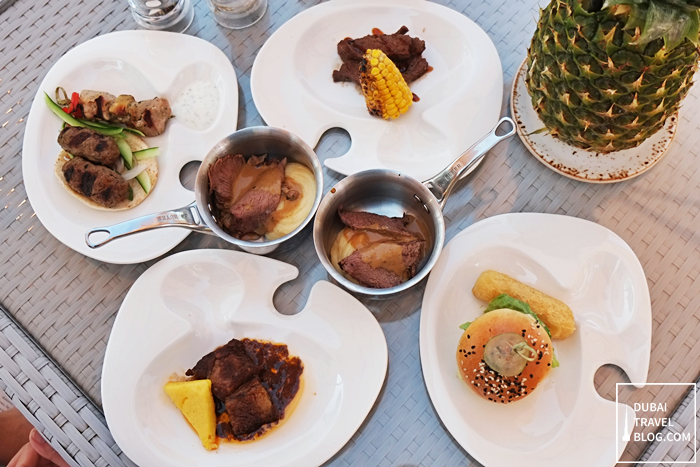 I love Canadian beef!
The meat was very juicy, tender and packed even with modest servings. Of the set offered, I kept coming back for slices of the grilled whole leg and the BBQ short ribs.
The guys from Canada Beef know their beef very well and they are proud to bring the Canadian Beef brand and story to the shores of Dubai.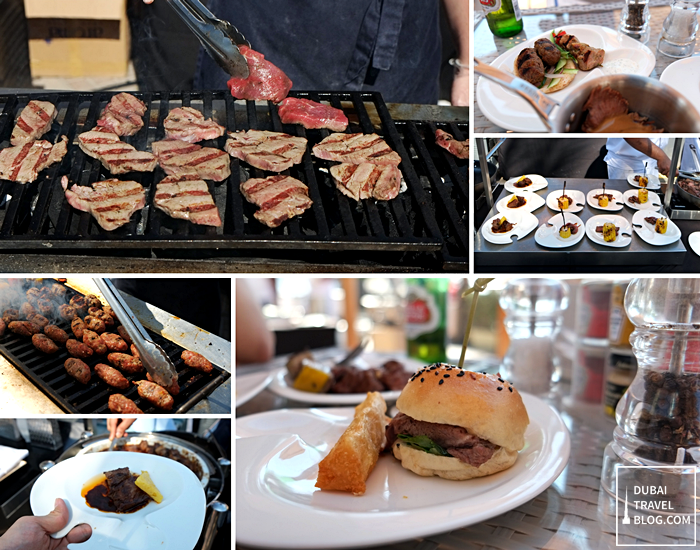 Barbecue lunch till sunset!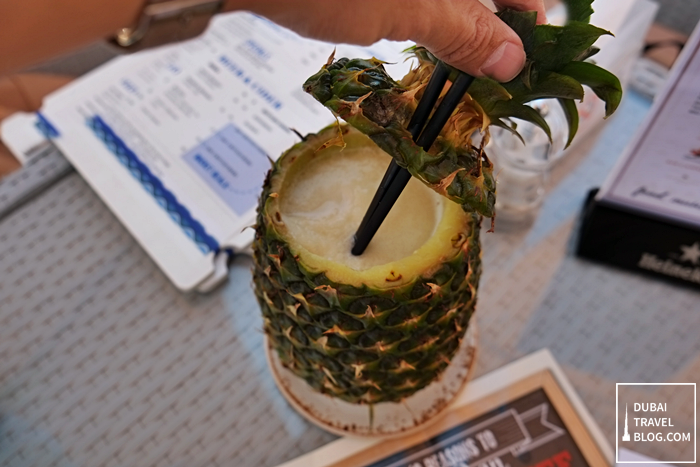 Exotic Pina Colada
A Twist on the classic pina colada that was first created at the Caribe Hilton Hotel's beach Comber bar in San Juan – this one's served in a whole pineapple!
It was a lovely Thursday outdoors and Wavebreaker offered a relaxing set-up for this event. For sure, the hotel guests were in for a treat when they were informed about this free premium grilled beef barbecue experience by Canada Beef.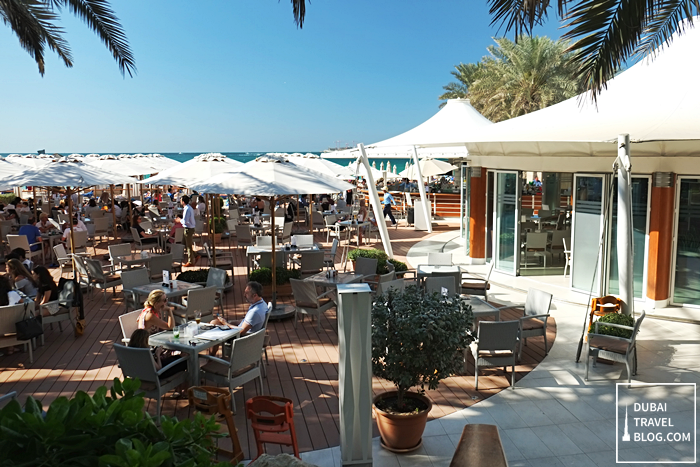 Wavebreaker Hilton JBR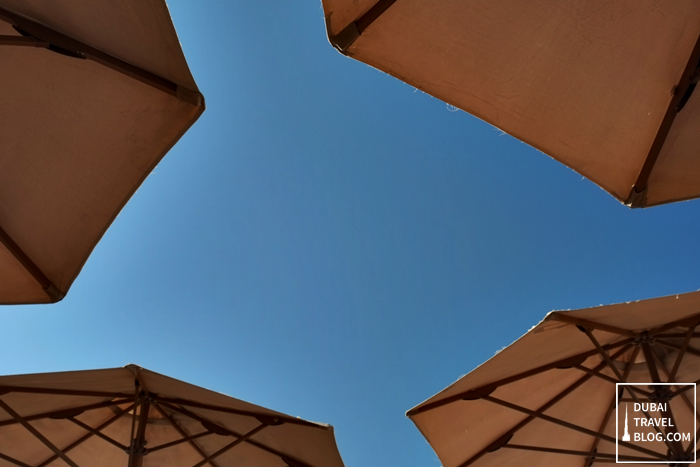 umbrellas and the blue sky
The chefs and staff  were very busy making sure everyone was served. Despite the queue, they were all smiles in filling our plates with our food options.
We enjoyed the rest of the afternoon just taking time with our lunch and enjoying the view of the beach and the sky.
Air Canada was also a sponsor giving away flight tickets between Dubai to Calgary via Toronto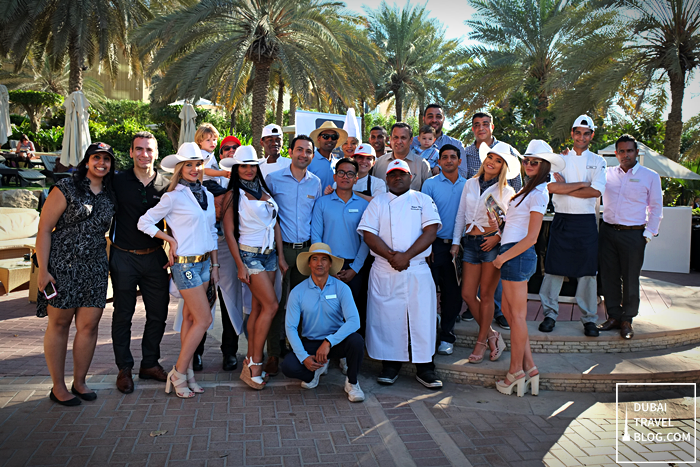 Hilton JBR and Canada Beef Team. Great job guys!
More Information about the Canadian Beef brand here – http://www.canadabeef.ca
For more events at Hilton JBR, visit the Hilton Dubai Jumeirah Resort site.