Dubai sets the stage for one of the most spectacular shows yet, as "La Perle" kicks off in mid-2017 at Al Habtoor City. The show will be held in a state-of-the-art, customized theater, which includes 1,300 seats and an "aqua" stage that can hold 2.7 million liters of water!
Directing "La Perle" is none other than Franco Dragone, who is renowned for his theater spectacles around the world. Among these are "La Rêve" in Las Vegas, the "House of Dancing Water" in Macau, and "Aida" in Naples. Dragone also happens to be one of the founders of the world-famous Cirque du Soleil brand.
La Perle Permanent Show in Dubai
La Perle will be the first ever resident live performance show in the U.A.E., with 450 performances a year. Unlike other performances, which are often modified to fit into a stage — the theater for La Perle is tailor-made for the show itself. Seats are built to "wrap" around the theater, creating an intimate and exciting atmosphere for the audience.
The center stage of La Perle is a masterpiece in itself. As the name suggests, the "aqua" stage will be filled with water during the show. This 11-meter deep pool can also drain the water in less than a minute, as there will be parts of the show that require a dry stage.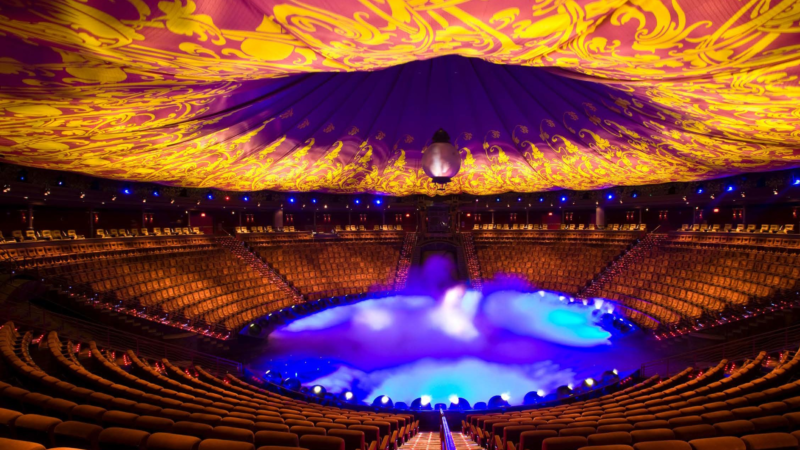 Beautiful and Thrilling Show
According to Dragone, he initially planned to tell a "beautiful" story. Meanwhile, Al Habtoor Group's CEO, Mohammed Khalaf Al Habtoor, suggested a show that will make the audience "sit on the edge of their chairs." The result is La Perle, a spectacle that promises to be touching yet thrilling at the same time.
And thrilling it will be, as La Perle's 65 talented artists are now in Dubai rehearsing for their performance. This will include 35-meter high dives into the aqua pool and "flying" across the theater at 15 kilometers per hour! There are also talks of motorbikes being part of the show.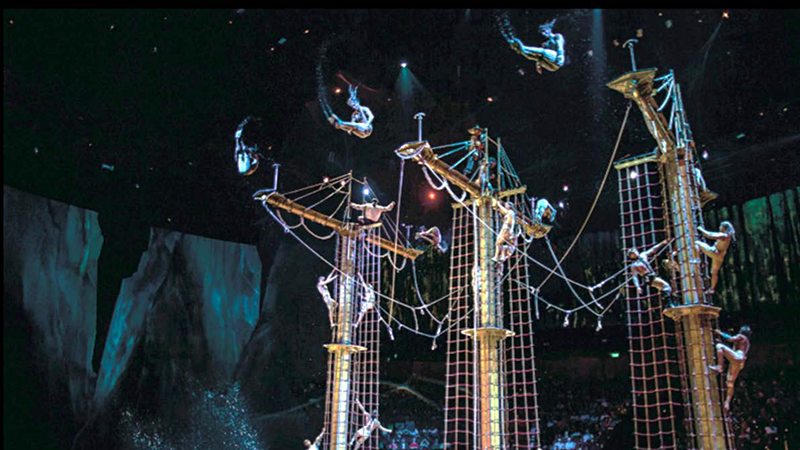 La Perle: By Numbers
To give a better idea of what La Perle is all about, here are some facts, by numbers:
2.7 million liters of water in an "aqua" stage — enough to fill an Olympic pool!
1,300 seats in a one-of-a-kind theater built just for the show
450 heart-stopping performances a year
70 specialist technicians behind the scenes
65 talented artists from 23 countries
35-meter high dives into the aqua-stage
15-kilometers per hour "flying" acts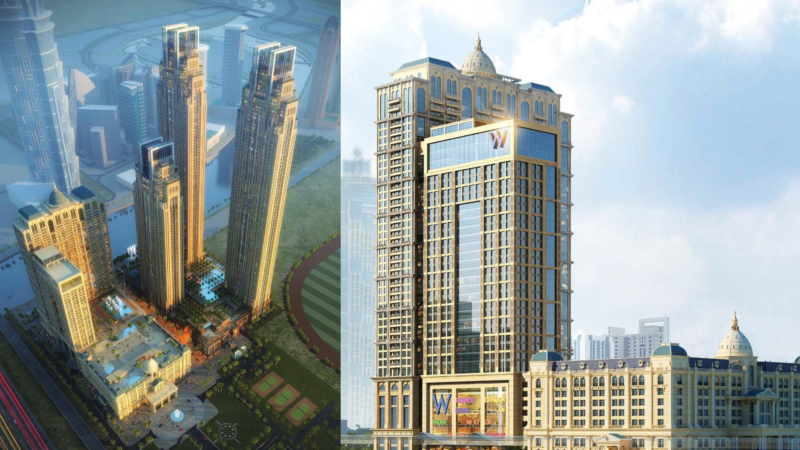 Schedules and Booking
La Perle will begin showing by mid-2017. There will be two performances every night, at 7pm and 9:30pm, from Tuesday to Saturday. The show will run for 90 minutes, without any intermissions.
Tickets for La Perle will start from 399 AED. The innermost seats are "splash seats," which means that there is a huge possibility of getting wet! Not to worry, though, as the audience at the front will be given waterproof ponchos. Talk about being part of the show!
For inquiries and bookings, send a message to Sales@LaPerle.com. You can also check out their official website at LaPerle.com for more information.
Video #LaPerleDXB in Al Habtoor City
Watch this quick teaser video of the La Perle show by Dragone in Dubai's Al Habtoor City. Something exciting's really coming up soon!
Al Habtoor City Location Map:
Below is a Google map of the address of Al Habtoor City where the La Perle will be based.