I've been living in Dubai for almost 2 years and it's only now that I was able to explore some areas in Dubai Marina. I also had the opportunity to check out one of the yachts up close. Yes, there's plenty of yachts in this district given that this is a man-made canal city. One can head to Marina and take a leisurely stroll admiring the development wonder that is Dubai.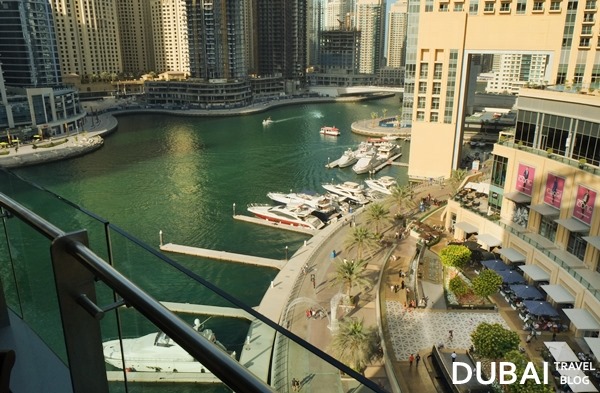 Dubai Marina view from one of the restaurants in Pier 7 building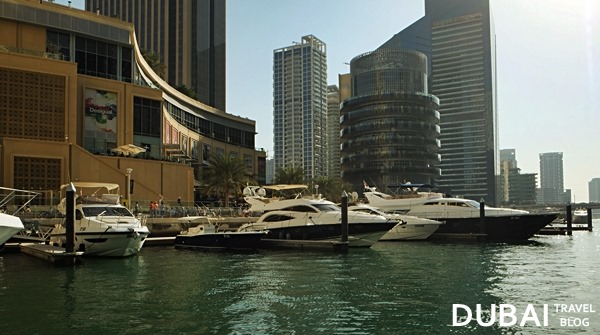 docking area
Under the Sun and on a Yacht at Dubai Marina's Pier 7
I've never been on a yacht. Hence, I was curious to see so many of them here. We were at Pier 7 which is located behind the Dubai Marina Mall and The Address hotel. This is just one side of the district and even if it was busy, the place was not that crowded.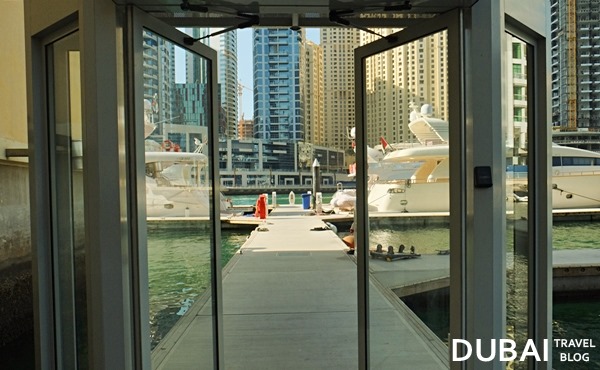 passing through security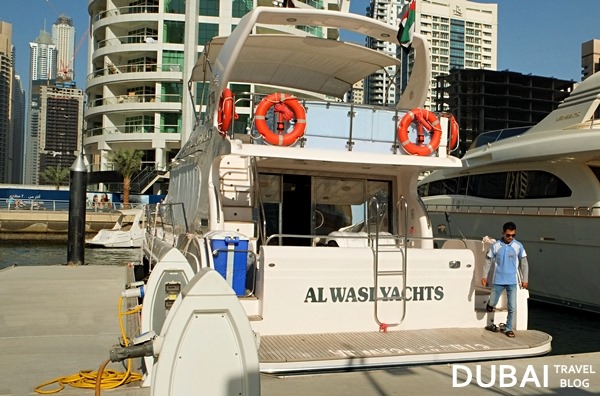 the 70-foot yacht!
Yachts of different sizes are available and you can hire one for you and your friends and family for a private journey in the sea.
Inside the Yacht
Jafaar from Al Wasl Yachts introduced us to the 70-foot beauty, Al Shujaat. The rest of the staff (Bilal, Aliser and Anastasia) also welcomed us and gave us a tour of the rooms inside. It seemed like a hotel with amenities like a flat screen television, living room, bedrooms, kitchen and cooking area, etc.

Master bedroom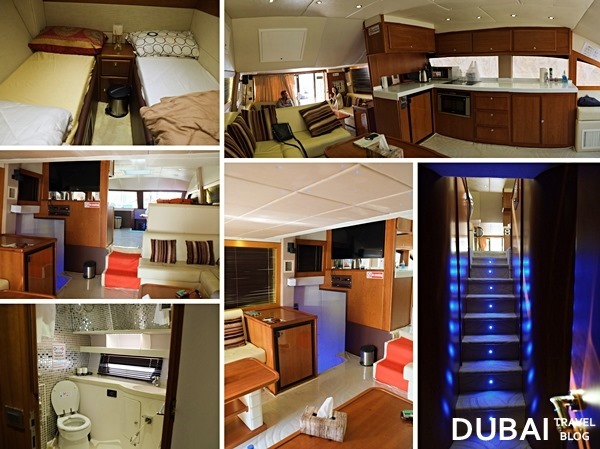 amenities inside a yacht in Dubai Marina
Outside the Yacht
The tour continued outside where people can also chill out and grill barbecue or just sunbathe. This would be nice in the open water where you have nothing but the sea and perhaps a view of the Burj Al Arab or Atlantis, The Palm.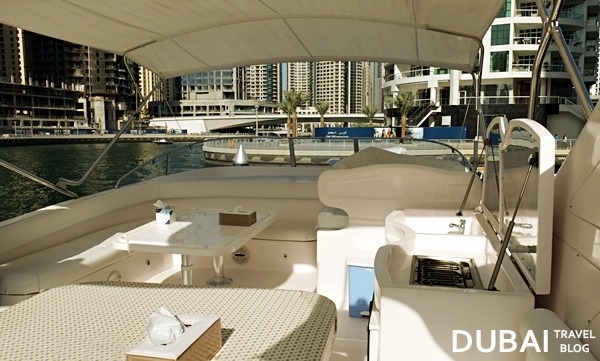 grill and lounge area above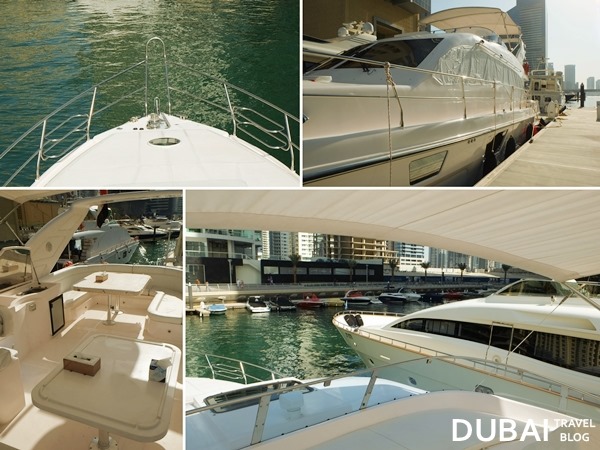 Dubai yacht cruise
Standing on the 70-foot yacht made me wonder what it's like to take it out for a day-trip. The staff mentioned that we could rent it for an hour or two, or even more and they will gladly take us to places they recommend depending on the allotted time.
After taking a few more photos, we went to the sundeck and just lounged a bit. They gave us refreshments as well which made the set-up more relaxing.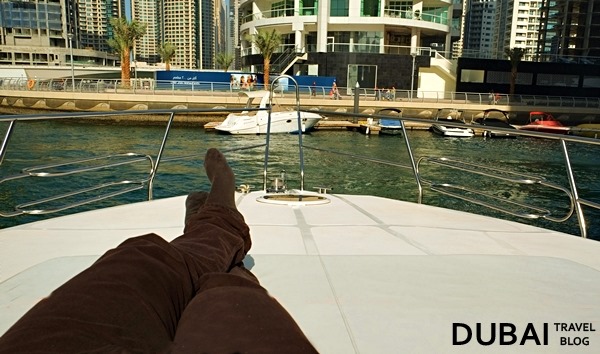 out in the sun, though covered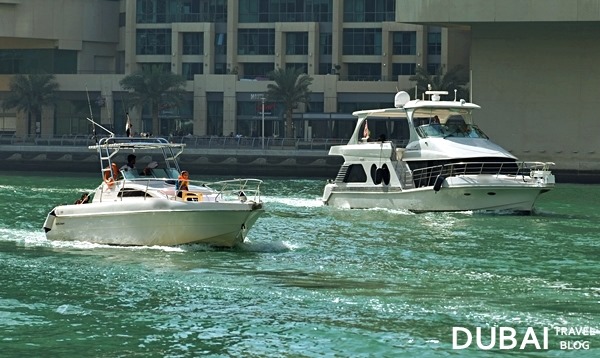 water cruising in the UAE
Dubai Marina More Accessible
One of the reasons why I don't get out much to this side of the city is because of the location. It's far from where I'm currently staying (in Bur Dubai) which means that it's a bit of a hassle for me to go there unless I have a purpose. But after some time, the Dubai Tram began its operations which provides convenience for residents to travel to these places via public transport. This was great news especially for somebody like me who wants to spend less and travel more.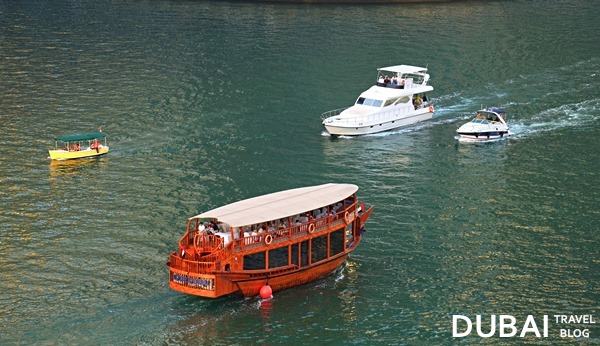 boats in Dubai Marina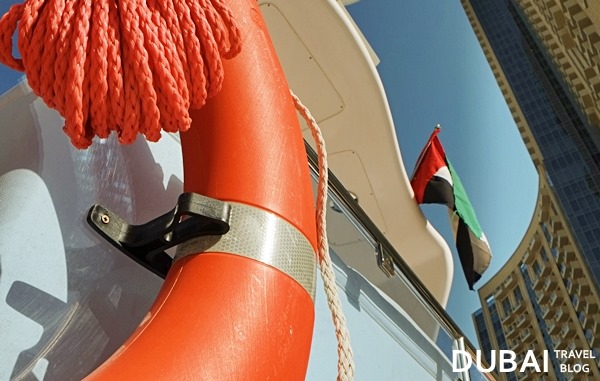 charter a yacht in Dubai
Chartering a luxury yacht is best experienced during winter season when the weather is perfect to go outdoors. Even if I was only there to take some pictures, spending time on the boat made me want to try renting one someday. I may have to check out some good deals online and invite friends to save on costs. Yacht Rental Dubai offers a different adventure as you travel in style.
Contact Information
Al Wasl Yachts
24 Hours Reservation – +971 4 2394760 or +971 4 2394761
Office No. 207, AI Owais Building,
Airport Road, P.O. Box 80622, Dubai, U.A.E.
Email : info@alwaslyachts.ae
Website : www.alwaslyachts.ae