My wife and I spent 2 nights in Radisson Blu Beach Resort in Fujairah (Book Here) from a discount I got online via Cobone. It was a great deal because it included a half-board package and we also get to stay in a five-star property.
We've been to Fujairah before when we stayed in Nour Arjaan, what makes this different is that we get to be in a beach resort.
It was a 2-hour drive from the city but it was fine as I readied our song playlist for this road trip. After getting my driving license in Dubai, we have more options to travel to other emirates to explore. 🙂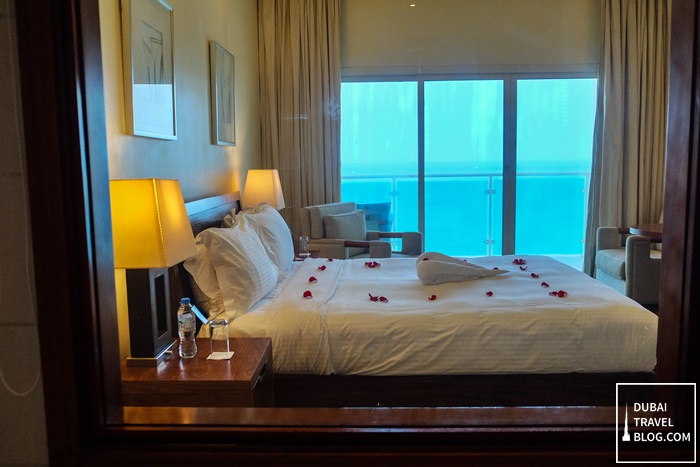 sea view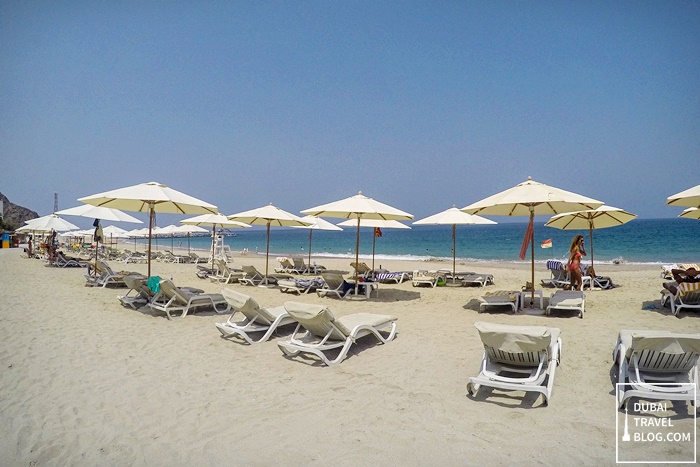 Radisson private beach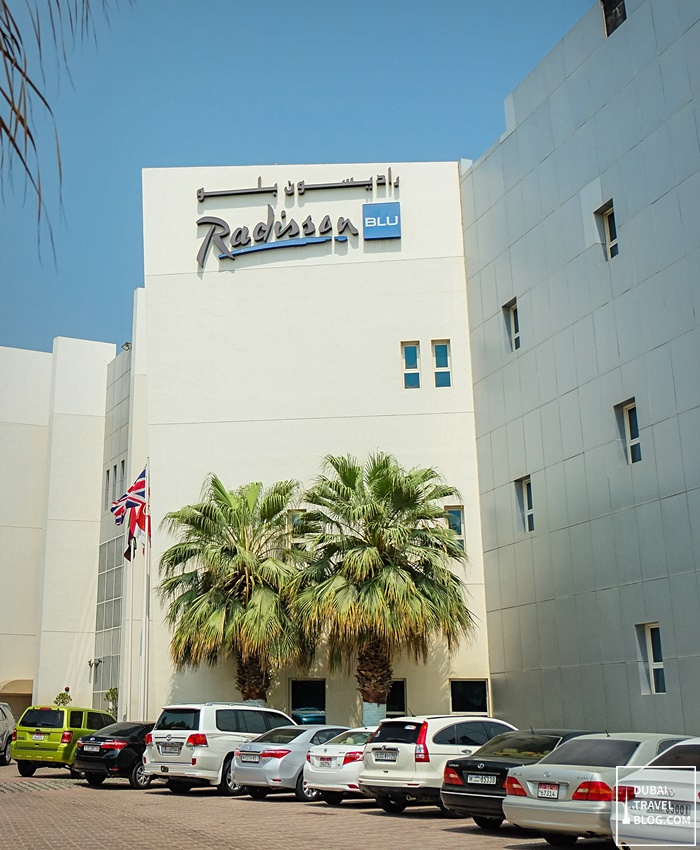 after a 2-hour drive from Dubai, we reached Radisson Fujairah!
Radisson Blu Resort in Fujairah, UAE
We arrived about 4pm and check-in was alright as there were a few people in the queue. As this was a Cobone discount, I didn't expect much from our standard room but wanted to see if we could have a nice room.
I asked if they have complimentary upgrade to a sea-view room when the staff mentioned that all of their rooms are facing the sea. Sweet!
Sea View Room
Our room was located on the third building, which required a bit of walking. We didn't realize how huge the property was until we passed by the 2 buildings. Our room was spacious enough that we had room to move around even after arranging our luggage.
The staff also prepared a rose petal arrangement after noticing that we were there for our anniversary.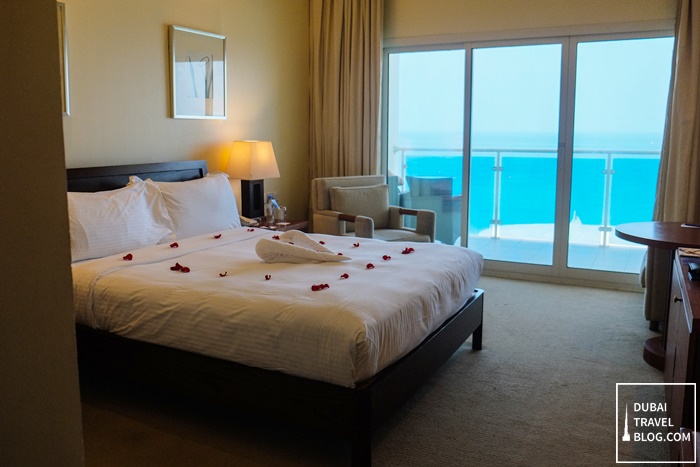 spacious room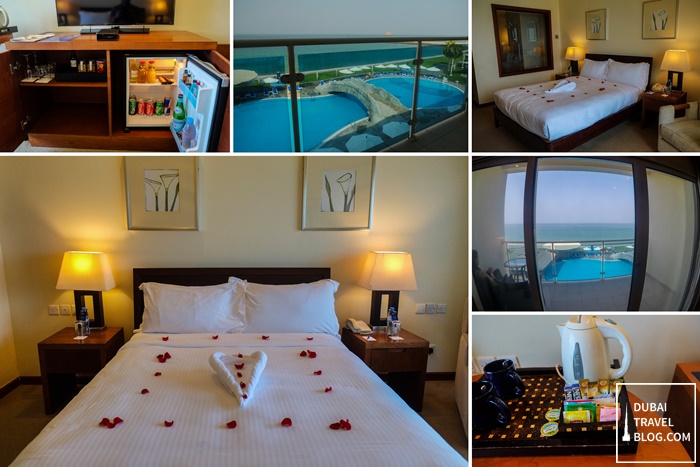 inside our room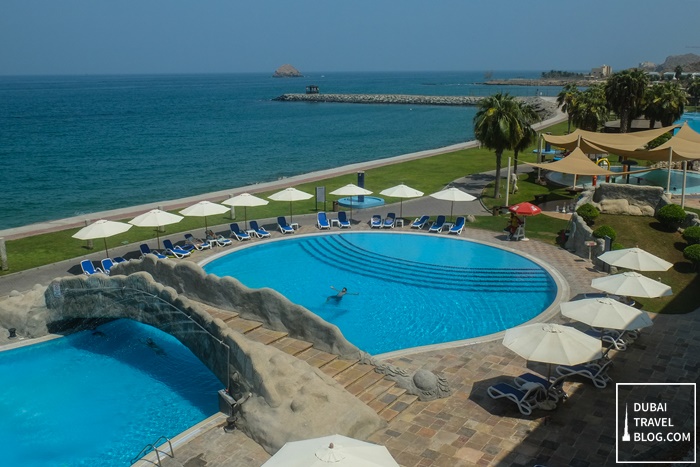 one of 5 pools – view from our balcony
What's great about this is the view of the sea from our room. It was just different… in a good way. It was great to see the ocean for a change.
We were supposed to go down in order to explore the resort. However, we opened the curtains and just stayed in bed for a while. The view was really relaxing that we suddenly closed our eyes for a quick nap!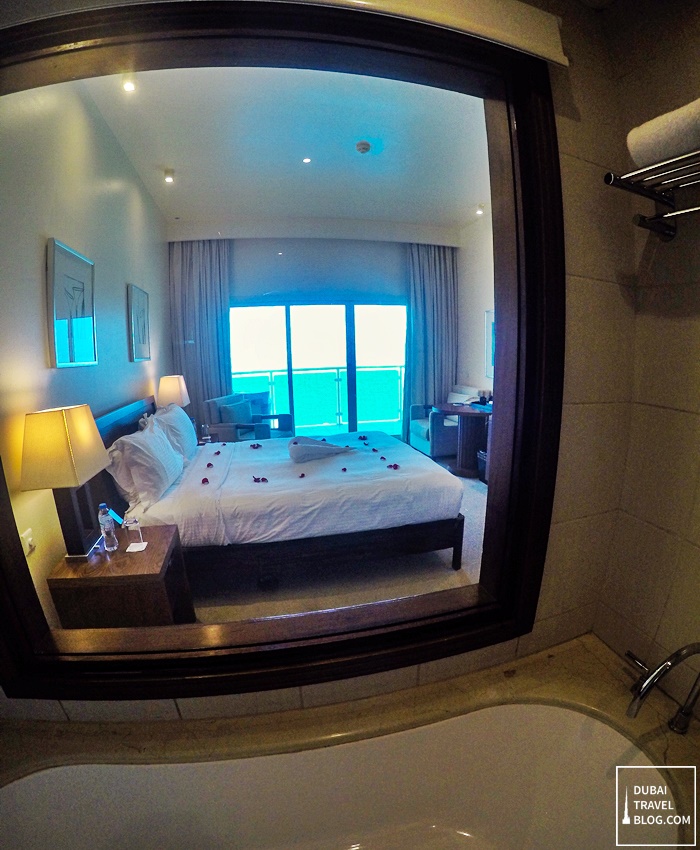 clear glass window from the bathtub/shower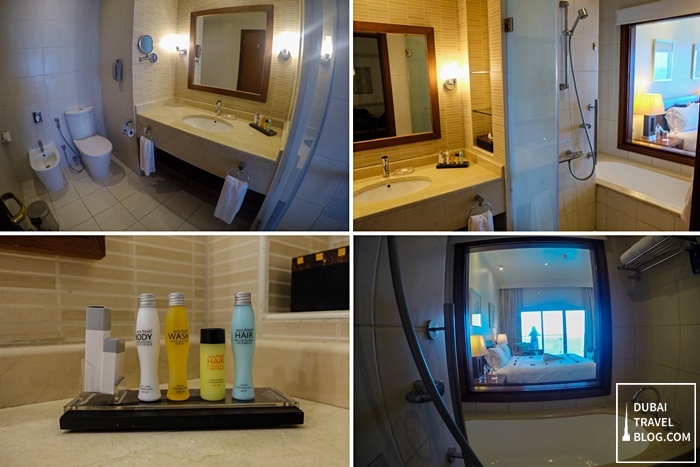 inside the bathroom
Breeze Restaurant – All Day Dining
Our dining was held at the Breeze Restaurant which is the resort's all-day dining restaurant. What's great about that Cobone deal was that our stay included a half-board package which means that aside from the free breakfast, we could also get a complimentary lunch or dinner.
I think the full-board package was also too much as my wife and I don't really eat three meals a day. The late breakfast and early dinner was already enough (we had some drinks from the beach bar in between).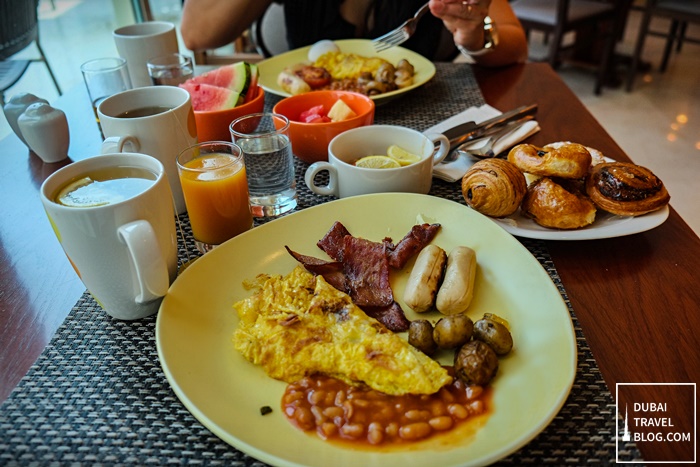 breakfast at Breeze restaurant
Buffet Breakfast and Dinner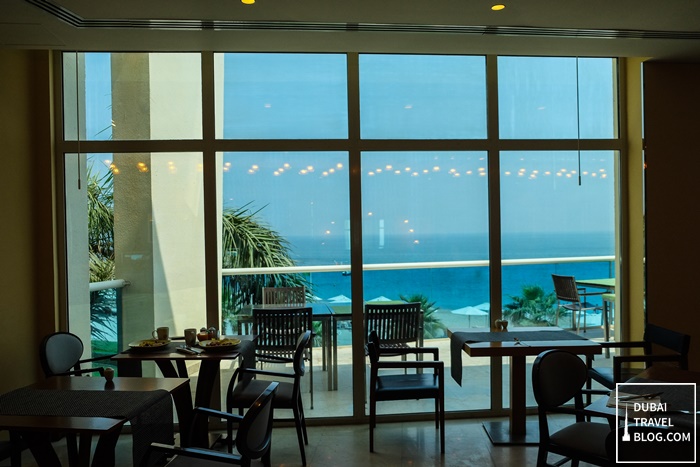 view of the sea from Breeze restaurant
Couple's Massage in O2 Spa
We passed by the spa on our way to Breeze restaurant and saw a signboard that they're having a promotion for their spa services. I wanted to complete this vacation with a good massage and the regular price was a little bit off my budget.
However, upon seeing that the discounted rates were as much as 50% off, I immediately grabbed the chance in booking a relaxing massage for me and my wife.
Beside the O2 spa, you can also see a fitness centre. During the time, no one was using the gym. I also didn't bother using the gym during our stay. :p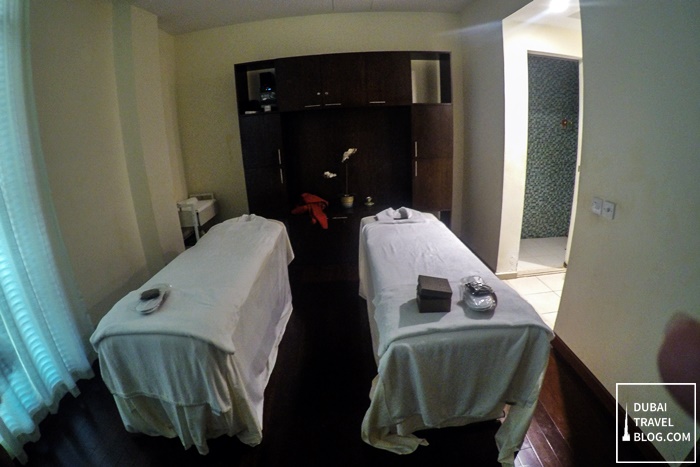 one hour massage at O2 spa in Radisson Fujairah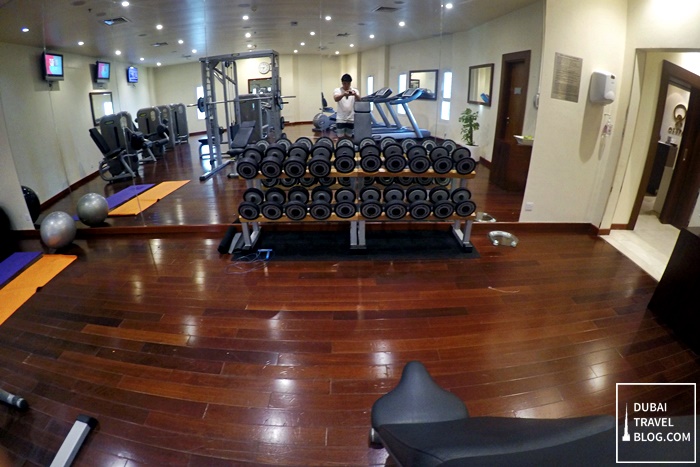 gym in the resort
Sleeping on the Beach
The hotel resort is very big that it has over 5 pools available. However, my wife and I opted to just lounge on the beach all throughout our stay. What did we do on the beach? We slept. lol.
There's enough sun lounges for everyone and they also have bars where you can order some drinks (alcohol included) so you can enjoy them while on the beach.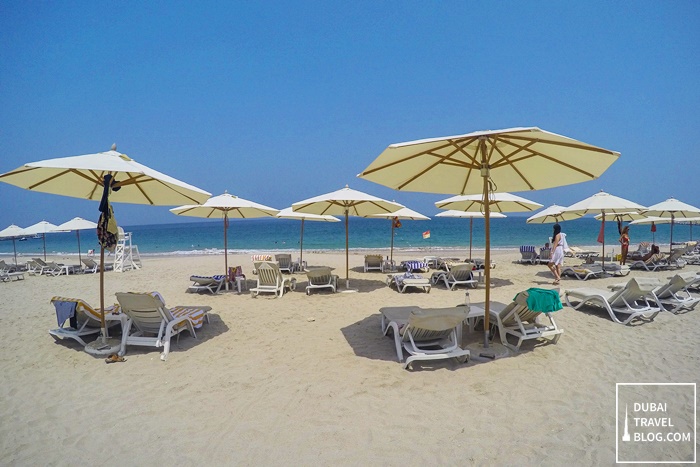 beach area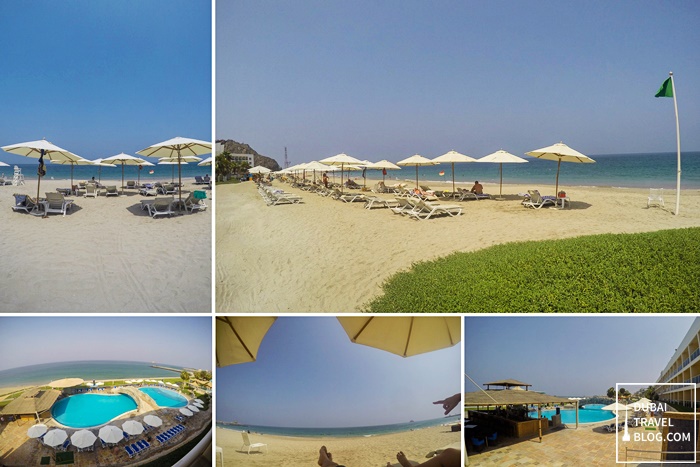 pools and beaches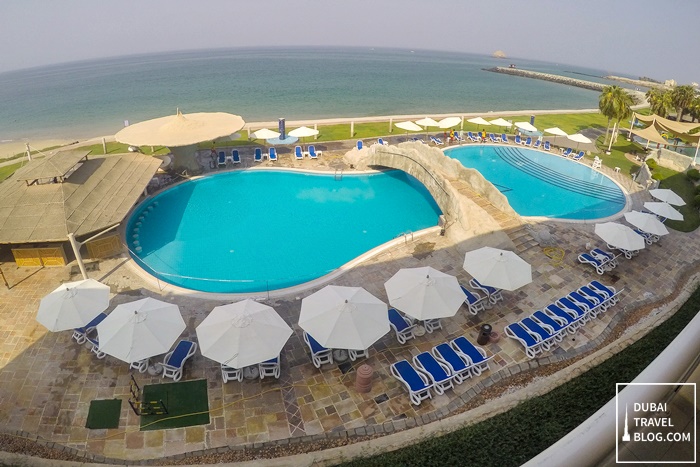 pool area
Highlights
Below are some of the quick highlights of this Radisson Blu resort that you can expect when you visit the property.
500-Metres Private Beachfront
Variety of Restaurants
5 outdoor swimming pools
Spa for a relaxing vacation
Sea View rooms and suites
Bars on the Beach and pools
Diving Center by The Palms Dive Centre
Multipurpose Conference Rooms
Alcohol: YES
Overall, our stay at Radisson was a relaxing one and we kept sleeping all throughout our stay. My wife came from a long flight while I haven't slept from working with my online projects. So catching up on sleep was all we ever did during the stay.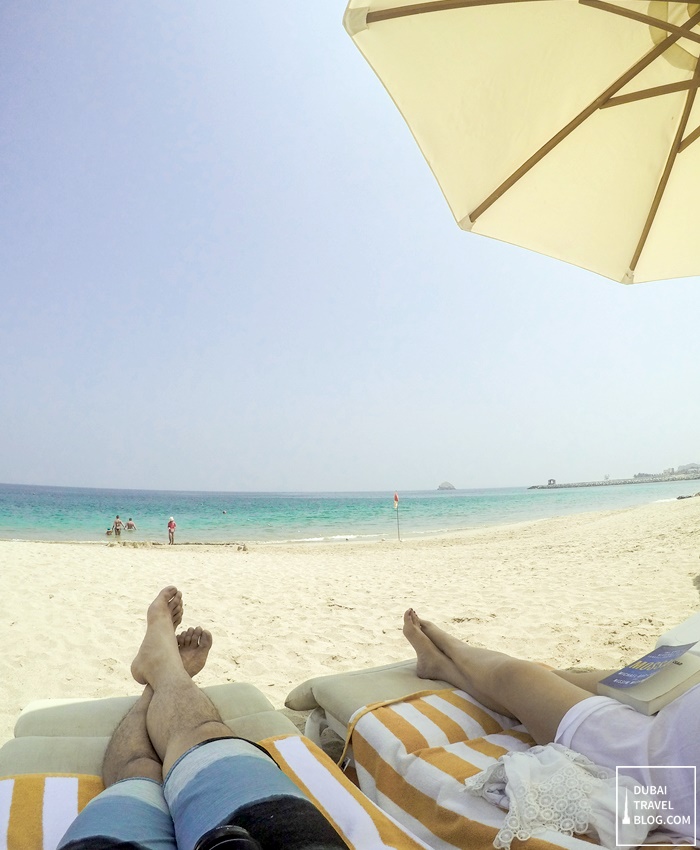 lounging on the beach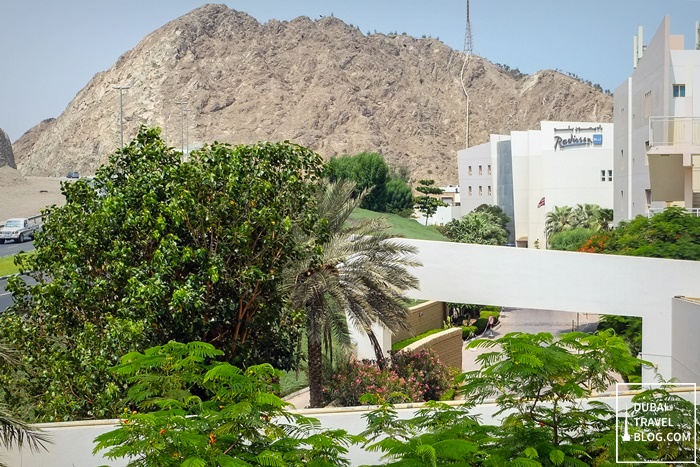 Al Aqah – Fujairah
Radisson Blu Fujairah Contact Info
Hotel: Radisson Blu Hotel Resort Fujairah (Book Here via Booking.com)
Type: 5-Star Beach Resort
Address: Al Aqah, Dibba al Fujairah – Fujairah – United Arab Emirates
Phone: +971 9 244 9700
Website: https://www.radissonblu.com/en/resort-fujairah
Radisson Fujairah Google Map Location
Below is a map location for directions on how to get to Radisson Blu in Fujairah.