If you are craving for pork in Dubai, one of the places that we recommend is Lamesa Restaurant at Asiana Hotel in Al Murraqabat, Deira. Lamesa restaurant specializes in a variety of Filipino dishes as well as some other Asian cuisines. The real highlight on what makes them stand out is the selection of pork dishes available.
I have long wanted to visit Lamesa restaurant as this is a very popular place especially for Filipinos. Plenty of our friends have recommended this restaurant especially their >crispy pata. We visited the restaurant on a Sunday evening.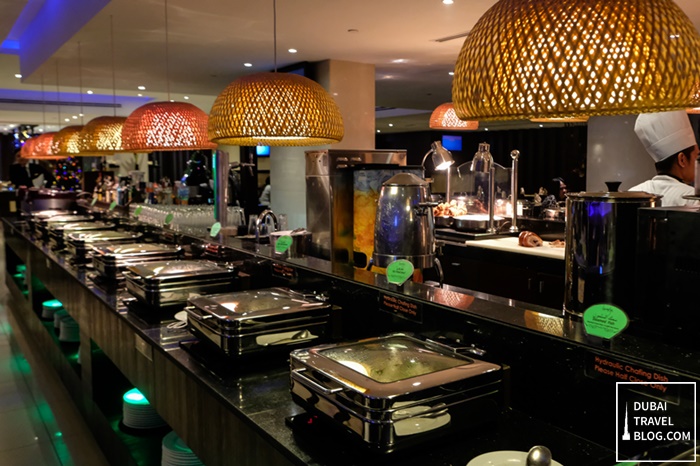 buffet spread includes other Filipino dishes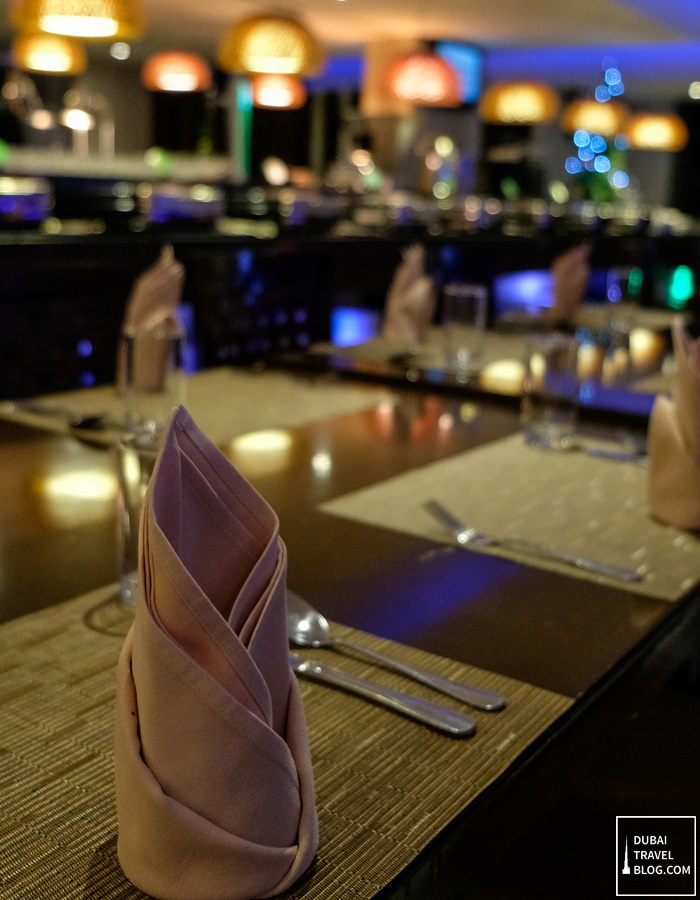 table set-up
Filipino Pork Buffet at Lamesa Restaurant in Asiana Hotel Al Muraqqabat
Note: For first time visitors in Dubai, please be advised that in Muslim culture, pork is considered haram (not allowed). Restaurants need to obtain a licence in order to serve pork and these restaurants are usually located inside specific hotels.
As an expat living in the UAE, to eat pork, I would normally buy frozen goods at licensed shops such as Westzone, Choithrams, Spinneys; and then bring them home to be cooked. However, this time was different because I was too lazy to cook. It's been much easier to get out of the house and explore restaurants in the city ever since we've gotten our driving license.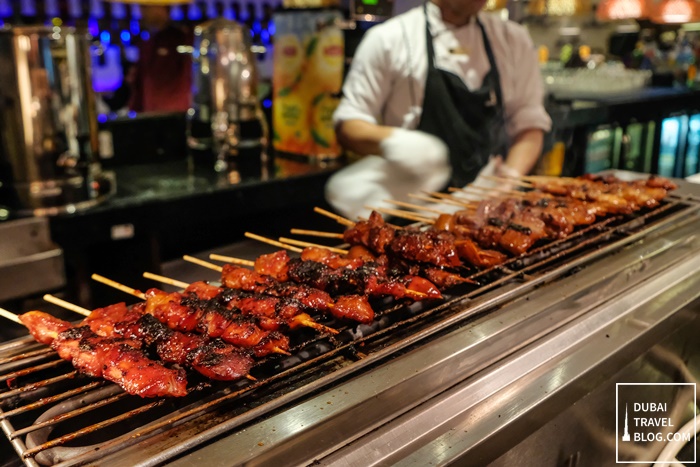 pork barbecue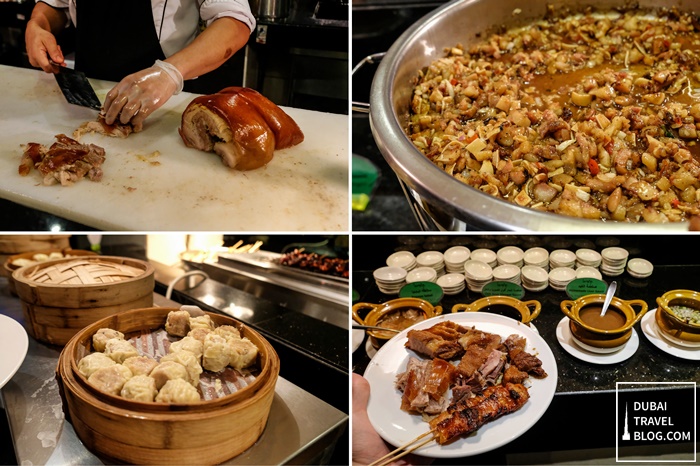 lechon (roasted pork), sisig (dish made from parts of pig's head and liver), siomai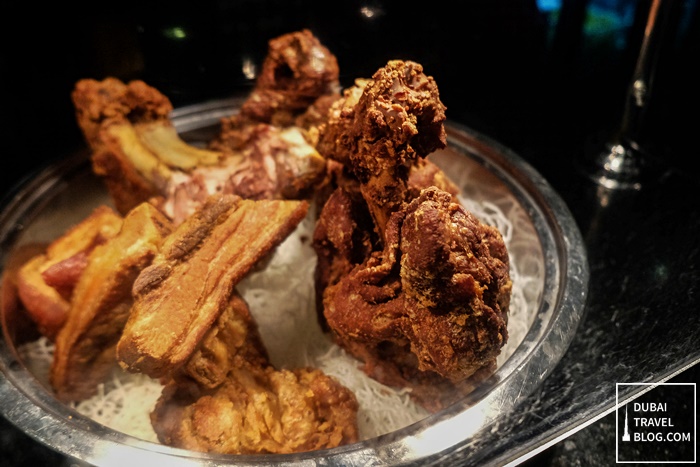 lechon kawali (boiled and deep fried pork belly), crispy pata (pork leg)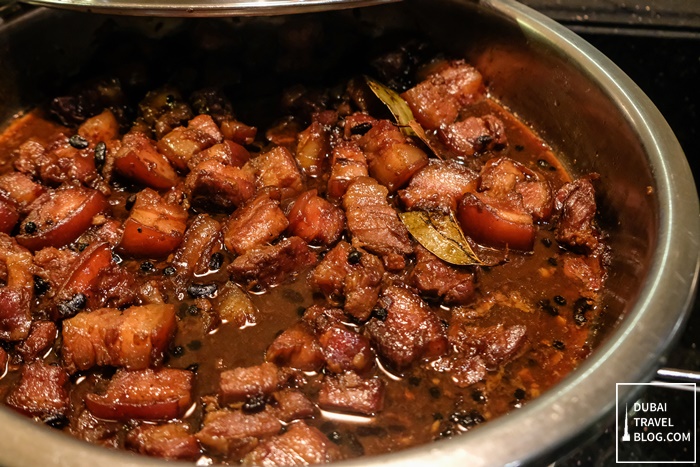 pork humba (soy-based sauce)
When we arrived at the restaurant, we were immediately greeted by a pork station promising various servings of pork. These include Philippine-style pork barbecue, lechon kawali, lechon, pork humba, sisig, crispy pata, etc. The variety was a lot to take in that we grabbed a plate to get some servings.
Aside from pork, the restaurant also offers other dishes like seafood, vegetables, soups, chicken, etc. so to non-pork eaters, you can still dine in here. They also have a Japanese station, some salads, pizza and pasta, and desserts.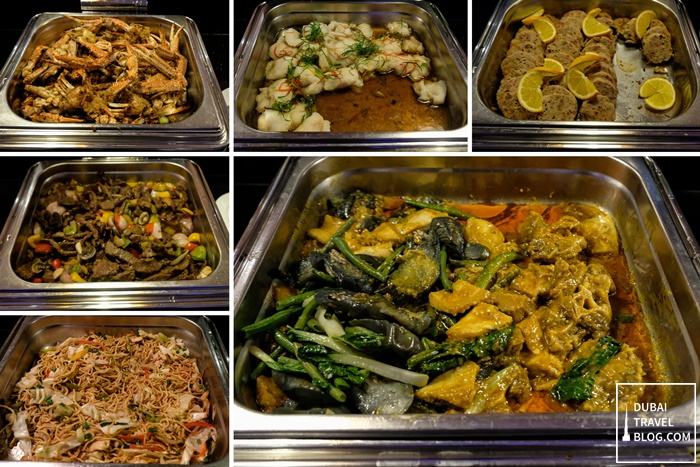 seafood, embutido, beef stir-fry, pancit canton, beef kare-kare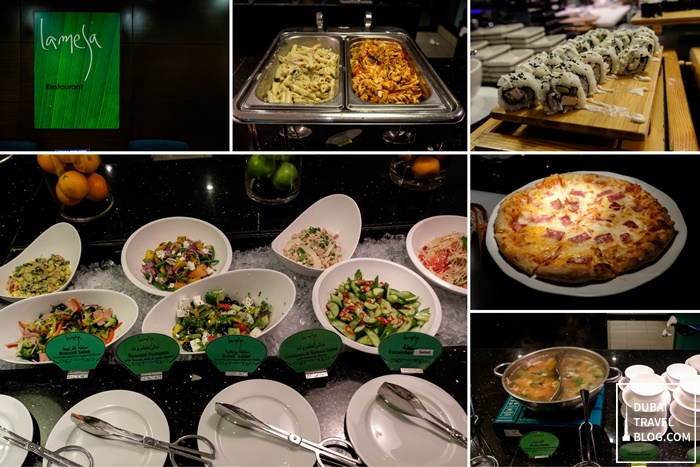 Pizza and pasta, sushi, salads, shabu-shabu
Please be advised that if you don't eat pork, I suggest that you go look to have dinner elsewhere because based on a five-star setting, there are more options in other restaurants. Again, the main highlight of this place is its pork meat which definitely did not disappoint.
Despite being a Sunday (weekday in Dubai) evening, there were still some good options available for us to try. We took our time eating and chatting in order to digest our cravings. The food was delicious and reminds us of Filipino fiestas and events at home.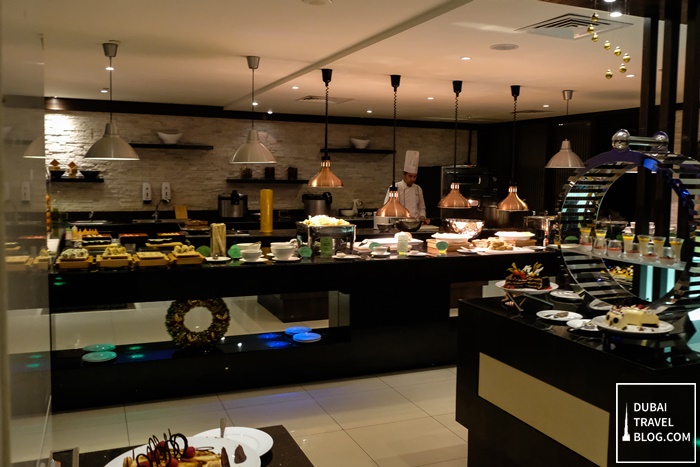 inside the restaurant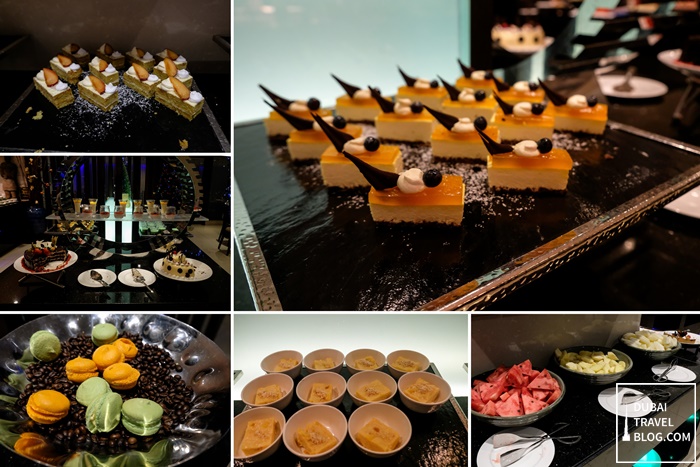 desserts
The buffet during that evening cost 90 AED per person excluding drinks. We paid extra 20 AED each for house beverages. Alcoholic beverages are available as well for an additional fee.
Aside from Lamesa, there are other there are other restaurants, bars and grills inside Asiana hotel. I'm glad to have finally dined in this place. If you have some tourist friends whom you'd like to introduce Filipino food, this restaurant is a great place to bring them.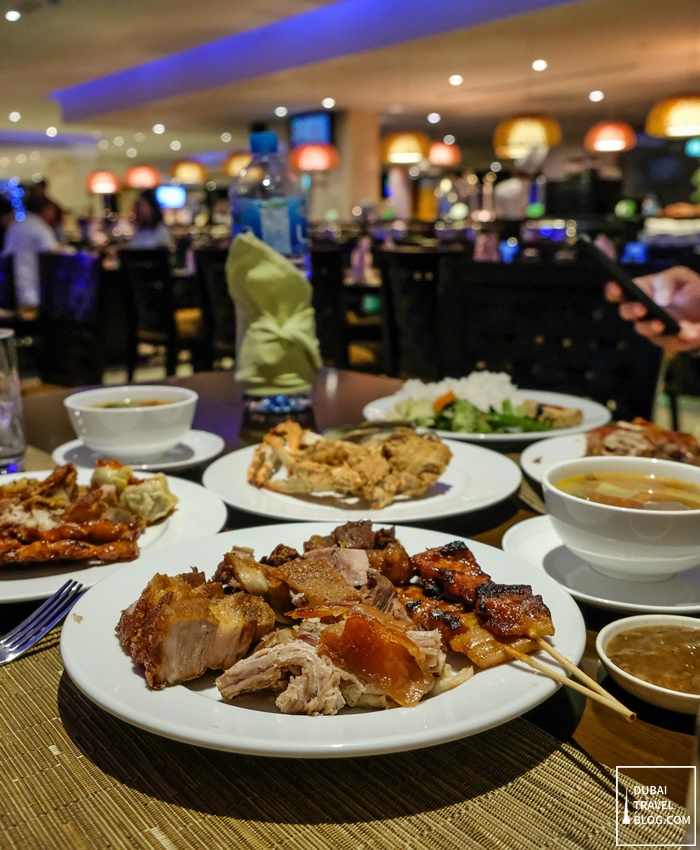 Filipino fiesta buffet

Asiana Hotel
Contact Information
Lamesa Restaurant
Address: 5th Floor Asiana Hotel Dubai, Salahuddin Rd, Deira (Near Reef Mall)
Website: http://asianahoteldubai.com/lamesa/
Telephone Number: +971 4 608 2160
Google Map Location: Asiana Hotel
Below is a map guide for you to get to Lamesa Restaurant Asiana Hotel in Al Muraqqabat.