After having a satisfying dinner at The Meat Co in Souk Al Bahar, my wife and I decided to try the Lake Ride experience in the Dubai Fountain. Whenever we would go and watch the dancing fountain, we would notice these abras (wooden boats) that would tour the area before and during the shows.
I think after 5 years in Dubai (my wife, after 7 years), it's about time to try riding one.
Lake Ride Dubai Founatain
Ticket Price: 80 AED – BOOK HERE
BUY LAKE RIDE TICKETS TO THE DUBAI FOUNTAIN HERE
ticket counter at 80 AED per person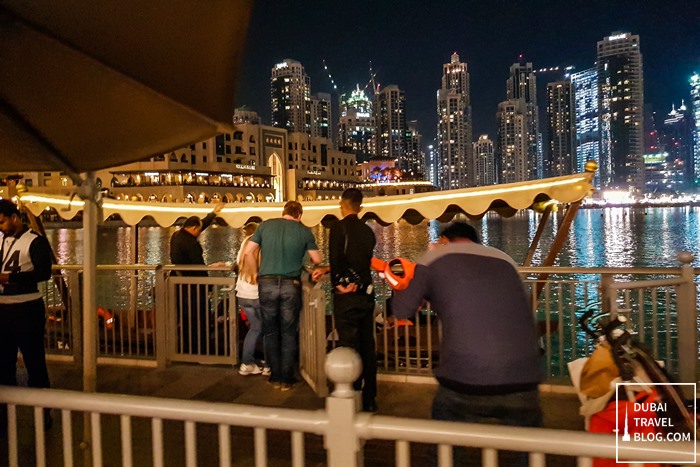 filling the abra with people
Riding an Abra in the Dubai Fountain
As we bought our tickets, we were advised to go to the waiting area. There was no queue at all and we were able to get into one of the boats right away. There were about 9 of us inside the boat.
The ride was but a quick one, around 20 minutes in total, but it was nice to see the fountains from a different perspective.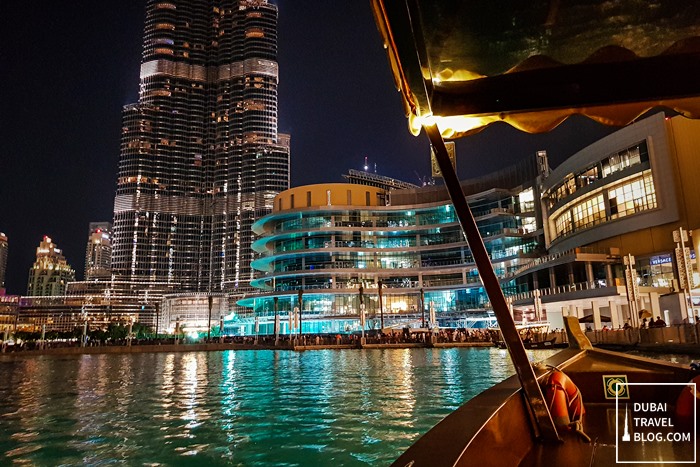 abra in the Dubai Fountain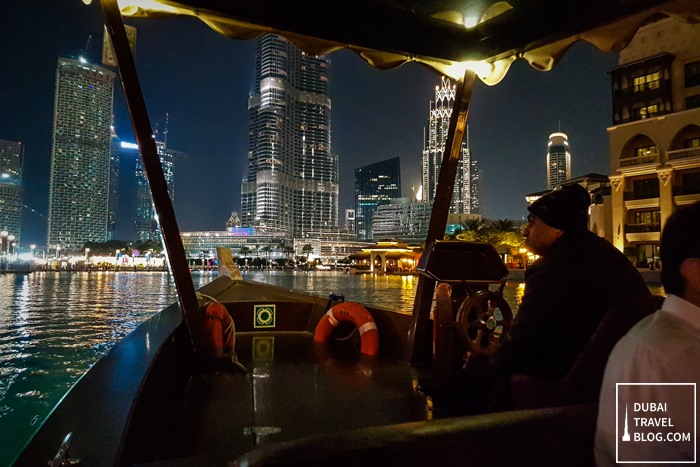 Burj Lake ride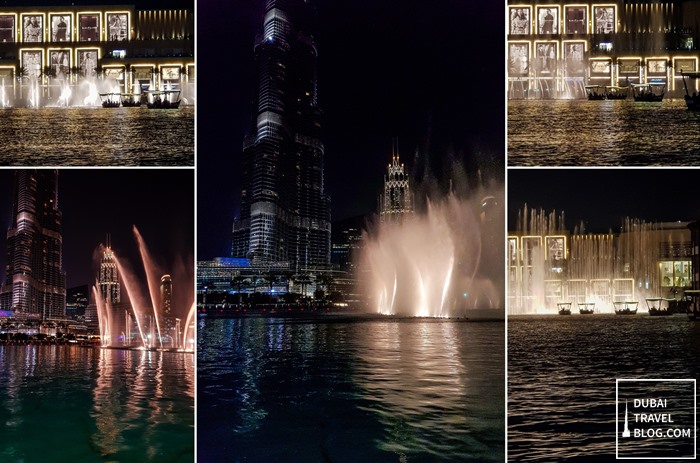 Dubai Fountain show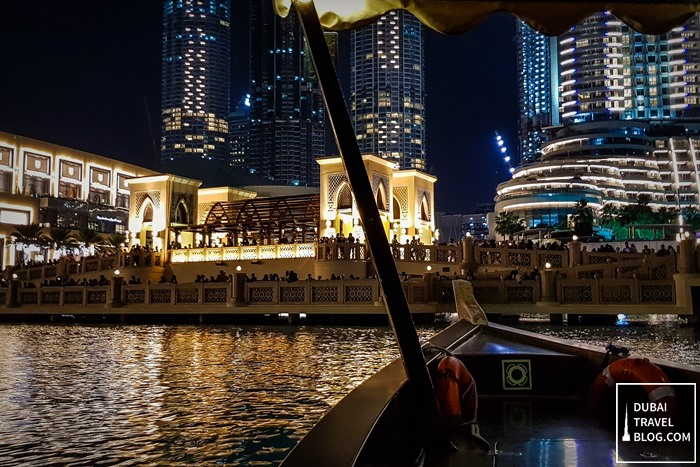 heading back
Ticket price: 80 AED per person (which includes a ticket to the Boardwalk area worth 20 AED)
Video of our Lake Ride Experience in the Dubai Fountain
Here's a short video of our lake ride experience:
Dubai Fountain Boardwalk
As an added bonus, our Lake Ride ticket also includes entrance tickets to the Boardwalk Area. This area is basically a giant floating platform where people walk on the lake and see the dancing water fountain up close. This boardwalk reaches 272 meters long and you can get as close as 9 meters and makes up as another viewing area.
Be careful though as you might sit comfortably close the fountain. Given how tall the heights of the water reach, you can surely get soaking wet if you're not careful enough. This was what happened to other spectators who were lounging close. They had quite a laugh when they got wet.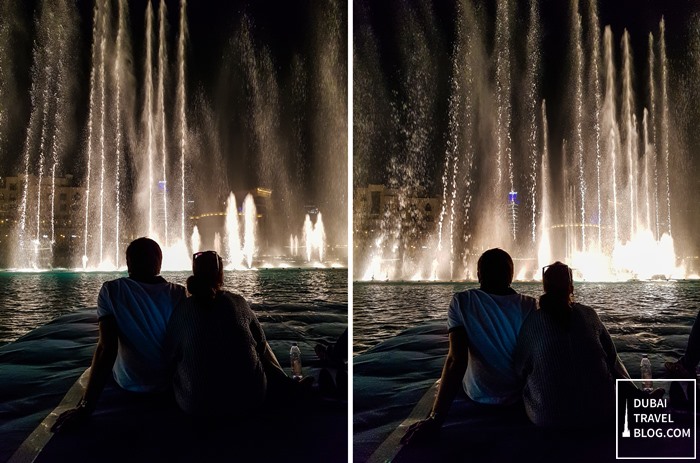 sitting on the boardwalk platform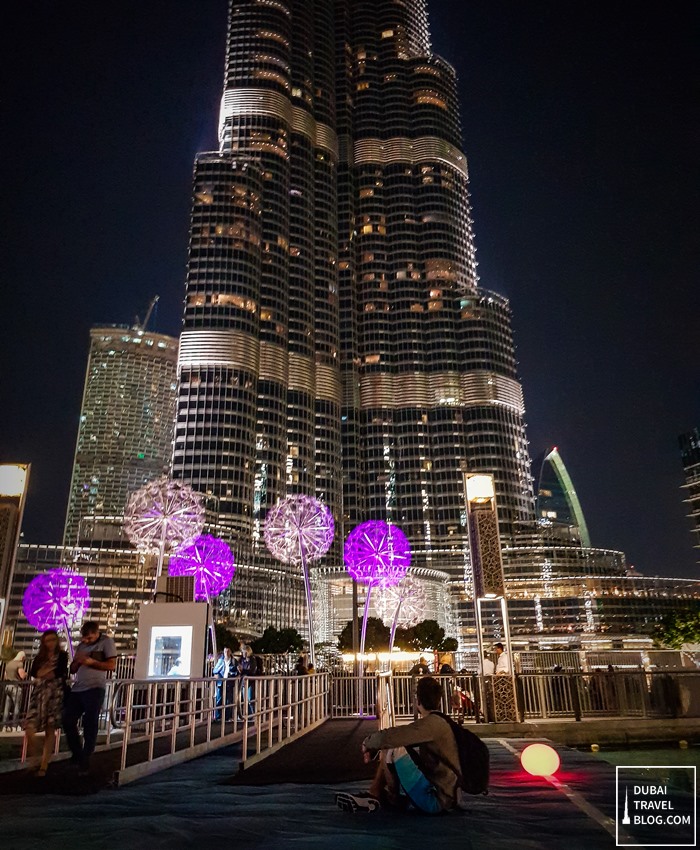 Burj Khalifa view
This Dubai Fountain Boardwalk is open from 5pm to 11pm daily, and costs  AED 20 per person (Take note that there is an age requirement and only those above 4 years old can tour the boardwalk).
BUY LAKE RIDE TICKETS TO THE DUBAI FOUNTAIN HERE
Boardwalk Entrance Price: 80 AED
Tickets – BOOK HERE