We had the opportunity to dine at Andes Dubai on a Thursday evening. Located at the ground level of The Offices 3 in Dubai World Trade Centre, Andes specializes in Latin American cuisine. Recently, they expanded their menu to include a fusion of other cuisines including Asian food as they want to cater to their patrons.
Andes Restaurant specializes in serving smoked food using modern techniques and traditional methods inspired by open pit fires. We got to sample their BBQ short ribs and beef brisket. The price is very good and quite a steal given the quality of their servings.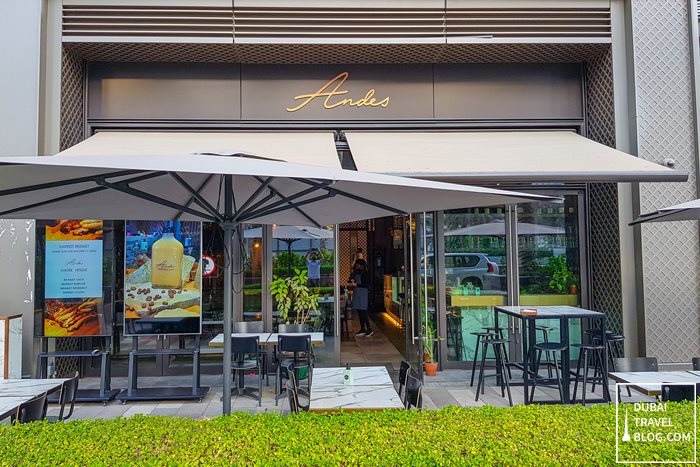 Andes Dubai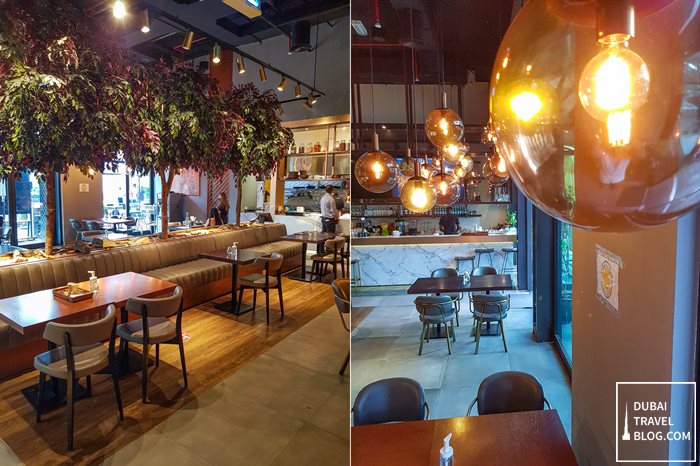 interior
Andes Restaurant in Dubai World Trade Centre
The restaurant has an open kitchen where you can see the chefs prepare the dishes. The interior is fitted with rustic lights and trees. They serve all-day breakfasts, lunch, and dinner, The interior has an open plan seating as well as a terrace for those who wish to dine outdoors.
This was our first time here and the team was quite proud of the way they cook their meat in their smoker.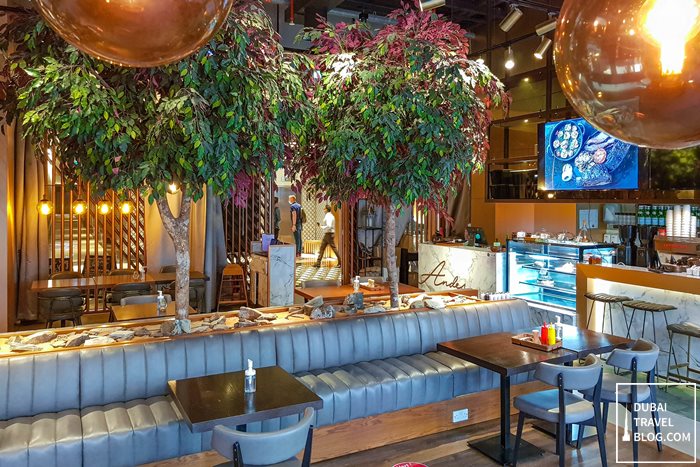 inside Andes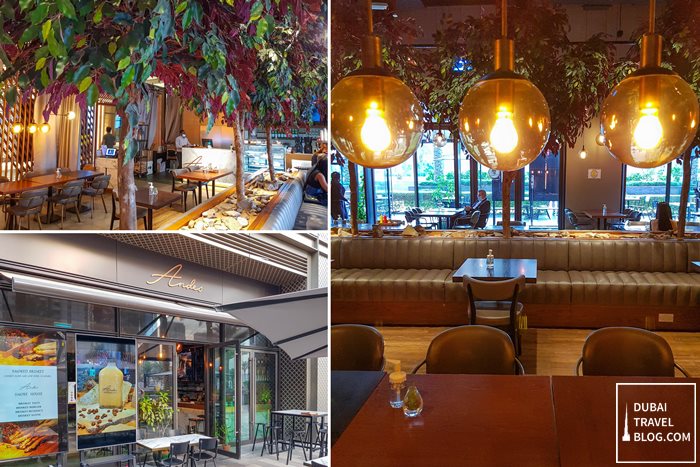 Appetizers
They have a number of light bites and appetizers. We had the sauteed prawns which were sizeable and tasty.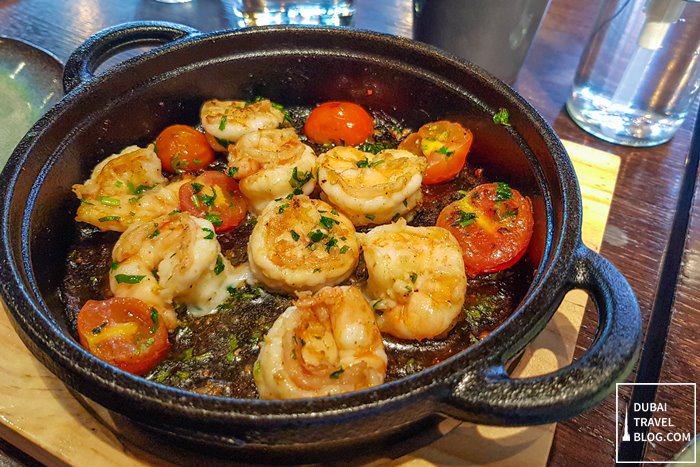 Sauteed Prawns – AED 30
with aioli and herbs
Main Course
For the main course, we had the Smoked Ribs and the Beef Brisket. The delicious BBQ ribs and Beef Brisket were delicately cooked low and slow for 15 hours in their specialized oven and bring out the best in the meat.
The quality is superb and I would definitely recommend this spot if you're looking for a place to dine. We immensely enjoyed the food and the price point is at a very good value.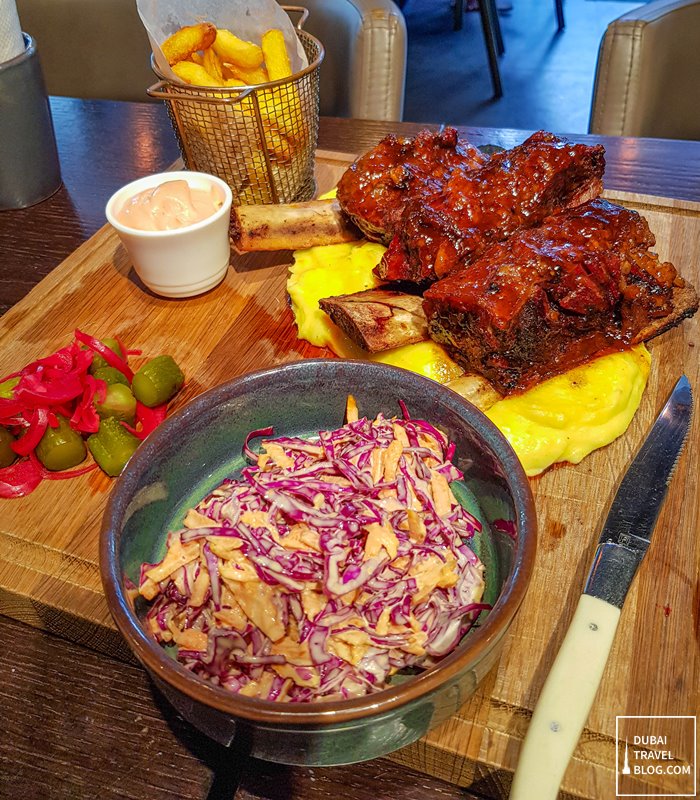 Short Ribs – AED 130
1,2 kg and good to share. Smoked low n' slow, pepper slaw, creamy mash, hand-cut fries, pickled gherkin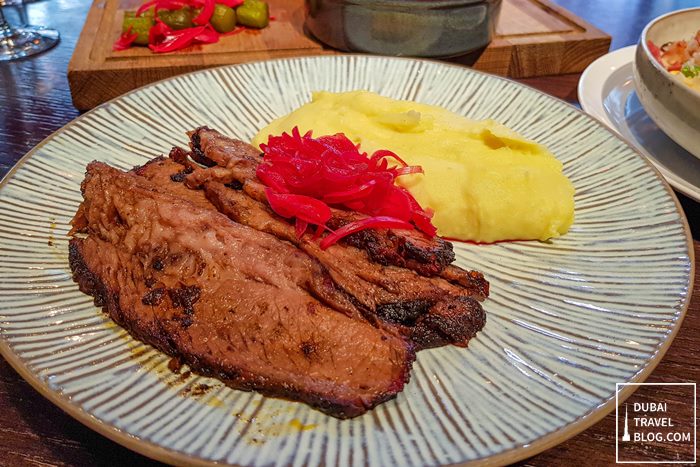 Smoked Brisket – AED 78
15-hours, creamy mash, pickled gherkin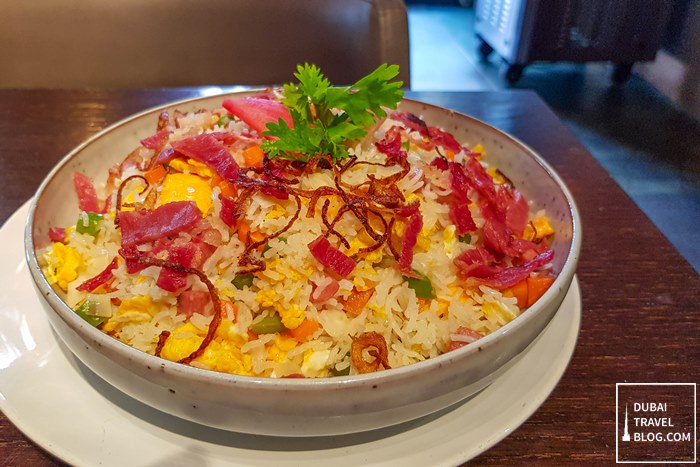 Oriental fried rice
Desserts
Andes has a few items on their dessert menu. They also have a display of cakes and pastries from their chiller.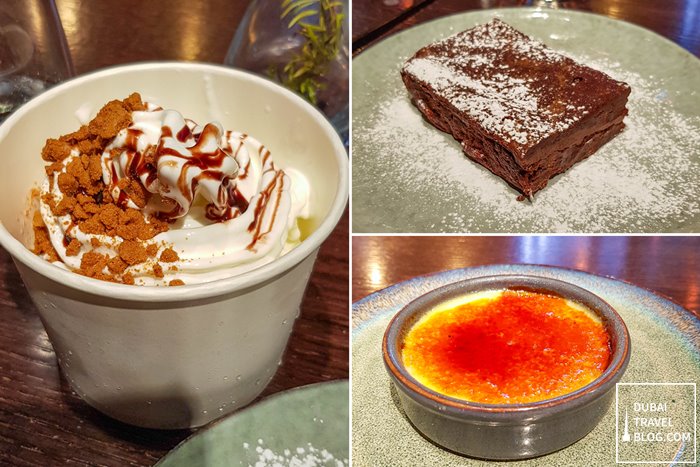 Brownie + Ice Cream – AED 25
Creme Brulee – AED 20
Drinks
They also offer a variety of juices, smoothies, and detox drinks. They are freshly-made and although this is not a licensed restaurant, the drinks went well with the food. We had the strawberry Mojito and the Yellow Detox drink.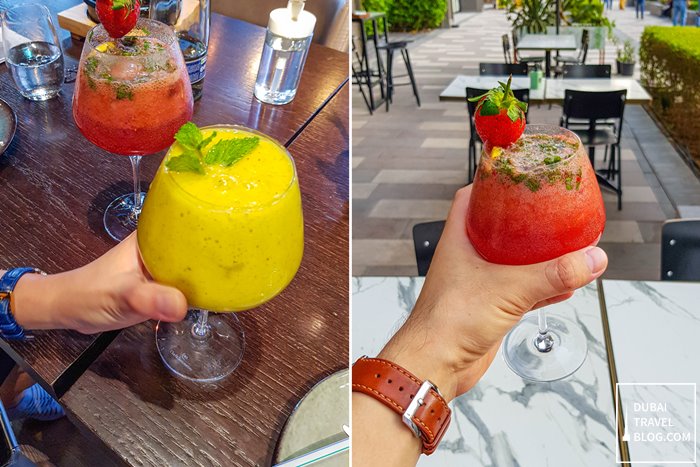 Strawberry Mojito Mocktail – AED 25
Yellow Detox – AED 28
freshly pressed mango, banana, orange, ginger, mint
dining at Andes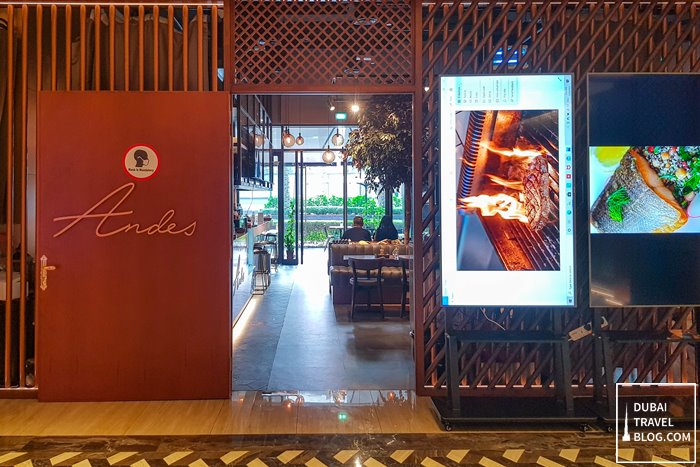 Andes restaurant
I tell you, the quality and size of the meat were really good. We highly recommend this place. In fact, my wife and I plan to visit this place again soon.
They are currently running an offer where you can enjoy Smoked Ribs with unlimited rice for only AED 68! Entertainer App users who have the Dubai Gourmet app can enjoy Buy 1 Get 1 offers on their main course items.
Contact Information
Andes Restaurant Dubai
Address: The Offices 3, One Central Dubai World – Dubai
Telephone Number: 04 338 9935
Website: https://www.andesrestaurants.com/
Instagram: @andesdubai
Facebook: @andesdubai
Google Map Location
Below is a map guide to the location of Andes Restaurant. Paid Parking is available in the basement and there are optional parking spaces currently in a parking lot nearby The Offices building.