Hayal – Flavours of Istanbul, Dubai's newest fine-dining hotspot is set to open its doors this month in The St. Regis Downtown Dubai. If you're looking for an incredible night out, complete with fantastic food and entertainment, this new venue may just be perfect for you. Masterfully prepared Turkish dishes are served up in style, making it a truly five-star experience from start to finish.
Hayal, which means "daydream" in Turkish, is expected to bring artfulness, vibrance, and brilliance to the heart of Dubai. Guests will feel as if they have landed in Istanbul when they see the lively open kitchen concept with modern yet traditional indoor and outdoor seating. The atmosphere is warm and social, with dynamic entertainment and service.
Located on the Mezzanine level of The St. Regis Downtown Dubai, this is a restaurant that features Turkish food cooked in a creative and modern way. We were excited to sample the dishes that remind us of our trip to Turkey.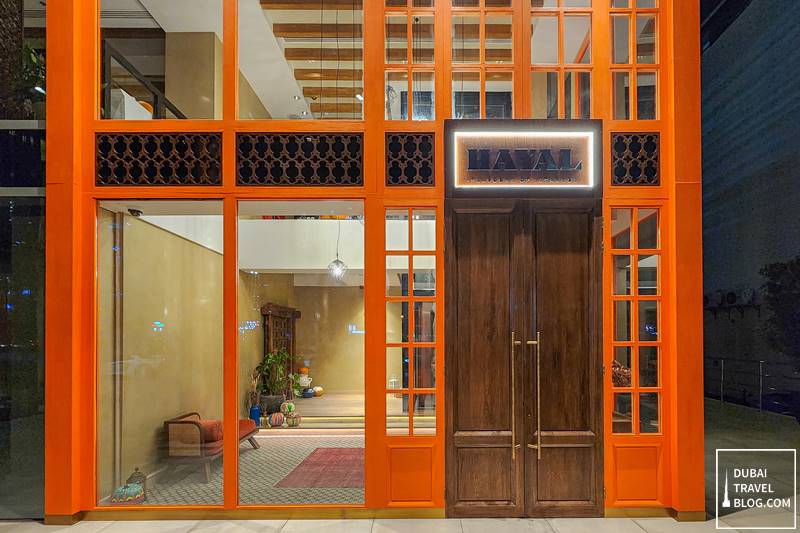 Hayal Restaurant at St. Regis Downtown Dubai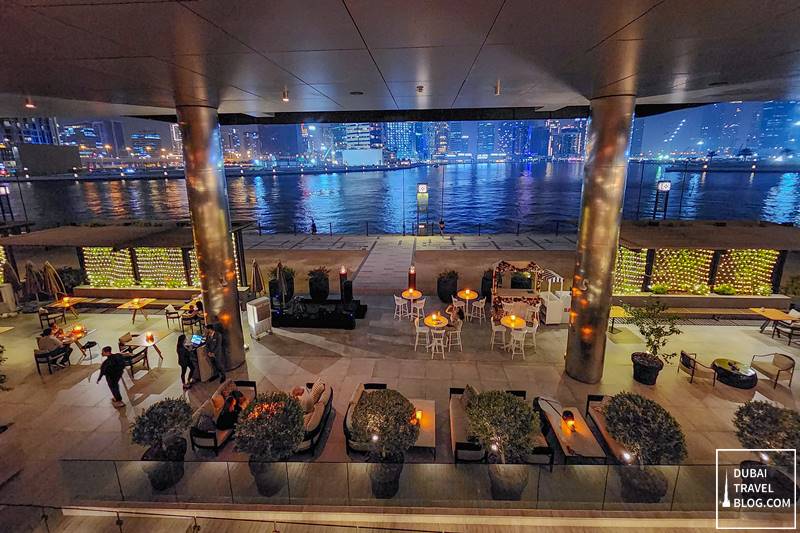 view of the Dubai Canal from Hayal – reminds us of Bosporus Strait in Turkey!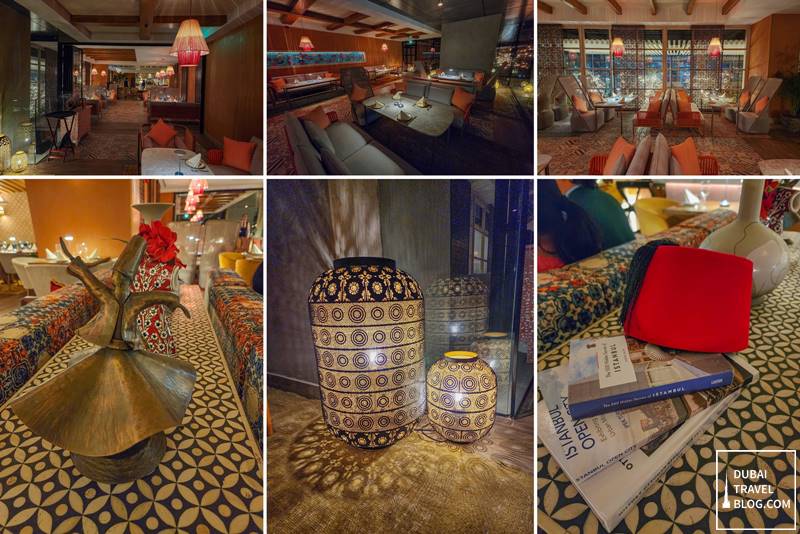 fun and colorful decor
Flavours of Istanbul at Hayal Dubai Restaurant in St. Regis Downtown Dubai
Istanbul city is known for its eclectic and vibrant vibe, which is reflected in the design of this remarkable restaurant. It combines old Turkish elements with modern features and surprises to create a cool experience.
Hayal's unique and ancient furnishings are guaranteed to amaze guests as they explore the beautiful interior spaces. Upon entering the restaurant, we were immediately drawn to Turkish art that pops off the walls and showcases various cultural aspects.
The intricate details of the Turkish-designed chairs, lamps, and colourful mosaic tiles create an overall ambiance of sophistication and elegance.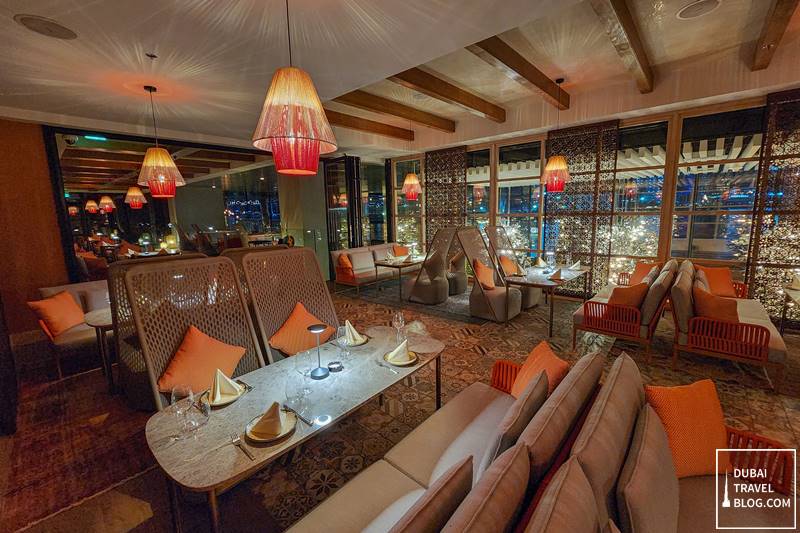 Hayal interior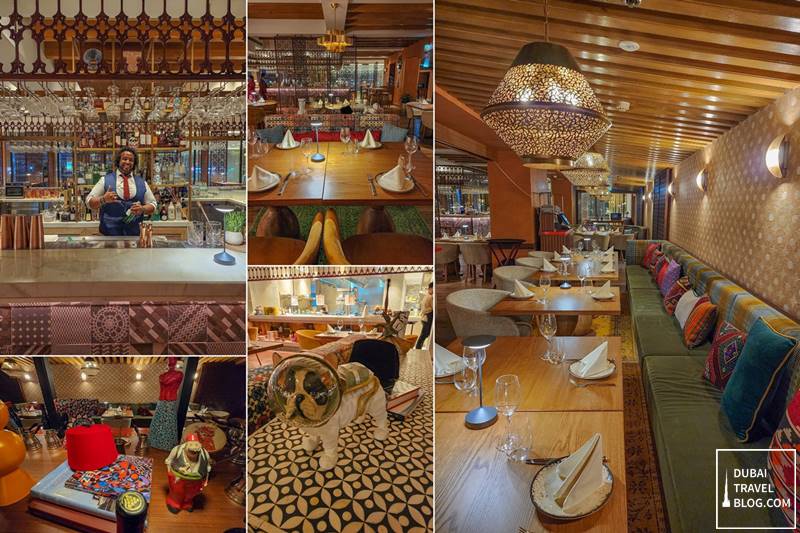 colorful interior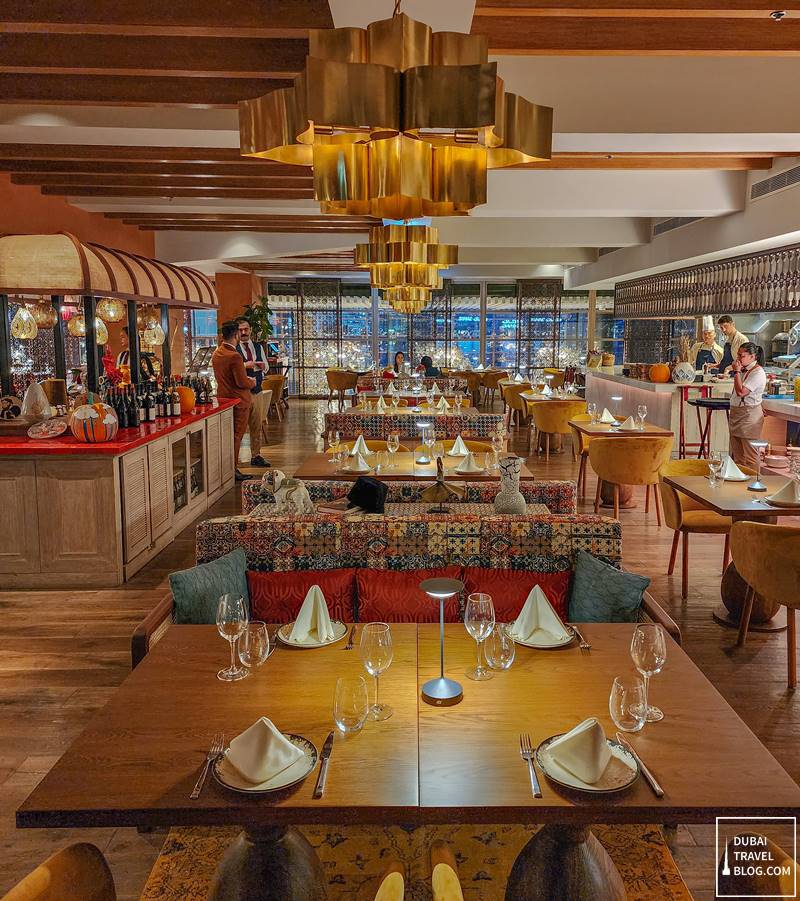 vibrant Turkish decor
Starters: Salads, Hot & Cold Dishes
We started our dining experience with a bakery basket which included a delicious assortment of Turkish pastries and bread plus condiment dipping sauces.
We also had some hot and cold dishes such as stuffed grape leaves, saksuka, baked eggplant, prawn tempura, and beef manti, beetroot salad. Among these many items, the ones that stood out were the beef manti, baked eggplant, and fresh beetroot salad.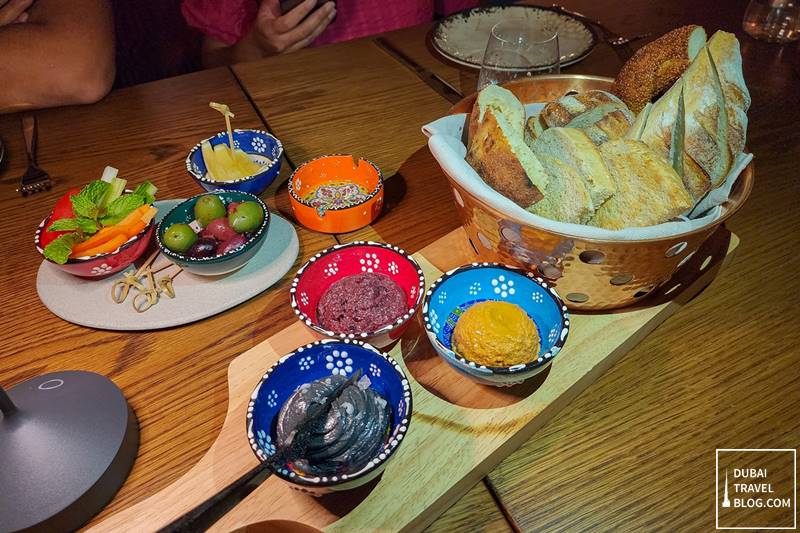 Bakery Basket – AED 35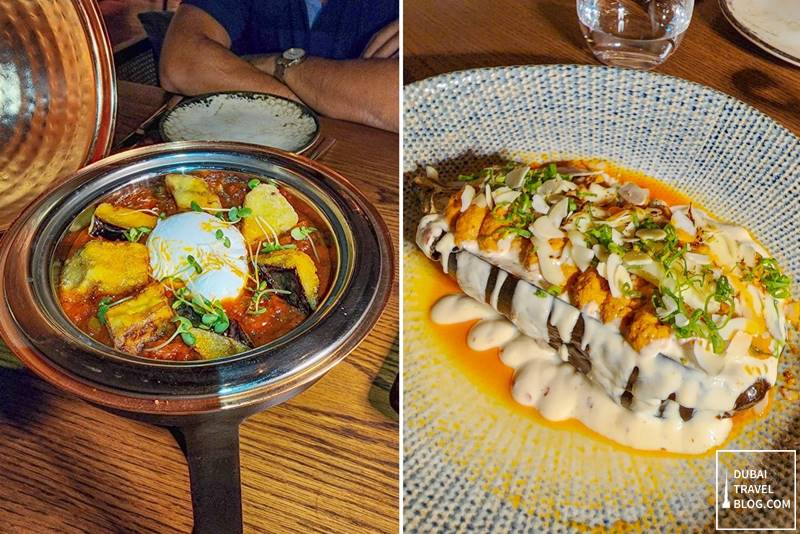 Saksuka – AED 75
poached egg, crispy eggplant, olive oil, green pepper, tomato
Baked Eggplant – AED 60
garlic butter, gruyere cheese, tahini yogurt, almonds, muhammara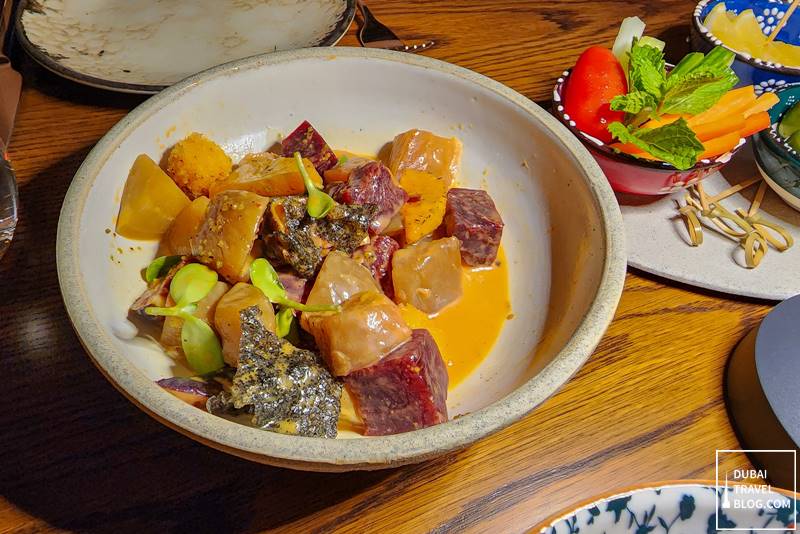 Beetroot Salad – AED 65
blood orange dressing, pistachio, figs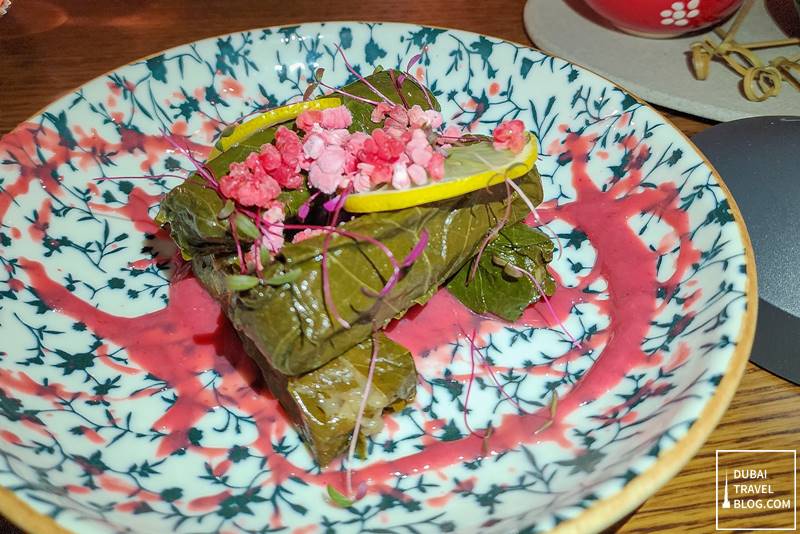 Stuffed Grape Leaves – AED 65
rice, lemon, raspberries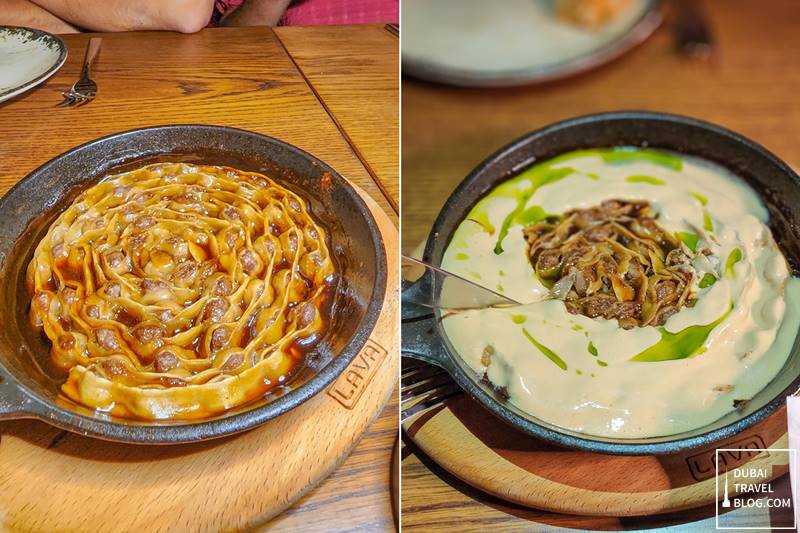 Beef Manti – AED 125
demi-glazed, smoked yogurt sauce, herbs oil
Tiger Prawn Tempura – AED 85
grape leaves, garlic-yogurt dip
Main Dishes
For the main dishes, we had a wonderful serving of grilled octopus, lamb chops, and Beyti kebab. The Beyti Kebab is a type of Turkish kebab where a tender and flavorful meat stuffing is encased with flatbread and this was a highlight for us as well as the deliciously grilled Octopus: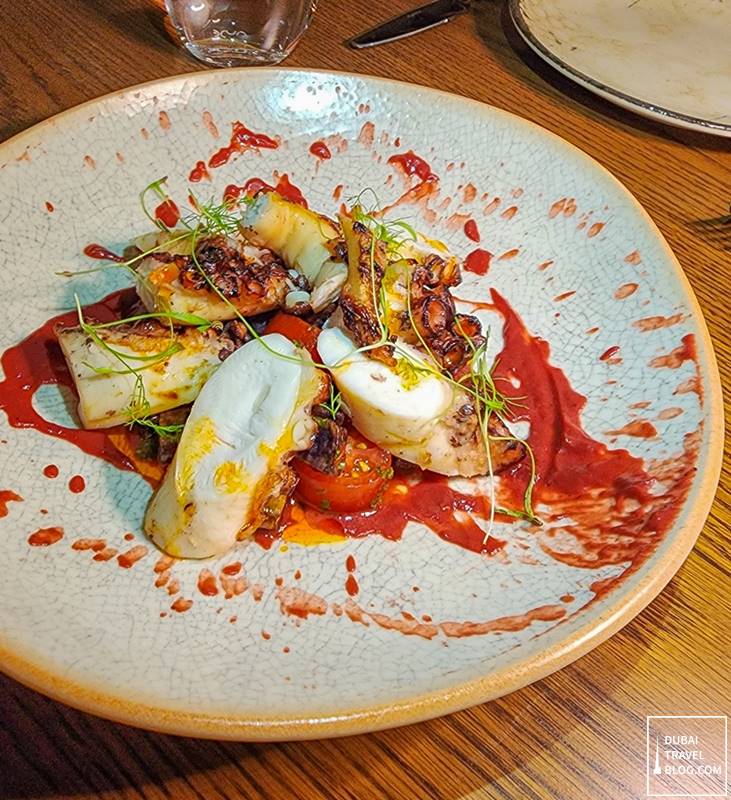 Grilled Octopus – AED 175
tomato, parsley-garlic sauce, purple potato, beetroot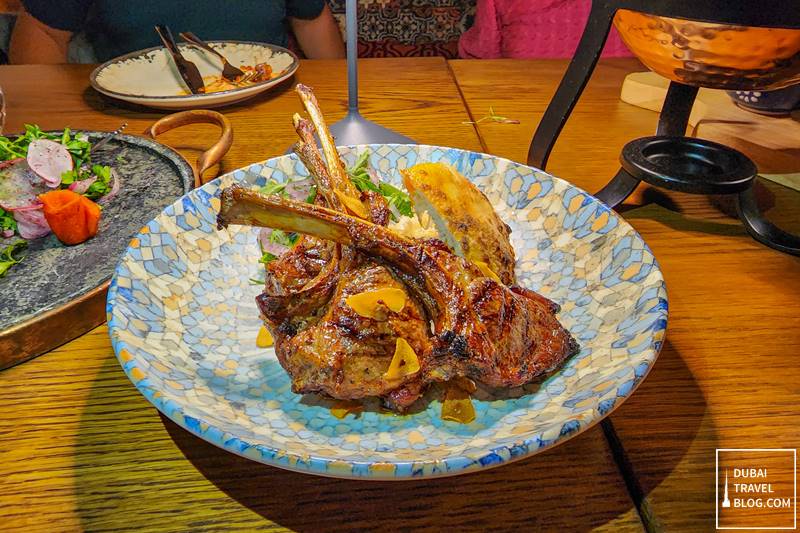 Lamb Chops – AED 175
spicy black urfa chili marinade, yogurt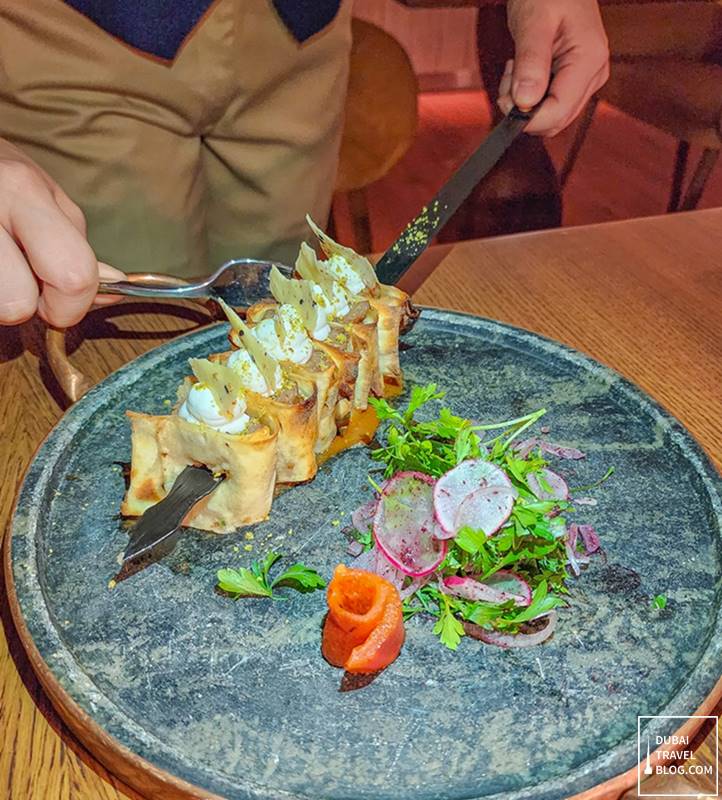 Beyti Kebab – AED 95
lamb minced, garlic yogurt, pita, tomato sauce
Drinks
Hayal features a variety of drinks as they have a full open bar. We were able to sample some of their signature cocktail drinks. Those who don't drink can opt for the signature mocktails.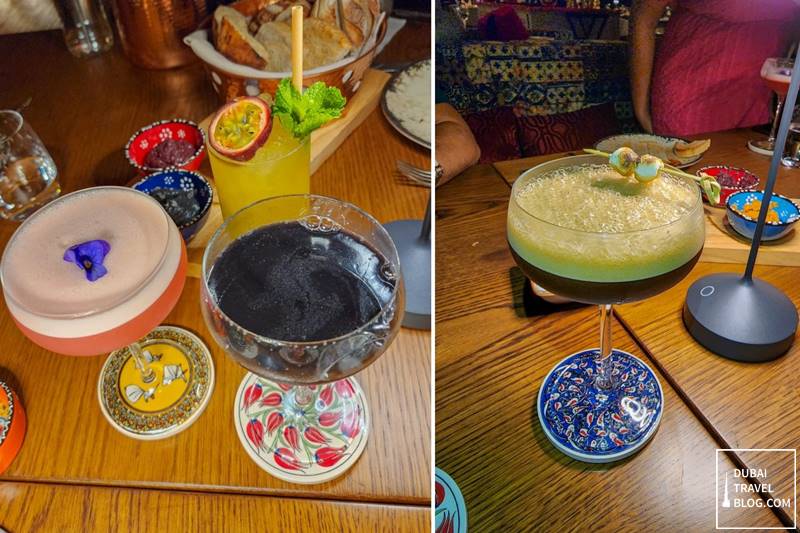 Hadise (cocktail) – AED 75
Strawberry infused vodka, watermelon juice, strawberry puree, sweet and sour mix grenadine, orange juice
Sakla Beni – AED 70
London dry gin, fresh pomegranate juice, active carbon powder, rose water, blackberry
Pehlivan (mocktail)- AED 35
fresh passion fruit, white peach puree, mint, lime, soda
Istanbul's Martini (cocktail) – AED 90
vanilla-infused vodka, patron XO cafe cold brewed Turksih coffee, salted caramel
Dessert
baklava, pistachio ice cream
For the desserts, we had a serving of their pistachio ice cream and baklava. We paired it with some Turkish tea.
Bathroom Check
Just also wanted to share this eccentric find. Aside from the interesting decorations scattered inside the restaurant, the bathroom is also something worth noting. There are some cute, quirky, and photo-worthy elements added that you may want to check it out too.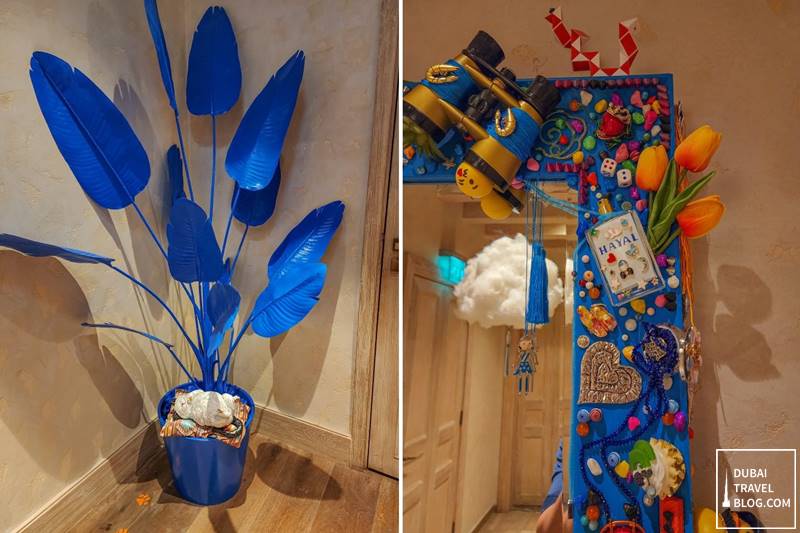 blue elements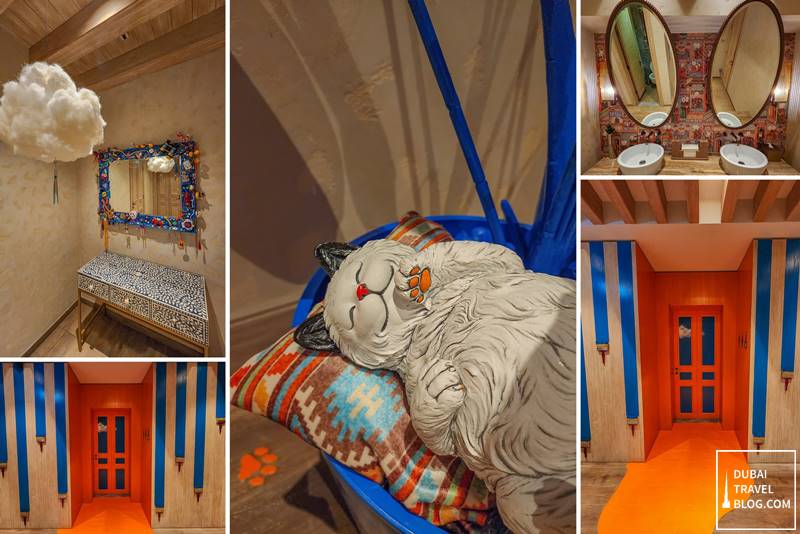 bathroom of Hayal Restaurant
The place is colorful and pretty with a great selection of Turkish food items. We were glad that we were able to get a sneak peek of the wonderful dishes that Hayal has to offer.
True enough, unlike other Turkish restaurants in Dubai, Hayal focuses on bringing a modern twist to Turkish food. It provides an unforgettable and one-of-a-kind dining experience with a focus on creativity, style, and artistry.
Video: Hayal Dubai Experience
Check out this quick video overview of what to expect from this restaurant based on our dinner experience:
42 Photos of Hayal Dubai
Here are some of the pictures we've taken during our dining experience at Hayal Dubai:
Summary
It was a fun night of good food, good company, and a lovely atmosphere. Hayal Turkish Restaurant is a place where you can come to enjoy amazing Turkish food while marveling at the creative food presentation and the cool design elements that make it stand out from other restaurants.
Check it out if you're looking for a new and exciting dining experience in Dubai.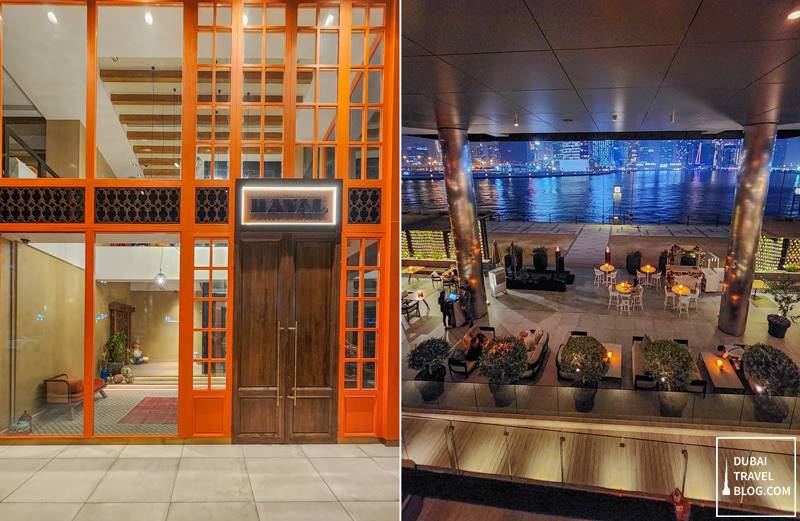 Hayal Dubai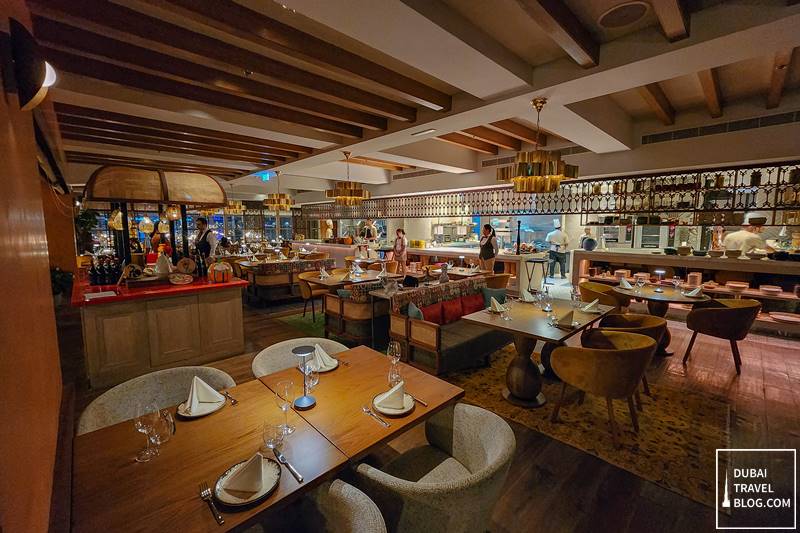 inside the restaurant
Opening Hours
Monday to Friday: 6pm to 2am
Saturday: Breakfast 8am to 11.00am / Brunch 12.30pm to 4pm / 6pm to 2am
Sunday: All day breakfast 8am to 4pm / 6pm to 2am
Contact Information
Hayal Dubai
Address: Mezzanine Floor, St. Regis Downtown – Dubai
Telephone Number: +971 45 125 533
Email: reservations@hayaldubai.com
Website: https://hayaldubai.com
Facebook: @hayaldubai
Instagram: @hayaldubai
Google Map Location
Please see the map location of St. Regis Downtown Dubai. Hayal is located on the Mezzanine floor in a separate outside entrance. Valet parking is available.