Note: This restaurant is already closed and no longer operating. 
One of our go to restaurants whenever we're not in the mood for cooking is Hay Al Qosur Restaurant. Located in The Grand Avenue in Al Nasserya, Sharjah, this is a Syrian restaurant that offers a variety of Syrian and Arabic food. My wife and I dined there one afternoon and were quite pleased with their food offerings.
The dining area is simple yet I would consider this a gem of a restaurant for the quality, presentation and the cost of their food which is very affordable.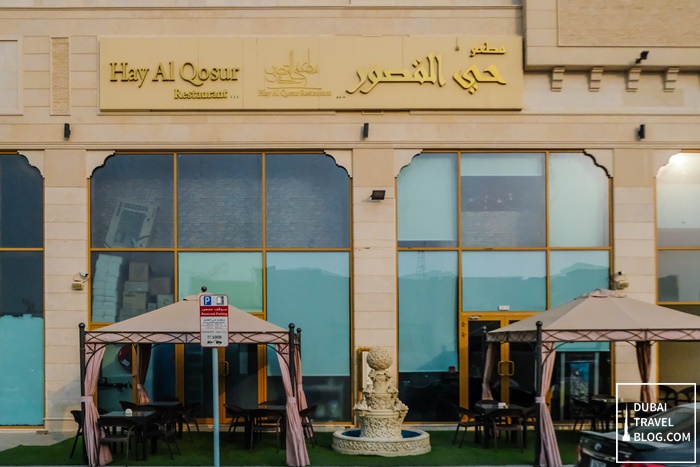 Hay Al Qosur restaurant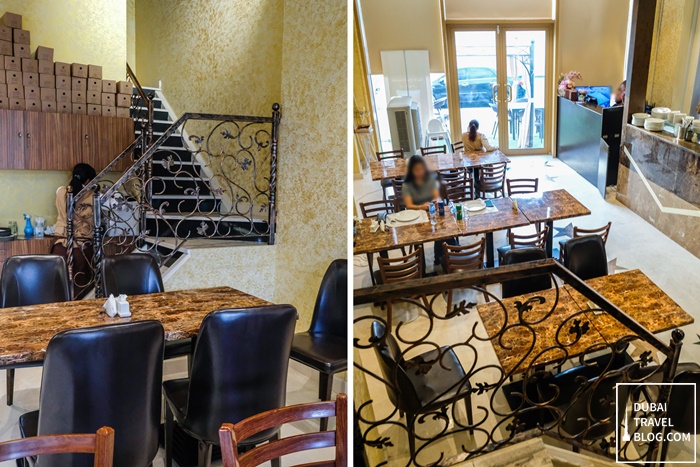 Syrian Restaurant, Hay Al Qosur, in The Grand Avenue
One thing I really like about most restaurants is the complimentary item (usually bread) and in this Arabic setting, the warm and freshly-cooked home-made Arabic bread was impressive.
For our meal, we ordered hummus, Arabic Shawarma, and Lamb Ribs. We waited a few minutes as the food are freshly prepared. They were very tasty and satisfying.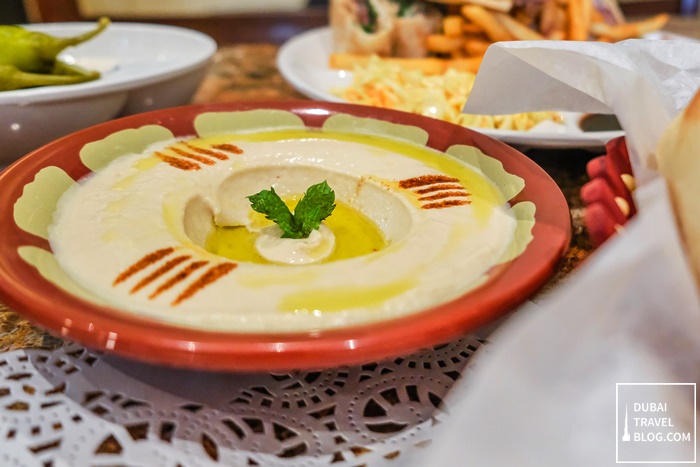 Hummus – 10 AED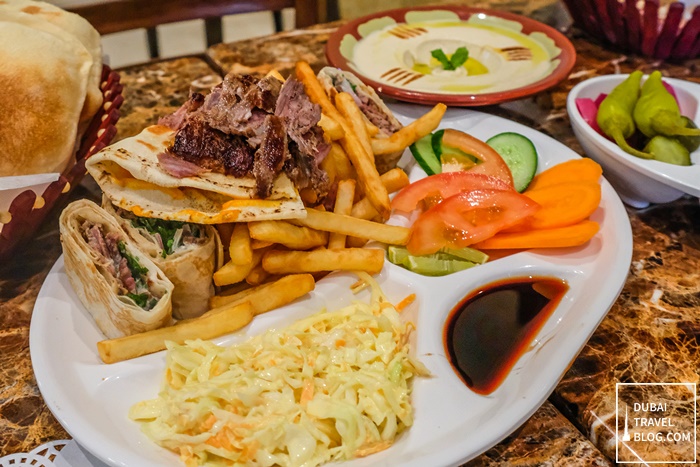 Arabic shawarma – 25 AED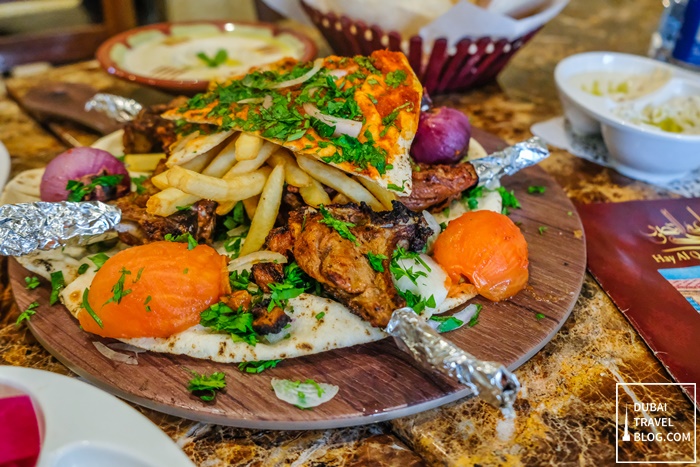 Lamb Rib – 40 AED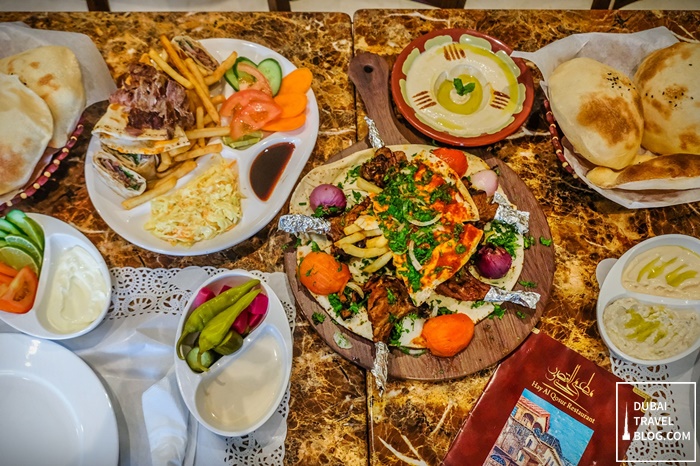 our late lunch 🙂
We were impressed by the presentation. We didn't expect a lot from how it's plated thinking it was going to be plain due to the price. The menu is very affordable yet the arrangement is elaborate and carefully crafted.
The Arabic shawarma (meat filling) was very delicious and I loved the creamy sauce mixture inside. It came with a side of coleslaw and carrot & cucumber slices.
The Lamb Ribs was also too good look to at and devour. It was paired with a side of hummus and moutabal.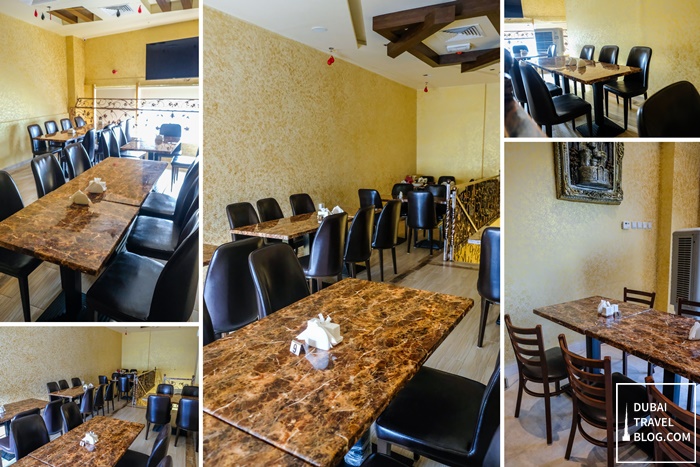 dining area upstairs for more privacy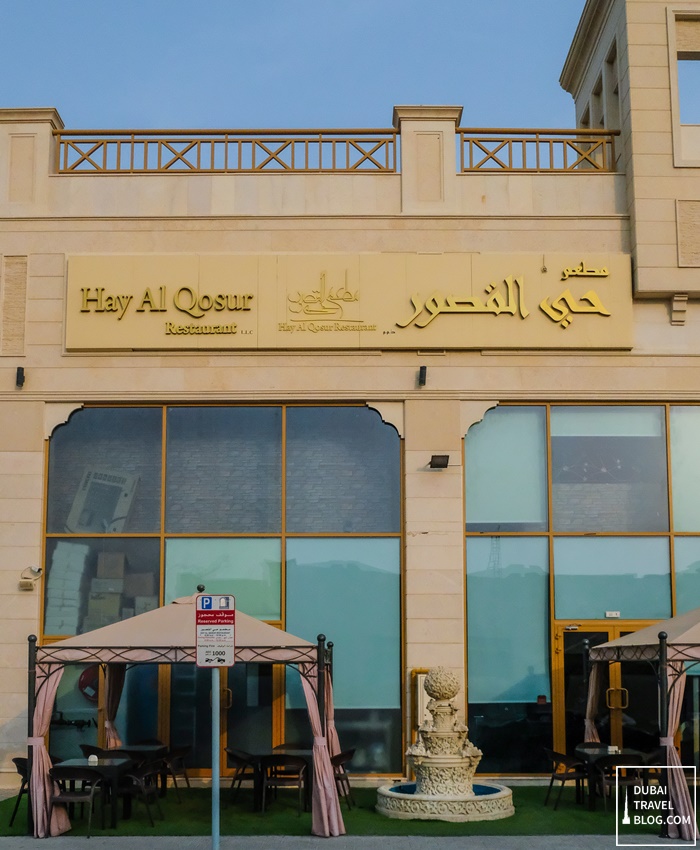 Hay Al Qosur – Al Nasseriya, Sharjah
Emirates ID office
Their shawarma is one of the best I've tasted and it's nice for us that the location is very convenient from our place even to call for delivery.
I notice a lot of cars would stop by to order take home food. They also mention that one of their best items are their broasted chicken. It's something we will definitely try in the future.
Contact Information
Address: The Grand Avenue, Al Nasserya, Sharjah
Phone: 06 882 0332
Instagram: @hay.alqosur
Google Map Location
Below is a Google map guide to the restaurant. It is in front of the Emirates Identity Authority office: