It's the 23rd season of the Dubai Global Village and this famous attraction that's great for children and families will run from October 30, 2018 to April 6, 2019.
The Global Village is the region's first and leading family destination which houses a variety of entertainment, events, and cultural activities that the whole family can enjoy.
Buy Global Village Tickets + Transfers Here
For those who are visiting here for the first time, you can expect a variety of pavilions from different countries; and each of these countries have a specialty to offer. This makes for an interesting visit as you also get a taste of the festive mood of each pavilion.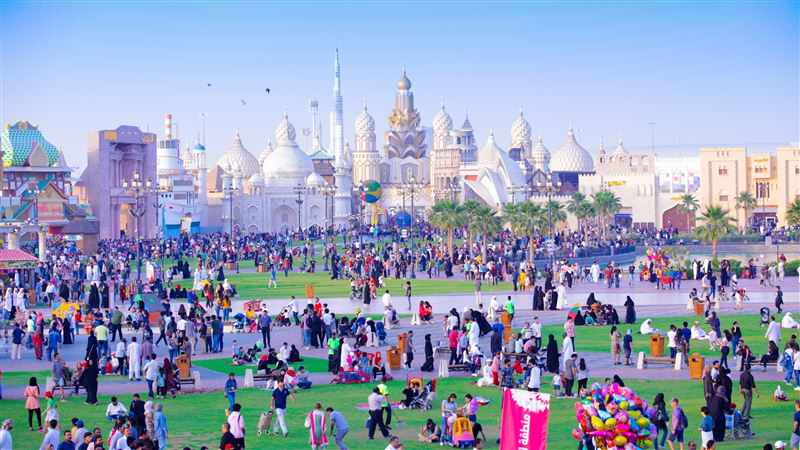 Global Village Reopens!
The theme for this season is "Explore, Experience, Enjoy. This Way!" and will have an expansive lineup of activities during the 159-day run.
There are over 27 new pavilions and over 78 countries represented through amazing landmarks. Given that Dubai is a cosmopolitan city, it will be nice to also experience the hospitality of every nationality and it will resonate here in this tourist spot.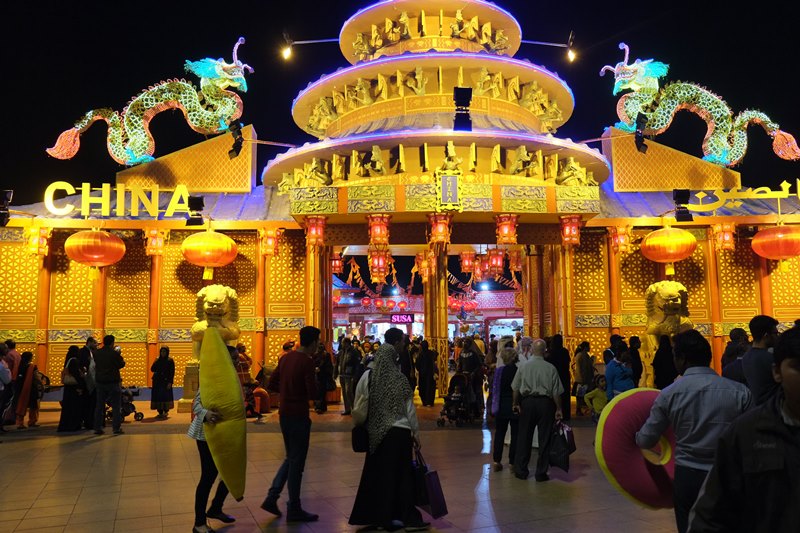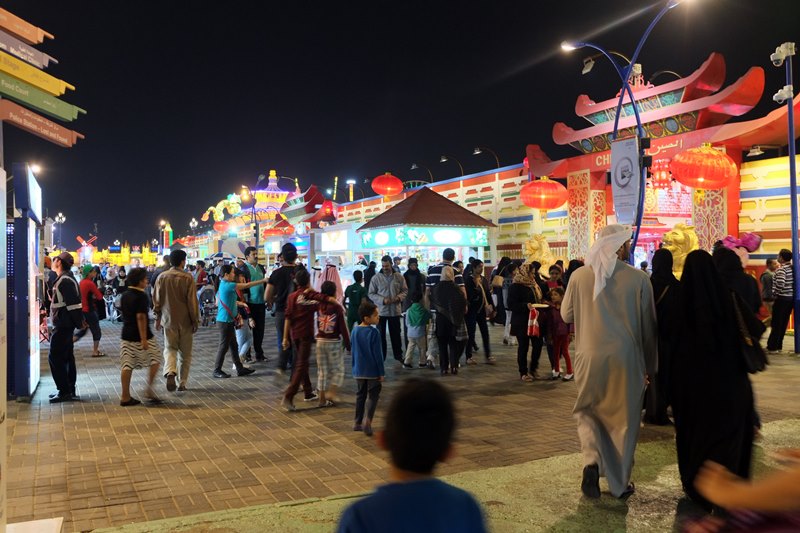 It's going to be a lively environment full of music, streetfood, handicrafts and theme rides, and markets.
Here is a list of Pavilions in the Global Village: UAE, KSA,  India, Jordan, Pakistan, Europe, Americas, Bosnia & Balkans, Thailand, Bahrain, Lebanon, Palestine, Afghanistan, Syria, Russia, Japan, Far East, China, Africa, Egypt, Morocco, Turkey Iran, Yemen, Kuwait and also AlSanaa pavilion operated by the Ministry of Human Development along with Khalifa Bin Zayed Al Nahyan Foundation pavilion.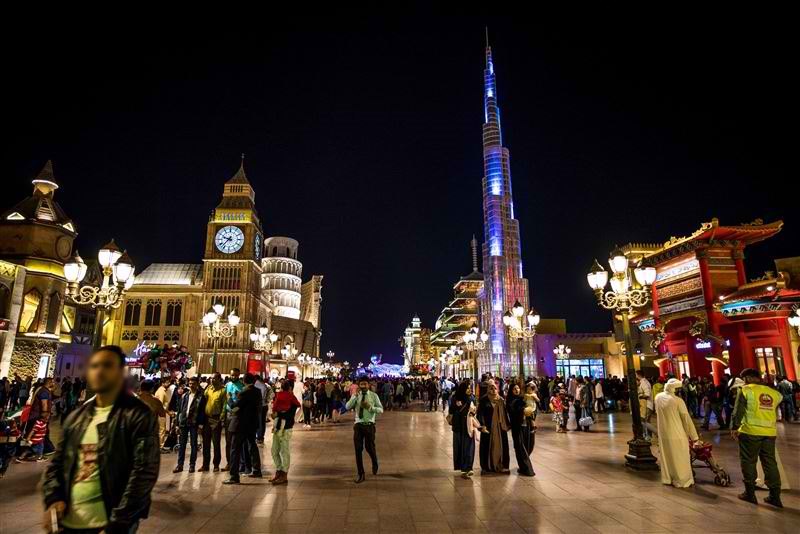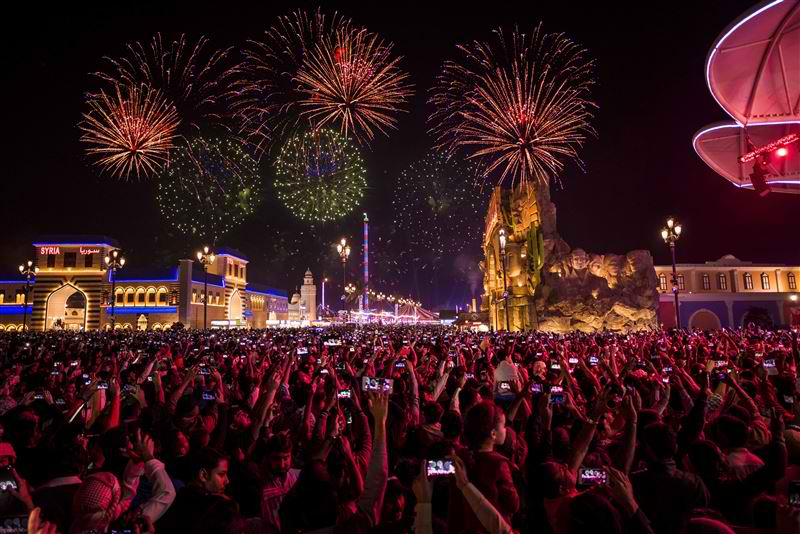 This winter season, it would be great if you can drop by the Global Village. Entrance ticket price is only 15 AED per person.
The Dubai Global Village will run from 20th Ocober 2018 to 6th April 2019. Opening hours are from 4pm to 12 midnight on Saturday to Wednesday and from 4pm to 1am on Thursday, Friday and public holidays. Take note that Mondays are dedicated to families and women only.
Dress Code: Please be advised to dress conservatively in this tourist attraction.
Buy Global Village Tickets + Transfers Here
Opening Hours
4pm to 12mn – Saturday to Wednesday
4pm to 1am – Thursday, Friday & public holidays
*Mondays are exclusive to families and women only.
Tickets
You can buy tickets directly when you visit the Global Village at 15 AED per person. You may also BUY TICKETS with TRANSFERS HERE
How to Get There via Public Transport
Global Village is located at Exit 37, Sheikh Mohammed Bin Zayed Road and Emirates Road, Dubai, U.A.E.
In case you are wondering how to get to Global Village via public buses, the Roads & Transport Authority has bus routes that lead to the attraction. Below are the buses you should take:
Bus no. 102 – from Rashidiya Metro Station.
Bus no. 103 – from Ittihad Station and will pass by Baniyas Street, Al Rebat Street, and Nad Al Hamar.
Bus no. 104 – from Al Ghubaiba Station and will pass by Sheikh Rashid Street, Al Jafiliya Metro Station, 2nd Za'Abeel Street and Dubai-AlAin Street.
Bus no. 106 – from Mall of the Emirates Metro Station.
The service runs from 3:15pm until 11:15pm, with 30 minutes of travel time.
Contact Information
Address: Exit 37, Sheikh Mohammed Bin Zayed Road and Emirates Road, Dubai, U.A.E.
Telephone Number: +971 4 362 4114
Website: globalvillage.ae
Google Map Location
Below is a map guide in case you are planning to drive to the Global Village.