The Global Village is a sensational shopping spectacle and a seasonal attraction that happens every year, during the winter months of the city of Dubai. As a shopping extravaganza, this annual event features more than twenty five international pavilions, each showcasing a particular country's products and culture.
Known as the UAE's biggest shopping marketplace, this annual event is also considered a funfair with a good selection of amusement rides suitable for both kids and adults, including Ferris wheels, coasters, bumper cars, and many more. Good luck if you can tour this Dubai attraction in one day, cause I doubt if you can given the huge area.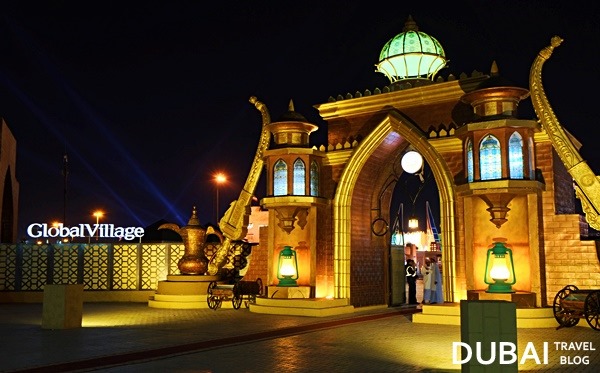 Global Village entrance for VIPs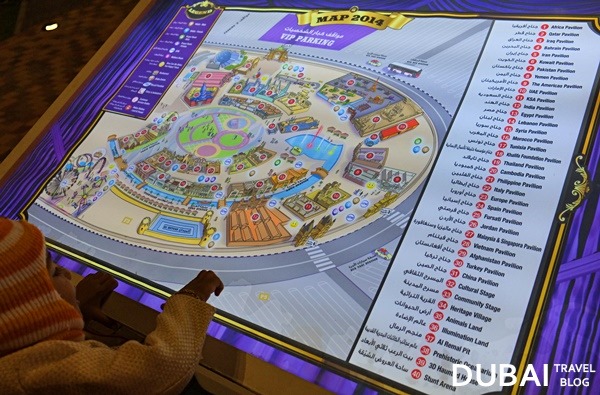 map guide to avoid getting lost
Dubai Global Village in Dubailand
Winter season is a great time in Dubai as more and more people tend to go out and spend time outdoors. Since the weather is bearable, more and more attractions are open. Restaurants are filled with patrons dining al fresco. The same goes for activities outside. The Global Village is one of Dubai's attractions that opens only during this season and it is recommended that you visit this place to get a taste of different markets offered by each representing country!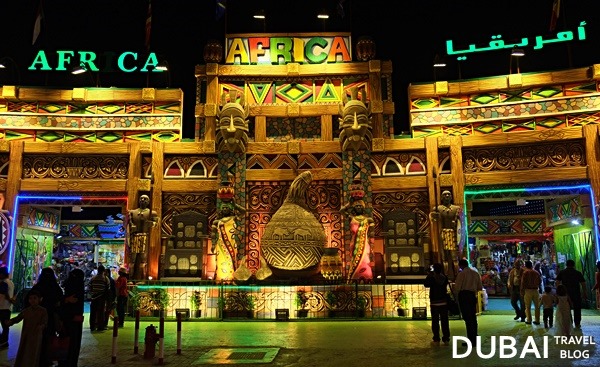 Colorful Africa Pavillion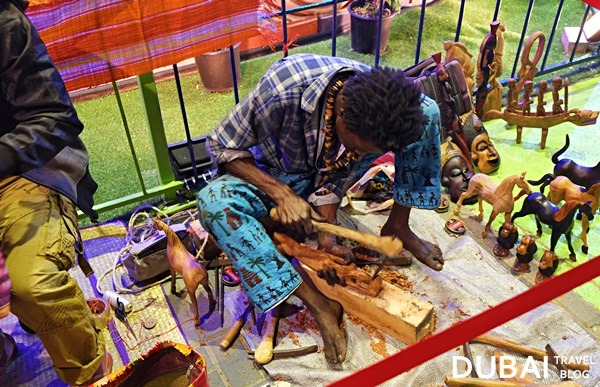 carving wood figures at the Africa pavillion
Quality Entertainment
Every day, this exposition offers a musical fountain show and a breathtaking fireworks display. It showcases a number of music and dance shows from different countries and cultures. Among the favorites and highlights of the special funfair are the 3D mapping shows, tightrope performance, Polynesian dances, Bollywood dances, trapeze artists, and Chinese Circus. To get a taste of the Emirati culture, get a load of its street shows with Emirati entertainers performing fire, drumming circle and dance shows.
This is a good place to practice your photography with so many things to take great photos of. I wish I had more time as I was not really able to take plenty of shots. But there's always a next time.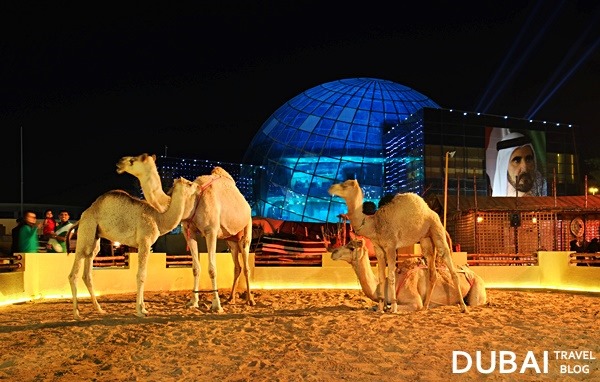 beautiful camels at the heritage area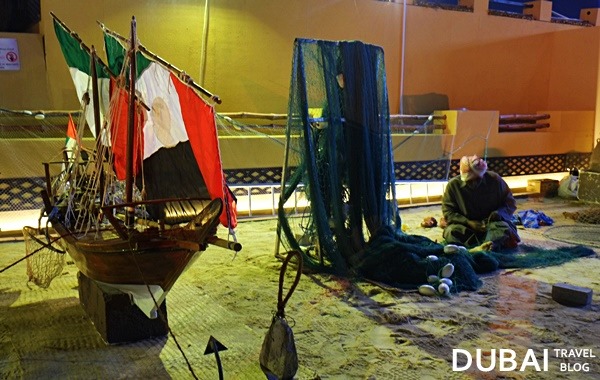 learn about Dubai's history at the Heritage Conservation area
Shopping galore
The Global Village is indeed a visual treat for shoppers and collectors of vintage items. If you love shopping, this is a great opportunity for you to lay your hands on a host of rare items that you may otherwise not see in the city. During this event, shoppers get to buy products from a wide variety of merchants, selling carpets, antique items, electronic gadgets, food, clothes, trinkets and other products that represent every country and culture across the world.
The India pavilion, for instance, sells spangly slippers and fabrics. To make your shopping experience more pleasure, the items sold in this seasonal attraction are quite affordable, especially if you are good at haggling and bargaining.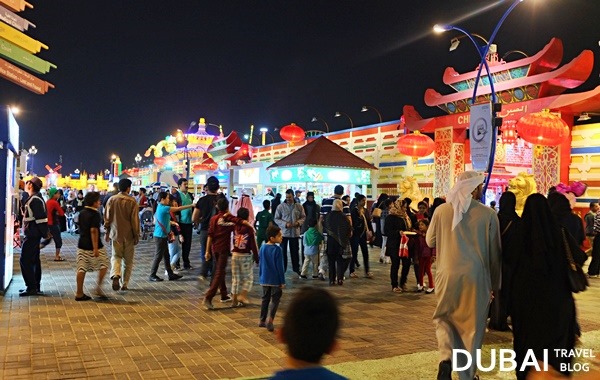 So many things to do and sights to see in Global Village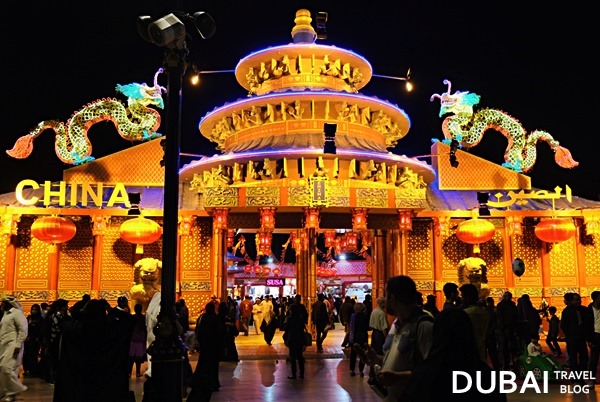 China Pavillion
Crowd and Parking Space
It can get very busy as plenty of people drop by this attraction in Dubai. There is ample space for parking and taxis are available when you get here so transportation is not that much of an issue when you go home.
Parking won't be a problem in Global Village. As one of UAE's most beloved seasonal attractions, this shopping spectacle was designed to cater over 15,000 vehicles on a daily basis. It has massive parking areas that situated just a few kilometers away from the actual place. There are round-the-clock parking shuttles that would transport vehicles from the parking area to the venue or vice versa.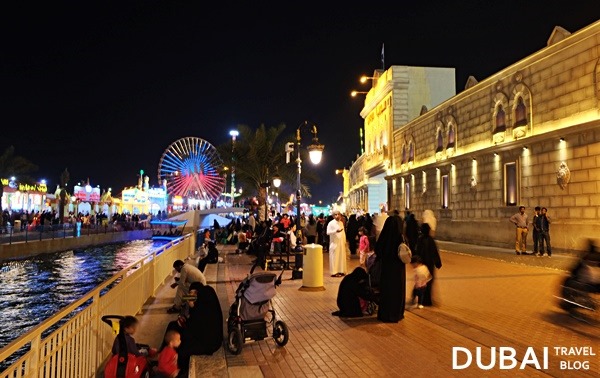 artificial lake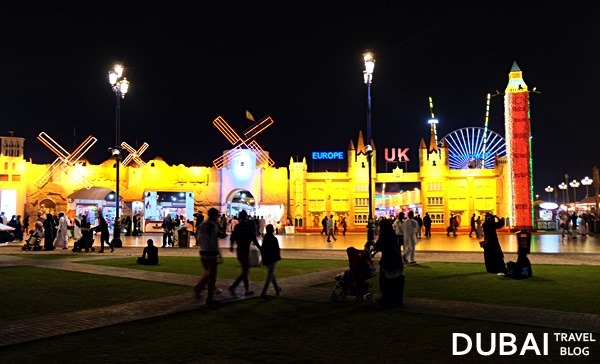 Europe UK
If you happen to visit Dubai between the months October to March, take time to view the wonderful offerings of this event. Even if you are not fond of shopping, a visit to this rare funfair is something you don't want to miss. From thrills rides to world-class cultural entertainment, there are loads of things you can do and enjoy in Global Village.
Ticket cost is 15 AED per person. Entrance opens at 4pm onwards
Address: Sheik Mohammed Bin Zayed Rd, Exit No. 37, DubaiLand
Note: Please be advised that dress code in Global Village is conservative. Ladies should avoid wearing sleeveless tops and short skirts.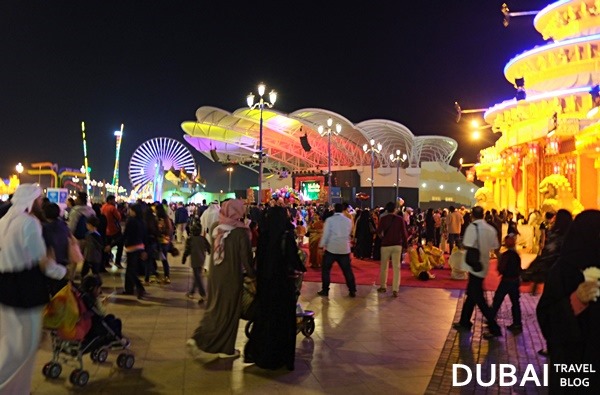 alive and colorful – don't forget the fireworks at night!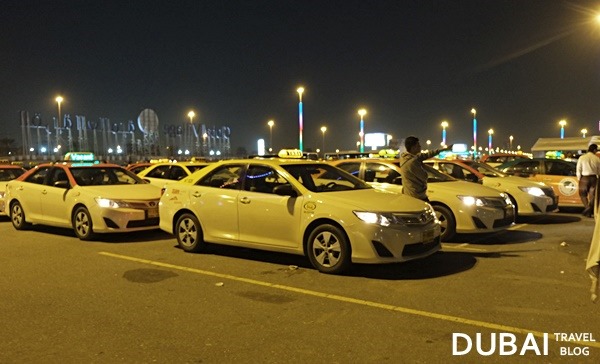 taxis outside the theme park
How to Get There Via Public Transport
Faster way to get there is by taxi but if you're going to use Dubai public transport, you can ride the metro and stop at Al Ghubaiba metro (Green Line) and walk towards the bus station to ride Bus #104.
Or you can go to the Union metro and walk towards the bus station and ride Bus #103. Bus service runs from 3:15pm until 11:15pm, with 30 minutes of travel time.