Previously called the "Dubai Arena", the largest indoor entertainment arena in the region has re-branded in an exclusive 10-year partnership deal with Coca Cola, and will now be called "Coca Cola Arena".  Below are some pictures of what you can expect inside this new entertainment and events hub.
Also Read: Hub Zero Virtual Gaming Hub at Citywalk Dubai
Located in the heart of City Walk, Dubai's lifestyle destination, the Coca-Cola Arena is a 15-minute drive from Dubai International Airport and a 5-minute walk from the closest Dubai Metro Station. This will house various live entertainment venues, sports tournaments, musical performances, e-games, etc. The Coca Cola Arena will become a major venue to provide a multi-functional destination for various events.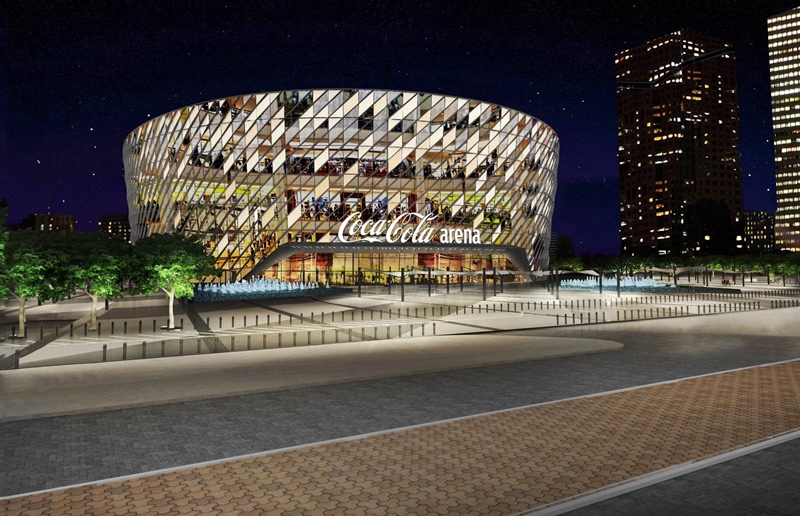 PHOTOS: Coca Cola Arena at Citywalk by Meraas
Opening in June 2019, the Coca-Cola Arena will revolutionise the live entertainment industry in the UAE and throughout Middle East.
Capable of hosting live shows 365 days a year, the fully air-conditioned, 17,000-capacity arena will establish Dubai as a major destination on the global events circuit.
The Coca-Cola Arena's unique automated seating design means it can be adapted to international and local events of all sizes, from sporting tournaments, e-gaming, comedy and live theatre and musical performances, to conferences, gala dinners, AGMs and weddings.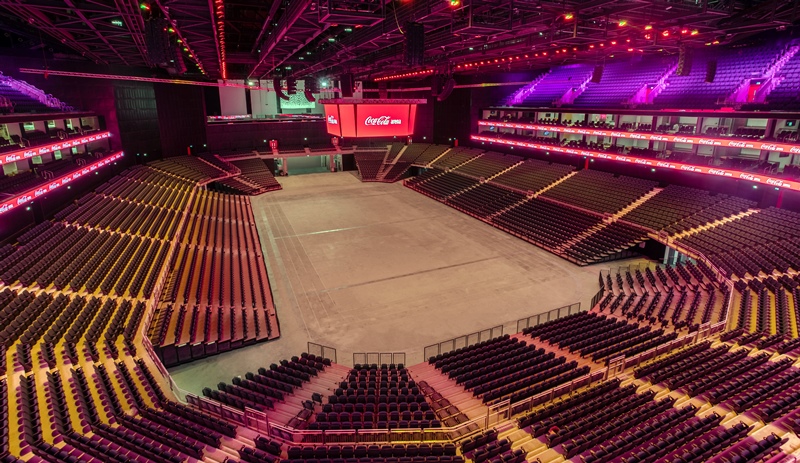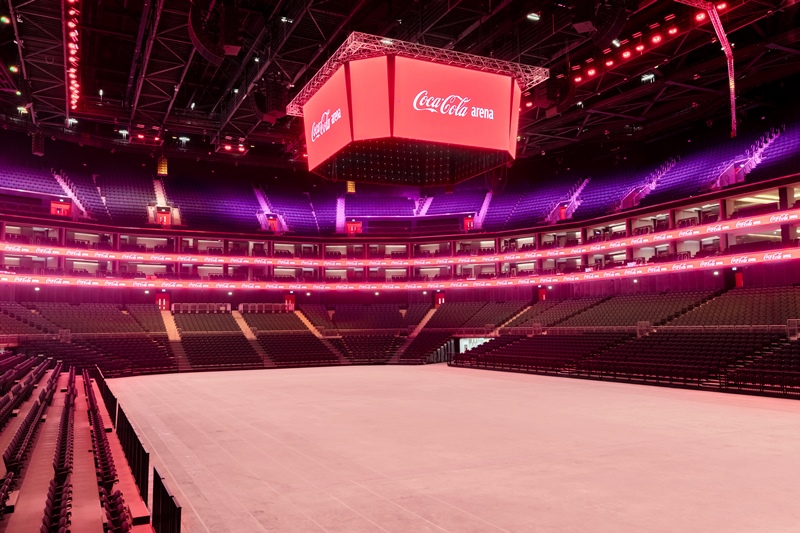 Biggest Indoor Entertainment Venue in Dubai
Headed by Meraas, the Coca-Cola Arena will have the capacity to host huge scale live events 365 days a year. While adding another dimension to Meraas' diverse portfolio of projects, the arena will also bolster Dubai's status as a year-round global tourist destination and foster the development of Dubai as an all-inclusive modern metropolis for its residents.
Meraas Group Chairman His Excellency Abdulla Al Habbai commented on the momentous announcement: "We are proud to have a company of such worldwide renown as Coca-Cola taking on the naming rights for the arena in the long-term. It is a testament to the unrivalled positioning of Dubai as a global tourism, leisure and entertainment hub.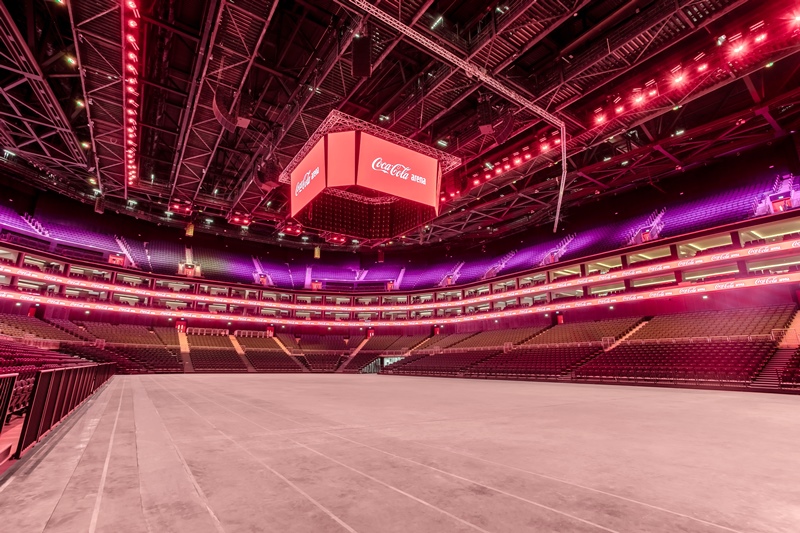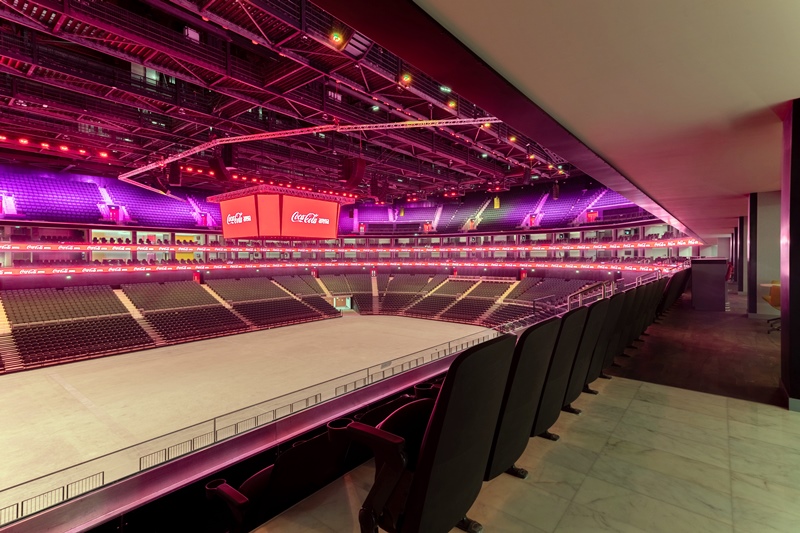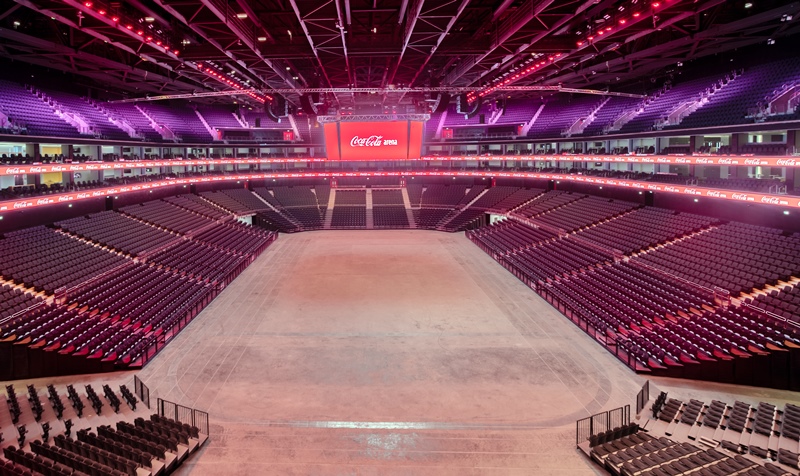 Location: Coca Cola Arena
In case you are wondering where is this located, below is a Google map guide to the location of the Coca Cola Arena for your reference: