We had a wonderful Saturday brunch at Bab Al Bahr Restaurant in Ajman Saray, a Luxury Collection Resort. The restaurant is situated in an idyllic setting overlooking the Arabian Gulf and offers some of the best views of Ajman while having a fantastic meal al fresco.
It's been a while since we experienced an afternoon brunch in the UAE and what better way than to experience it outdoors while the sun is up and the weather is cool? It's really different when you dine in the beach area where you can see the waves and even the pool.
It took us about an hour's drive from Dubai to get to the emirate of Ajman. The drive was quick and easy as we passed through the emirate of Sharjah to get to the resort. With a wonderful view that awaited us upon arrival, we were thrilled to have chosen this venue for our special Saturday brunch.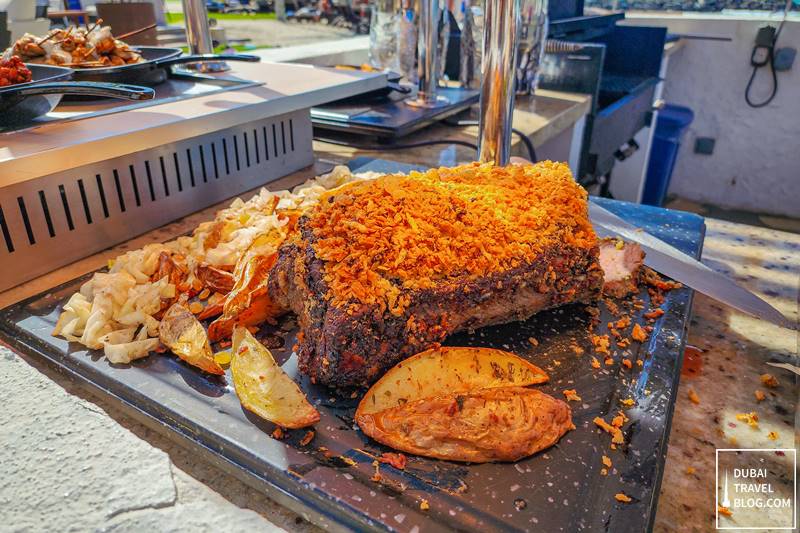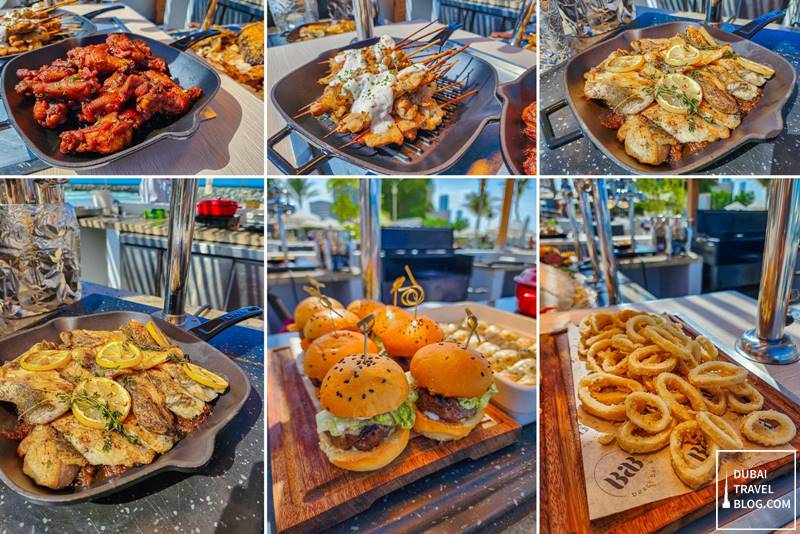 Bab Al Bah Beach Bar & Grill Restaurant in Ajman
Bab Al Bahr Beach Bar & Grill is the place to be for an unforgettable experience. Its newly designed space channels a chic beach vibe, with modern yet organic aesthetics that catch the eye and make it a standout destination in its vicinity. From morning until night, guests can expect more than just delicious fresh grilled dishes—but also top-notch entertainment, socializing spots and cozy areas perfect for relaxing and unwinding.
The restaurant was designed to cater to everyone's individual needs and preferences, offering something for everyone. From cozy breakfast options, and lunch specials to dinner feasts cooked up by talented chefs, Bab Al Bahr elevates each meal into an unforgettable experience. Guests are invited to enjoy all the fun of the beach without leaving their seat—with live music performances providing a unique soundtrack while they sip on signature cocktails or beer from the bar.
Not only is Bab Al Bahr a spot for great food and drinks, but also a place to socialize with friends or spend time with family. The outdoor area is complete with lounge chairs, comfy couches, and tables ready for any occasion—from special celebrations to casual get-togethers under the stars. With its stylish setting and welcoming atmosphere, Bab Al Bahr invites you to come to explore all it has to offer!
What is BAB Brunch?
Bab Al Bahr Restaurant offers an amazing brunch experience called BAB Brunch. It's a sophisticated yet relaxed setting, with food stations and plenty of delicious cuisine. From seafood to meats, and salads to desserts, there's something for everyone.
We usually end our brunch early but because of the wonderful view of the beach and the great weather, we took our time and enjoyed the afternoon. After all, we don't get to enjoy a meal by the beach every so often, much more a luxurious buffet spread with some interesting drinks!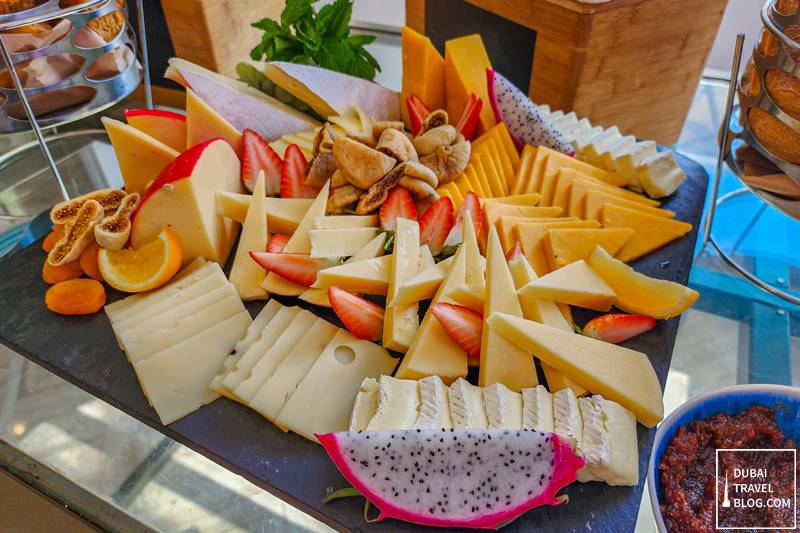 Food Buffet
We started with an array of starters and salads that included freshly prepared salads, dips and canapés from the live cooking station. The selection was quite extensive with both cold and hot options available. There were a variety of main dishes including seafood, crabs in curry sauce, calamari, salmon, chicken skewers, and grilled beef.
There were some fresh salads, bread and cheese, and a ceviche station. Towards the end, we had desserts that consisted of delicate pastries and cakes, and an ice cream station.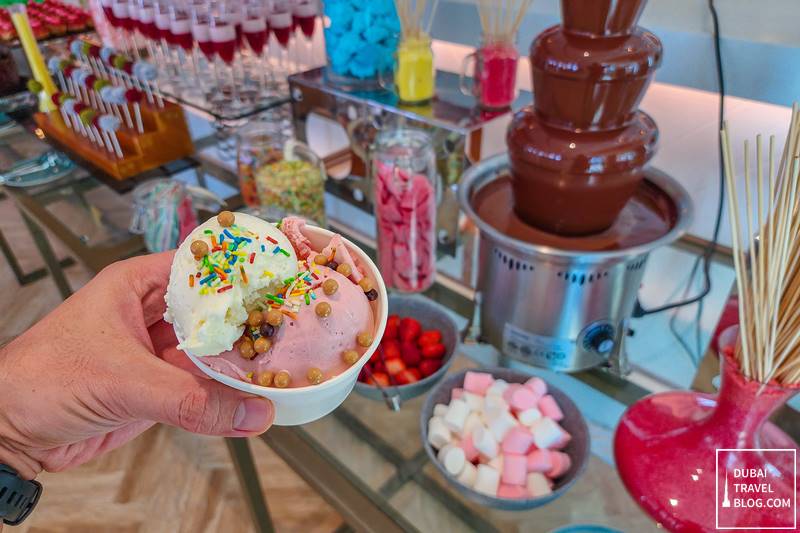 Drinks
We also enjoyed the drinks section which included handcrafted cocktails made from premium spirits combined with seasonal fruits for a unique taste. There was even a spritz bar where you could ask for a custom cocktail.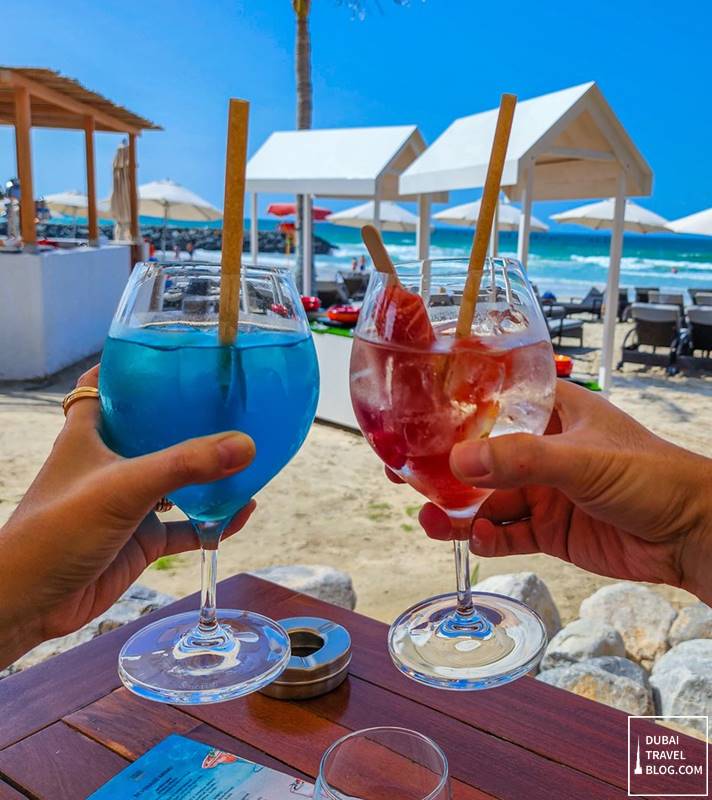 35 Photos of Bab Al Bahr Brunch in Ajman Saray Resort
Here are some photos of the brunch based on our visit:
Video: Ajman Saray Saturday Brunch
Check out this video clip preview of what you can expect during this Saturday BAB brunch:
Discover BAB Brunch, Every Foodie's Fantasy!
Experience a unique beachside brunch scene featuring a sumptuous buffet of grilled premium meats, fresh seafood, live cooking stations, delectable desserts, a spritz bar and an outdoor BBQ station paired with bespoke handcrafted cocktails and beverages!
What's more, our resident DJ will add a flair to your Saturday brunch experience with a selection of lively beats.
AED 189 per person with soft beverages
AED 249 per person with house beverages
50% OFF for children between 6 to 12 years old
Children under 6 years old dine with our compliments
Every Saturday 1pm to 4pm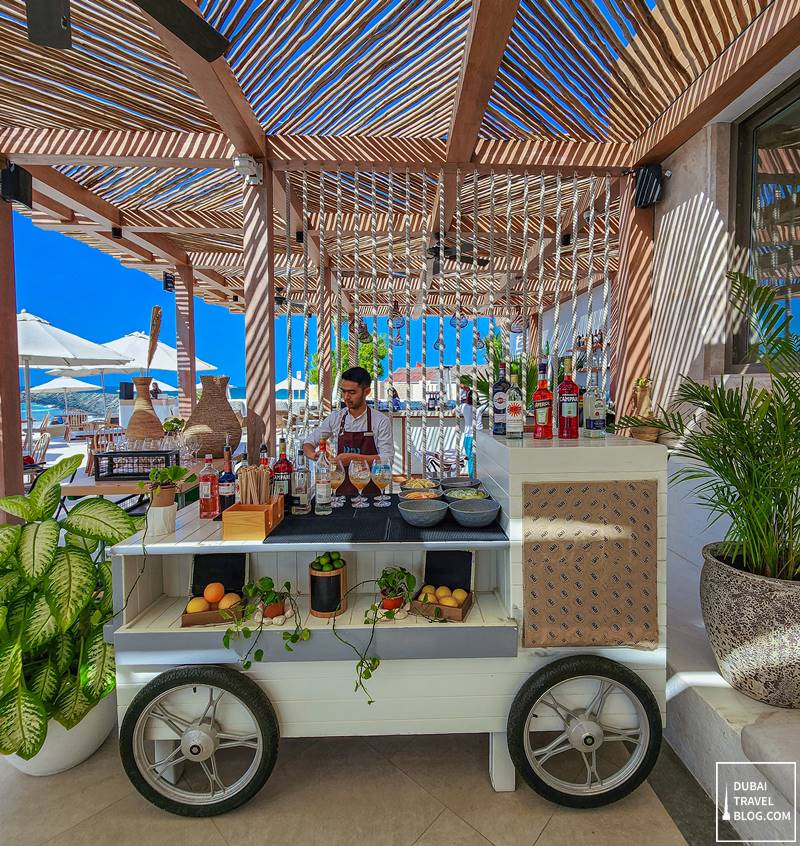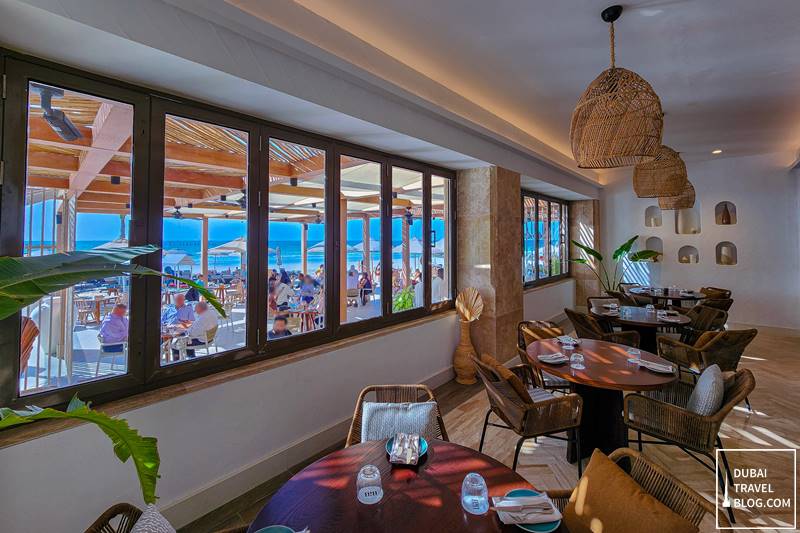 Contact Information
Bab Al Bahr Beach Bar & Grill
Address: Ajman Saray, a Luxury Collection Resort
Telephone Number: +971 6 714 2222
Email: info.ajmansaray@luxurycollection.com
Google Map Location
Please check out this map guide to get to Ajman Saray Resort and to Bab Al Bahr Beach Bar & Grill: