Meet Ahmad Ali Sumaiti and Abdallah Al Obeidly. They are the founders of MyDeleel, a company that aims to showcase an authentic Emirati experience by exploring the UAE through the eyes of actual locals.
Deleel is an Arabic word which means 'guide' – someone who enlightens people on the local culture and heritage of the land. MyDeleel wants to connect visitors and expats to rediscover the emirates through tours and activities that are less travelled.
I got to interview Ahmad and Abdallah for this UAE Profile feature and learn more about their cause. They noticed that the attractions that are mostly visited in Dubai are commercial establishments. They want to change this statistic and promote culturally-oriented tours as well as encourage learning about the heritage of the UAE.
These Zayed University alumni want to standout in the tourism industry through their unique services. They also want to lead other locals into joining this experience via MyDeleel platform.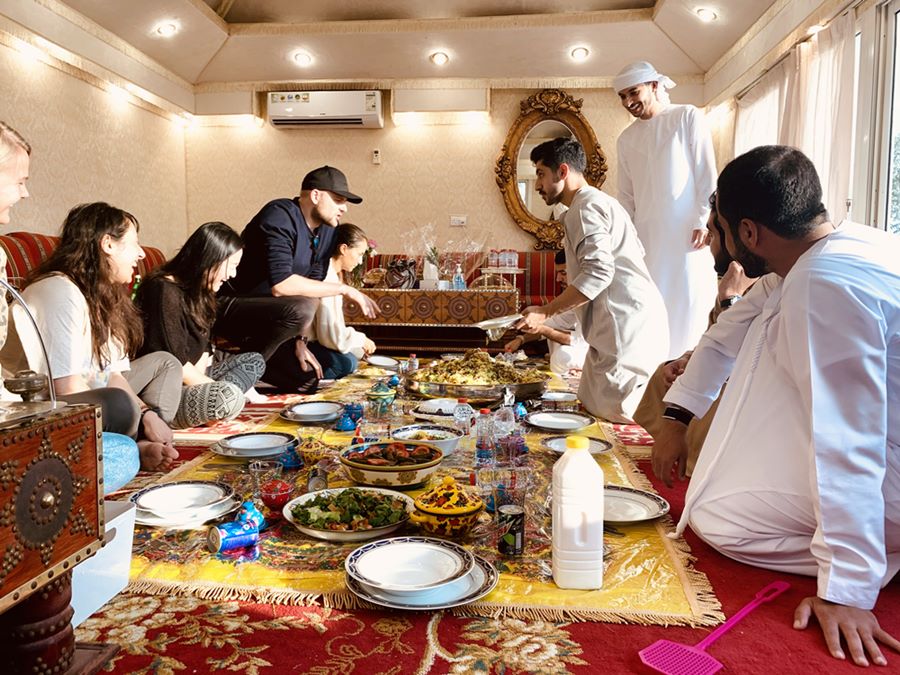 Interview with MyDeleel Founders, Ahmad and Abdallah
What I appreciate about Ahmad and Abdallah is that they really want to promote Emirati history and culture and debunk misconceptions about their country. Browsing through the MyDeleel Instagram page, you can find helpful information and tips about the UAE.
Their posts also deviate from the glitz and glamour that Dubai is already known for and they focus on authentic experiences that leave a lasting impression to their viewers. Check out the rest of our interview below!
1. Tell us a little about yourselves.
First of all, me and Abdallah met in Zayed University. Both of us were majoring in Human Resource Management. We easily got along as we had similar interests and goals. This is where everything started as we noticed that both of us had this urge of starting a business.
Later on Abdullah joined me in the Knowledge and Human Development Authority (KHDA) and this is where we started exploring more opportunities. KHDA empowered us to handle external delegations coming to our workplace. This is when we started talking in front of a crowd and we decided to join the tour guiding program offered by Dubai College of Tourism.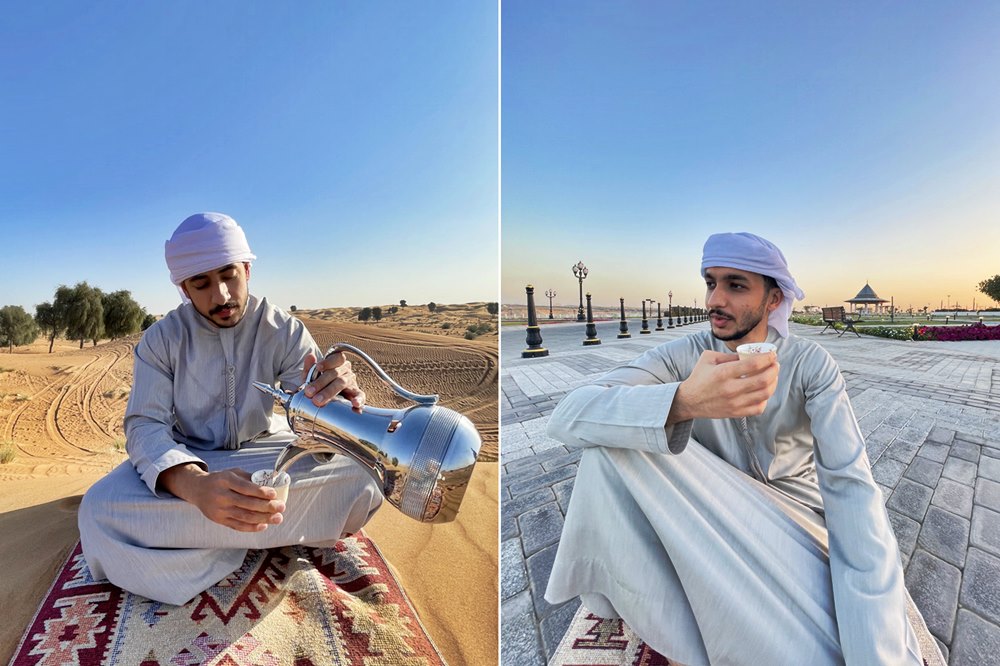 MyDeleel is not only a tour guiding company. We offer an authentic Emirati experience and services that are unique to the market. For example, a Day in Majlis is a specific service where were we bring guests to visit us in our homes and sit in our guest room which is the majlis. We explain how the majlis transitioned onto what is now a day-to-day meeting room. We get to share stories while enjoying Arabic coffee.
Another unique service is the Day in a Farm. We take visitors to our farm and experience how our ancestors used to live. We go on a hiking adventure around the dams that are located near the farm and also witness a beautiful view of the sunset. These are just some of the services and we offer many more that are unique to the market.
We have just announced a new initiative that is called MyDeleel X. In this initiative, we look for people with talents, crafts, hobbies, etc. to collaborate with. The idea would be to feature them in the MyDeleel platform and if people are interested we would generate a session out of it.
We wanted to be unique and come up with something that's new to the market and not focus on the ordinary.
View this post on Instagram
3. What are your most successful tours?
The successful tours depend on the number of people attending as well as how many hours they have available. The tours also depend on the season, if it's during summer or winter.
One of popular tours we've introduced involve a Street Food Tour around Old Dubai. The idea is to take people to food places that are not expensive and this is where we give an introduction about the culture and traditions. During the street food tour, guests can try food from different cuisines around the world.
However if it's a big group, they usually go for the Day in a Farm tour since it's the most intense and takes almost 6 hours.

4. What's a common misconception you've heard from your clients about Dubai or the UAE that you try to dispel?
We have heard many misconceptions during our journey starting from the course we attended to get the license till today, some examples include:
all Emiratis are rich,
Dubai is a country,
lack of women empowerment,
no activities during summer,
locals are not approachable.
These questions at times are addressed during our tours and we try to clear them out every time.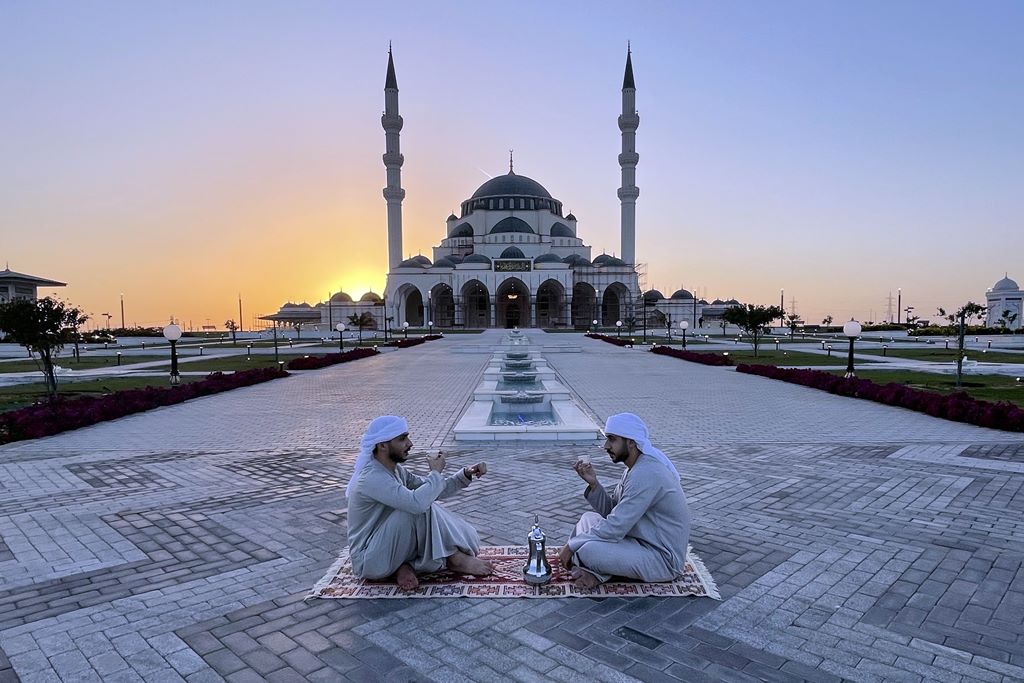 5. Tourism has been greatly affected because of the pandemic. How are you coping and dealing with it given the restrictions?
One of the main goals of starting MyDeleel is to take people on a virtual tour through our platform and promote the UAE. So it's not necessarily that people go out with us on a tour to get info about the UAE and its culture.
We target different themes on a weekly basis. For example, the upcoming week would be attraction and places to visit in Ras Al-Khaimah.
Another project that we've launched is a collaboration with UAE talents for various outdoor activities. Many people are bored going to malls, coffee shops, or staying at home so through us, they will get the chance to go out and explore. There are activities like hiking, yoga, street food, and much more.
6. What are your top places to visit/attractions in the UAE?
The whole UAE is beautiful. However with the current weather I would recommend exploring outdoor places :
Wadi Shawka
Al Faya Desert
7. What are the restaurants that you recommend in the UAE?
8. Name some personalities that you look up to and why?
Come up with something innovative and don't just follow the trend. Always remember that you are not only representing yourself you are also representing your country so you have to monitor yourself and your actions.
View this post on Instagram
Connect with Ahmad and Abdallah on Social Media
Instagram: @MyDeleel
Facebook: @MyDeleel
*Images Provided by Ahmad and Abdallah.