While everybody else is looking for a dusky or royal location to get married, you can call yacht rental Dubai to book a yacht.
If you are a couple who has a dire addiction towards doing everything 'in a different way' you must be looking for options to plan your wedding differently too, so cheer up creative people are never out of ideas.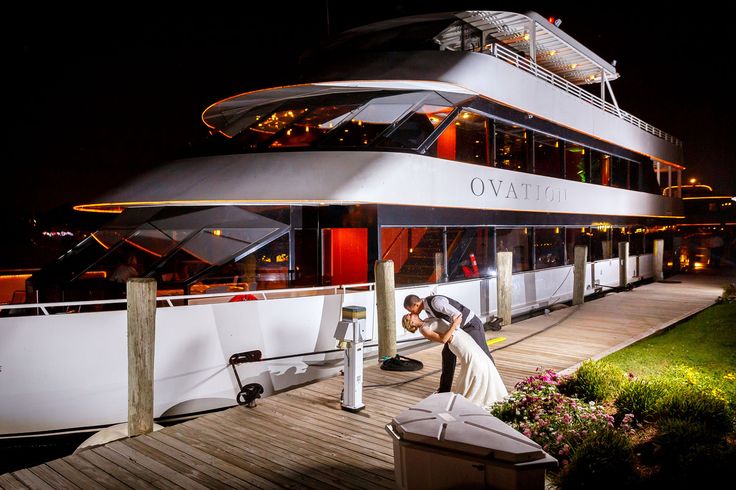 In a world full of people 'getting married on a beach' be someone who is 'getting married on a boat'. Finding it weird or ugh? Jokes on you. Tying knots on a yacht is the new cool now. You can kick-off your new life in the middle of ocean, where there are no boundaries and endless peace and beauty, what else you want to start off your married life with?
A yacht wedding might seem 'too much' or 'too expensive' to you or even 'too fancy' but trust us, IT IS NOT. In fact it is very cheap as compared to a regular wedding destination and plays a great part is reducing your pre-wedding stress.
A trip to Dubai is incomplete without yachting and if you are currently in Dubai for your wedding you have a golden chance to arrange a graceful wedding on a luxury yacht.
You can comfortably adjust a yacht wedding according to your own budget and preferences. Not just that, there are other perks of getting married on a yacht, scroll down!
Surprisingly Affordable Venue
If you think a fancy yacht wedding ceremony is expensive then you are just very wrong because it is not. You can go for the one that suits the type of your event and obviously the budget. It is as simple as you choose or luxurious as you want. You can have your wedding in a most exceptional way by taking it to through the waves of water. Start off your new life ahead in the deep blue ocean of endless love, peace and comfort. This incredible venue is an ultimate 'so much in so less' package.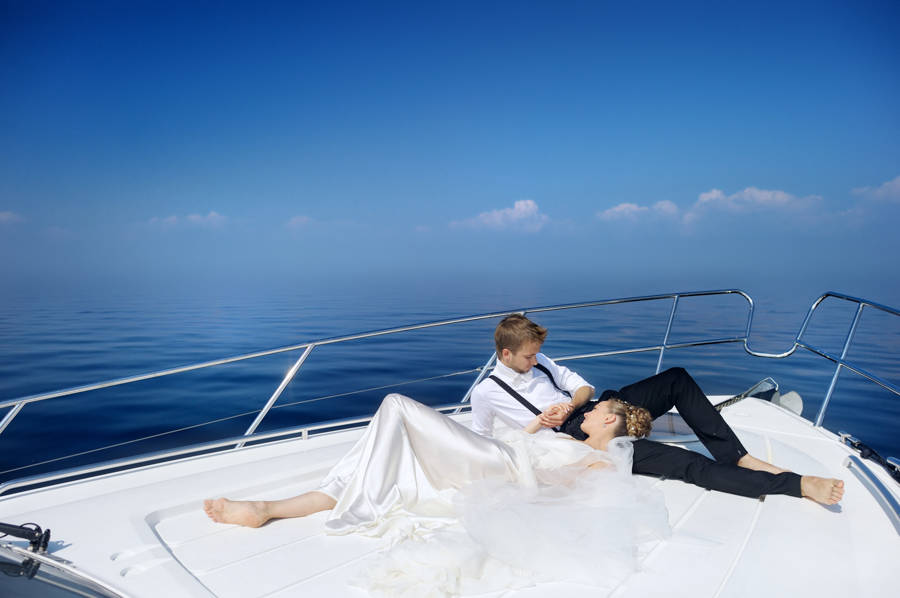 Extraordinary Photographs
Photographs are the most essential thing about a wedding, let it sink in. You can have stunning photographs if you are planning your wedding on a yacht. The photographers have endless opportunities to capture the love and romance from different angles. Your portraits can flawlessly emerge into the beauty of deep blue sea and warmth of sunshine in the daylight. And as soon as the sun sets, a glorified moon appears and you can get your love captured in the illuminating moonlit waters.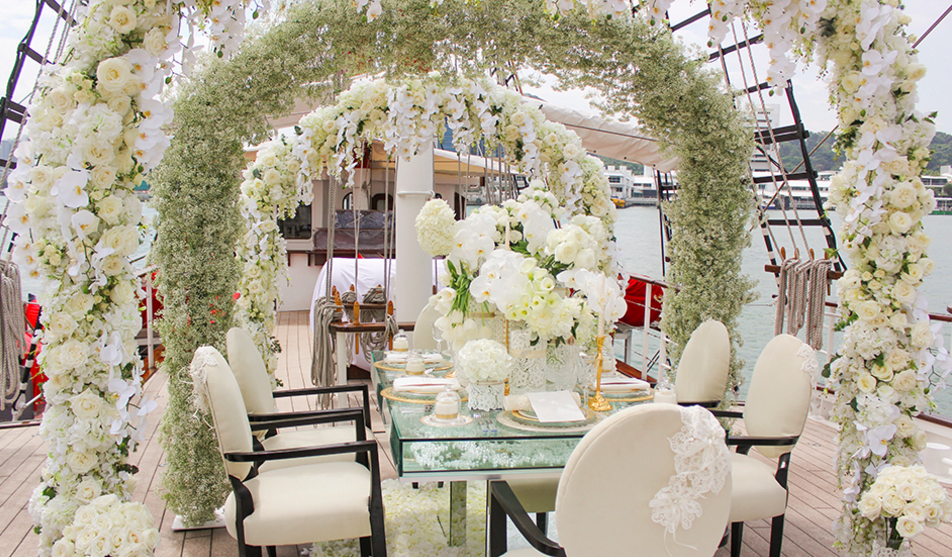 Stunning Decorations
Yacht rentals provide you with the exact kind of decorations for your wedding that you are looking for. Not just that you can also hire your favorite local or renowned designer to decorate the venue. The staggering decorations can add more charm to your stunning wedding venue. Go for the mere breath taking themes that could make your big day even bigger. Design your own majestic boat with love. You can pick themes and choose whatever you are planning for.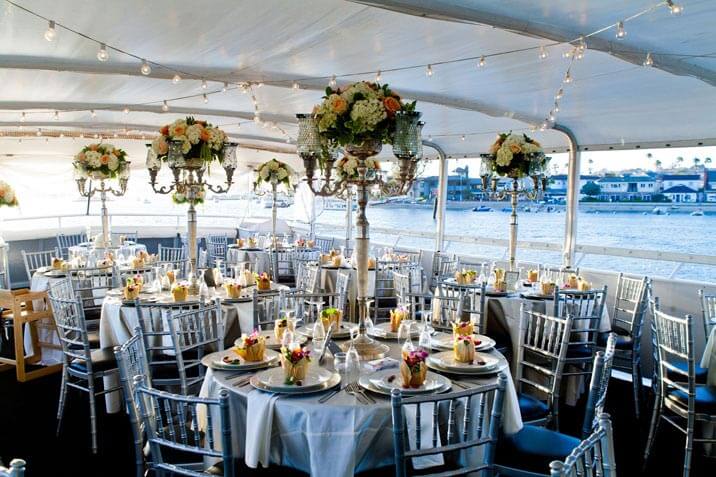 Uniqueness
On the top of everything yacht weddings ensure the uniqueness. Your wedding ceremony will happen to be the unforgettable event of your guest's life. We've been already bored of the same old church marriages, even a marriage ceremony on the beach seems so basic. But this exclusive floating venue for your big day will leave everyone in awe including you. Your guests will greet you with their best wishes and a special bon voyage for your married life while on the board.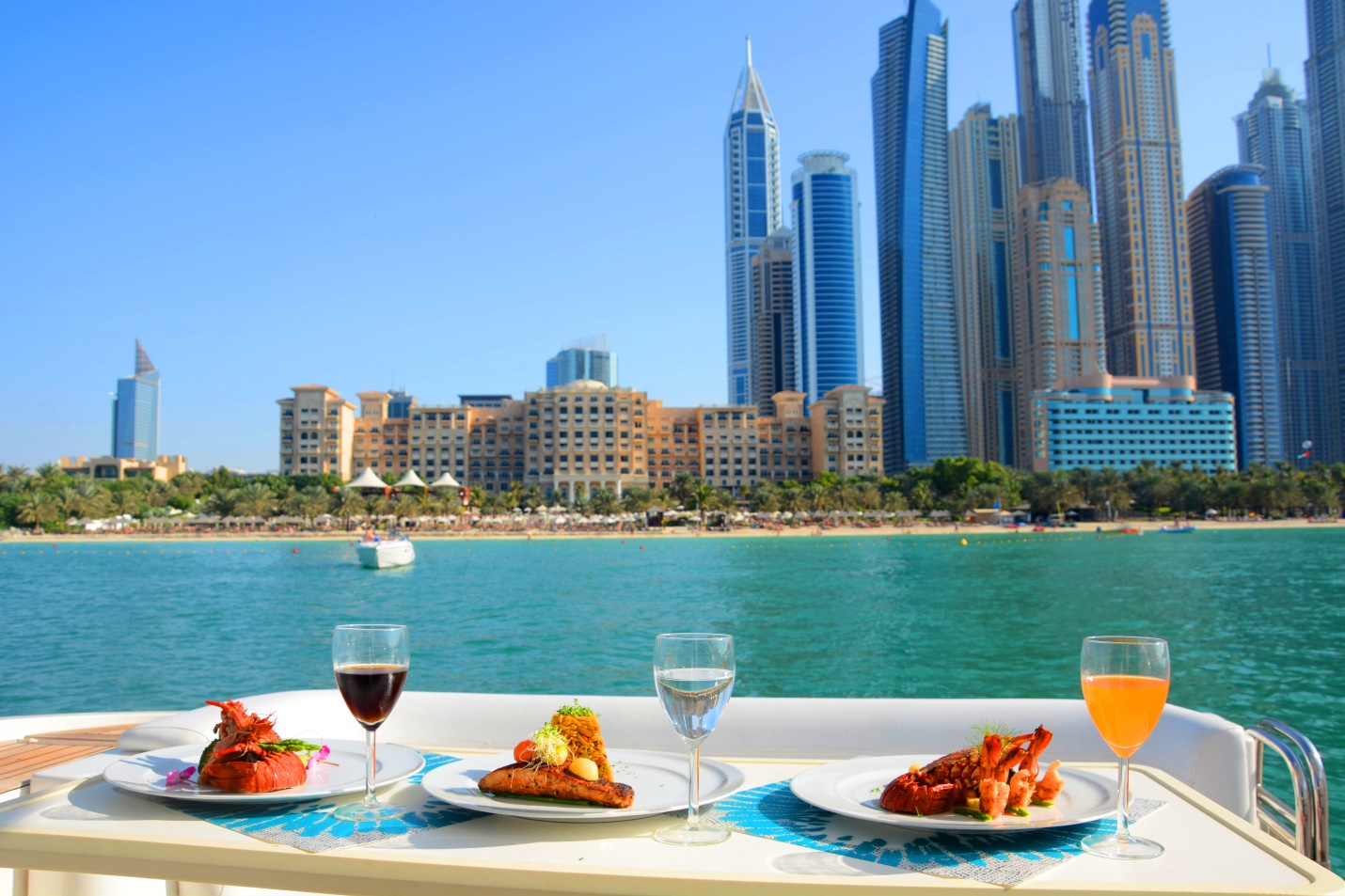 Exceptional Cuisine
Instead of worrying about the perfect chefs with culinary skills on point, you can completely leave the food thing on your yacht event organizers.
You can choose between different varieties of dishes for your big day. Another perk of a yacht wedding is that you can cater your each guest's taste. They will make sure of the items you want for the ceremony and will prepare a delicious feast for your guests as well.
Begin the journey of your new life in amidst of peace and tranquility of amazing vast ocean. This truly charismatic experience of tying the knot with your better half is one of its own kind which you can avail through wedding yacht charter Dubai.