We had dinner at Wox Restaurant during our first night at Hyatt Place Dubai/Jumeirah. Located at the Ground level (just beside Focus Restaurant) of the hotel, this is the signature restaurant which serves Pan Asian cuisine.
Also Read: Dinner Buffet at Focus Glocal Dining, Hyatt Place Dubai/Jumeirah
The set up in Wox is street-style dining so the food will be prepared in an open kitchen and you can watch the chef and cooks as they whip up Asian comfort cuisine.
Alcohol: YES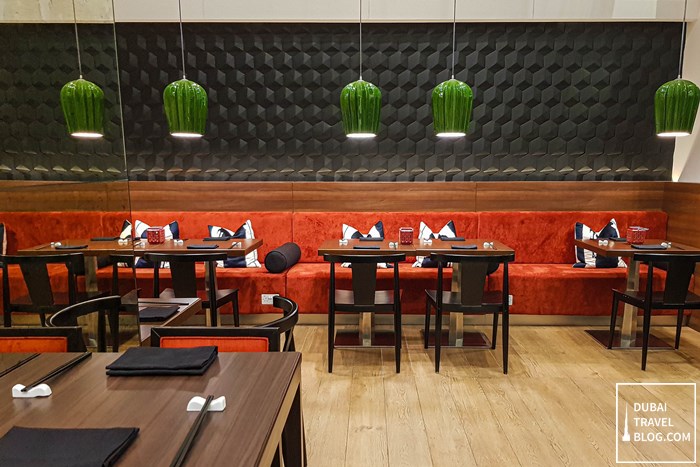 inside the restaurant
Wox Street Style Pan-Asian
Restaurant Review: Wox Restaurant at Hyatt Place Dubai/Jumeirah
Like what we've noticed, there are more restaurants in Dubai that offer Pan Asian cuisine and I'm very happy with it as it provides more cuisine options for us residents/visitors.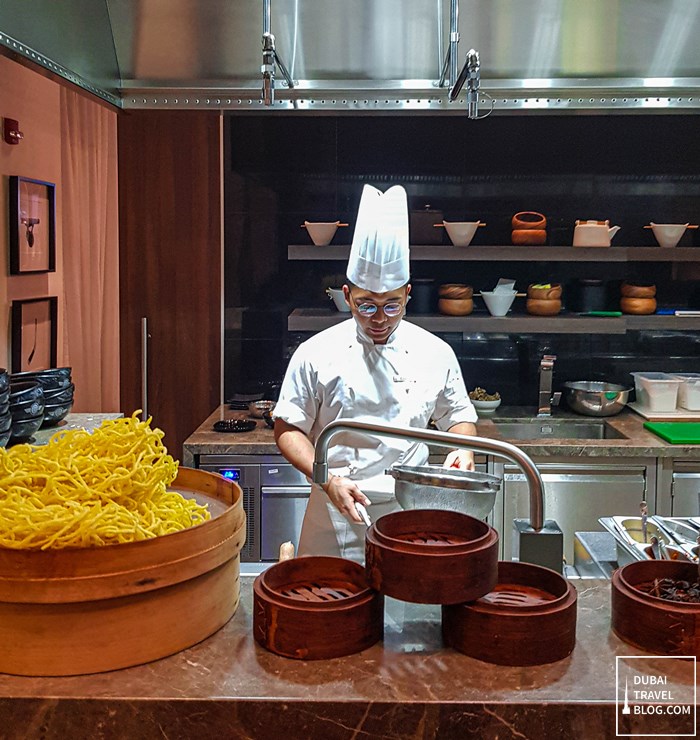 Chef Dewa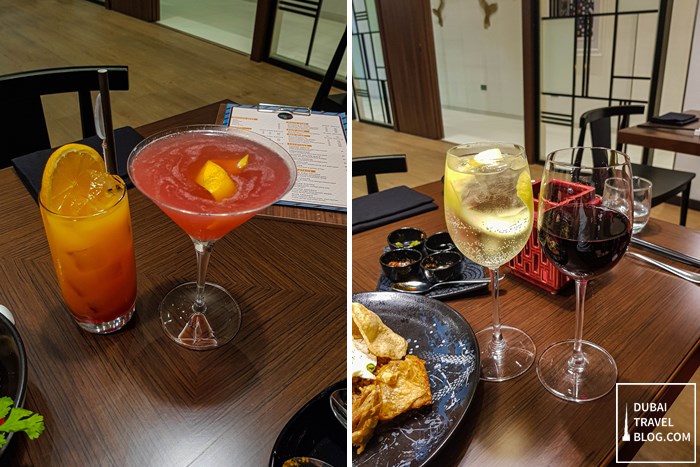 Tequlia Sunrise and Cosmopolitan
Spritzer and Red Wine
Appetizers / Starters
We started our meal with a Wok Fried Shrimp with Tamarind Sauce and Vegetable Spring Rolls. Chef Dewa also prepared us Vegetable Bao and Chicken Dumplings. The appetizers were quite a handful and we especially loved the dim sum and the wok-fried prawns.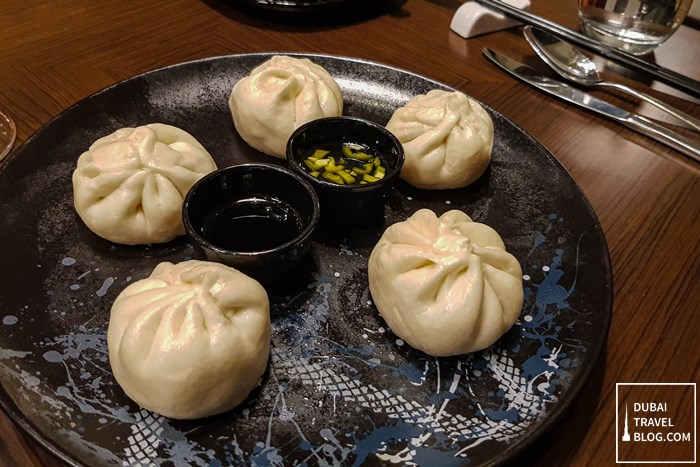 Vegetable Bao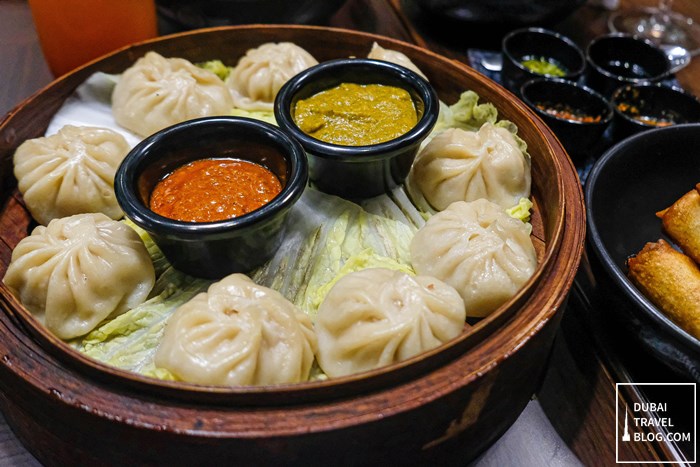 Chicken Dim Sum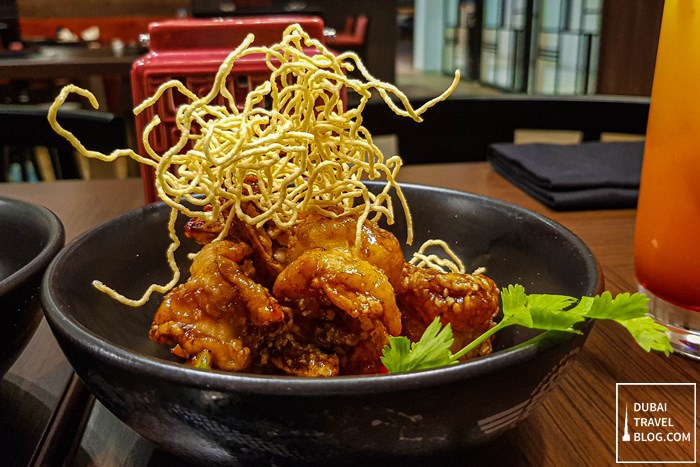 Wok Fried Shrimp, Tamarind Sauce – AED 46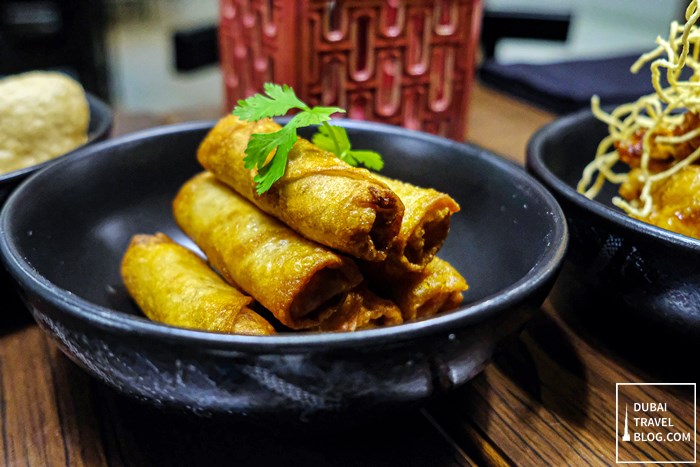 Crispy Vegetable Spring Rolls – AED 30
Main Course
I was excited to try the Pad Thai Shrimp and Nasi Goreng (not on the menu) and enjoyed them. Chef Dewa mentioned that you can make a special request to them if you want your dish to include just pure vegetables or make it more spicy. The customizable menu makes it great for those who have a specific diet.
Pad Thai with Shrimp – AED 46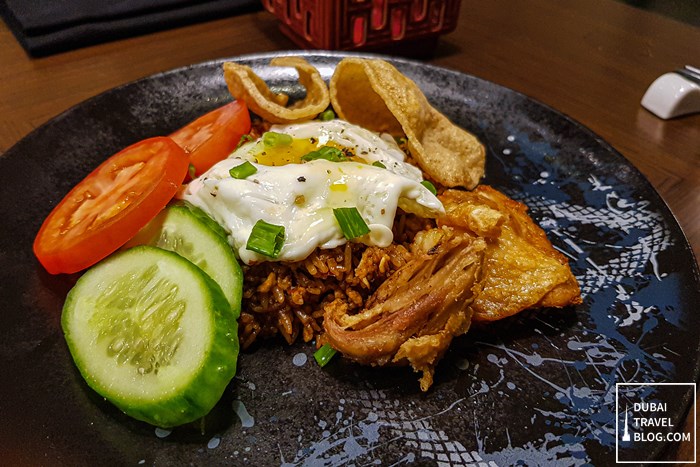 Nasi Goreng
Desserts
For desserts, we had the mango sticky rice and coconut ice cream. I was more into the coconut ice cream, probably because the mango in the mango sticky rice wasn't as ripe as I hoped it would be.
Sticky Rice with Mango and Coconut Cream – AED 20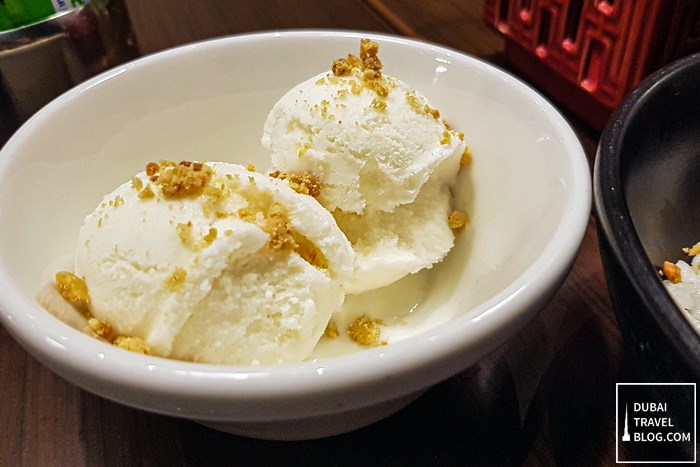 Coconut Ice Cream – AED 20
Thank you very much for the wonderful service by Marijune, to the great bartender Allen and to the lovely food prepared Chef Dewa!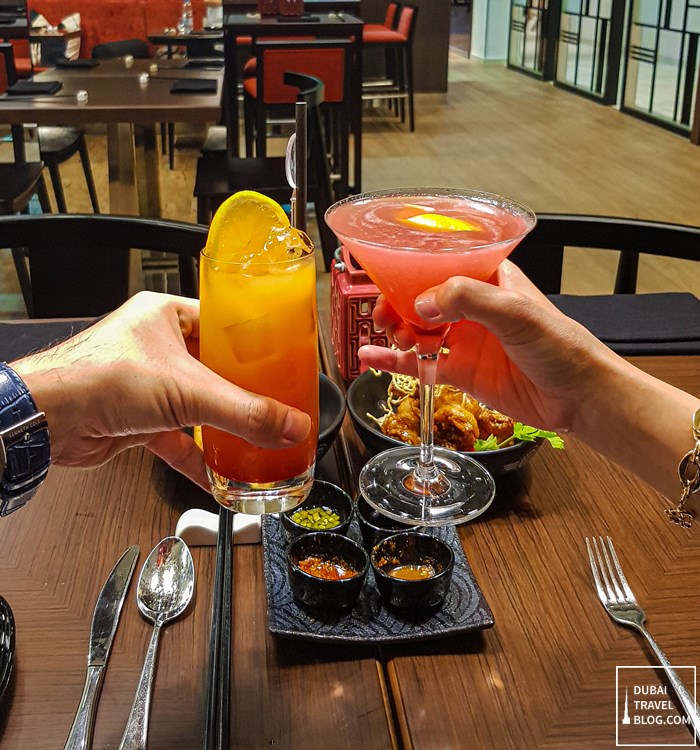 cheers to the evening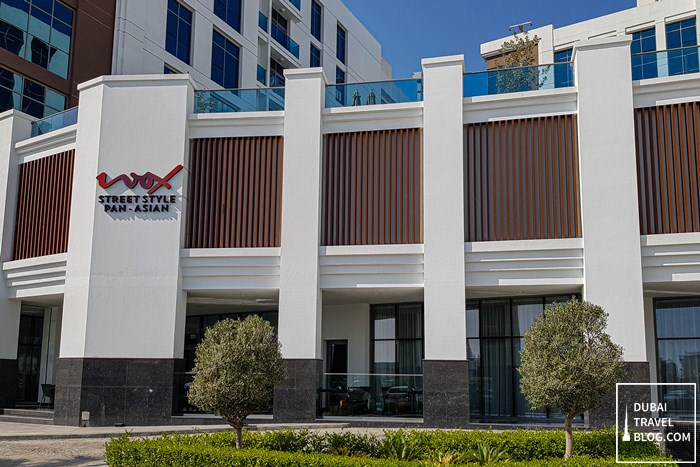 Wox Street-Style Pan-Asian dining
Contact Information
Wox Restaurant
Address: Ground Floor, Hyatt Place Dubai/Jumeirah, Al Mina Road, Al Hudaiba and Around, Dubai
Telephone Number: +971 4 313 1234
Website: hyattplacedubaijumeirah.com
Instagram: @hyattplacejumeirah
Facebook: @hyattplacedubaijumeirah
Twitter: @HyattPlaceDubai
Google Map Location
Below is a map guide to Hyatt Place Dubai/Jumeirah. Wox Restaurant is located at the ground level of the hotel.