We were able to visit The Lost Chambers Aquarium (BOOK TICKETS) on a weekday and had a grand time watching sea creatures inside the huge water tanks. This Dubai attractions is located at Atlantis, The Palm resort and is home to over 65,000 aquati animals for an immersive underwater adventure.
We have been to Atlantis, The Palm resort's Aquaventure waterpark and also experienced a Dolphin Encounter (BOOK HERE) here but it was quite a long time ago. So when the time came up to attend the resort's Shark Week event at no less than The Lost Chambers, my wife and I grabbed the opportunity.
Book Lost Chambers Tickets Here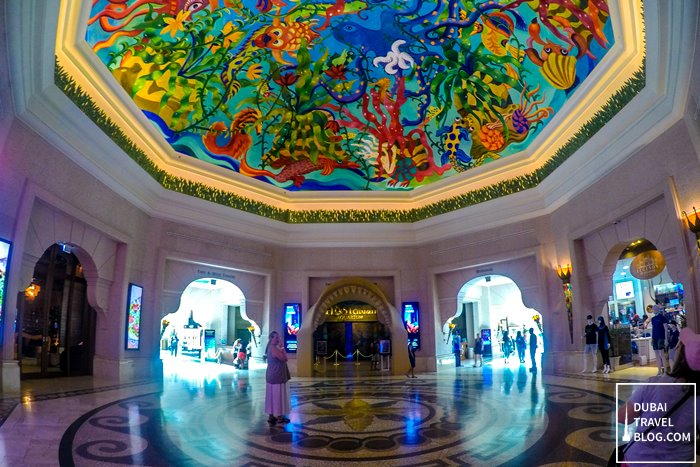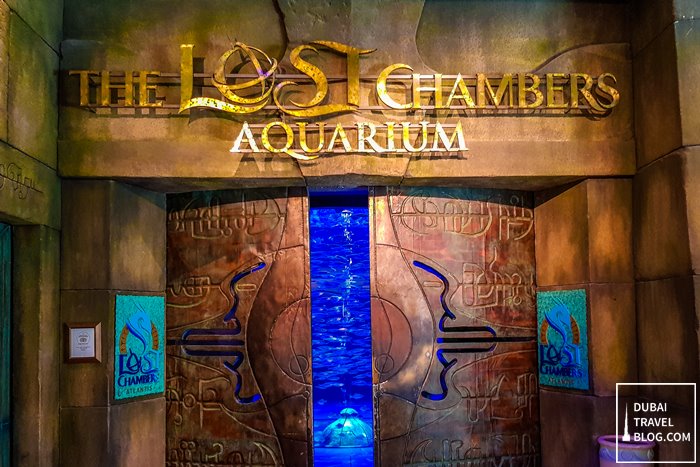 Buy Lost Chambers Aquarium Tickets Online
The theme of this attraction is based on the Lost City of Atlantis, and you can walk through glass tunnels filled with sharks, stingrays, lobsters, seahorses, etc. in 10 chambers.
Sometimes, you may also witness scuba divers, free-divers and snorkeller inside the water tank. It's a great way to bring your children to immerse themselves with underwater life.
Book Lost Chambers Tickets Here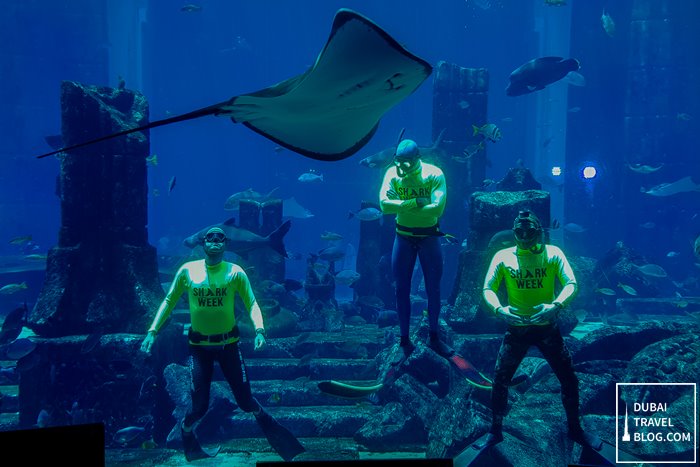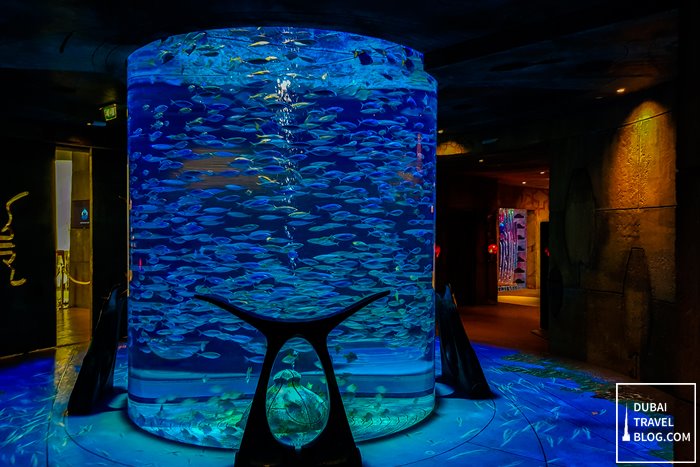 There are over 20 marine life exhibits in this Dubai aquarium and each exhibit has its own set of information to to help guide you in learning more about each creature. The Lost Chambers also has a touch aquarium where you can pick up some friendly creatures (Starfish, sea cucumber, etc.).
If you wish to have a better experience, you can book a Behind The Scenes Tour to have experts share more details about each animal as well as how The Lost Chambers was made. For us, seeing the aquarium was already enough.
Or if you want to experience a true feeding frenzy, head to the breathtaking Ambassador Lagoon and watch professional divers navigate 11 million litres of natural seawater to nourish hundreds of indigenous marine animals from the Arabian Gulf.
Whether you want to see or literally become part of the underwater scene, The Lost Chambers Aquarium promises Atlantean adventure for the whole family.
Book Lost Chambers Tickets Here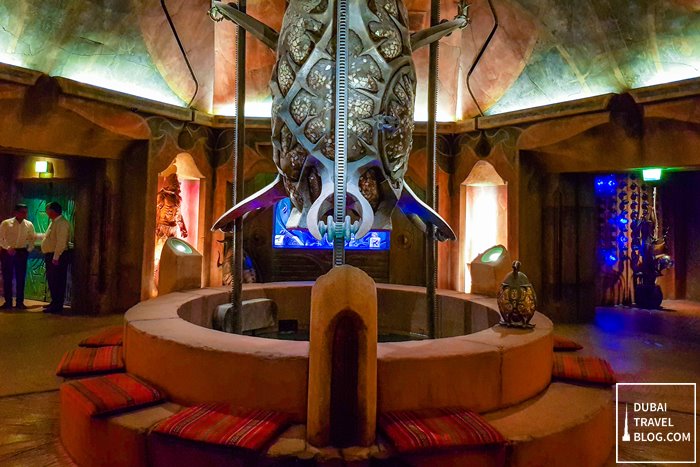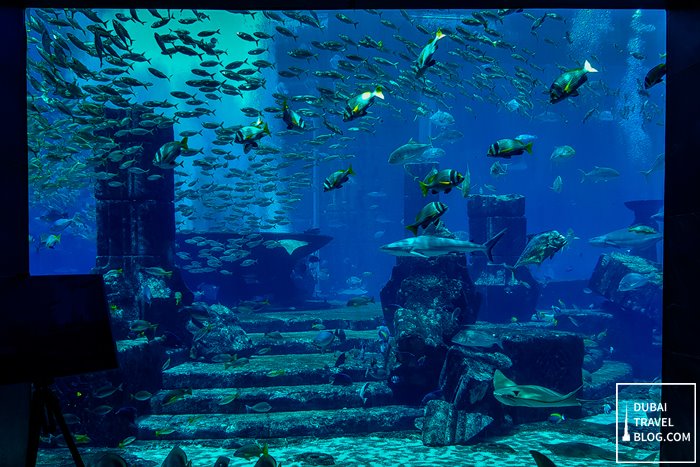 Our experience at this attraction was a delightful one and proves that Atlantis, The Palm is more than a hotel resort and waterpark. There's a variety of restaurants, aquatic adventures and leisure entertainment for the water enthusiast.
Discover more than 65,000 fishes  and sea creatures as you explore the remains of the mythical city of Atlantis
Visit over 20 marine exhibits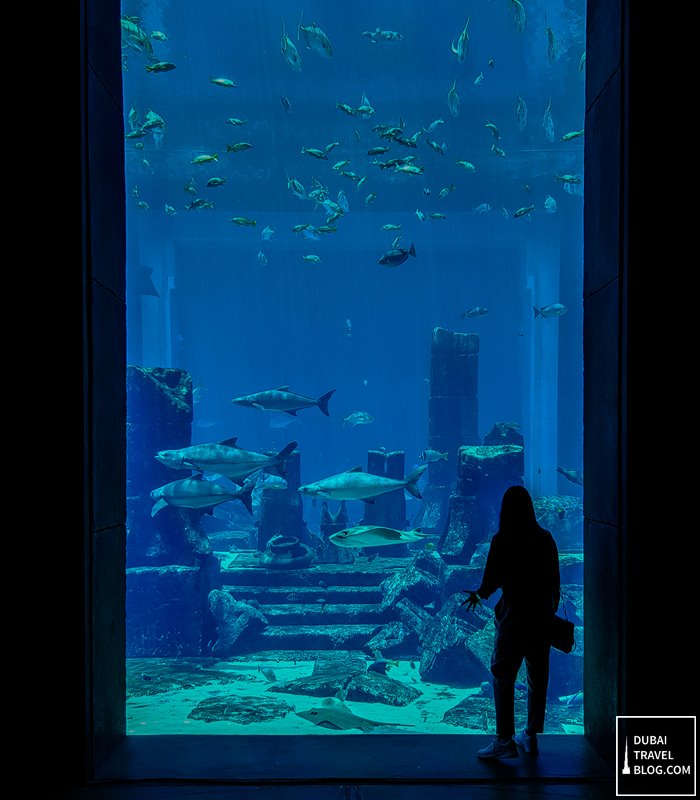 Book Lost Chambers Tickets Here
Video: Lost Chambers Tour in Dubai
Here's a video clip preview of what you can expect when you tour the Lost Chambers Aquarium:
Book Lost Chambers Tickets Here
Contact Information
Lost Chambers Aquarium (BUY TICKETS HERE)
Address: Crescent Road, Atlantis, The Palm – Dubai
Contact Number: +971 4 426 1040
Website: atlantisthepalm.com/marine-water-park/lost-chambers-aquarium
Instagram: @AtlantisThePalm
Google Map Location
Below you can check out a map guide for directions to The Lost Chambers Aquarium in Atlantis, The Palm: