We had an early dinner al fresco at the Tap House restaurant and bar in Club Vista Mare on a Tuesday evening. This is one of seven restaurants that was introduced in the 4th quarter of last year and is located in a strip in Palm Jumeirah.
The Tap House has an industrial set up with exposed bricks on the walls and lightbulbs hanging from the ceiling. The gastropub offers a variety of tap and craft beers as well as modern cuisine. It has a laidback appeal which makes it an enjoyable place for casual dining.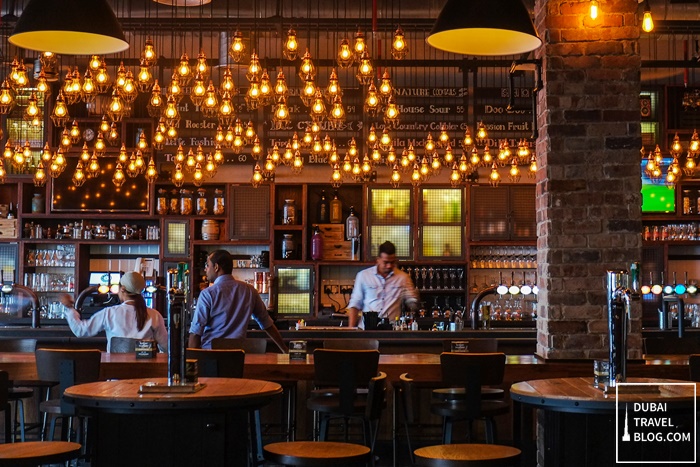 The Tap House Dubai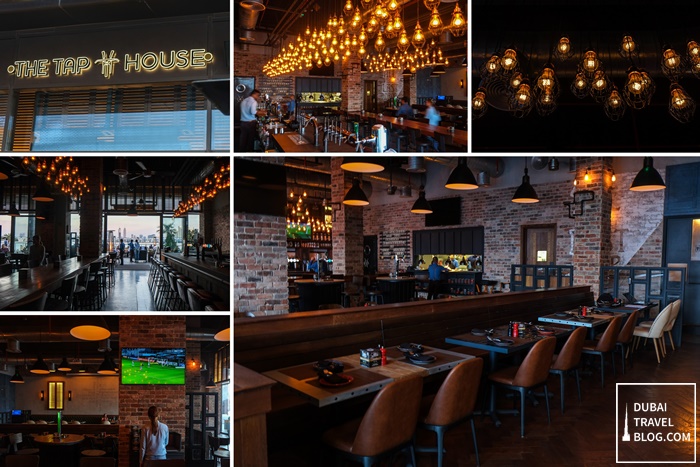 inside the restaurant and bar
The Tap House Restaurant Review: Sports Bar in Club Vista Mare
Club Vista Mare is a new strip that offers al fresco dining in Dubai, with restaurants and bars right on the beach as well as a great view of the sea. Each of the seven restaurants in Club Vista Mare has a unique theme so you can choose a variety of dishes depending on what your up for during your visit. I was able to sample some finger food from another restaurant during the launch of the Entertainer Dubai 2017. This time, my wife and I were glad to be at The Tap House and to have spent dinner overlooking the beach.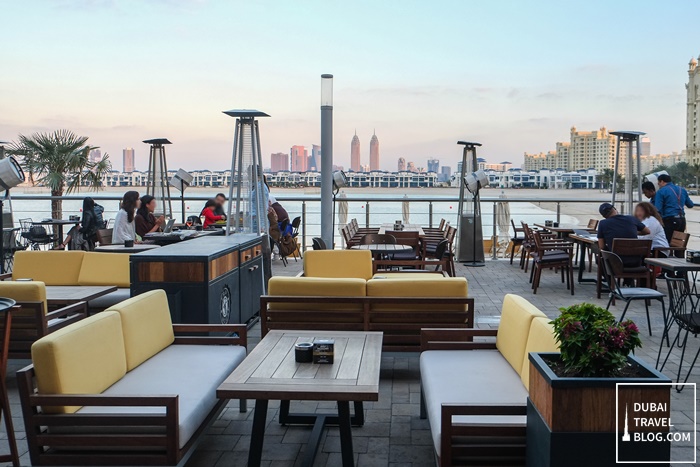 al fresco dining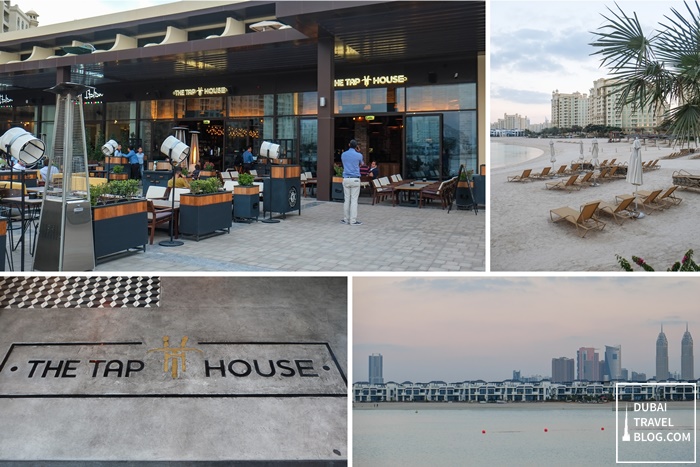 Club Vista Mare is one of the projects by Nakheel Properties
Tap House Restaurant and Bar Food Photos
We chose seafood menu that night and asked for some help from the staff to which they were very informative in giving their recommendations.
For starters, I ordered the crispy calamari while my wife had the Asian soft shell crab bao. I loved how huge the bucket was for the calamari that it could actually pass off as a main dish. For our main courses, we ordered grilled salmon and Belgian "Moules frites" (steamed mussels with fries). The servings for the mussels were also huge and was a great way to enjoy dinner while outdoors.

popcorn something to munch as we waited for our food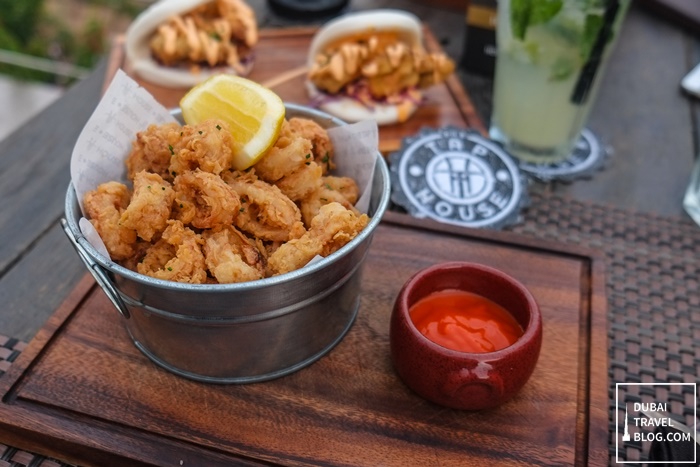 Crispy Calamari with pimento dip – 50 AED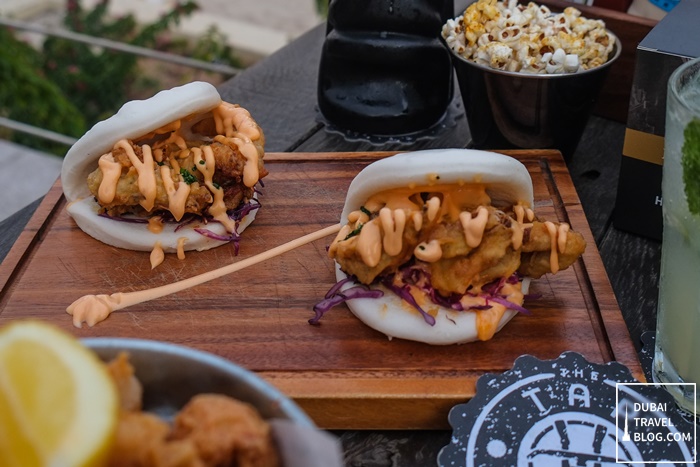 Asian soft shell crab bao – 70 AED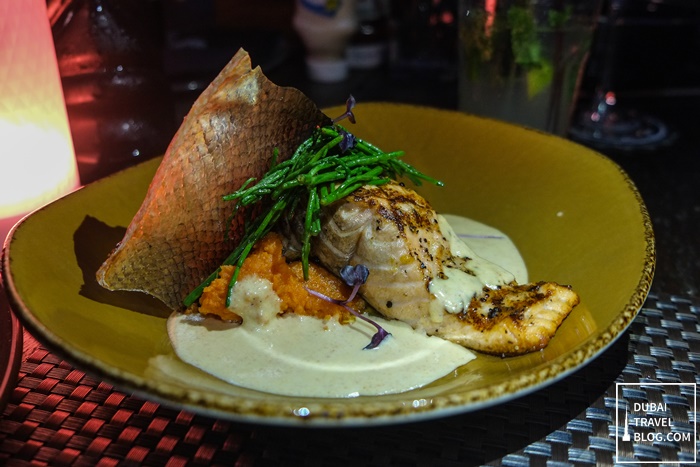 Grilled Salmon, sweet potato mash, samphire, chicken chorizo sauce – 110 AED
Belgian "Moules frites" with Mariners Sauce – 115 AED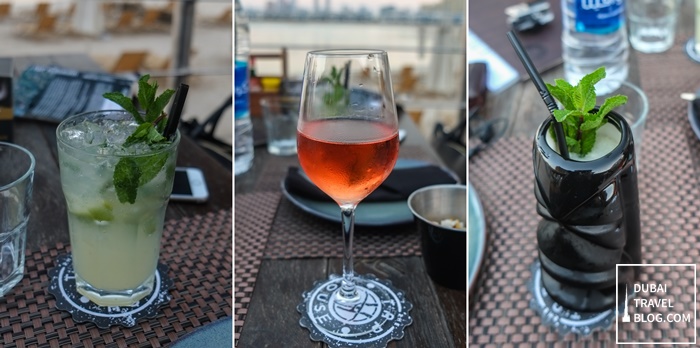 Virgin Mojito, rosé wine, piña colada
Tap House is a gastropub and although we ordered non-alcoholic drinks, we were lucky to have visited on a Tuesday as it was ladies night. My wife had a few glasses of the rosé wine.
This is a great place for a night out with friends or to relax with a view of the beach. Sports fans can watch their favorite teams play from monitor screens inside the bar or just try their selection of chilled draughts from around the world.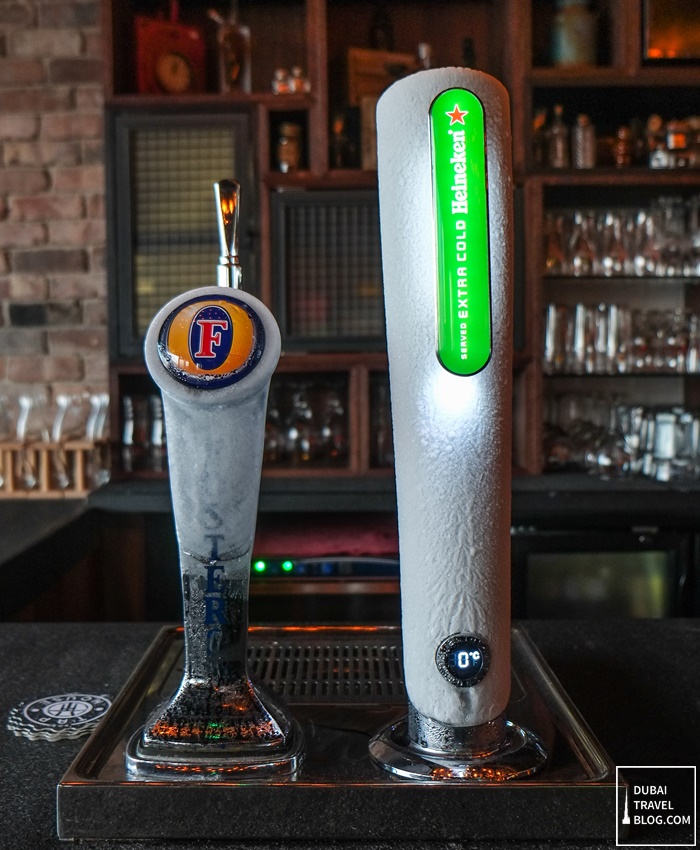 beer from the tap at The Tap House Dubai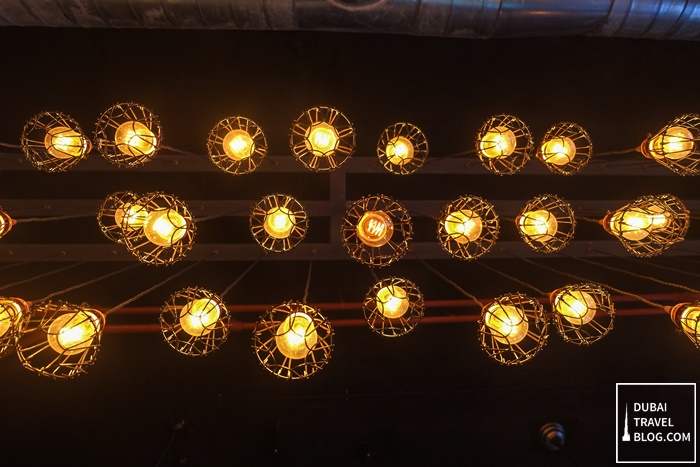 filament light bulbs decor
We finished around 8pm and by then, there were plenty of diners in the restaurant. All were having a good time enjoying a chitchat before calling it another night in Dubai. You should try to drop by this area if you're up for a relaxing afternoon.
Contact Information
Address: Club Vista Mare, – Dubai – United Arab Emirates
Phone: +971 4 514 3778
Website: www.thetaphouse.ae
Hours: Open today · 12PM–1AM
How to Get There
The nearest metro station is Dubai Internet City Metro station (Red Line). You will need to take a taxicab to get to Club Vista Mare.
Google Map: The Tap House at The Palm Jumeirah
Below is a map location of the Tap House sports bar in Palm Jumeirah's Club Vista Mare so you can get an idea how to get there.