My wife and I had dinner at Rags to Riches Restaurant in Dubai Studio City recently. Conveniently located in the heart of Studio City, at Studio One Hotel, this restaurant is open daily to serve Lunch and Dinner. Their menu offers a wide variety of options that reflect the vision of its creator, ensuring there is something for everyone!
Also Read: Hotel Review: Park Inn by Radisson Dubai Motor City
"Evolution of Taste," the slogan for Rags to Riches Restaurant, speaks volumes about the excellent food quality, service, flavor profile, and cooking methods provided by their chef. They offer classic dishes with a unique twist that you won't find elsewhere and these dishes have also been tried and approved by renowned culinary experts.
Alcohol: YES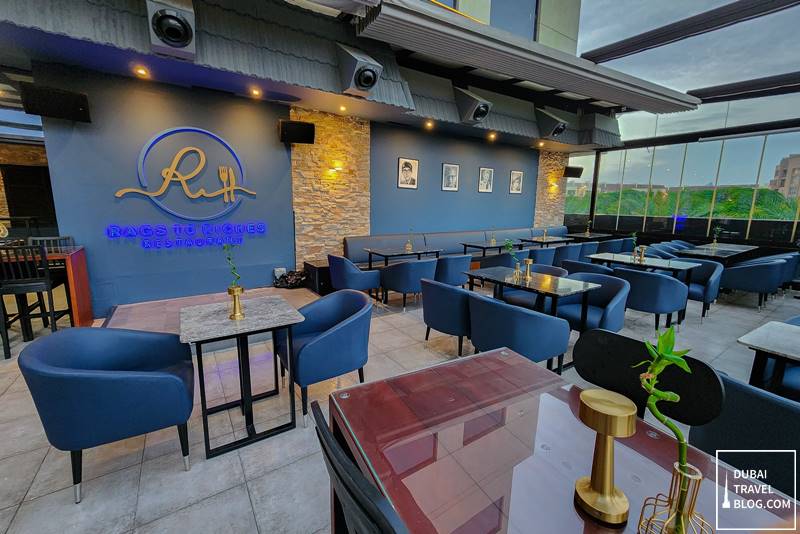 al fresco dining area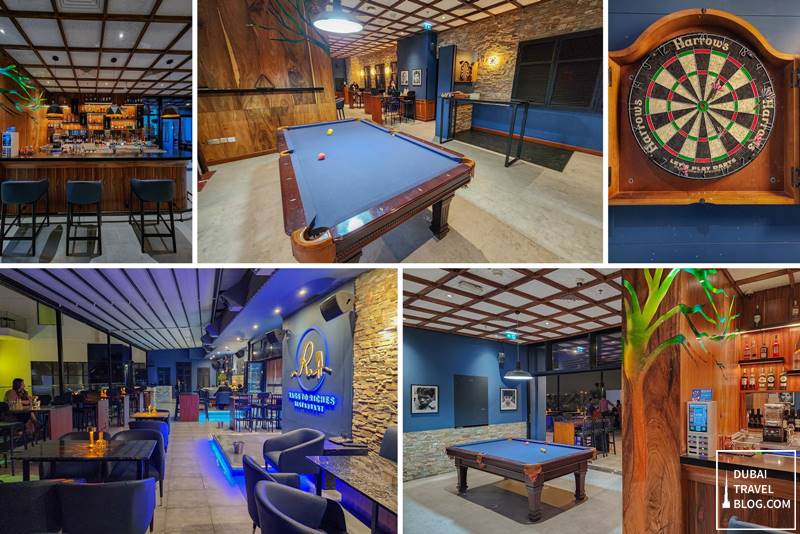 pool table, dartboard, bar games
Restaurant Review: Rags to Riches in Studio One Hotel, Dubai Studio City
Rags to Riches restaurant is the perfect place for those who love outdoor dining, featuring both indoor and air-conditioned al fresco spaces. The elegant atmosphere of the eatery is complemented by lavish furnishings that tell a story of going from rags to riches.
There's a pool table, dartboard, and board games for the entertainment of their guests, allowing them to relax and enjoy their time at the restaurant.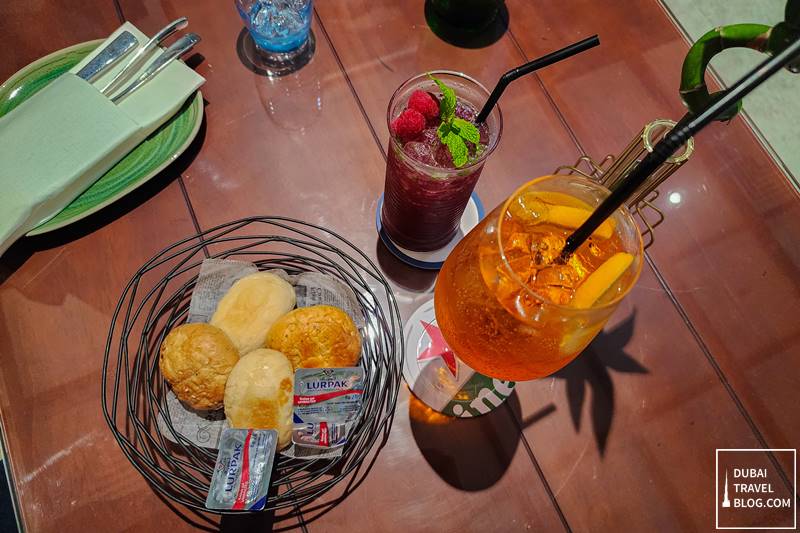 complimentary bread
Appetizers
For starters, we ordered Chicken Quesadillas and Gambas. The Chicken Quesadillas were packed with flavor, juicy, and cooked to perfection. The Gambas sauce was so good and packed with flavor that had just the right amount of chili kick.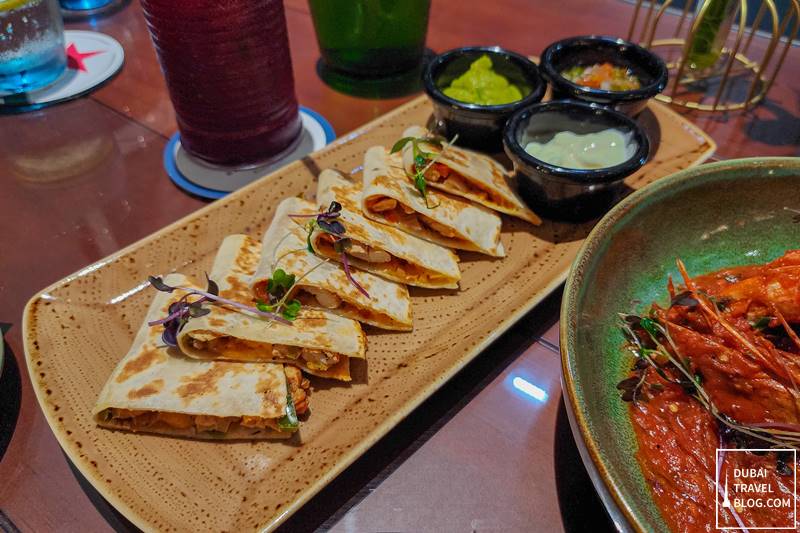 Quesadillas – AED 49
Chicken, onions, peppers, tomatoes, cilantro and cheese tortillas with sour cream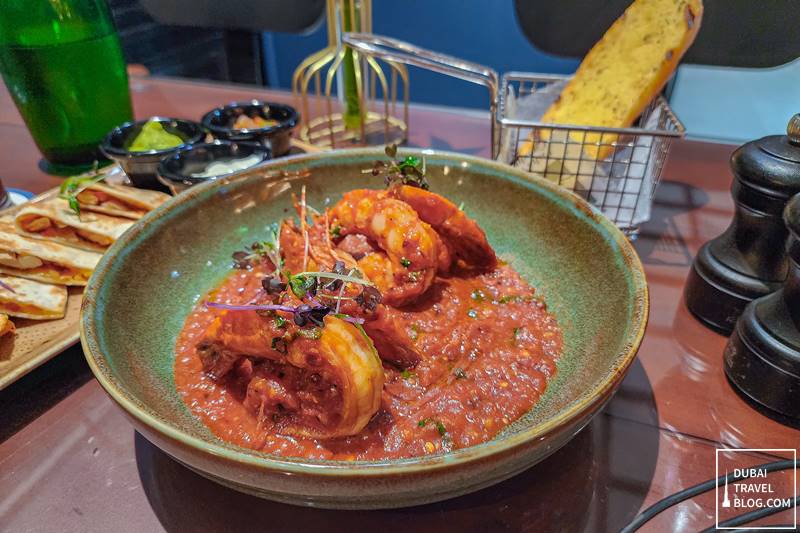 Gambas – AED 59
Prawns, tomato sauce, chili flakes served with a mini garlic baguette
Main Course and Specials
For the main course, we had a Seabass served with mushroom risotto, parmesan cheese, and rocket leaves. We also opted for the T-Bone Steak served with potatoes, grilled vegetables, and a side of peppercorn sauce. It was an absolute delight!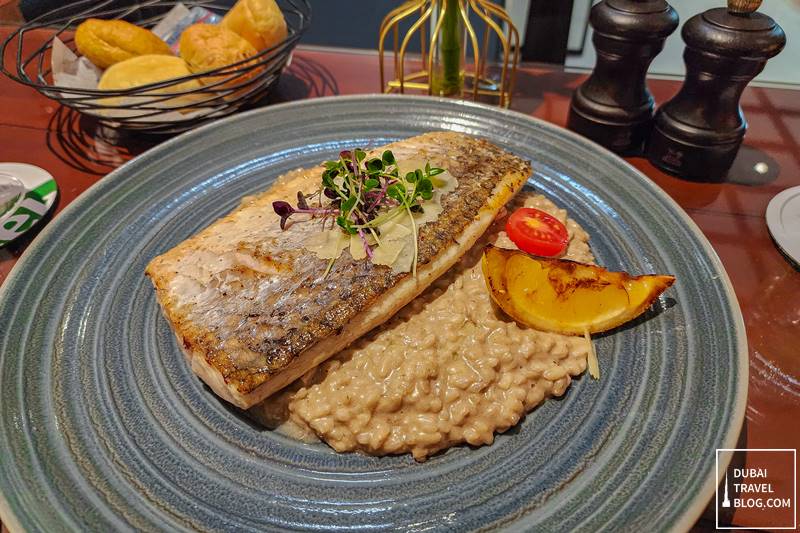 Seabass – AED 99
Served with mushroom risotto, parmesan cheese and rocket leaves
T-Bone Steak – AED 189
8oz well-seasoned T-Bone Steak
Desserts
For desserts, we had the Saffron Milk Cake and the Chocolate Fondant. The Saffron Milk Cake was creamy and sweet, and the perfect way to end our meal. The Chocolate Fondant was simply divine! Rich, moist and just the right amount of sweetness.
Saffron Milk Cake – AED 35
Vanilla sponge and butterscotch ice cream
Chocolate Fondant – AED 45
Served with vanilla ice cream and fresh berries
Drinks – Mocktails and Cocktails
Rags to Riches has a wide selection of drinks available. From beers to wine to cocktails and mocktails, milkshakes and smoothies, they have something for everyone. We opted for the Aperol Spritz and Peach Bellini for the cocktails, and Fruit Punch and Raspberry Bees Knees for mocktails.
Fruit Punch – AED 22
Raspberry Bees Knees – AED 22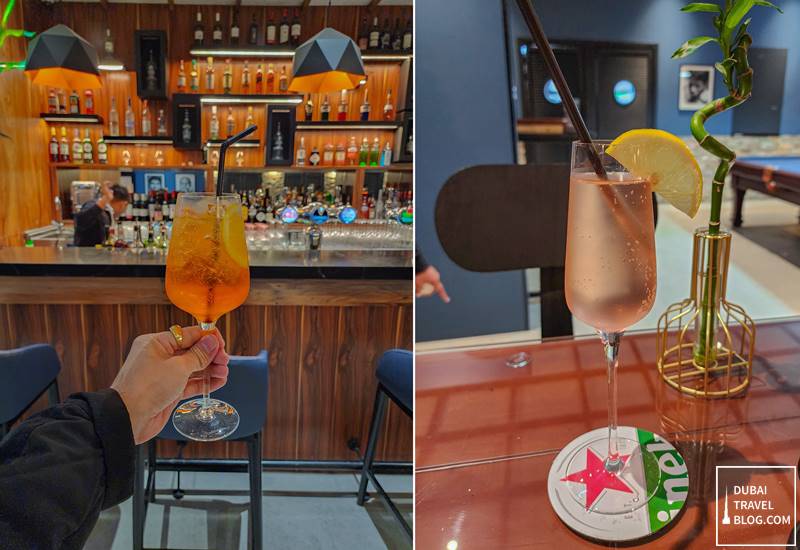 Aperol Spritz – AED 49
Peach Bellini – AED 49
26 Photos of Rags to Riches Restaurant
Check out the photos of Rags to Riches Restaurant below:
Video: Rags to Riches Dubai
Check out this short video clip of our experience at Rags to Riches Restaurant Steakhouse and Bar:
The restaurant was well-lit, with a pleasant atmosphere and perfect for an evening out. The staff are friendly and attentive and provide excellent customer service.
Overall, Rags to Riches Restaurant is a great spot for lunch or dinner. The food is exquisite with huge portions, the atmosphere is inviting, and the music was great.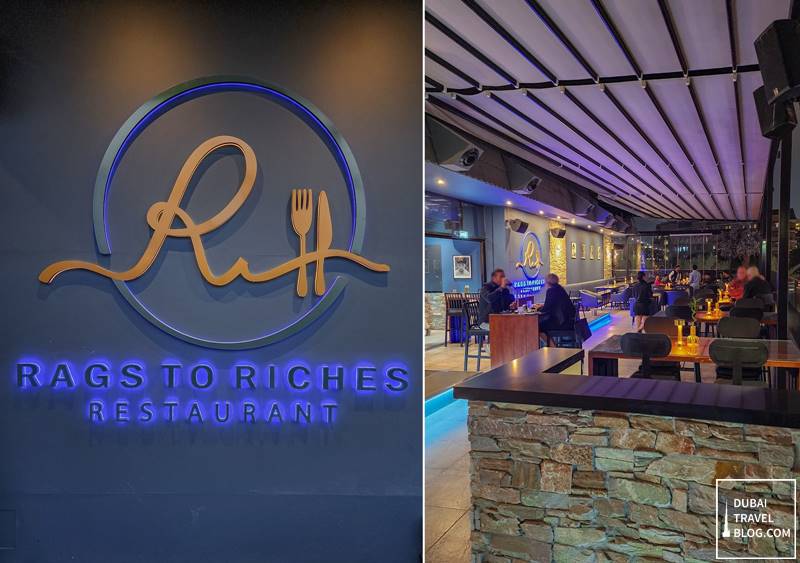 Rags to Riches Restaurant
Rags to Riches Restaurant Dubai
Contact Information
Rags to Riches – Studio One
Address: Shop No. 05 1st Floor, Studio One Hotel, Dubai Studio City, Dubai, United Arab Emirates
Telephone Number: +971 4 564 2007
Email: bookme@ragstorichesrestaurant.com
Website: http://www.ragstorichesrestaurant.com/
Facebook: @RagstoRichesRestaurant
Instagram: @ragstorichesrestaurant
Google Map Location
Below is a map guide to the location of this restaurant.