We had the opportunity to visit the newly opened PappaRoti Boutique which is the first smart and polished version of PappaRoti cafe. Located at the mezzanine floor of Emirates Office Tower, PappaRoti Boutique focuses on providing a top notch service complemented with elegance, sophistication and luxury.
My wife is a fan of PappaRoti's coffee-caramelized buns that's why I did not hesitate in accepting this exclusive invitation to experience this new concept from a well-loved brand.
Pappa Roti at the entrance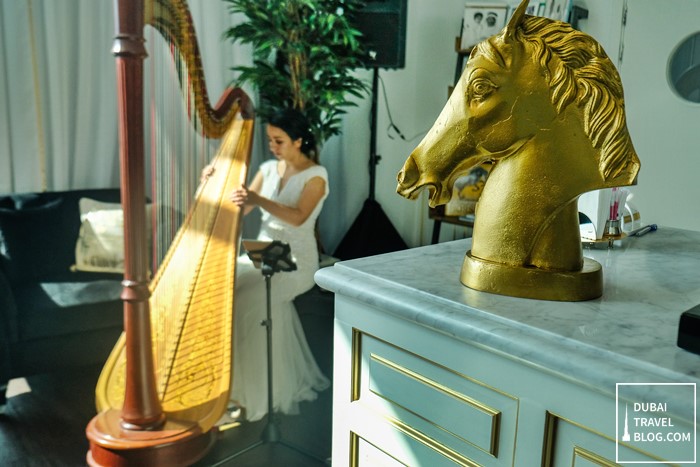 harpist playing soothing music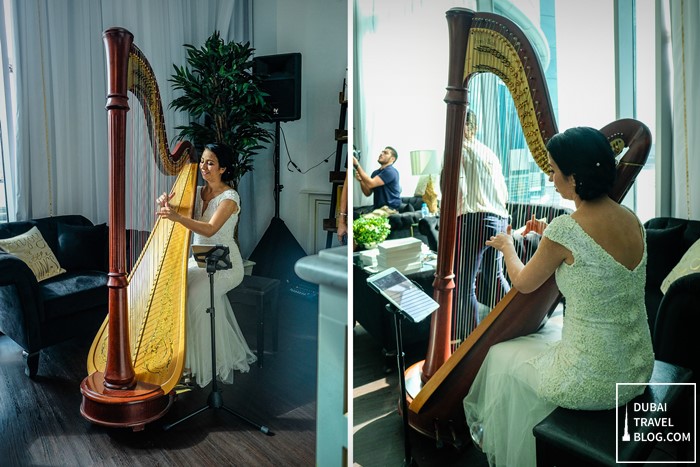 setting the mood inside the boutique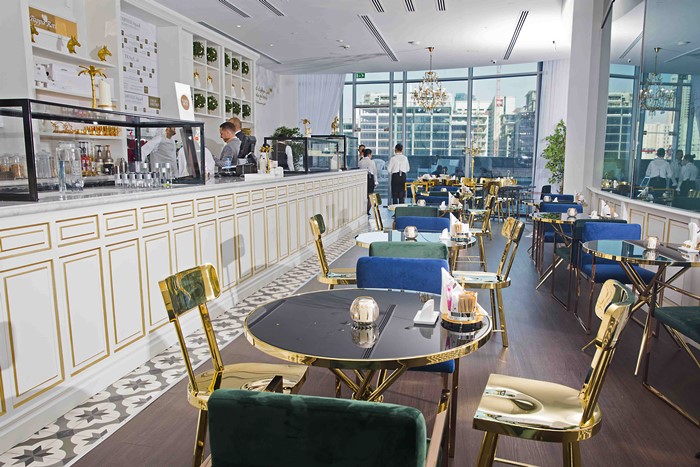 inside the shop (photo supplied)
Pappa Roti Boutique in Emirates Towers (Office Tower)
While Papparoti is best known for its signature buns, they also offer an array of snacks which include savory sandwiches and fresh salads if you're looking for something different. They also have a hot and cold drinks like tea, coffee, frappes and milkshakes.
For this boutique cafe, they introduced a new variety of coffee drinks like Black Rose.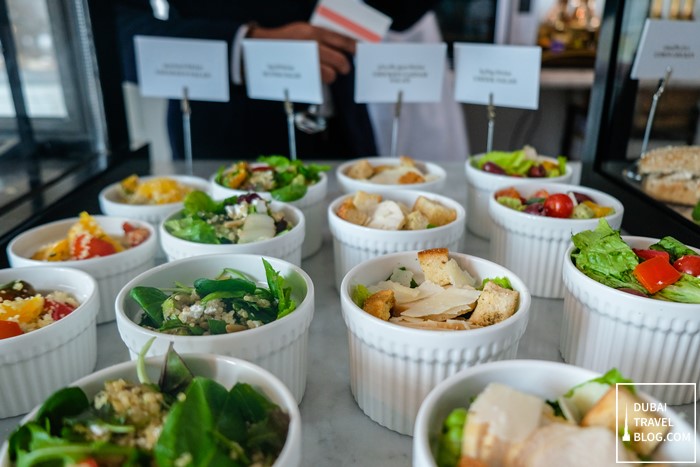 fresh salads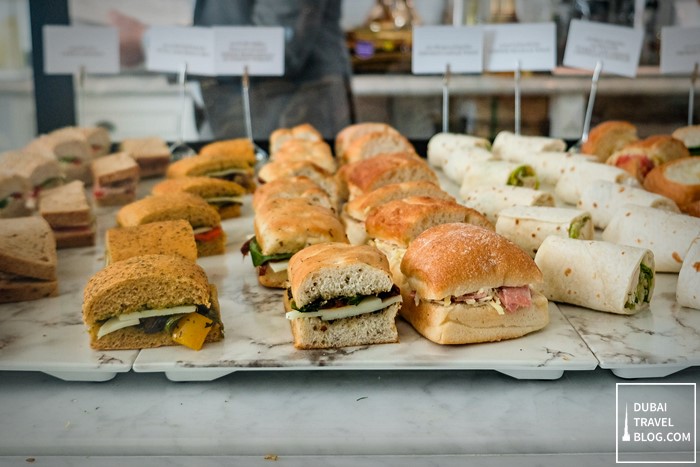 savory sandwiches
Black Rose, new coffee-themed drink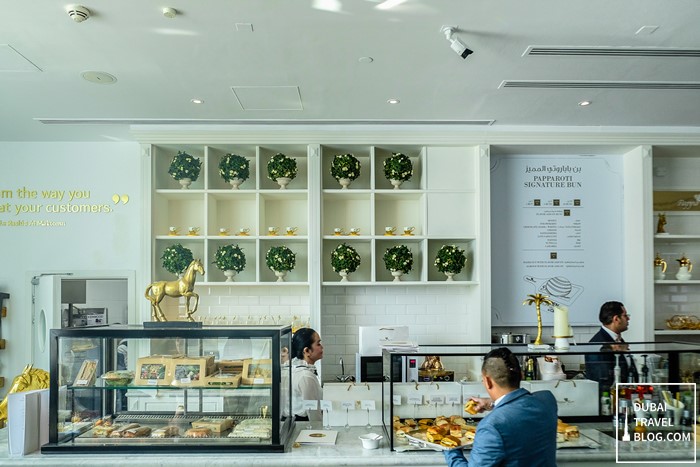 counter area
Gold and Luxury, PappaRoti Boutique
One of the things that stood out during our visit are gold accents that are ever-present in the shop. From its chairs to it the chandeliers, from the classy trays and cups, to the bottled drinks, even the stirrers for your coffee and tea and the fork and knife, they have these shiny gold touches that are added to exude a more sophisticated look and class.
The golden stirrers and horse-designed cup handles for me were the main highlights when we dined here.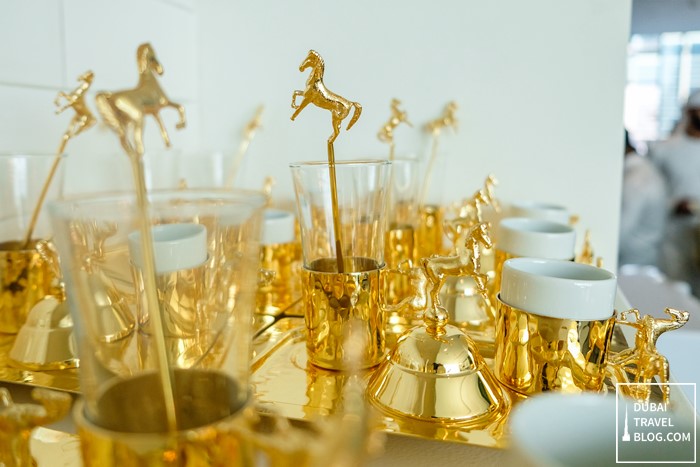 golden stirrers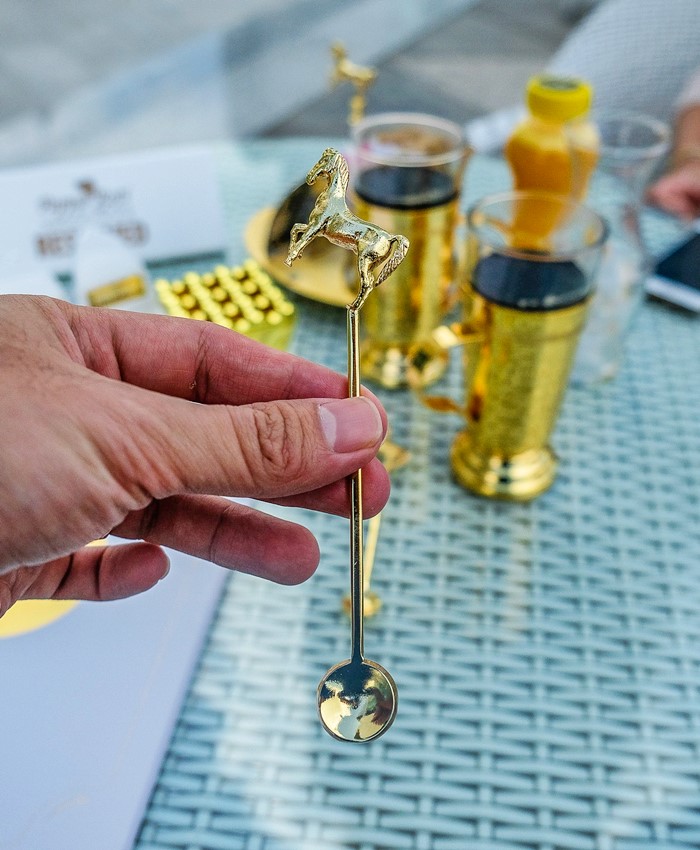 golden stirrer with a horse design as the handle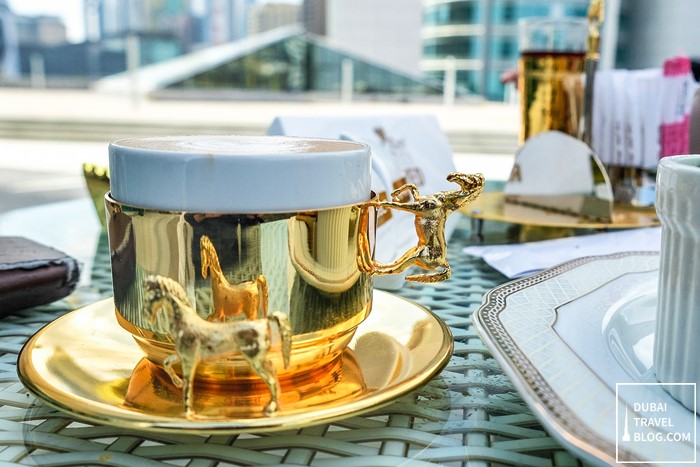 gold cup for my mochaccino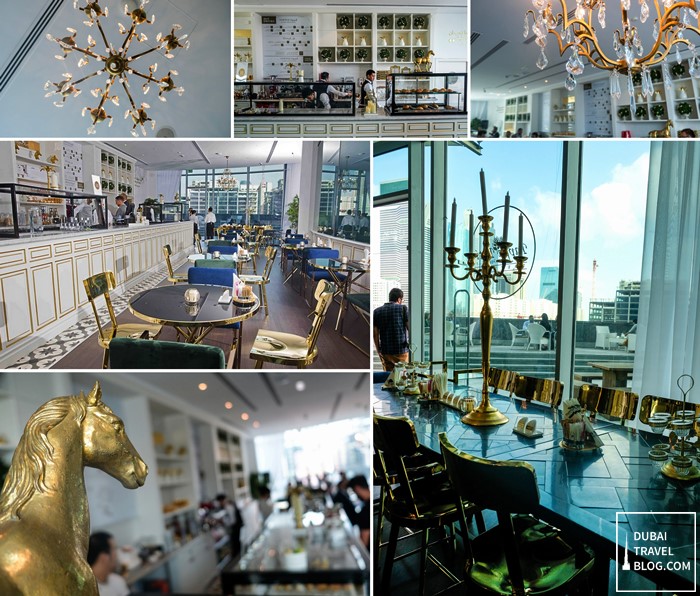 inside the shop
Ms. Rahsa Al Danhani, Owner and Founder of PappaRoti Café and PappaRoti Boutique, mentions that this is boutique was set up to cater to the demand of a more luxurious experience.
"PappaRoti is a versatile brand that is growing and evolving with the growth of the UAE, and responds to the growing demand for a more luxurious experience in the market. Located at a premium location at The Emirates Towers, PappaRoti Boutique caters to the refined taste of our local and international customers" – Ms. Rahsa Al Danhani, Owner and Founder of Papparoti Cafe and Papparoti Boutique
Al Fresco Experience
But let not these fancy gold tones overwhelm you as this boutique cafe still offers a relaxing and comfortable place for you to enjoy your dining experience. They have an alfresco seating area which offers a stunning view of the buildings in DIFC and this is where we spent most of our time during that day.
We saw plenty of professionals just lounging outside and taking a break from the busy offices in the Emirates Towers.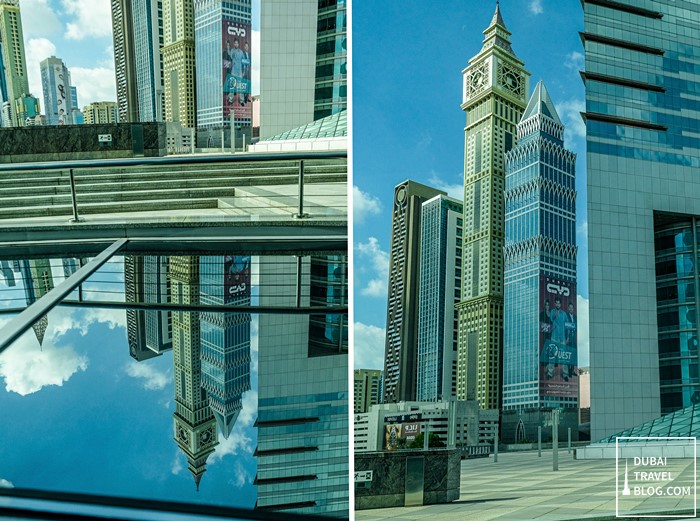 view while dining at PappaRoti boutique cafe

nice quote from HH Sheikh Mohammed bin Rashid Al Maktoum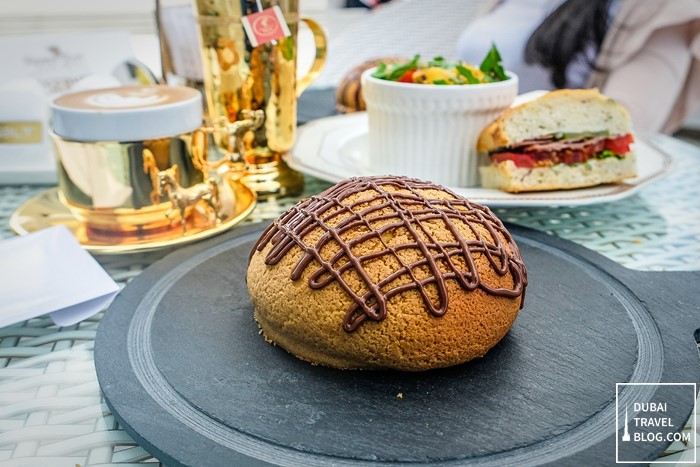 bun with nutella 🙂
If you're looking for an new and interesting Papparoti experience, head over to the mezzanine of Emirates Towers and drop by Papparoti Boutique.
Opening Hours: 8am to 10pm daily
Contact Information
PappaRoti Boutique Café
Address: Mezzanine Floor, Emirates Towers  (Offices Towers)
Website: www.papparoti.ae
Instagram: https://www.instagram.com/Papparotiuae/
Facebook: https://www.facebook.com/papparotiuae
Google Map Location
Check out the Google map guide below to help you reach Emirates Office Towers. It's a bit tricky as these are two towers. Just ask the valet, in case you get lost. We headed towards the Basement parking area of the building.