We graced the grand opening of the new PappaRoti Boutique luxury cafe concept at the Emirates Office Tower and we were able to experience first-hand, this sophisticated dining experience from the well-known PappaRoti brand.
The opening event was graced by Ms. Rahsa Al Danhani, Owner and Founder of PappaRoti Café and PappaRoti Boutique, High Officials, media and social media influencers, as well as other VIPs. PappaRoti is a much-loved cafe offering delicious coffee-caramelized buns and is a popular place for UAE residents. If you're looking for an upscale version of this cafe, head over to Emirates Towers for this elegant dining concept.
Papparoti Boutique Opening Day
The First PappaRoti Boutique opens its doors for a luxurious experience at Emirates Towers
Tuesday, 12 December 2017, Dubai – UAE :  Premium quality, Elegance and Luxury are some of the characteristics that define the first PappaRoti Boutique which opened today at Emirates Towers in Dubai. The event was attended by Ms. Rahsa Al Danhani, Owner and Founder of PappaRoti Café and PappaRoti Boutique, High Officials, VIPs and leading media representatives and influencers.
PappaRoti Boutique is a smart and polished version of PappaRoti café, known for its signature coffee–caramelized bun, upgraded by top notch service garnished with luxury and elegance.  The interior is warm and sophisticated and offers customers a delightful experience in a comfortable seating set-up bathed by arrays of light.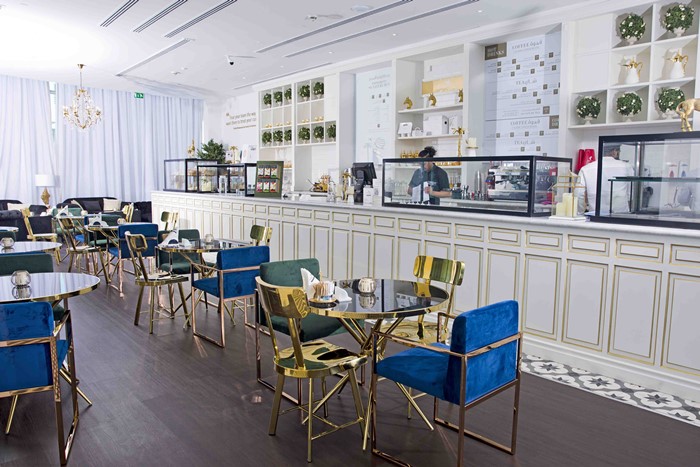 "PappaRoti is a versatile brand that is growing and evolving with the growth of the UAE, and responds to the growing demand for a more luxurious experience in the market" said Ms. Al Danhani. "Located at a premium location at The Emirates Towers, PappaRoti Boutique caters to the refined taste of our local and international customers" she added.
Focusing on the presentation and the quality of ingredients, the Boutique serves a range of premium teas and coffees carefully handpicked and preserved to create a real symphony for the senses. It offers the special blend of 100% Arabica beans and cold brewed coffee that provide an incomparable flavor experience, the purest way to enjoy a perfect coffee.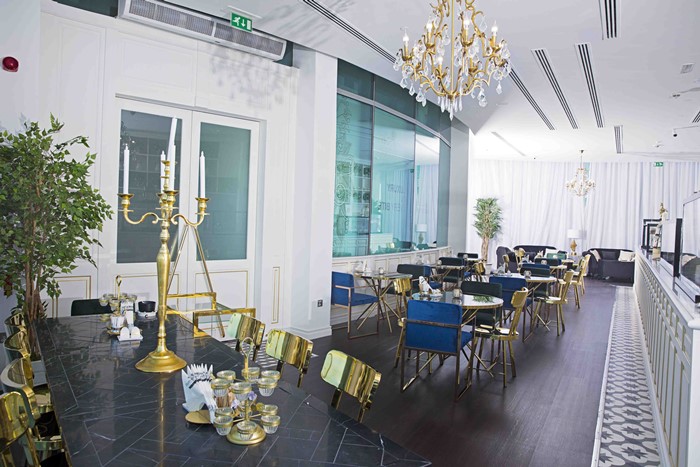 PappaRoti Boutique satisfies the taste and liking of its niche customers by serving premium and high end freshly cooked food and beverage along with its existing signature menu from 8am to 10pm everyday.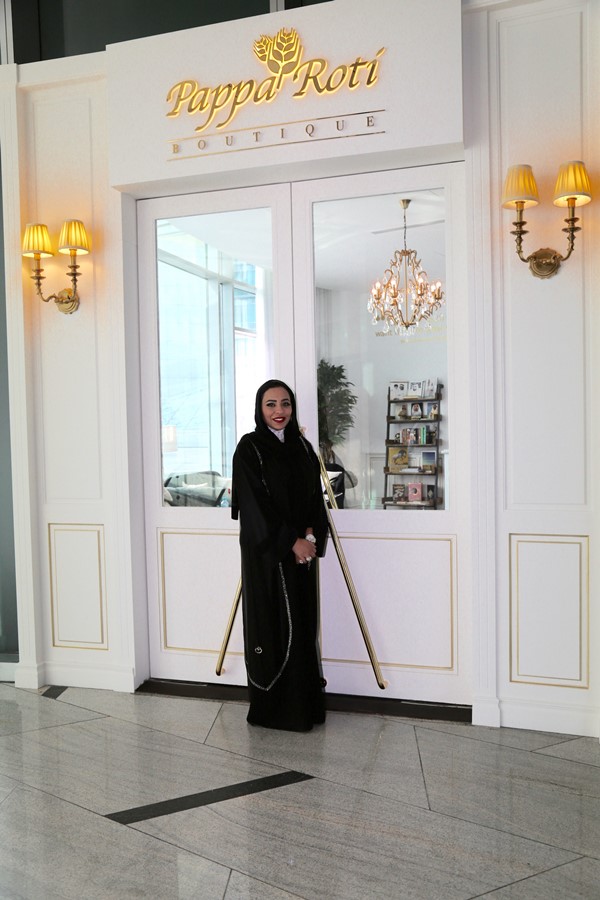 "As an added value specific to PappaRoti Boutique, we are also introducing the option for our customers to customize the menu by ordering their wish dish in advance everyday, even if it doesn't exist on our menu. The orders will be freshly prepared with the touch of ourprofessional  in-house 5 star chefs. This option will allow our customers working at Emirates Towers offices and visitors to have a wide variety of options that will surely keep them happy." Added Ms. Al Danhani.
Since its inception in 2009, PappaRoti has now more than 410 branches worldwide, including more than 60 branches under the master franchise of Ms. Rasha Al Danhani, covering the UAE, KSA, Iraq, Egypt, Oman, Yemen, Bahrain, Qatar, Kuwait, Lebanon, Jordan, Azerbaijan, Georgia, Libya and India.
Ms. Al Danhani also owns the master franchise for the following countries that are open for franchising opportunities: Turkey, Palestine, Iran, Syria, Morocco, Tunisia, Algeria, Sudan, Cyprus, Greece, Kazakhstan, Turkmenistan, Uzbekistan, Kyrgyzstan, Tajikistan, Afghanistan, Ukraine, Armenia, Moldova, Belarus, France, UK, Belgium and Brazil.