O'Learys is an American Sports Restaurant located at the lobby level of Hilton Dubai Creek. It was our first time to visit the restaurant and while it has other branches in the emirate, this is the first licensed O'Learys establishment which means patrons can enjoy a round of drinks while watching their favourite sports.
O'Learys Dubai Creek has over 15 huge TV screens which features the latest sports events. You are sure to find a space for you to get comfortable while enjoying food and drinks.
Alcohol: YES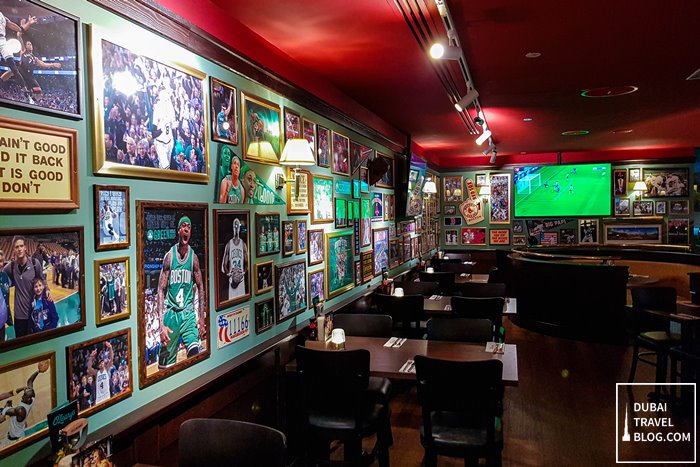 sports frames on the wall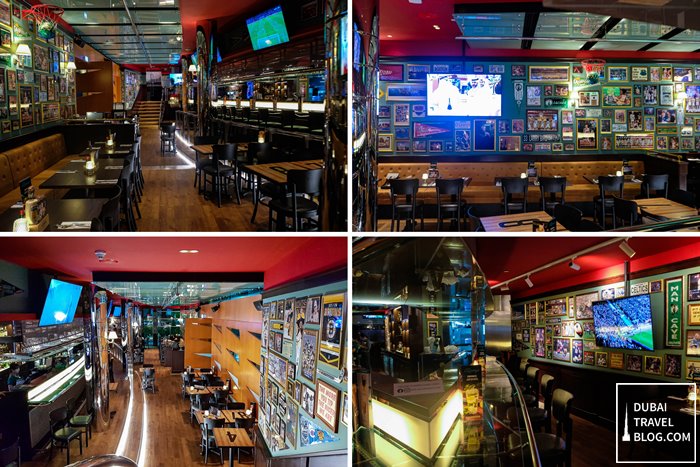 inside the restaurant and bar
Restaurant Review: O'Learys Dubai, a Licensed Restaurant inside Hilton Hotel Dubai Creek
I'm glad that we arrived early as I had the opportunity to check out the place and take photos without much guests. The restaurant's green walls are covered with photos of sports events as well as memorabilia. They also have a dedicated dining area accessible via a flight of stairs for those who want a bit more privacy.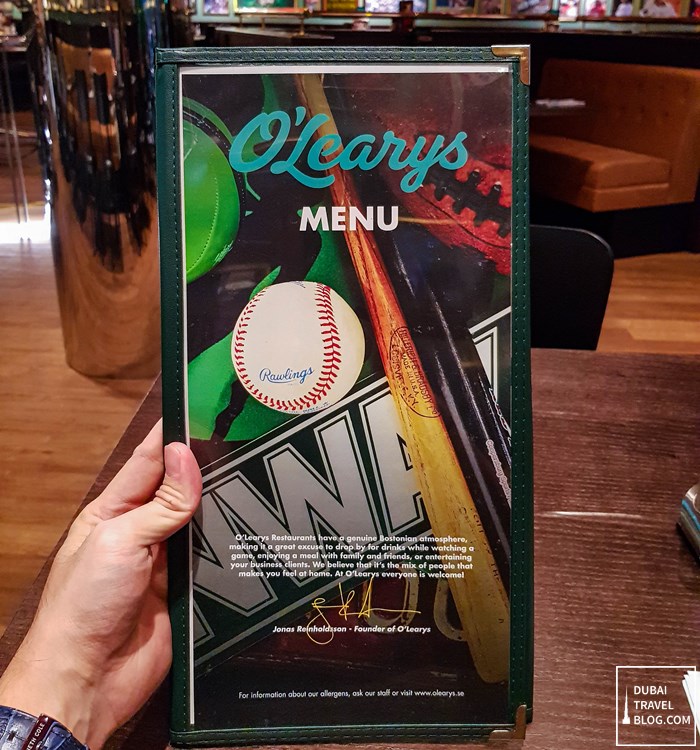 menu
Drinks
We started the evening by ordering a couple of pre-dinner drinks: an Aperol Spritz and Negroni. The former was sweet and tasty while the latter was strong and packed a punch.
Along the course of the dinner, we also ordered a Bloody Mary and a Frozen Mango Daiquiri. Both were refreshing and were prepared well.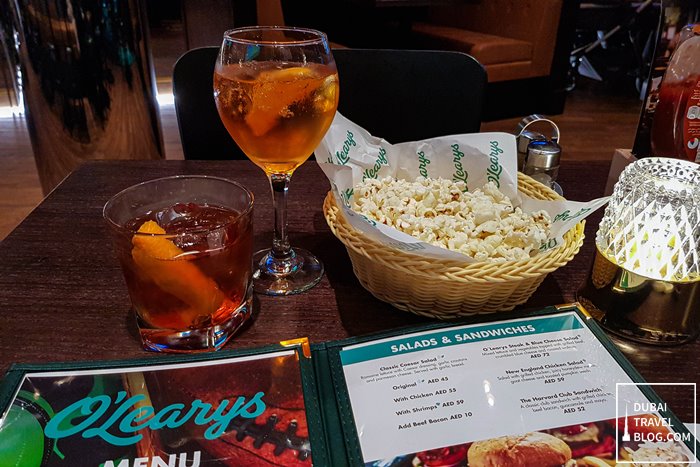 Aperol Spritz – AED 49
Negroni – AED 49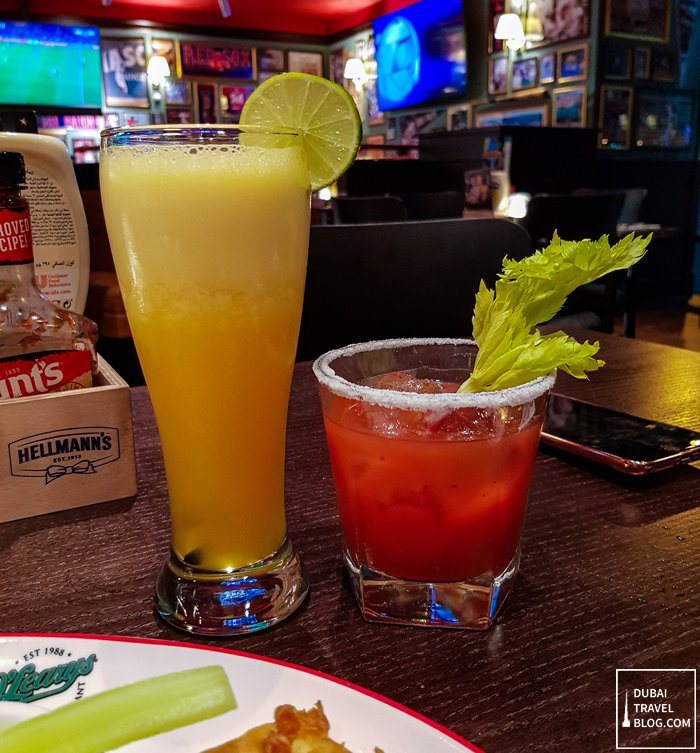 Frozen Mango Daiquiri – AED 50
One of our specialties! Rum, mango puree and lime juice blended to perfection.
Bloody Mary – AED 49
Our signature recipe makes the best Bloody Mary in town.
Vodka, tomato juice, lemon and O'Learys famulous home made spice mix. Served with a celery stick.
Appetizers / Starters
For starters, we only ordered the hat-trick combo as it's already a combination of 3 small bites which were all enough. We had the chicken quesadillas, calamari, and buffalo chicken wings. I would recommend the chicken wings and quesadillas among the three.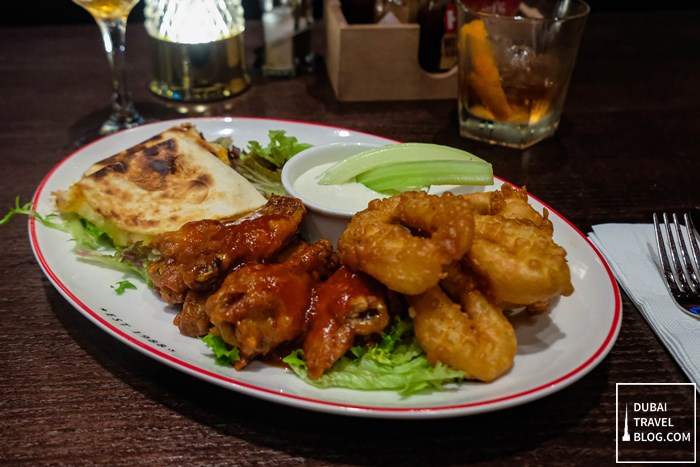 Hat-Trick Combo – AED 75
Combo of 3 styles: chicken wings/ quesadillas / small bites
Chicken Quesadilla, O'Learys Buffalo Wings Tangy & Hot, Calamares a la Romana
Main Course
For the main course, I couldn't help but order a full slab of ribs ordered a full-slab of Hot 'N Smokey ribs, while my wife had a beef tenderloin steak.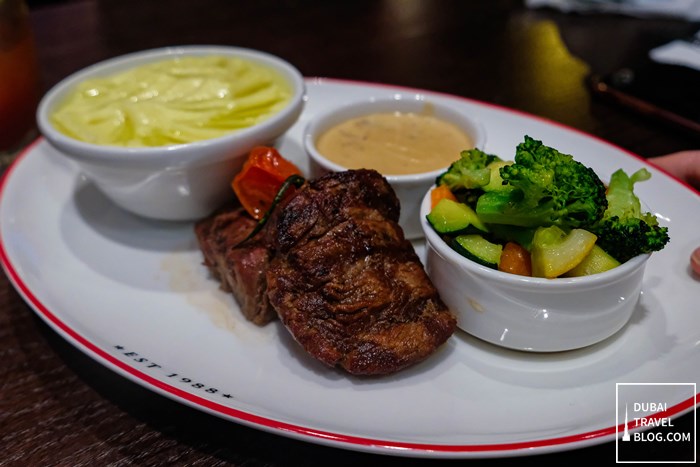 Beef Tenderloin Steak 200g – AED 115
with vegetables and mashed potato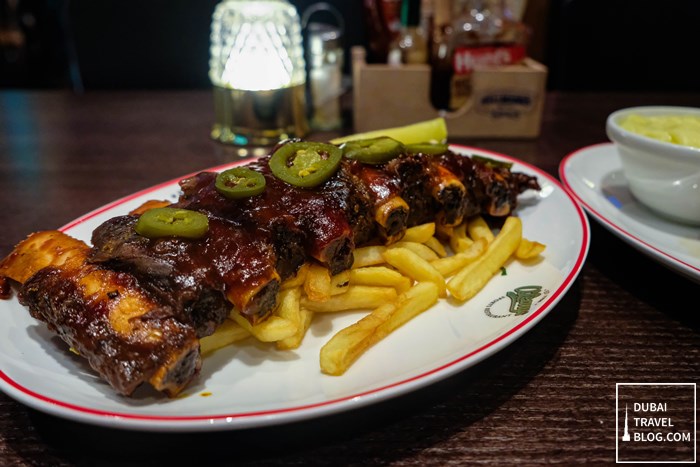 Hot 'N Smokey (Full Slab) – AED 110
I found the steak to be a little bit dry. The waitress forgot to tell us the how we wanted our steak to be cooked.
Dessert
Lastly for the dessert, we had the Mexican fried ice cream. It's a nice touch to end the meal.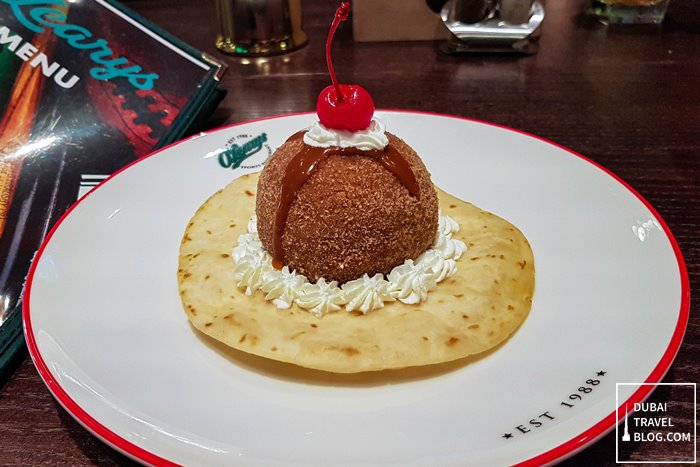 Mexican Fried Ice Cream – AED 35
O'Learys specialty! Vanilla ice cream with a cruncy coating, deep fried with a caramel sauce and whipped cream
Overall, we had a pleasant experience dining at O'Learys. In terms of service, we would suggest for the staff to have more confidence in recommending items from their menu. Though we definitely commend the manager Beatriz who was very professional and friendly.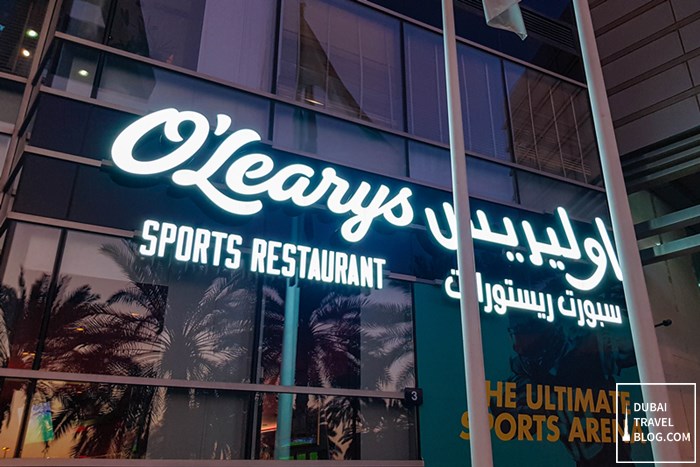 O'Learys Dubai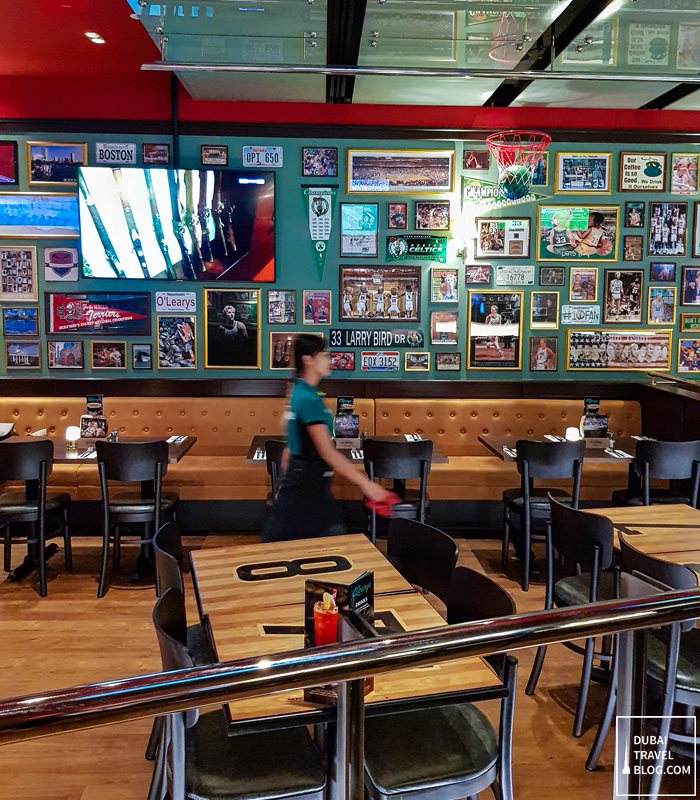 located at Hilton Dubai Creek
Opening Hours and Prices
O'Learys Sports Bar is open daily at the following times:
Monday to Wednesday — 12 pm to 1 am
Thursday and Friday — 12 pm to 3 am
Saturday and Sunday — 12 pm to 1 am
Contact Information
O'Learys Dubai Creek
Address: Hilton Dubai Creek P.O.Box. No. 33398 Baniyas Rood Deira, Dubai United Arab Emirates
Telephone Number: +971 4 212 7570
Website: www.olearys.ae/dubaicreek/
Facebook: @OLearysDubaiCreek
Instagram: @OLearysDubaiCreek
Google Map Location
Below is a map guide to the location of O'Learys. The restaurant is located at the lobby level of Hilton Dubai Creek Hotel.