The Makar Scottish Bar is a great place to unwind and enjoy a delicious meal or some hard classic Scottish drinks. Located at the P1 level of the Radisson Blu Hotel, Dubai Waterfront, this bar features traditional Scottish drinks. This was where we had our dinner during our overnight stay in the hotel.
Also Read: Lunch at FireLake Grill House and Cocktail Bar
I adore the design of this room, which has antique furniture and lots of traditional Scottish decorations. It features a masculine vibe with dark woods and plaids, much like a den.
The drinks menu features a wide range of Scottish whiskies, as well as other traditional drinks such as whisky sours and cocktails.
Alcohol: YES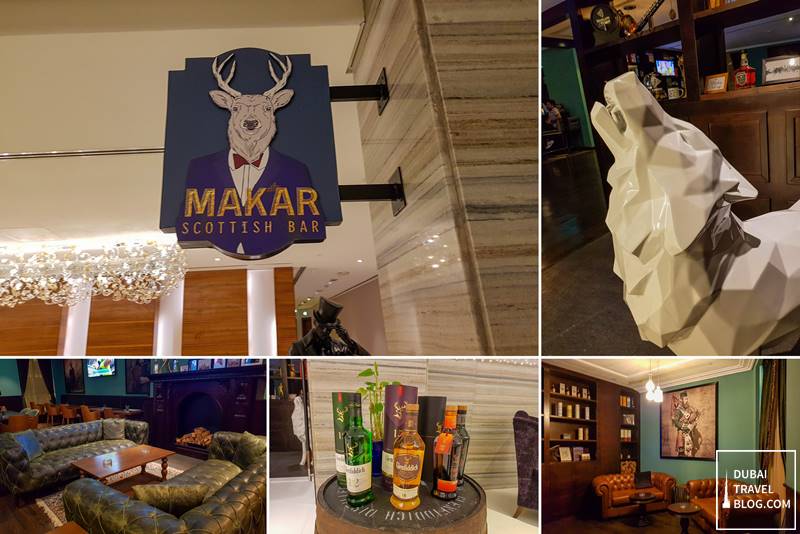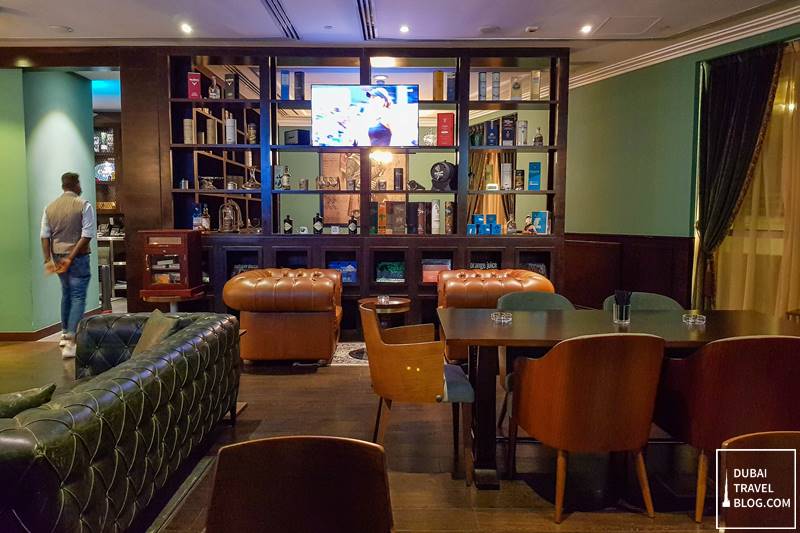 Restaurant Review: Makar Dubai in Business Bay
We initially wondered where Makar was, given that the P1 lobby was spacious and bright, and contrasts with the dim atmosphere of the bar. But we soon found it, snuggled away to the right of the lobby.
The Scottish pub is decorated with paintings, leather sofas, and a fully-stocked bar. Flat-screen TVs are placed throughout the bar, so you can catch up on the latest sports games while enjoying your drink.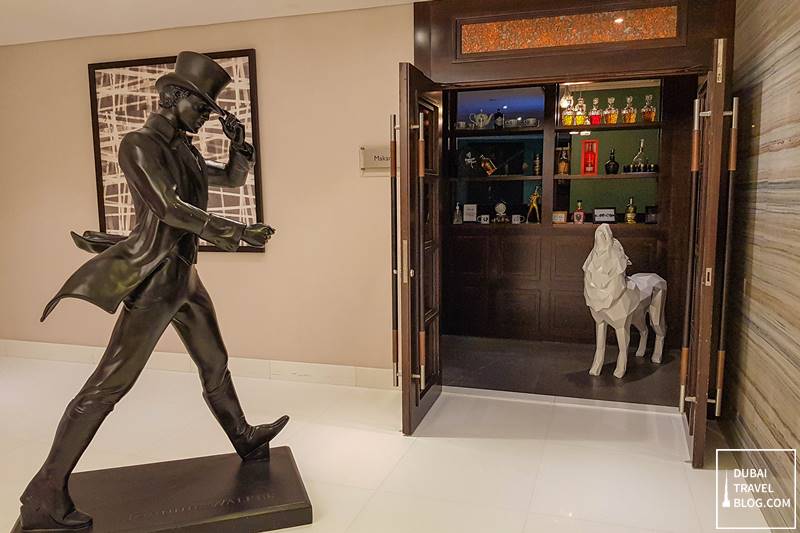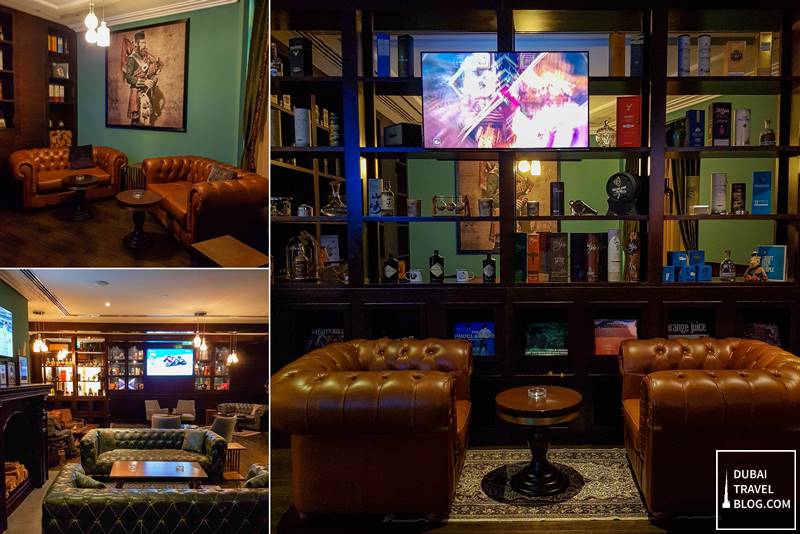 Classic Whisky Cocktails
My wife and I ordered a round of their classic whisky cocktails. I had their popular Cigar-Smoke Old Fashioned, while my wife had the Manhattan. Both of these drinks were quite strong and flavourful.
For those not looking for something so strong, they have some classic cocktails available. We ordered a Classic Espresso Martini and a Cosmopolitan.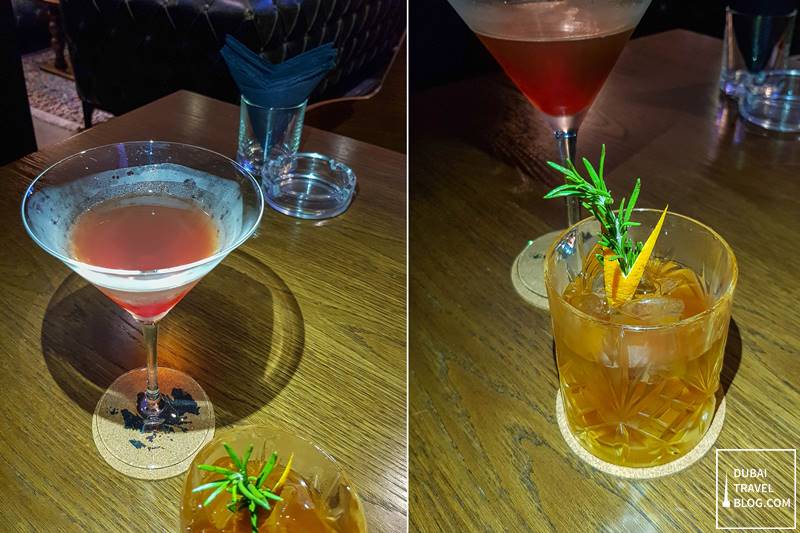 Cigar Smoke Old Fashioned – AED 65
Monkey Shoulder, Rosemary & Demerara Syrup, Chocolate Bitters, Natural Cigar Leaf Smoke
Manhattan – AED 65
Woodford Reserve, Sweet Vermouth, Maraschino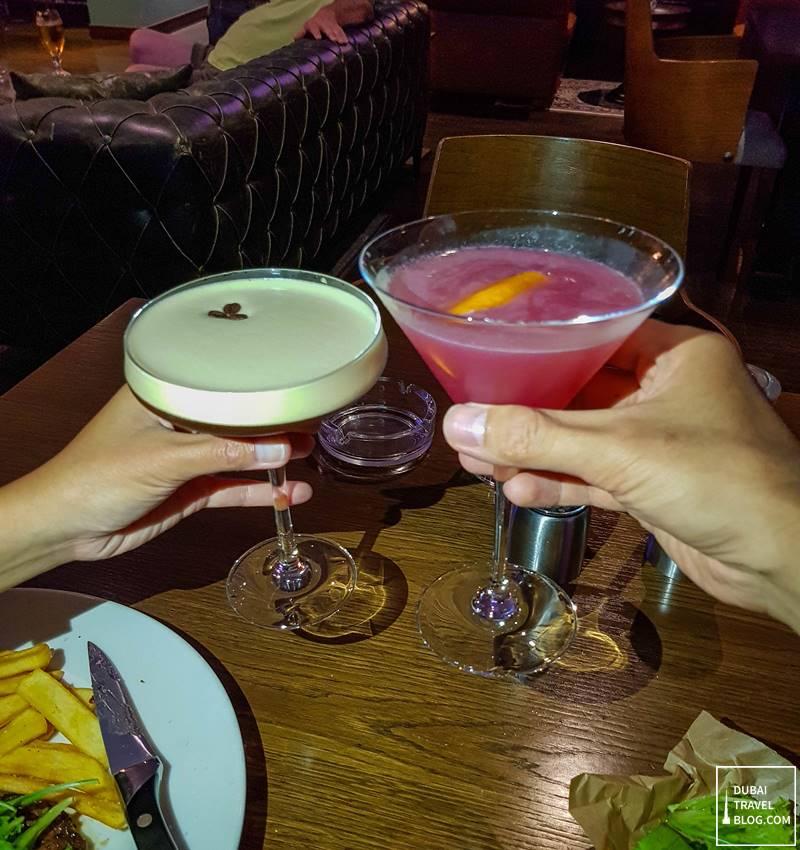 Espresso Martini – AED 65
Cosmopolitan – AED 65
Appetizer / Salad
For the food, we ordered the Baby Gem & Avocado salad for starters.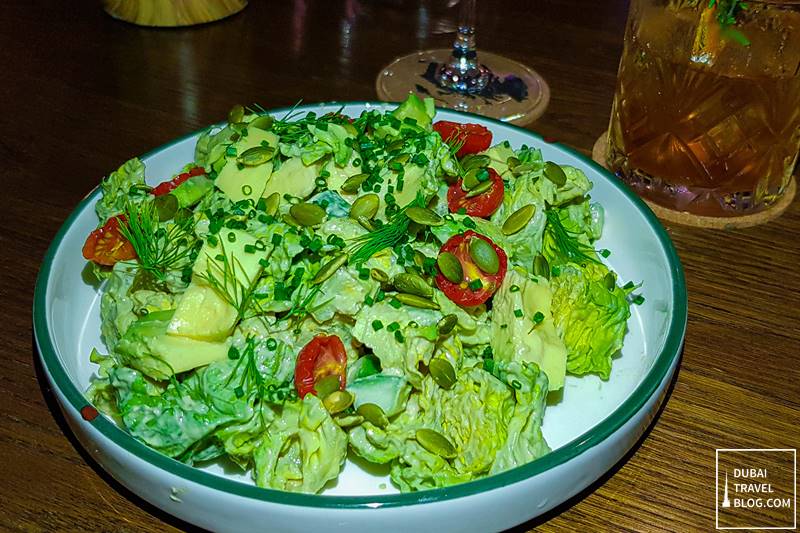 Baby Gem & Avocado Salad – AED 50
Main Course
We had a Rib-eye Steak and Fish & Mushy Pea Pie for our main course. The chargrilled steak was cooked perfectly to our liking and was very tender. The Fish & Mushy Pea Pie was interesting as we haven't eaten something like it before.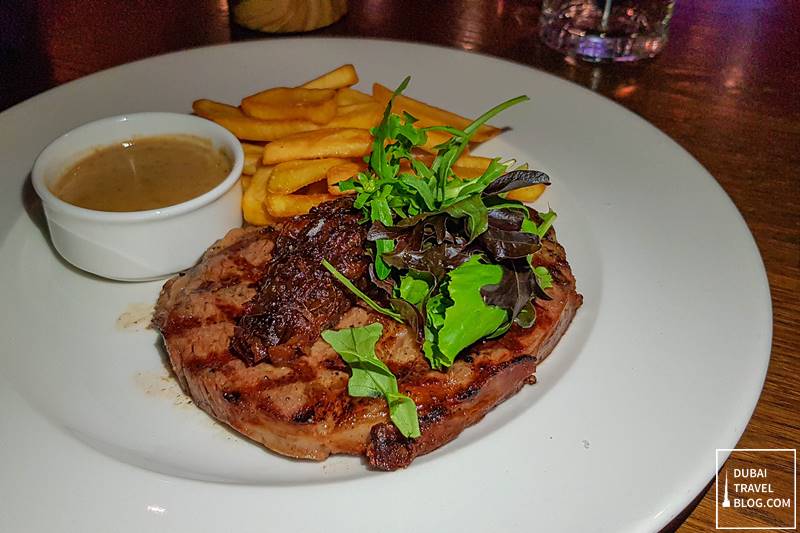 Chargrilled Rib Eye Steak – AED 150
with Seasoned Fries and Caramelized Onions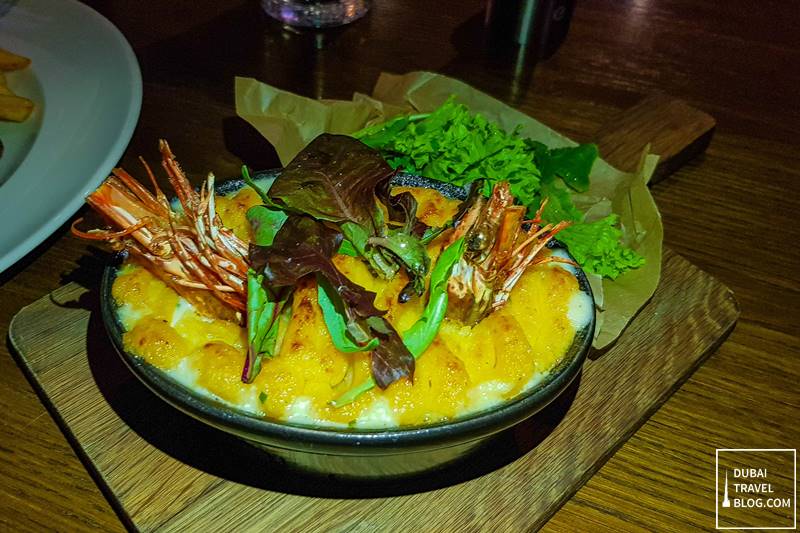 Fish & Mushy Pea Pie – AED 115
Smoked Haddock, Prawns, Salmon & Glazed Potato Mash
Dessert
As we enjoyed the drinks more, we opted to just have one dessert which was a Sticky Toffee Pudding. This was served with vanilla ice cream. It was very rich and sweet, but went well with our drinks.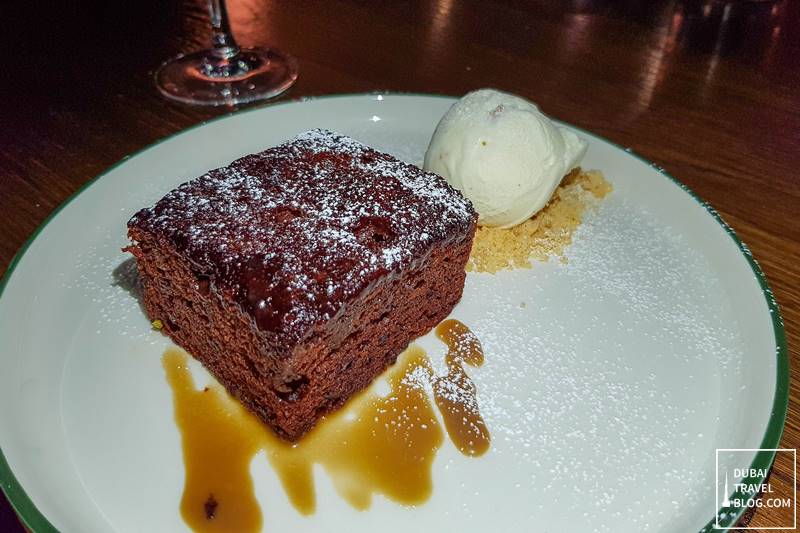 Sticky Toffee Pudding – AED 45
with Ice Cream
19 Photos of Makar Dubai
Check out these picture gallery of Makar Dubai based on our visit.
Summary
Makar Scottish Bar has a large selection of whiskeys, and the knowledgeable staff will be able to assist you in making selections. It is ideal for a romantic dinner or a fun night out with pals.
Take a seat in one of their luxurious, leather lounge chairs and peruse an extensive selection of liquors and cocktails at Makar Dubai!
Contact Information
Makar Dubai
Address: P1 Level, Radisson Blu Hotel Dubai Waterfront, Business Bay, Dubai
Telephone Number: +971 4 2497800
Website: https://www.radissonhotels.com/en-us/hotels/radisson-blu-dubai-waterfront/restaurant-bar/makar
Google Map Location
Here's the map guide to the location of Makar Scottish Bar in Dubai: