Dubai is indeed a luxury city in the United Arab Emirates and one of the most luxurious activities you can do here is to have a yacht tour (BUY TICKETS HERE). If this is your first time going to Dubai or you haven't experienced touring on a yacht yet, this is your chance to have the most unforgettable vacation with your family and friends. The Luxury Yacht Share Monitoring Tour will surely make your day extra special.
The perfect way to start your Dubai morning right is to soak up the sun-kissed morning yacht tour share adventure with your family and friends. This is a tour in the sparkling Gulf with services from 5-star service providers. Have your delicious morning breakfast served while seeing the panoramic views of Dubai? You will surely see the City of Gold in a different look just like how wealthy travelers choose to see the beauty of a place. Even if you are just a tourist, you will have access to the same services every wealthy man can afford.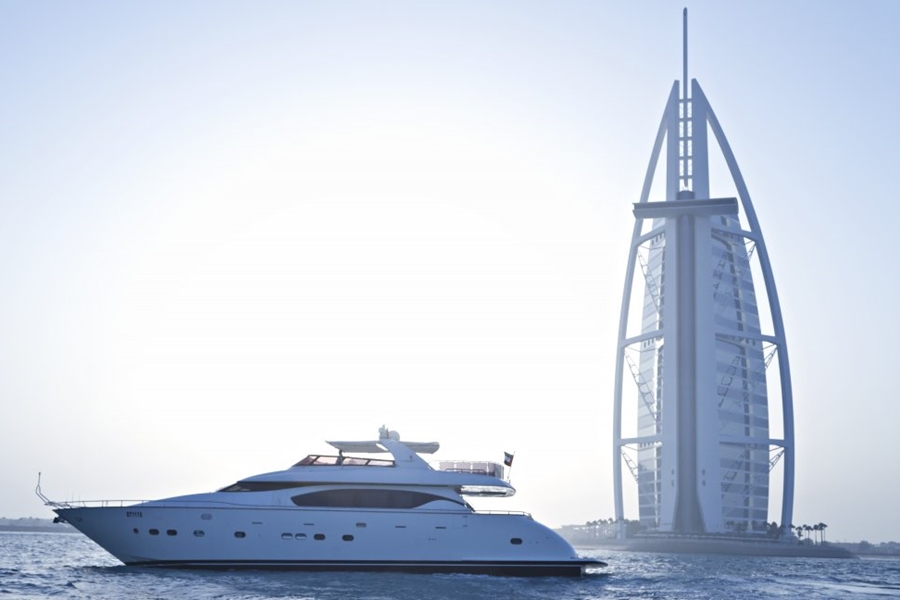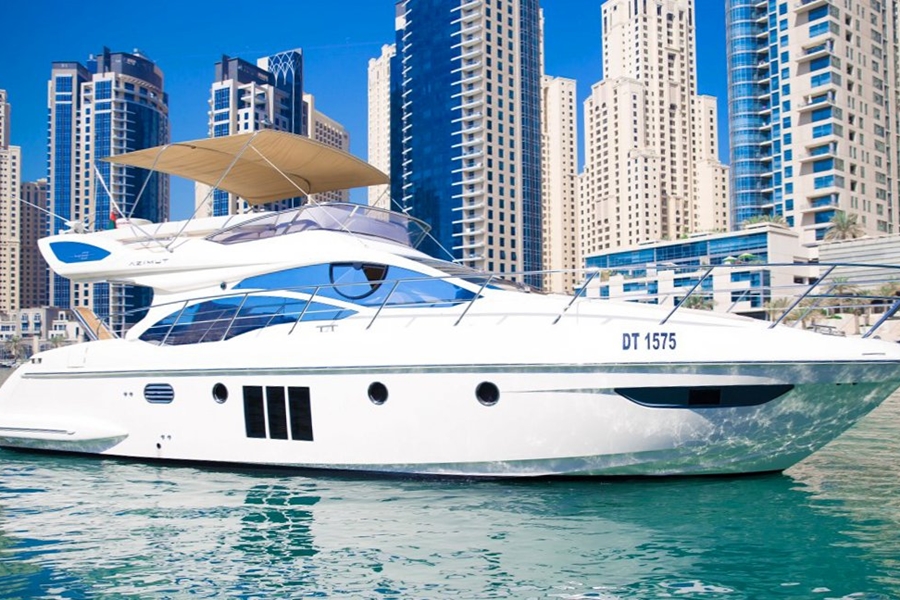 Buy Ticket To Luxury Yacht Online
With this tour, you will have a perfectly made morning while you are out on the water on a bluewater luxury yacht that's 64ft in height. This yacht features shady areas and comfortable seats. There is also an experienced captain riding with you to guide you and help you identify Dubai icons such as the Marina and the Palm.
If you wish to learn more about this, you are free to engage in a conversation with him or any other tourists in this adventure. Remember, making friends is a plus experience.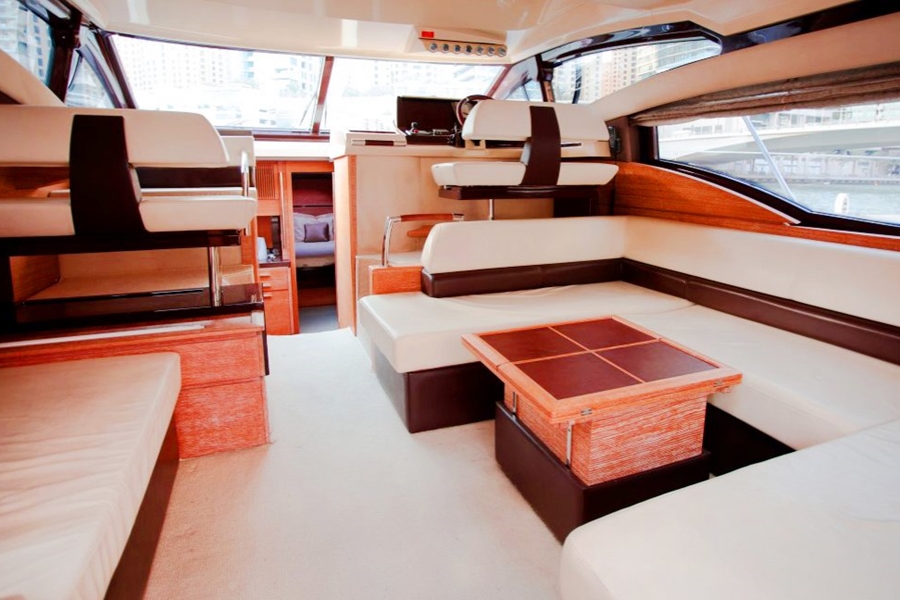 Your breakfast buffet features fresh juices and pastries. These are no ordinary dishes because you get to taste the servings of a 5-star provider. Not everyone gets to experience a tour with a perfect combo of yacht tour in the waters of Dubai and the delicious breakfast buffet menu.
The duration of the tour is 2 hours and it is enough for you to discover how beautiful it is to live and visit Dubai. This exciting tour is great for couples and a small group of friends and family.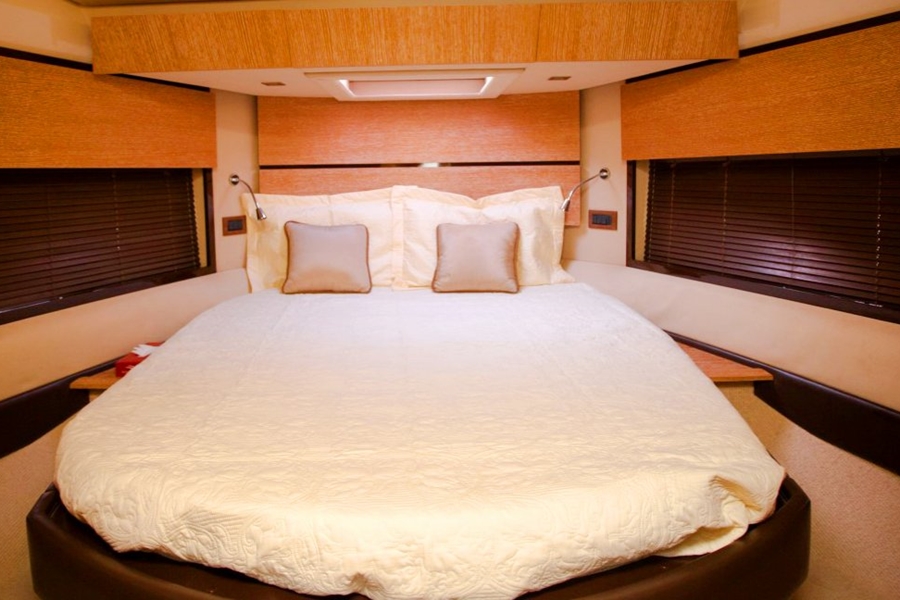 What To Expect
Yacht selection varies but rest-assured that you will still get that comfy seat.
During the tour, it is expected for you to observe the proper dress code. Dress like a wealthy traveler.
Bring your IDs for coast guard checks.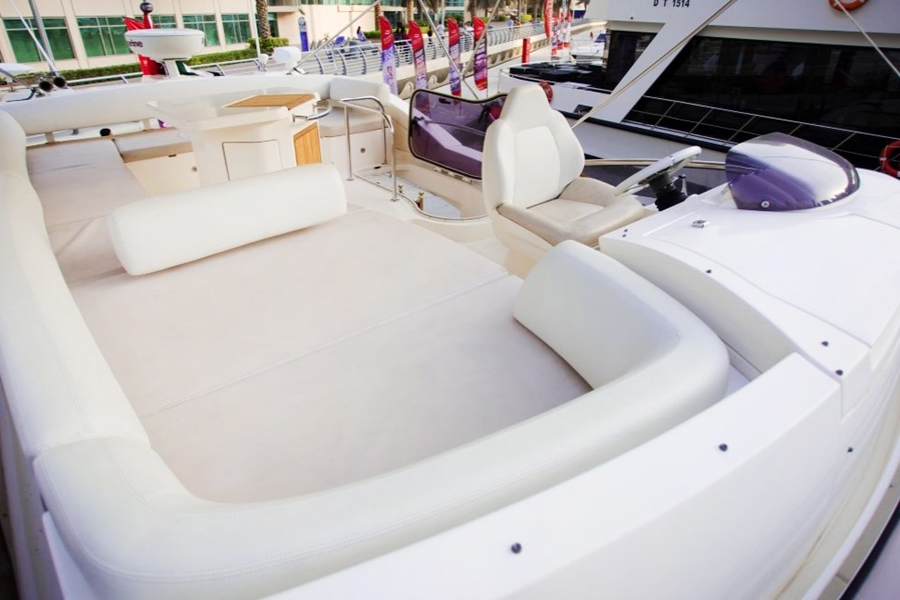 Contact Information
Luxury Yacht Share Monitoring Tour – Dubai Marina (BOOK HERE)
Address: Dubai Marina, Pier 7
Website: https://xclusiveyachts.com/
Opening Hours: Morning tour depends on your slot. Refer to your tickets for the hours.
Google Map
Below you can check a map guide on how to get to Dubai Marina