A new laid-back social dining place has opened in Dubai and they are introducing a cool Thursday Night offer for ladies. Jones Social is an eclectic urban lounge, bar, and dining destination located at the lobby of Millennium Airport Hotel in Al Garhoud.
We visited Jones Social on a Thursday evening and we were glad of the options available on their drinks and food menu. Jones Social is actually run by the same team behind Jones the Grocer, a popular and well-established Australian chain. If you are a fan of Jones the Grocer, then it won't be hard for you to love Jones Social.
Alcohol: YES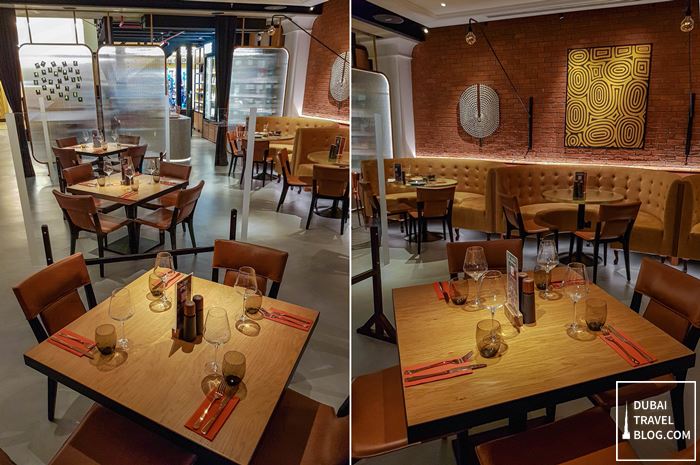 Jones Social Dubai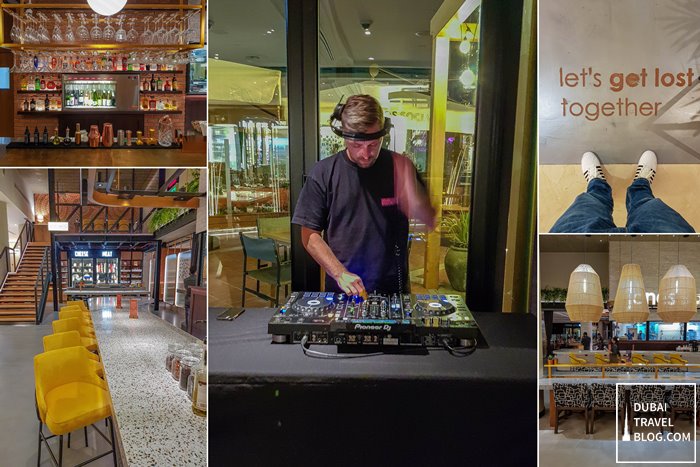 DJ Blaise at Jones SOCIAL
Jones Social New Hangout Place in Garhoud
The Ladies' Night offer is quite a good deal. For only AED 99 per person, ladies can enjoy one appetizer plus 3 cocktail drinks, or 3 glasses of house wine.
The new ladies night is a tribute to good food, interesting cocktails, and good music with DJ Blaise. They will be welcomed with a Jones Social passport so they can take on a journey across continents. Their passports will be stamped as they pick their drinks along the way.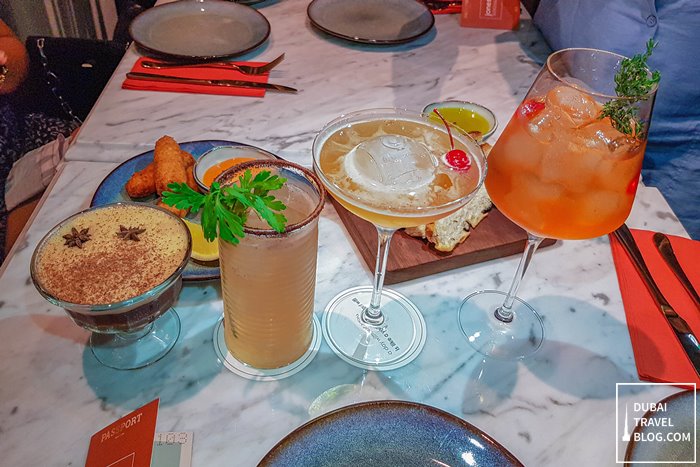 drinks at Jones Social
Cocktail Drinks at Jones Social
Normally, I post photos of the food right away. But in this blog article, let me feature the drinks first. After all, there's a lot of choices available for the ladies (and gents) to enjoy cocktails at Jones Social.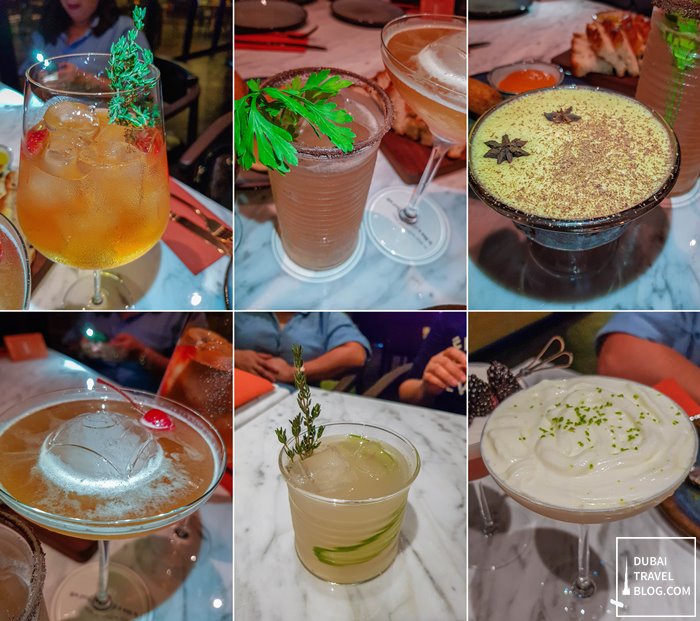 Formentera Pink, Cali Arabica, Soho Espresso Martini
Once Upon a Time, Mango Lime Gin Gizz, Pereira Bellini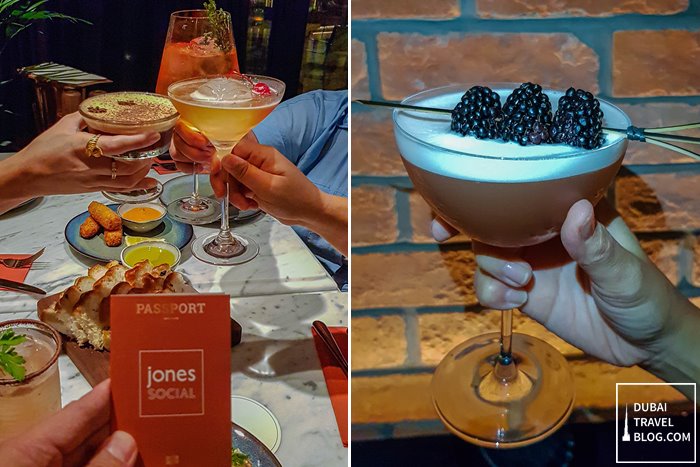 cheers to the weekend!
The drinks are well-concocted and fun. Here's a list of the cocktail drinks from their Ladies Night menu:
Once Upon a Time – cognac, martini rosso, chocolate syrup, and maraschino cherry
Mango Lime Gin Gizz – gin, mango & kaffir lime cordial, lime, and tonic
Jamaican Spiced Coffee – spied rum, honey water syrup, espresso, and tonic water
Tom Collins – vodka, lime, darjeeling & chamomile tea, and tassoni sambuco
Amalfi Iced Tea – codka, limoncello, and tassoni pesca amara
Formentera Pink – pink gin and tassoni pesca amara
Jam Gin Fizz – gin, lemon, blackberry & rosemary jam, and soda water
Soho Espresso Martini – vodka, dark chocolate, and spiced double espresso
Shoreditch Mule – gin, lime, bitters, and organic ginger beer
Costa Aperol Spritz – aperol, liqueur, prosecco, ruggeri, and soda water
Sporco Martini – vodka, martini extra dry, and basil oil
Cali Arabica- tequila, pink lady & raspberry cordial, agave, tonic water, and sumac powder
Pereira Bellini – prosecco, pear puree, lime zest, and spiced yogurt foam
Nassau Nights – spiced gold rum, lime, blackberry liqueur, and pineapple 
Appetizers
Aside from the drinks, the food is something to look forward to when dining at Jones Social. For appetizers, we ordered two from the menu. After all, for every 3 cocktail drinks, there's also one starter that we could order as part of the Ladies Night offer.
We had the Cordoba Croquetas and Kalamata Fritte. Both were very good.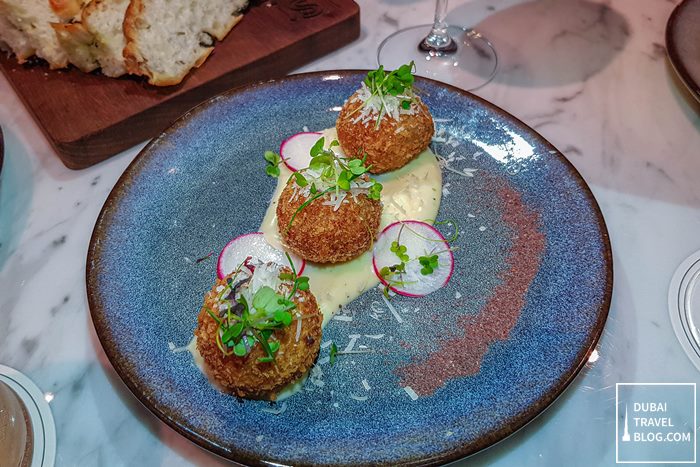 Cordoba Croquetas
veal chorizo, manchego, macadamia romesco and lemon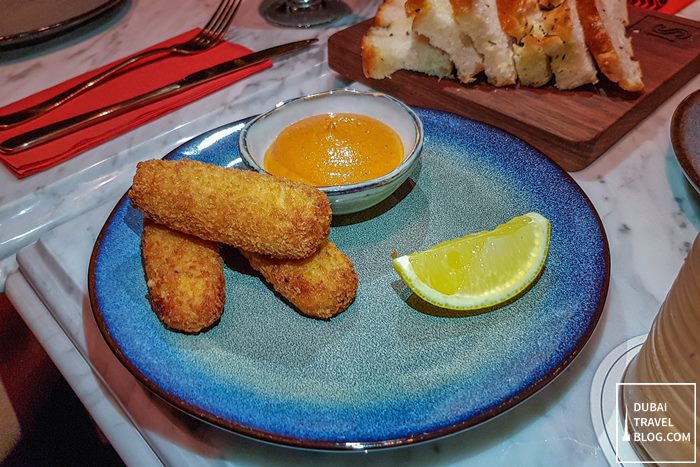 Kalamata Fritte
lemon chicken olives, red radish, sumac, parmesan, fennel seeds, and lime aioli
Main Course
We are fans of Jones the Grocer as they come up with delicious home-grown food. So it's no surprise that the food options from their main courses are also great. We had the Pollo Caliente, The Fitzroy, and Hawke's Bay.
The Pollo Caliente really stood out (must order if your only ordering one item) and the  Hawke's Bay (Lamb chops). We paired these main courses with a side of sweet potatoes.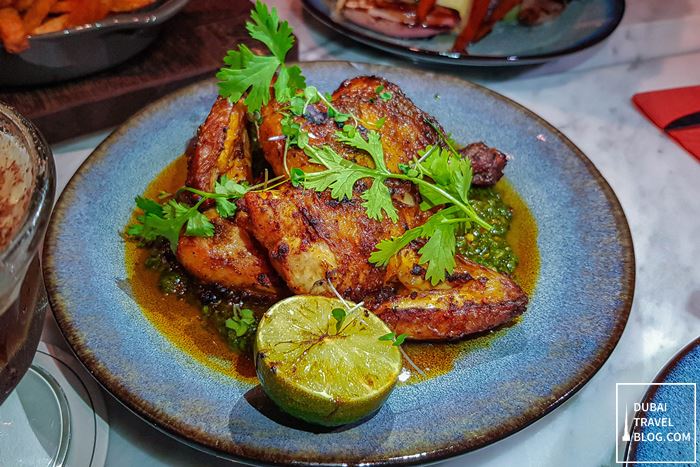 Pollo Caliente – AED 89
fire-roasted spatchcock chicken, harissa butter, chimichurri, and lime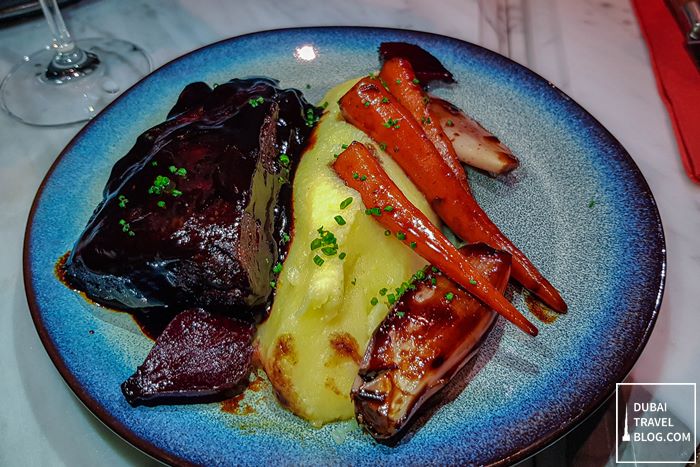 The Fitzroy – AED 119
twice-cooked jack's creek beef short rib, balsamic roasted vegetables, and mash potatoes with beef jus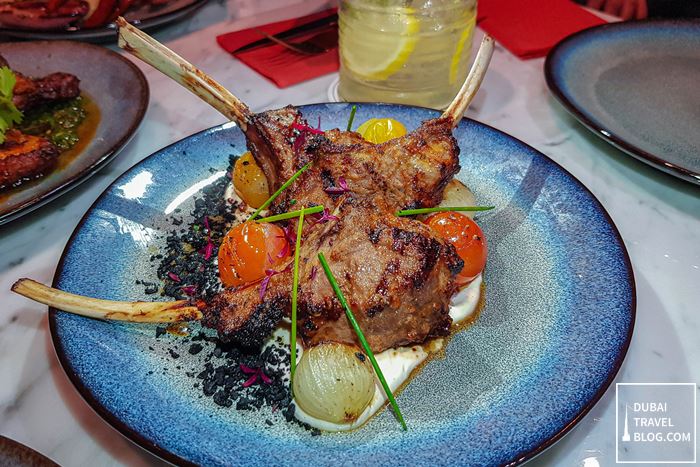 Hawke's Bay – AED 129
spiced lamb chops, smoked olive oil greek yoghurt, grilled pearl onion, slow-roasted cherry tomatoes, and black ash soil
Aside from the food and drinks, you can also enjoy beats from DJ Blaise. Jones Social offers an unforgettable evening in a trendy urban setting.
Jones Social in Garhoud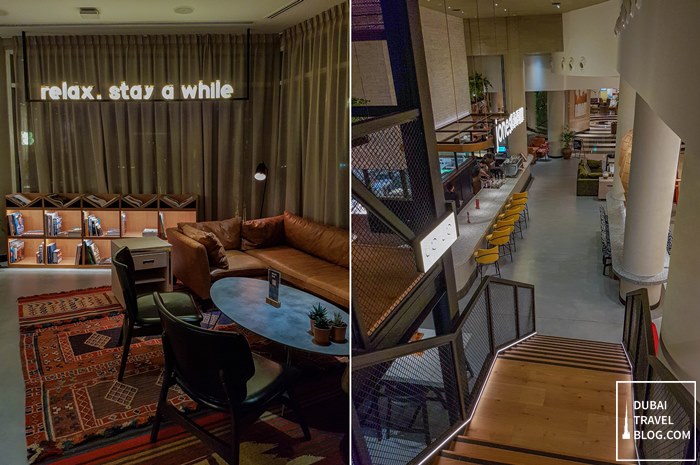 relax, stay a while
Video: Jones Social in Dubai
Check out this quick video short to give you an idea of what to expect when you dine in this restaurant:
26 Photos of Jones SOCIAL in Dubai
Here is a photo album showing pictures of the brunch experience based on our visit at Jones SOCIAL on a Thursday evening:
Contact Information
Jones SOCIAL
Address: Millennium Airport Hotel, Al Garhoud, Dubai, UAE
Telephone Number: +971 4 702 8790
Website: jones-social.com
Instagram: @jonesSOCIALUAE
Facebook: @jonesSOCIALUAE
Google Map Location
Here is a map guide on how to get to Jones Social. The restaurant is located in Millennium Airport Hotel in Garhoud. It was a self-parking option at the time and we went down to the hotel basement to park our car.