Last Sunday, my wife and I had a quick mini-tour of the Jetex FBO (Fixed-Based Operator) Terminal and passenger lounge. Located in Dubai South, this new and luxurious VIP lounge offers a distinct passenger experience and a spacious area where you can relax and enjoy while waiting for your private flight.
The tour started after watching the Flying Display from the Dubai Airshow 2017. We proceeded to check out the Jetex VIP terminal lounge filled with people from the business and aviation industry.
As we explored the place, we were amazed by its first-class facilities and amenities that screams luxury in every corner.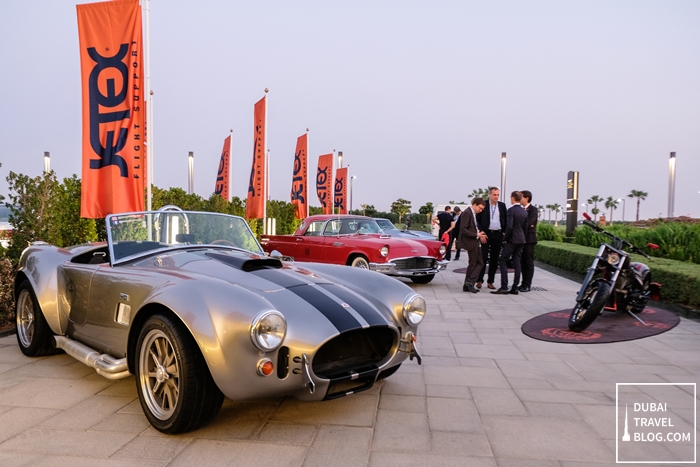 car display in front of the terminal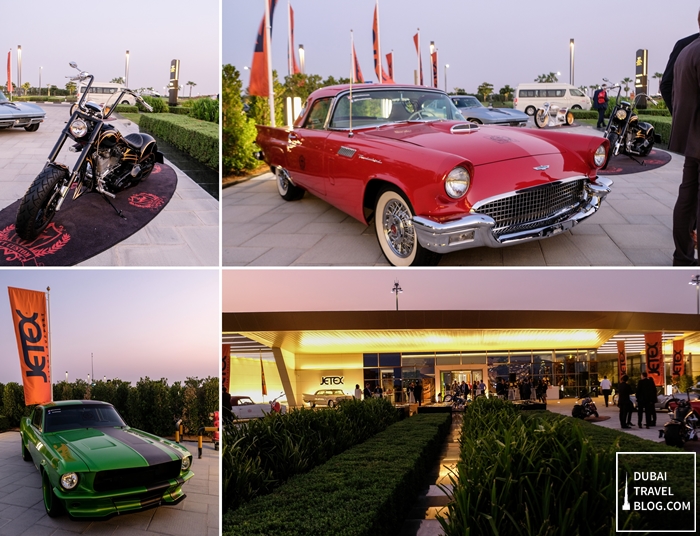 cars by TT Customs UAE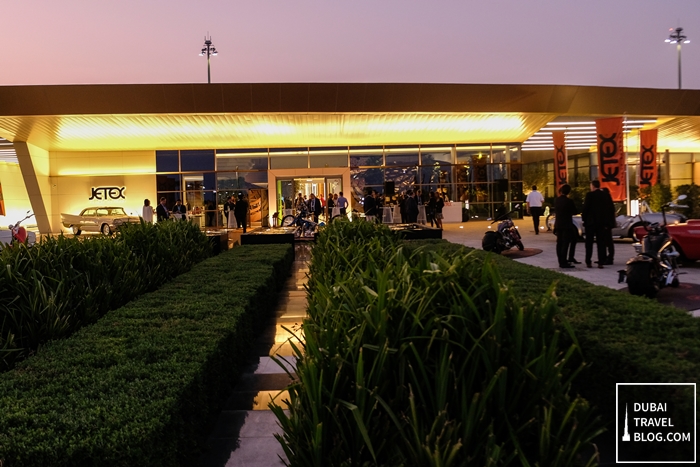 Jetex FBO in Dubai South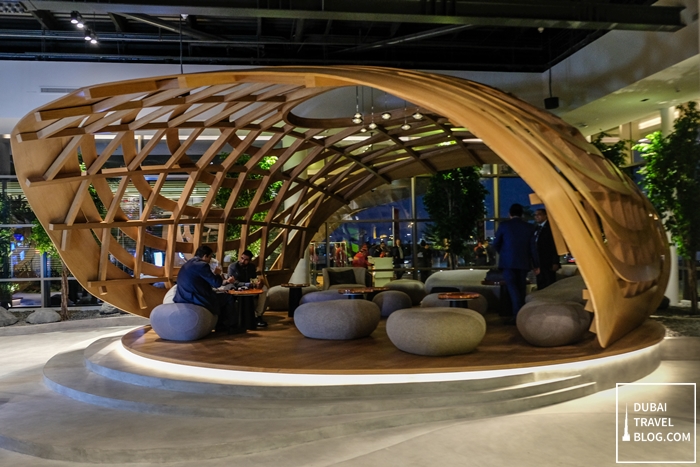 JETEX Flight Support – VIP Terminal lounge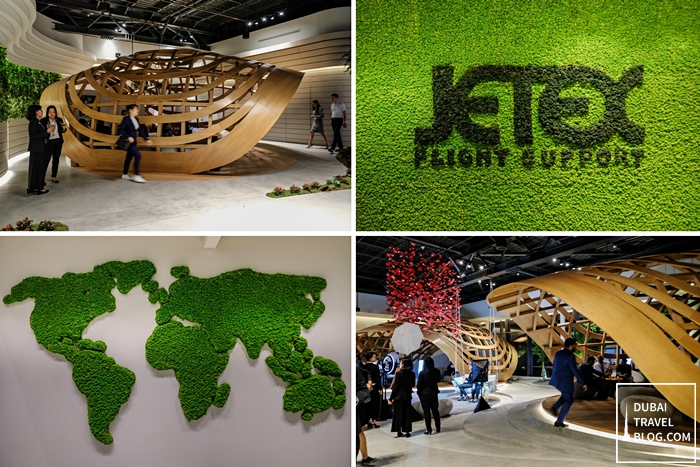 during the launch event
Jetex Flight Support: The Most Luxurious Fixed-Based Operator in the Middle East
Basically Jetex is like a mini-airport for private jets and this FBO provides the aviation-service solution which includes aircraft fueling, ground handling and global trip planning.
Recently crowned "FBO of the Year" at the Aviation Business Awards, the facility has also been announced as the official FBO of Dubai Airshow 2017, a prestigious title which reflects the impeccable standard of service delivered by the Jetex team.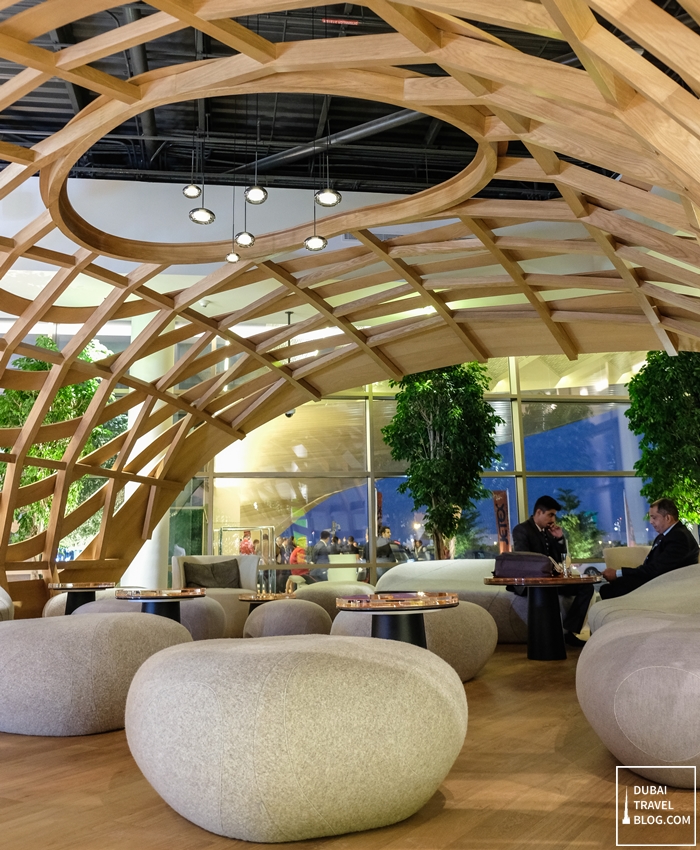 freestanding cocoon-like wooden structures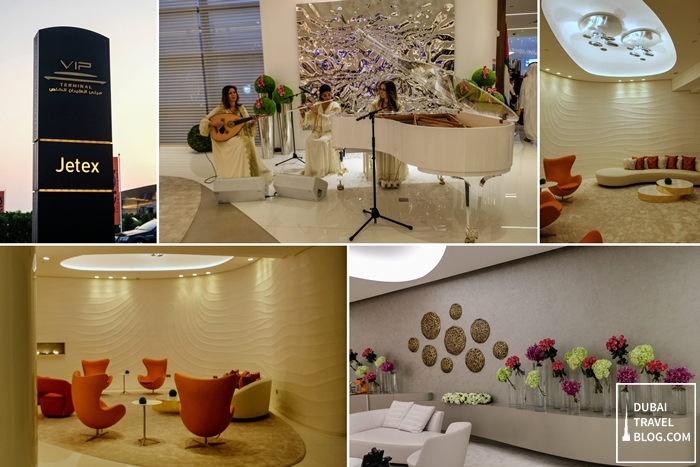 launch of the terminal
The Jetex terminal has set itself apart from other operators in providing a luxurious passenger lounge as well as first-class service. Those who own these jets will get no less than the VIP treatment that they deserve.
Guests will enjoy unparalleled levels of comfort and convenience once you enter the terminal. Each lounge offers an array of plush seating areas and a wealth of first-class amenities, including private dining areas, meeting rooms, shower facilities and a lavish cigar lounge.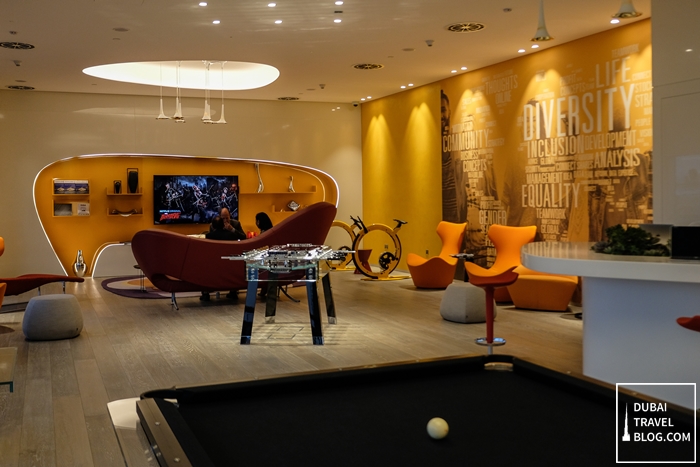 entertainment area – bright orange theme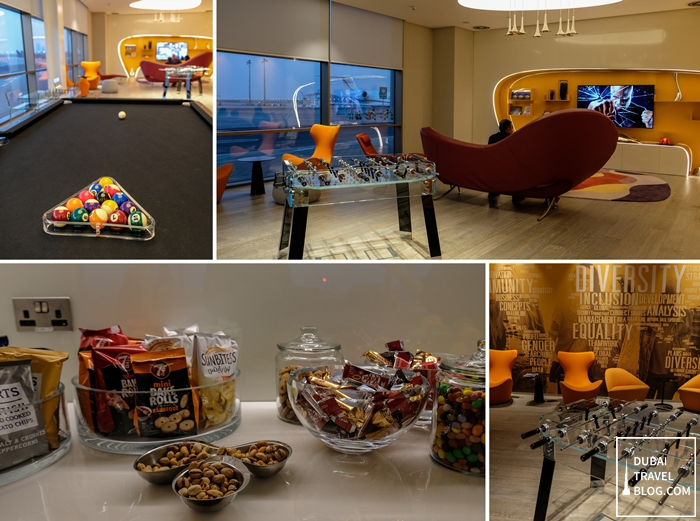 pool, snack bar, wide screen TVs (you can watch Netflix programs) foosball, chess set, etc.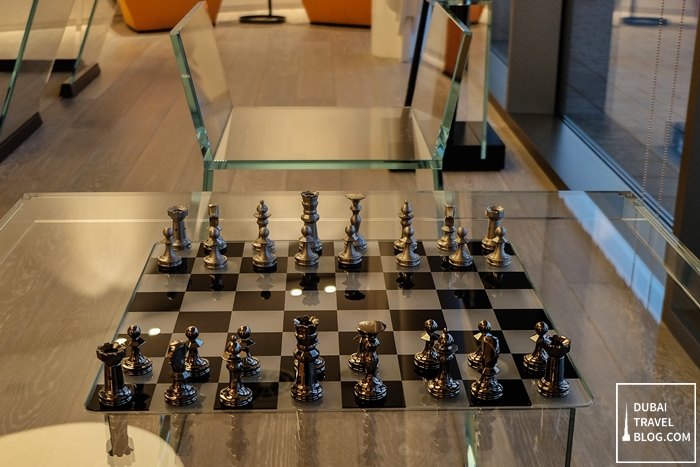 chess board on a glass table (glass seats too!)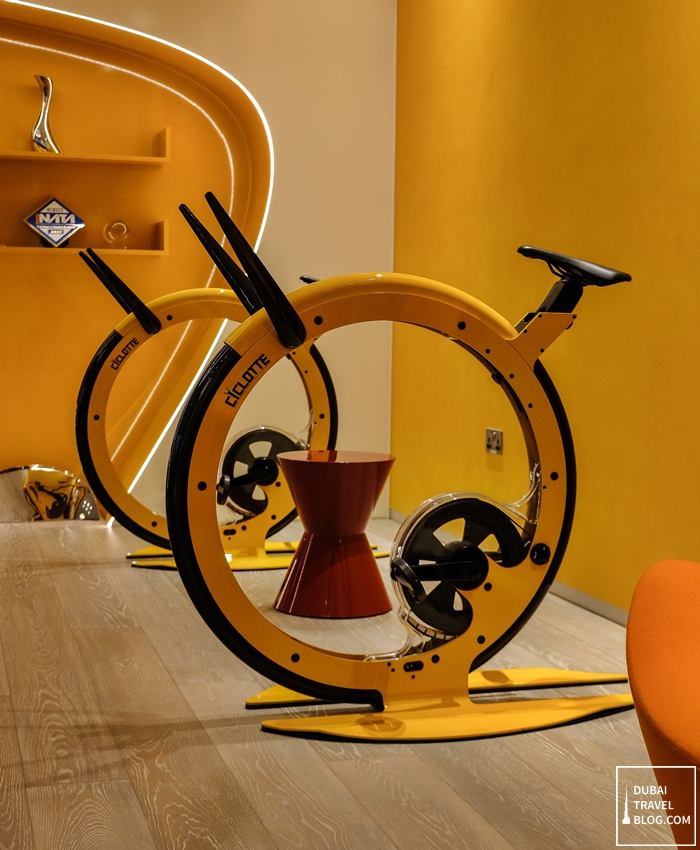 cycling machines
Each area of the terminal has been carefully designed to invite its guests to relax and yet still maintain its luxury and class. It is elegant without being intimidating, and it caters to individuals of all ages. There's an entertainment and gaming room, sleeping lounge, snack bar, spa, etc.
Why all the luxury? It has to be because they are handling important and high-profile guests that deserve no less than the best. Dubai is, after all, known for its superlatives.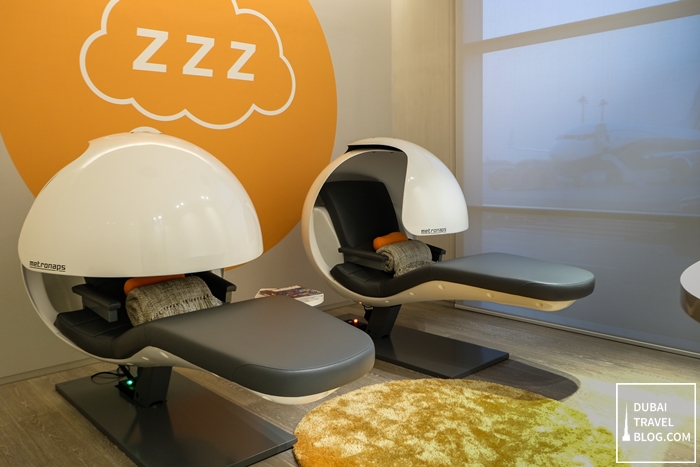 high-tech sleeping pods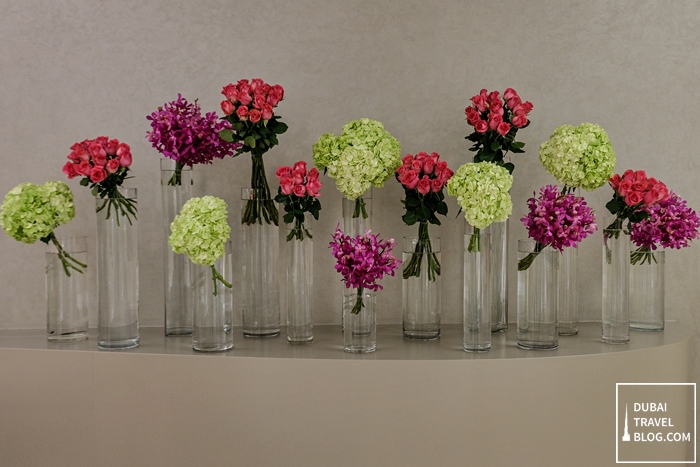 flowers are always fresh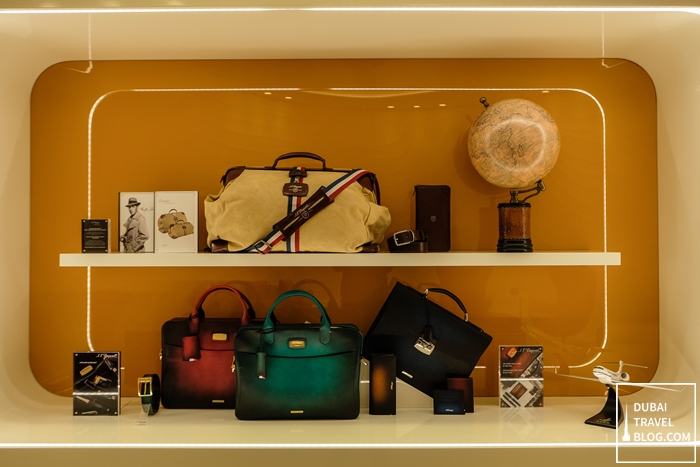 ST Dupont bags and merchandise on display (and for sale)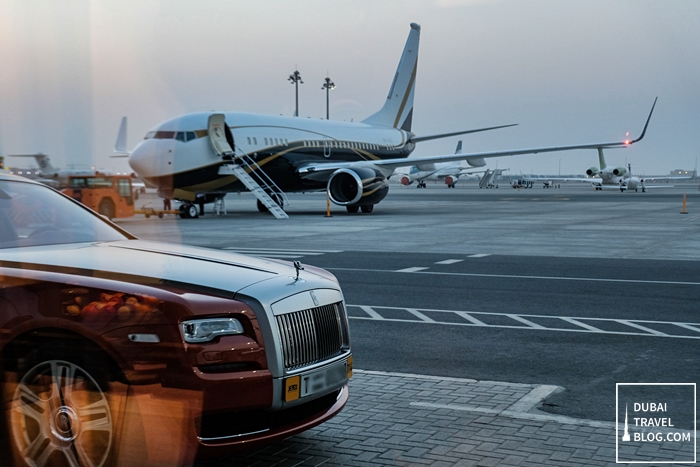 Rolls-Royce service to your private jet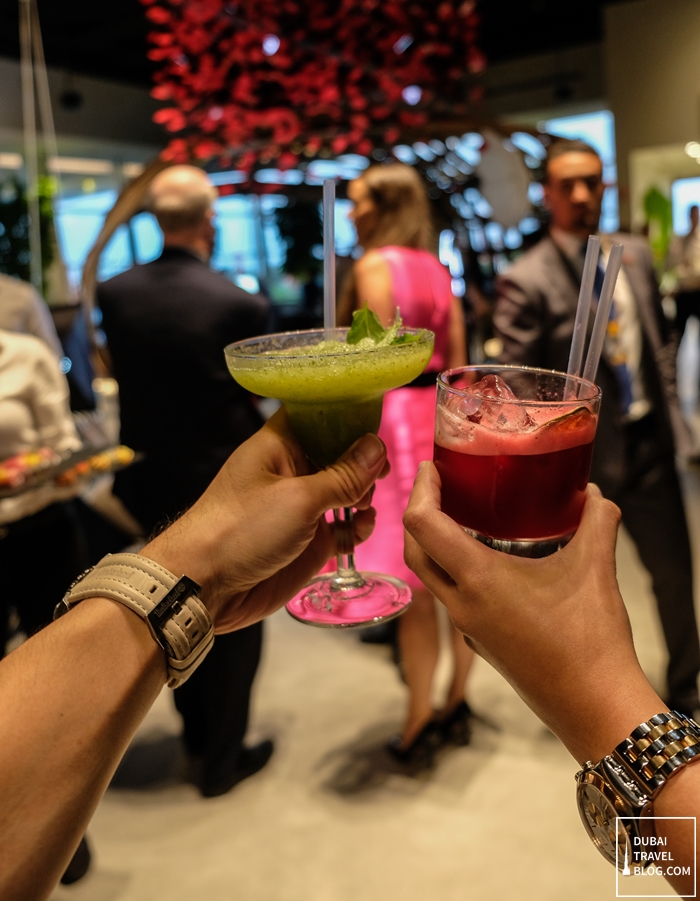 drinks during the event
To be honest, we had more fun in this quick mini-tour compared to watching the 3-hour Flying display at the airshow (which was our main agenda on that day).
We were glad to have gotten a short walk-through of the area and witness the first-class amenities that VIP jet-setters get.
Jetex Contact Information
Jetex FBO Terminal
Dubai South
P.O. Box 54698
W: jetex.com
E: fbo-dwc@jetex.com
T: +971 4 212 4900
Google Map Location
Below is a map to guide you in getting to the Jetex FBO VIP terminal in Dubai South: