My wife and I joined an exclusive tour of a luxury cruise ship called Celebrity Constellation that docked in Dubai for a limited period. This was a good opportunity for us to know what this cruise ship had to offer especially when we've never been on one before.
Celebrity Cruise first sailed in 1990 and is now an industry leader that provides spacious, stylish and sophisticated interiors; dining experiences elevated to an art form; personalized service, with a guest-to-staff ratio of nearly 2:1 and unexpected, trendsetting onboard activities, all designed to provide an unmatchable experience for vacationers' precious time.
Celebrity Cruises: Celebrity Constellation Cruise Ship Tour
We arrived at Port Rashid Terminal on a Sunday and were led to the cruise ship to have lunch in one of its restaurants. After lunch, we were given a tour of the boat and I realized that the ship is so huge that their elevator has about 12 floors. They sail to various destinations across the globe. In UAE, they have a UAE-Oman-India route that sails during winter season.
Celebrity Constellation offers multiple fine dining restaurants, bars, indoor and outdoor swimming pools, kids area, gym, spa, salon, sports deck, jogging track, shopping area, cinema theater, casino, etc. There's really so much to do that you won't get bored inside the luxury liner. One thing to note is that for every 2 persons, there's one staff who will take care of you from the time you arrive to the time you leave.  This really helps as you are familiarizing yourself with the ship, restaurants, locations and features. This also makes it easier in handling all passengers inside the ship. Here are some random photos of our tour for you to get an idea what to expect.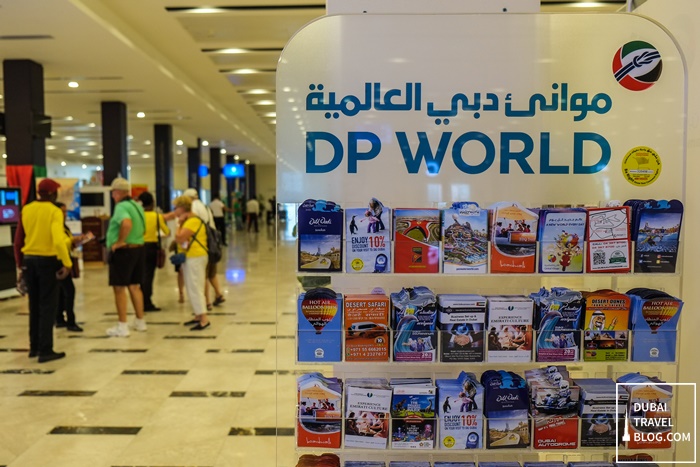 Dubai Ports World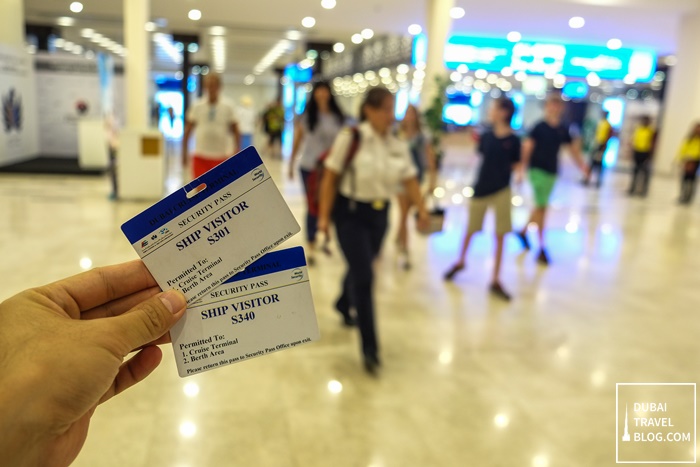 our ship passes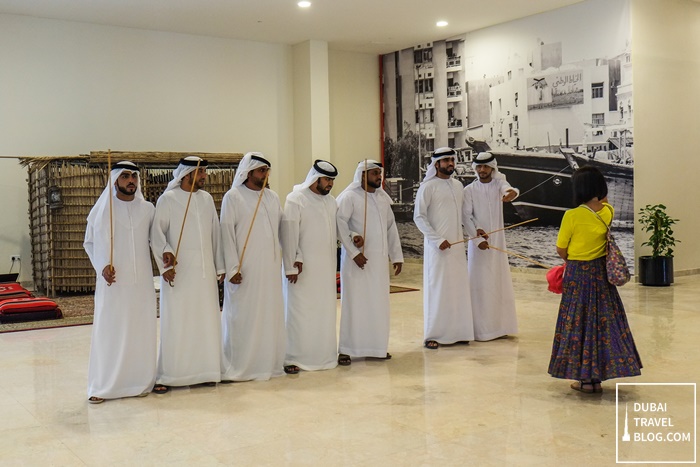 Emirati locals greeting tourists with traditional dance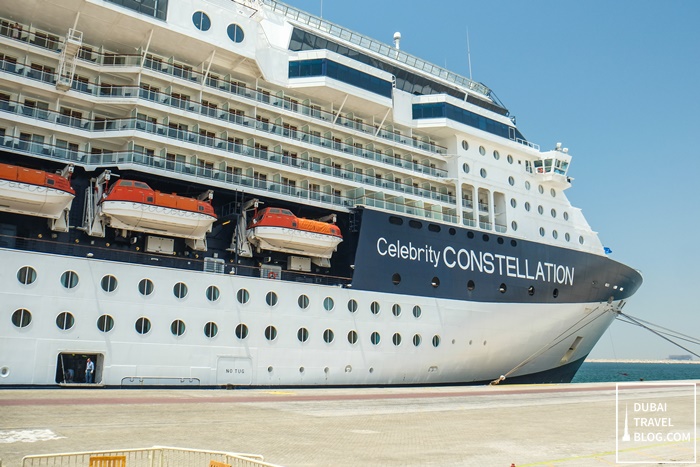 seeing the Celebrity Constellation ship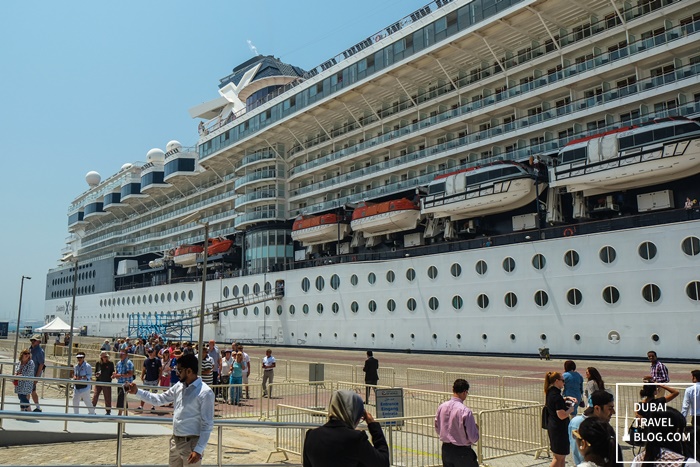 the ship was too huge to get a photo in one frame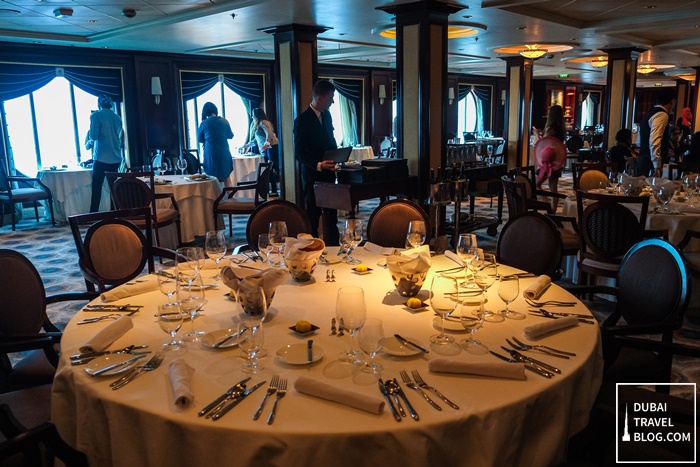 inside the San Marco Restaurant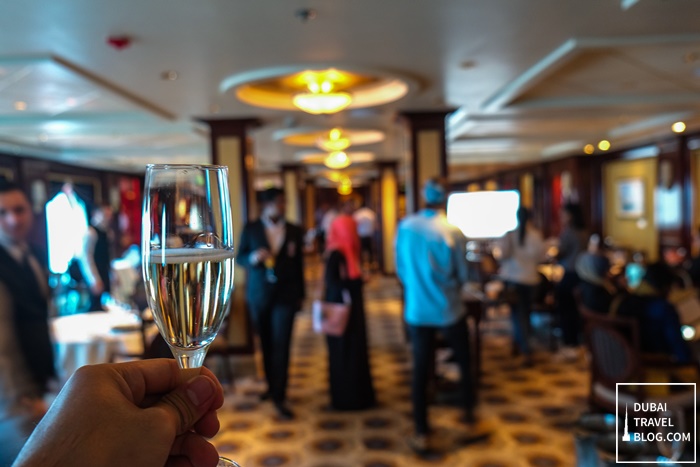 champagne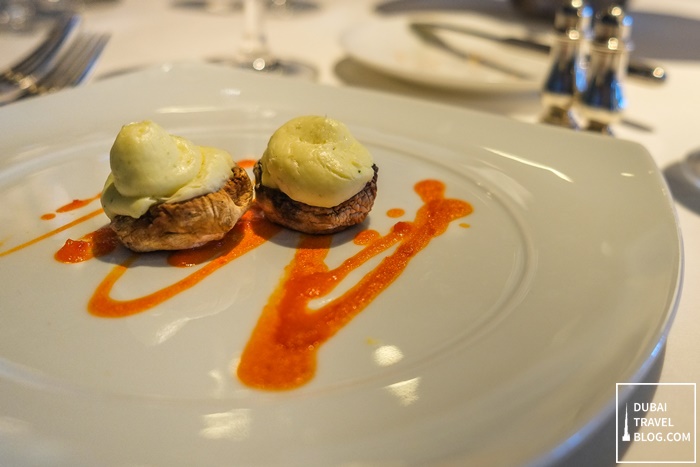 Roasted Portobello Mushroom
with garlic bourson cheese and red pepper reduction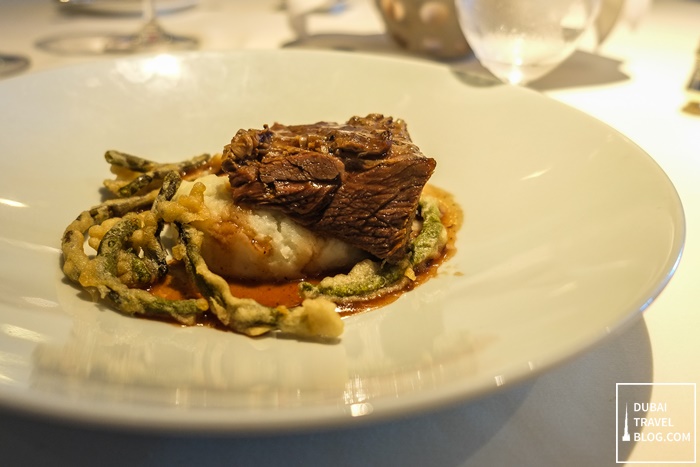 Roasted Atlantic Salmon
Di Puy Lentils, Curried vegetables and frisee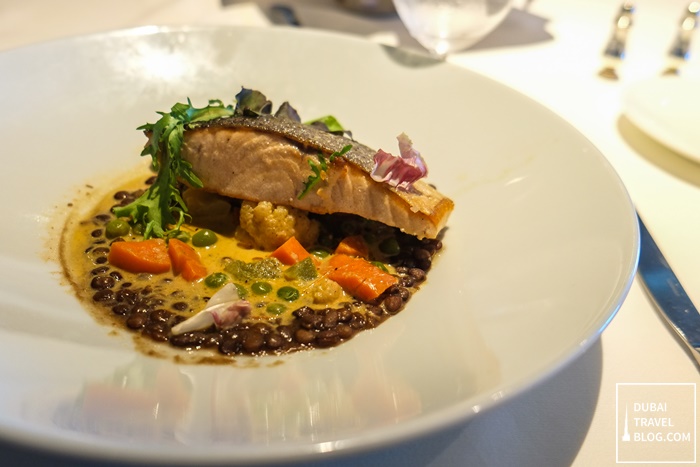 Braised Beef Short Rib
Creamy Mashed Potatoes and tempura green beans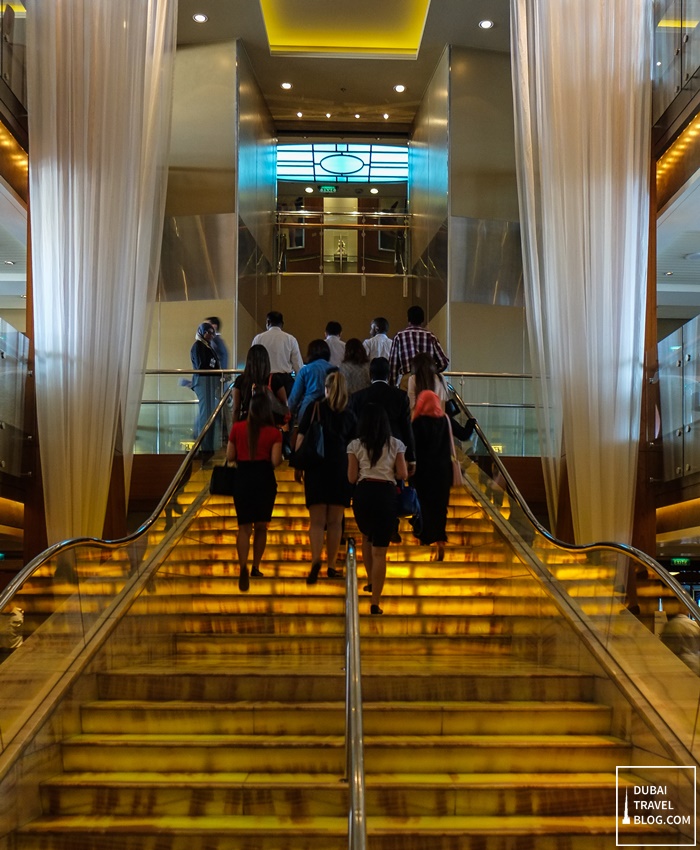 stairway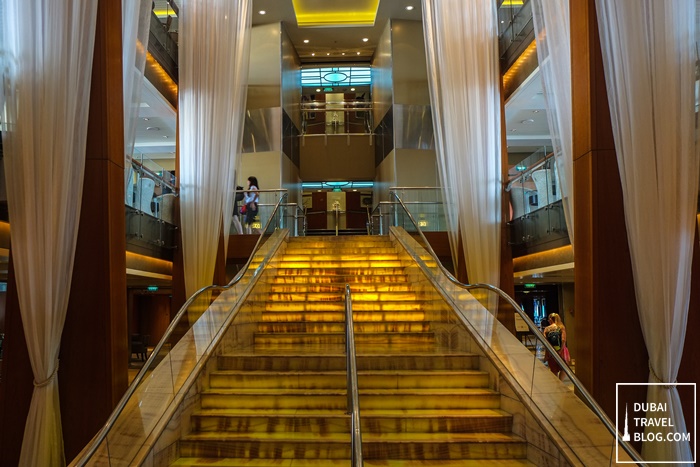 golden stairway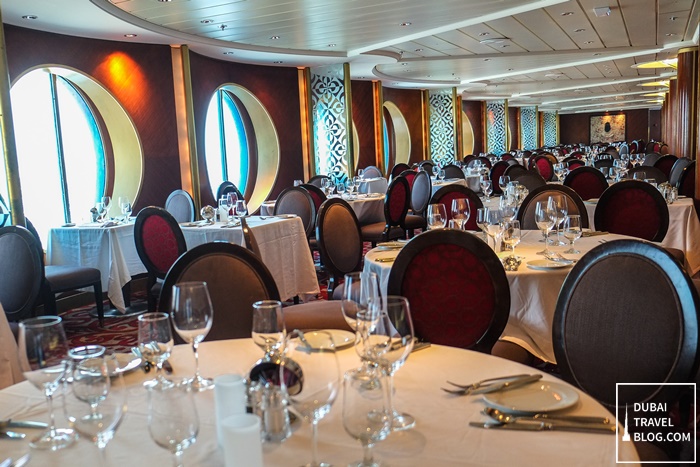 restaurant inside Celebrity Constellation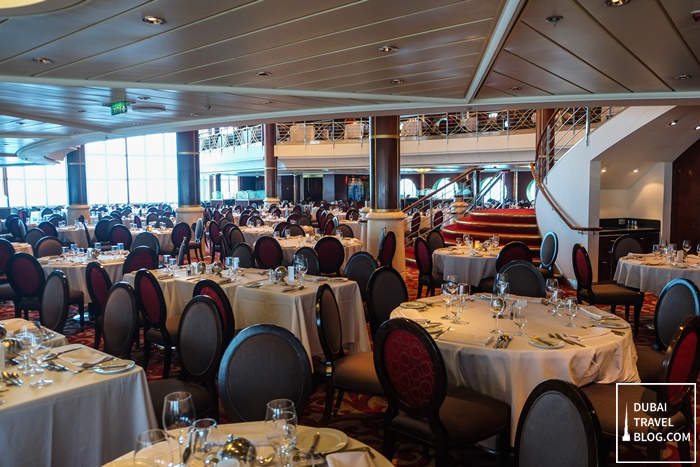 huge restaurant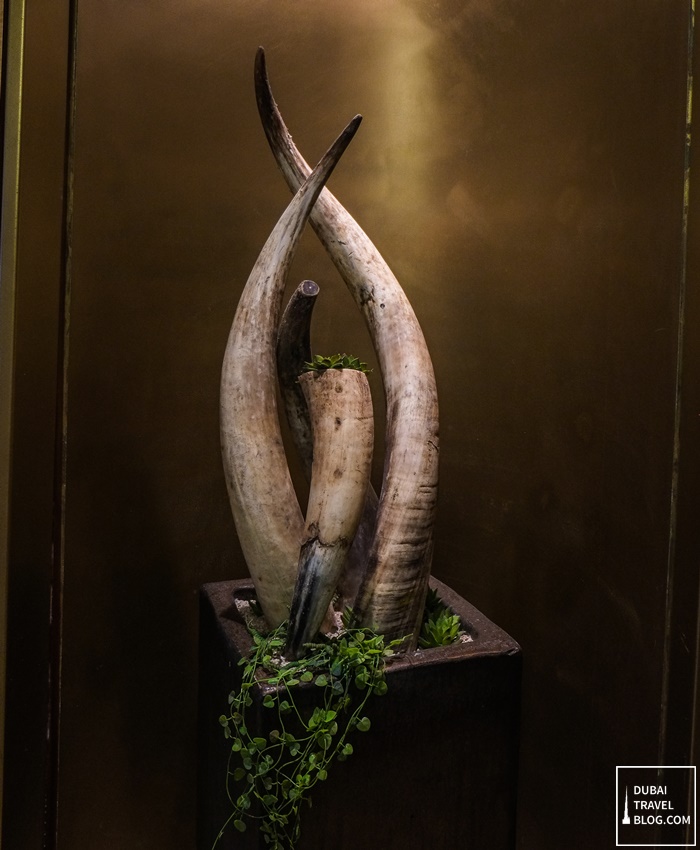 art piece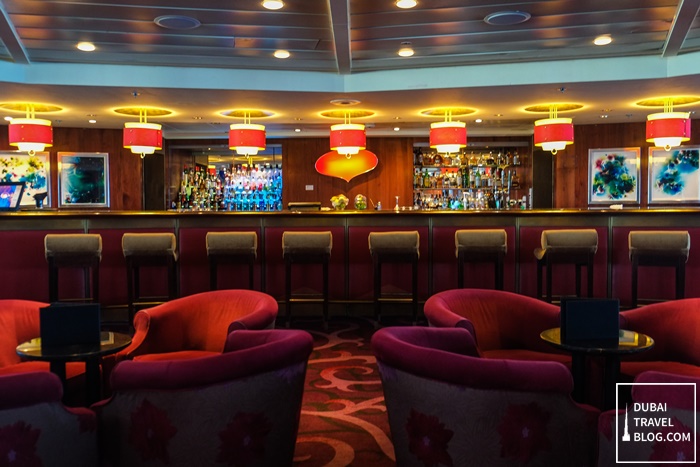 bar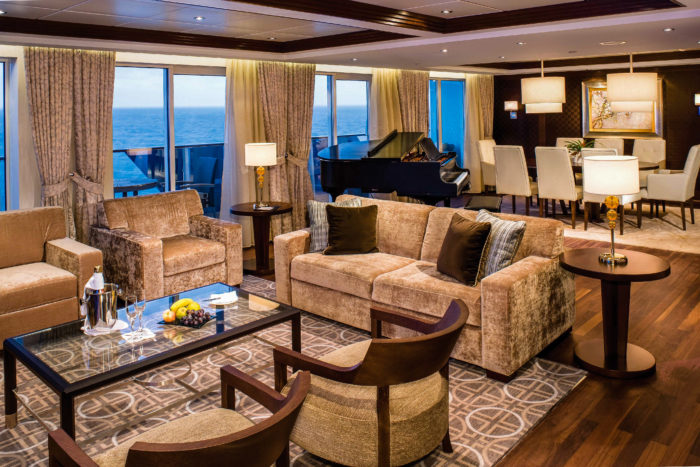 Penthouse suite
Image Credit: supplied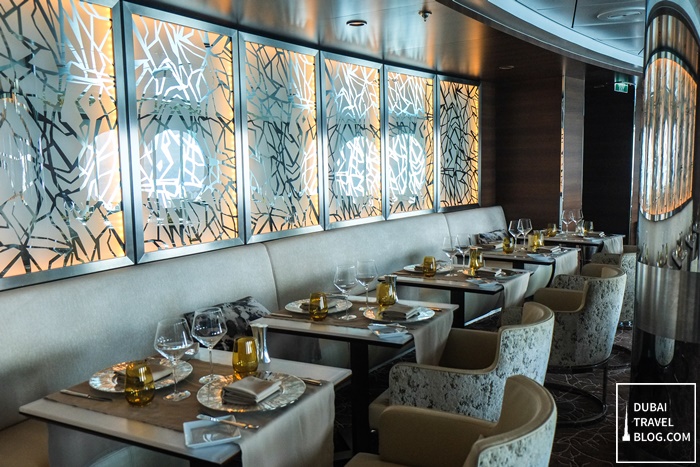 another restaurant
slot machines in their casino area
Fortunes Casino area, they only open the casino area when they're cruising, not when docking
an amphitheater there they have 2 shows every night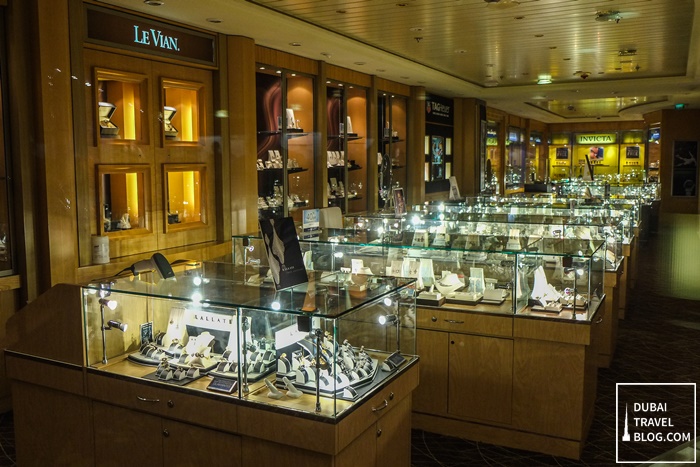 shopping inside the ship
clothes, watches, shoes, swimwear, jewelry, etc.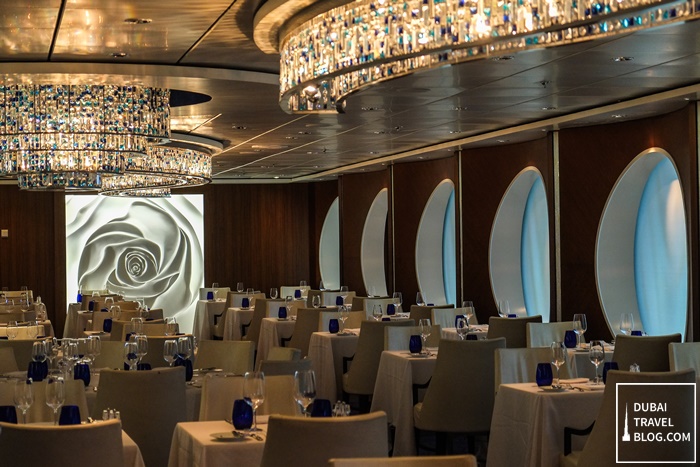 another restaurant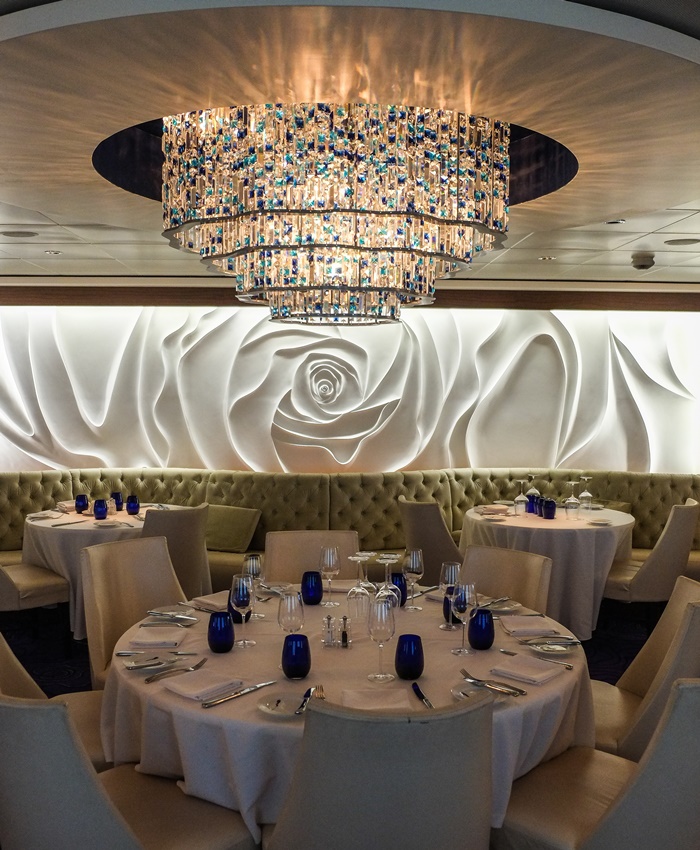 lovely table set up
light decoration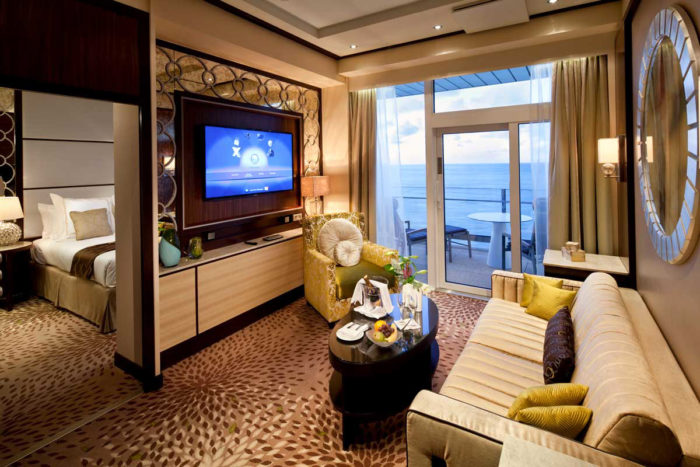 Signature Suite, Image: Supplied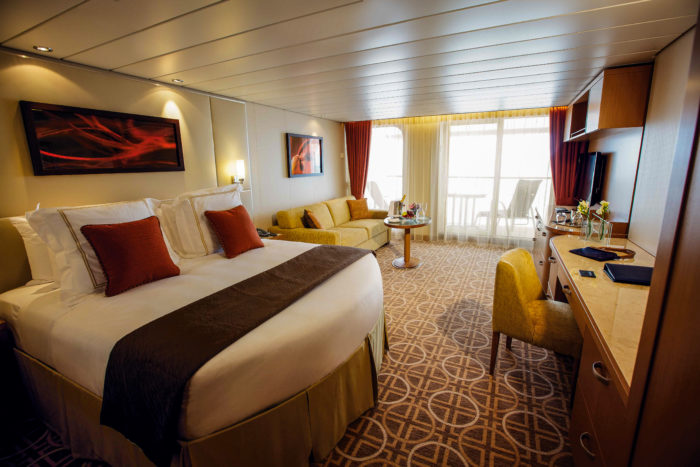 Suite Bedroom, Image: Supplied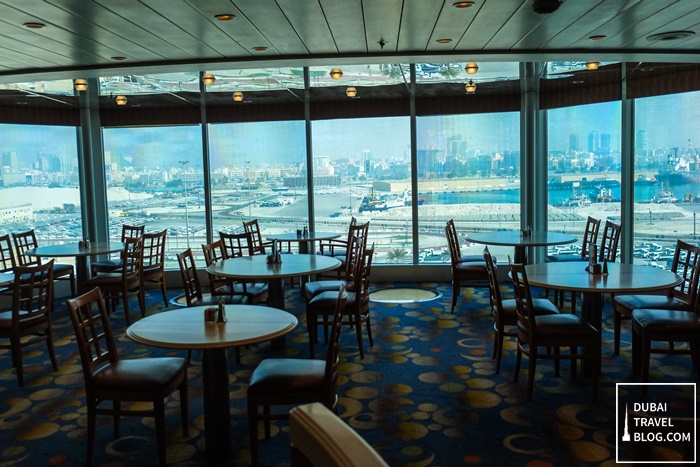 restaurant with a view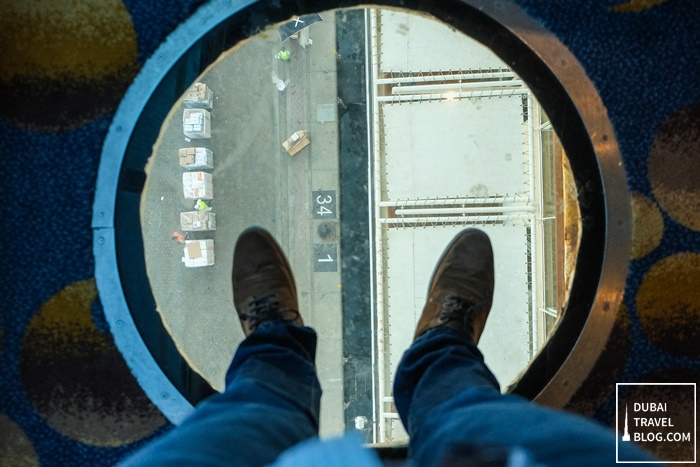 see-through glass floor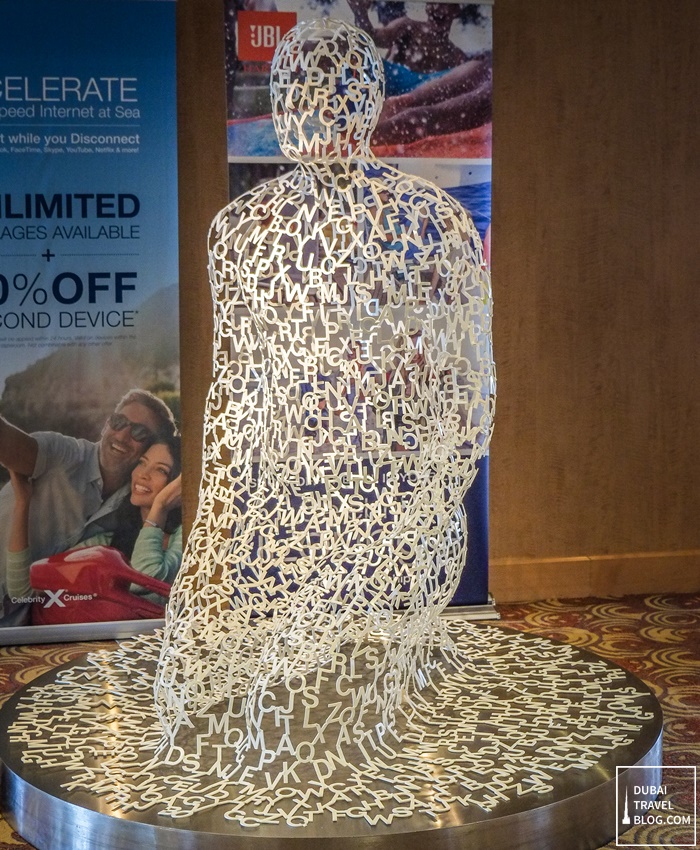 another art-piece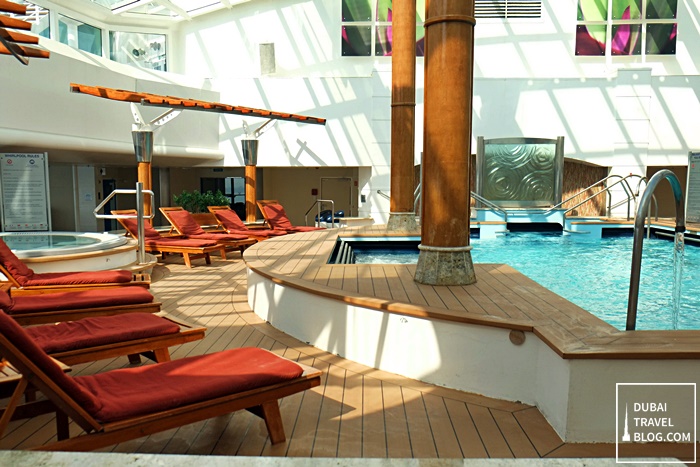 indoor pool
indoor pool, when the weather is windy and chilly outside, and it's not allowed to use the outdoor pool for safety reasons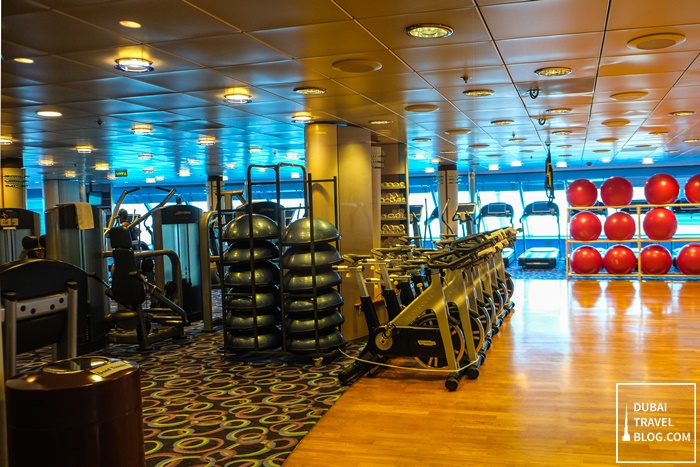 fully equipped gym with a view of the sea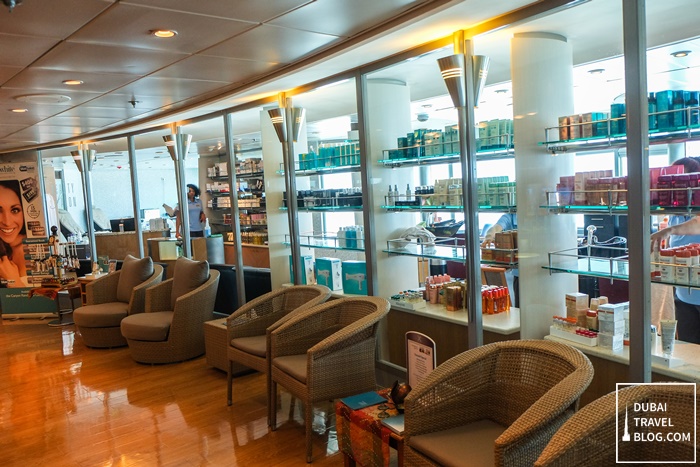 they also have a salon/spa, have a hair cut with a view of the sea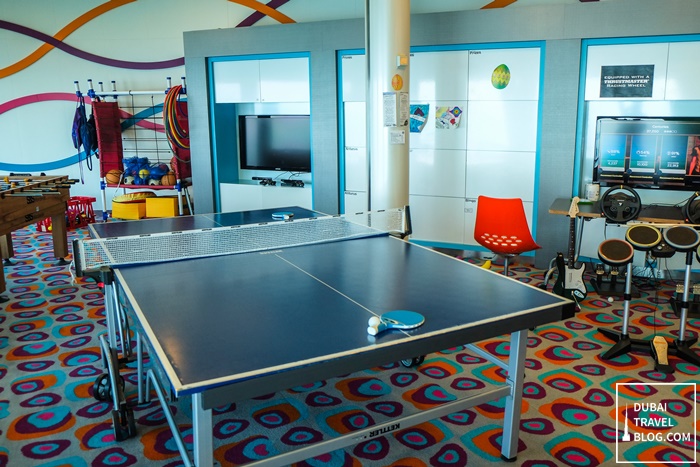 kids play and entertainment area, they have XBox gaming consoles, pingpong table, etc.
foosball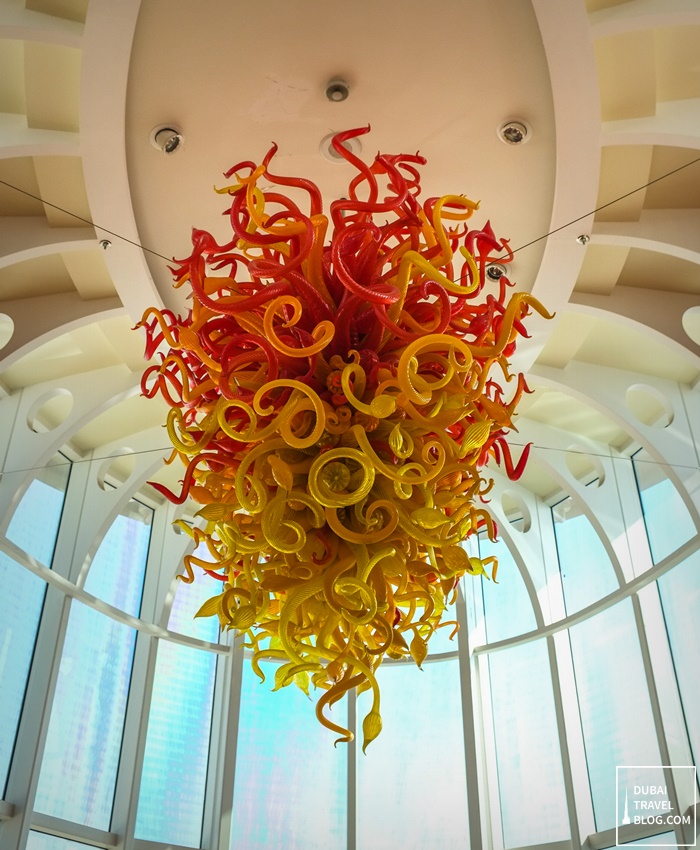 art-piece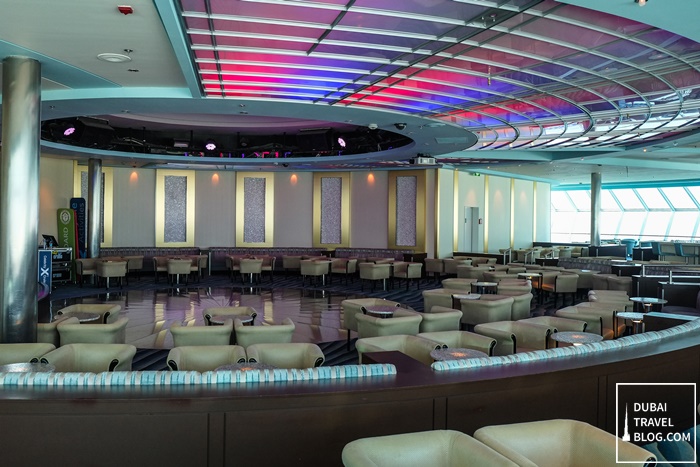 a lounge and entertainment area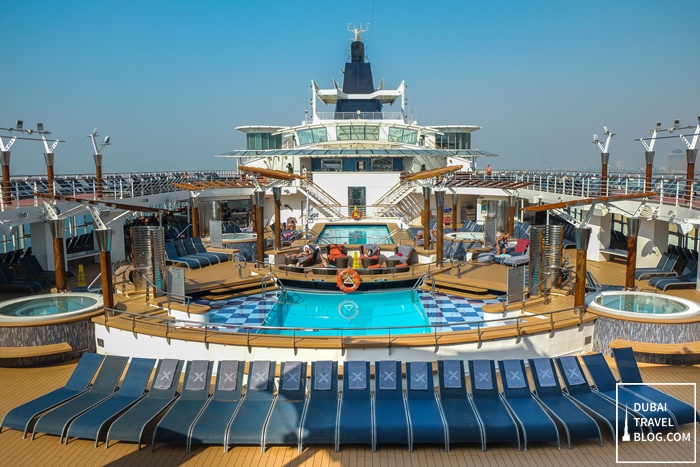 view of the outdoor pool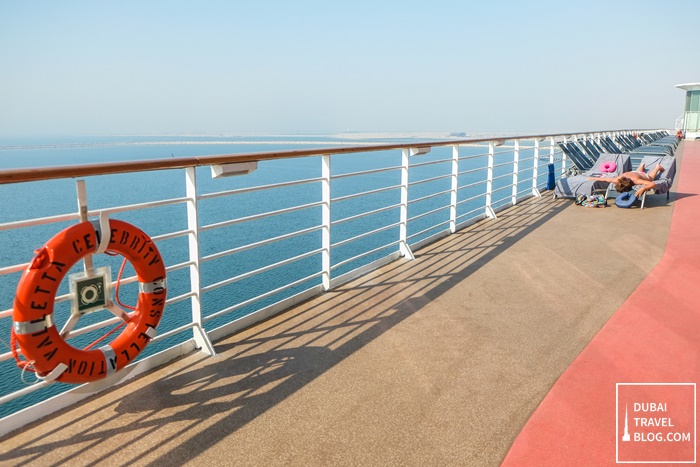 some of the guests preferred to stay in the boat and just get some tan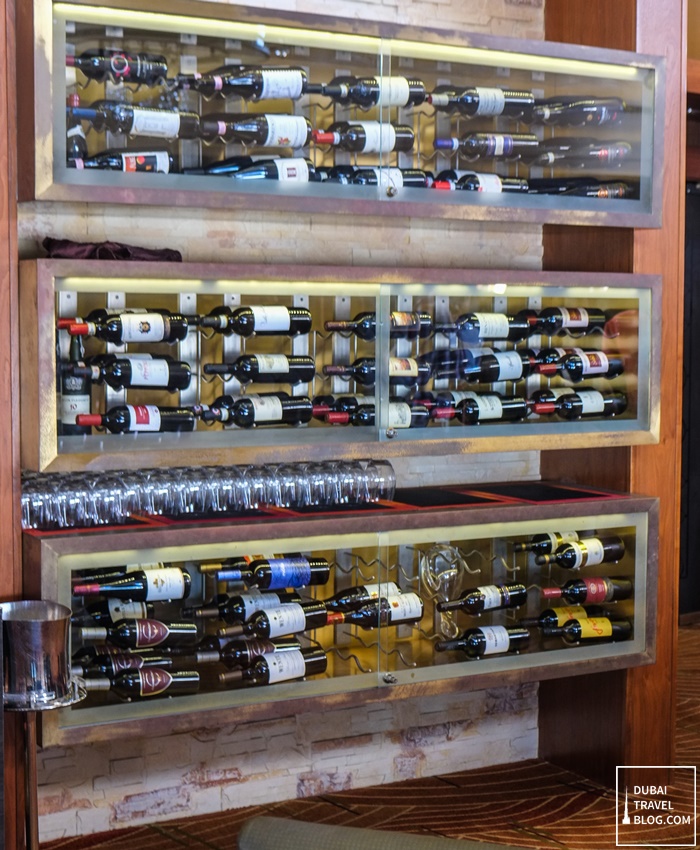 wine
Tuscan Grille restaurant
Celebrity Cruises offer a wide choice of stylish accommodations that range from sprawling suites to cozy interior sanctuaries.  These rooms feature contemporary decoration, craftsmanship and luxurious amenities as well as a dedicated 24-hour attendant. This makes it convenient for you in case you need anything to make your cruise a relaxing vacation.
After the whole tour, it made us consider booking a cruise ourselves. The fact that you are whisked away into the sea with all these amenities on, let's say, a 7-day trip with everything already provided. It seems like a relaxing way to have a holiday. We more of adventure travellers/backpackers, but this sounds like a nice type of vacation to experience.
To learn more about Celebrity Constellation, you can visit the following pages:
Website: www.celebritycruisesME.com
Phone Number: +971 4 553 0949
Facebook: facebook.com/CelebrityCruisesME
Instagram: instagram.com/CelebrityCruisesME