There's a new bar, lounge, and shisha place at Dubai International Financial Centre (DIFC) called A.E.R which stands for "An Experience to Remember", and promises guests just that. My wife and I visited the place during its launching night and had a memorable time over drinks, shisha and music.
Located at the C-Level of Emirates Financial Towers (DIFC), A.E.R luxury lounge and bar spans over 20,000 square feet and houses a bar that is 100 feet long.
Alcohol: YES
Shisha: YES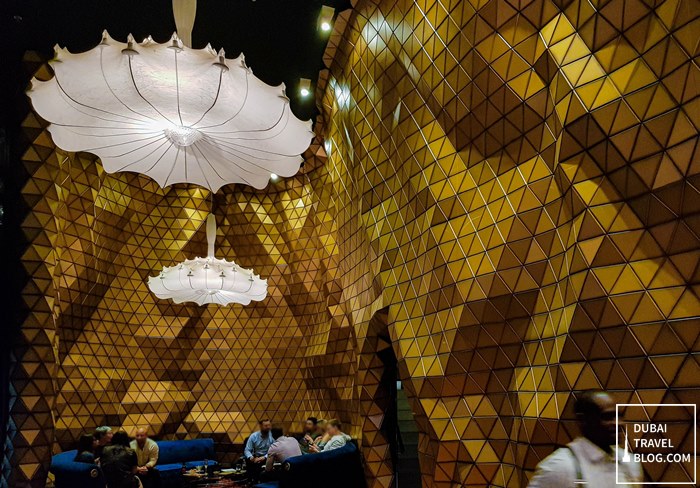 gold walls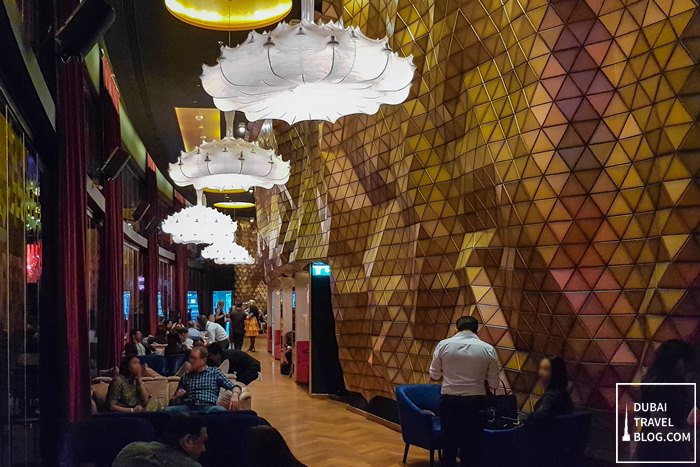 indoor area
Nightlife in Dubai International Financial Centre- A.E.R Lounge Dubai in Emirates Financial Towers
The interior is lavish with gold walls and the outdoor is very relaxed with ample space to find a spot for you to sit. Come winter season, this is going to be a great spot as you get a view of the Dubai skyline.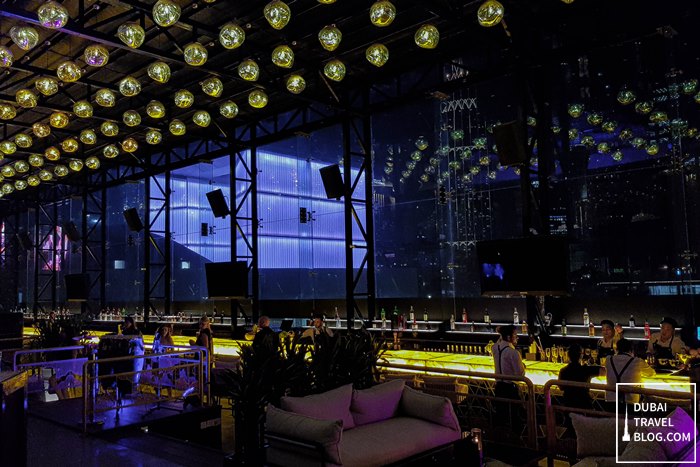 outdoor space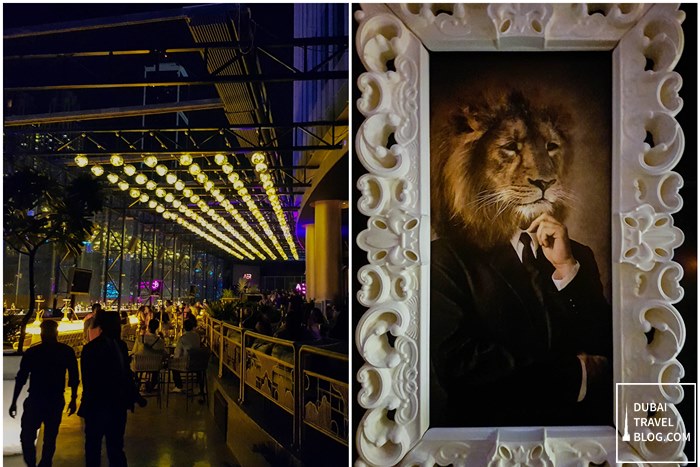 A.E.R Dubai
Interesting Drinks, Shisha by Black Ji
One of the highlights is the shisha by Black Ji as A.E.R offers a variety of flavours and the design of the shisha is quite interesting. They sometimes add nicely carved fruits shaped into animals as part of the experience.
They also have exciting drinks offered from their bar menu with ingredients like popcorn, saffron, and fresh fruits.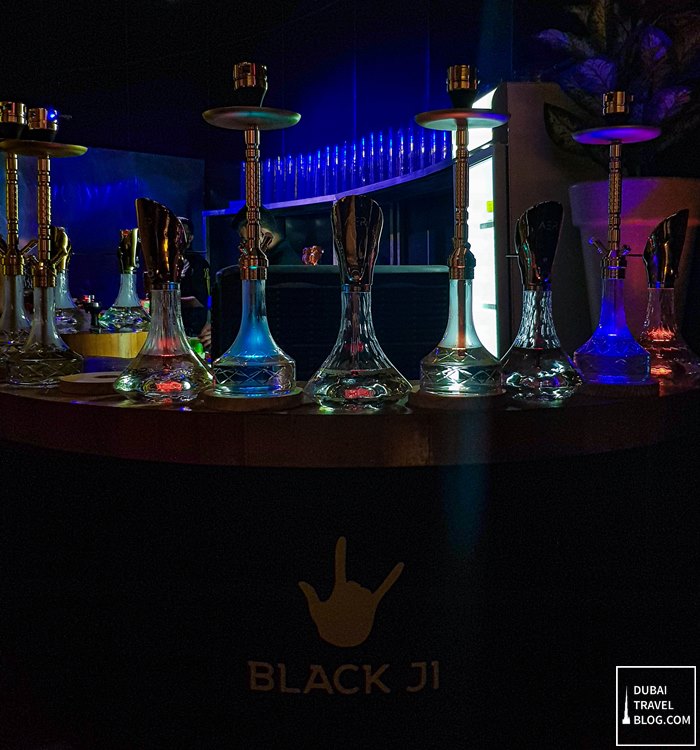 shisha by Black Ji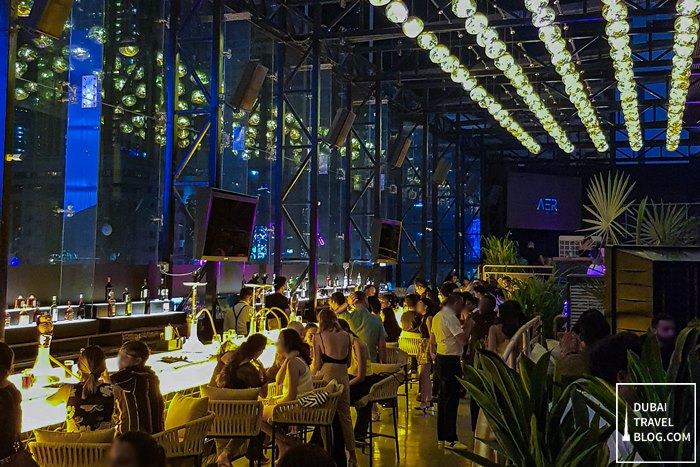 busy nightlife in DIFC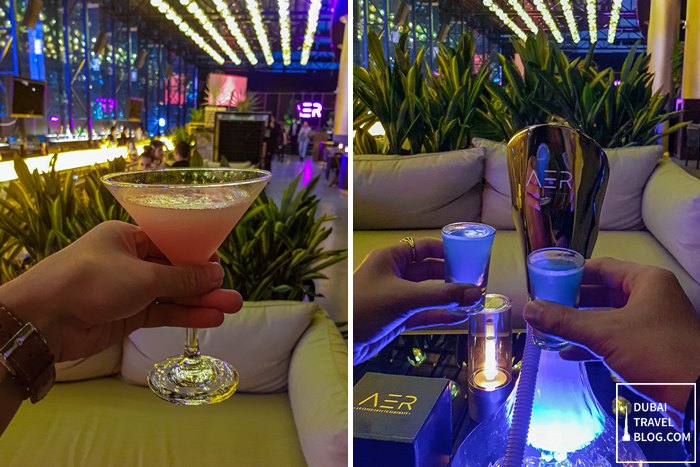 drinks
While they label themselves as a posh and luxury lounge, we felt relaxed, comfortable and we didn't feel intimidated being there. I think the spacious outdoor atmosphere really helped in making for a casual and enjoyable evening.
I wouldn't mind recommending this to friends who want a place to loosen up after work hours. Especially this coming winter season, I think it's definitely a fine place to hang out.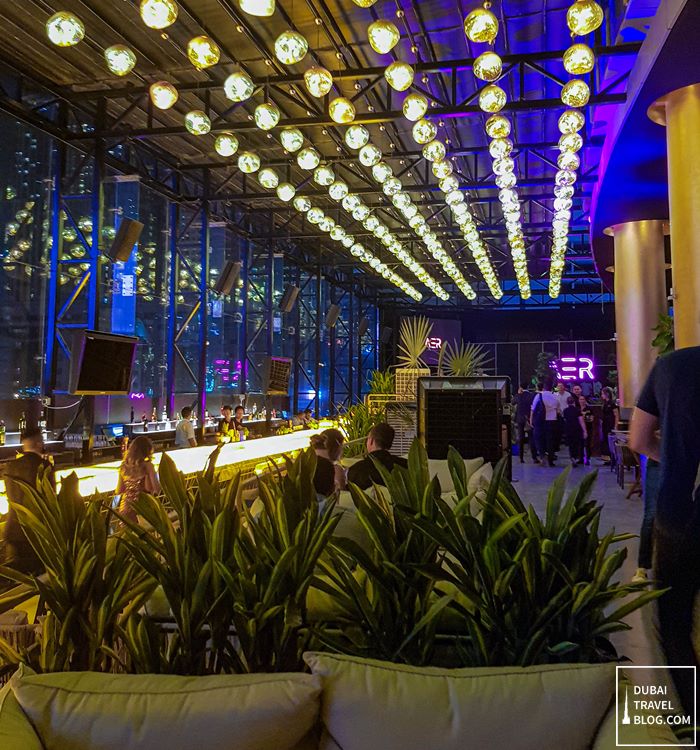 enjoy the evening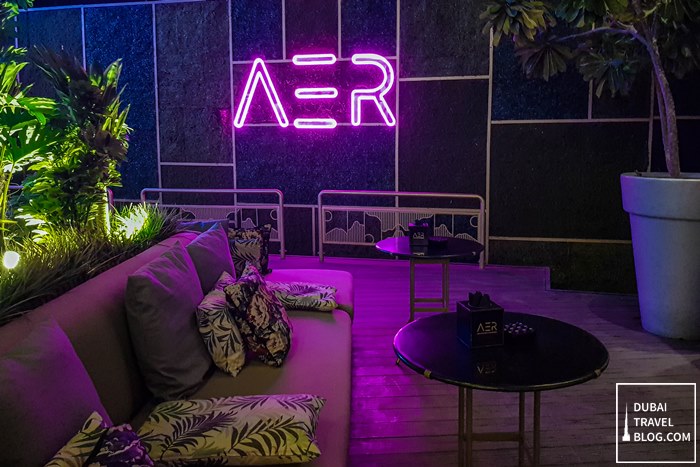 A.E.R DIFC
A.E.R has just opened and offers a menu which features Japanese and Mediterranean cuisines. They have a variety of sashimi and sushi, tataki, dimsums, salads, flatbraeds, sliders, pasta, etc.
You might want to check this new lounge if you are in the area.
Contact Information
A.E.R Lounge
Address: C Floor, The Emirates Financial Towers, DIFC
Contact Number: +971 4 526 0432
Instagram: @AERDXB
Google Map Location
Below is a map guide to the location of Emirates Financial Towers, where A.E.R is located (in the C-level). Please don't be confused by Emirates Towers and Emirates Financial Towers, as both of them are different. This lounge is located in the latter. Please check the location map here: